January 17, 2018 | Filed Under Anti-Americanism, Comic Books, Democrats/Leftists, Entertainment, Liberals, Progressives, TV, Warner Todd Huston | Comments Off on
---
CW's New 'Black Lightning' Super Hero Series Reveals the Hypocrisy of Social Justice Warriors

-By Warner Todd Huston
On Tuesday night, the CW network debuted a new TV superhero show called "Black Lightning." But, while the show was pretty good, the lack of outrage over its very title shows the essential hypocrisy of the social justice warrior set.
The show is set in an inner-city neighborhood filled with a mounting crime problem, growing frustration with police and police brutality, and gang warfare. In this troubled town lives high school principal Jefferson Pierce (series star Cress Williams), a pillar of the community but a man with a divorced wife and two girls attending his school.
Even as he is a community leader, Mr. Pierce has a secret past. We soon discover he was once an inner city vigilante named Black Lightning; a man somehow imbued with the power to wield electrical arcs and affect the electrical systems of cars and buildings. Seven years ago Pierce used his power to stop bad cops, kill drug pushers, and put dangers criminals out of commission. But since that time, Pierce had hung up his super suit to become a schoolteacher and to stay alive in order to try and win back a wife who left him because she was tired of him risking his life being a superhero.
Read more
November 30, 2017 | Filed Under Anti-Americanism, Sports, Warner Todd Huston | Comments Off on
---
Charles Barkley Calls Steve Bannon a 'White Separatist'

-By Warner Todd Huston
In comments attacking Alabama Republican Senate Candidate Roy Moore, former basketball great Charles Barkley called former presidential advisor Steven Bannon a "white separatist."
The former Philadelphia 76ers power forward waded into the Alabama Senate race insisting that the Republican candidate should never have gotten as far as he has, not because of the unproven accusations of sexual misconduct, but because he associated himself with the "white separatist" Bannon.
Barkley made his comments to the press before the November 25 Alabama-Auburn football game, according to USA Today.
"Roy Moore is running with Steve Bannon as his right-hand man, who is a white separatist," Barkley said on Saturday.
"I'm not even going to get into the women stuff," Barkley continued. "But the guy — how can you be a white separatist and represent all the constituents in your state? I mean, everybody is going crazy over this sexual allegations, but Roy Moore, to me, when he brought in Steve Bannon, should have been disqualified."
Read more
October 17, 2017 | Filed Under Anti-Americanism, Comic Books, Democrats/Leftists, Entertainment, Ethics, Gays, Liberals, Progressives, Warner Todd Huston | Comments Off on
---
Dear Conservatives, Supergirl Thinks You're Stupid and She Doesn't Want You Watching Her Show

-By Warner Todd Huston
Last week the premiere episode of season three for the CW network's Supergirl debuted, and it had a very clear message for conservative viewers: you are stupid, and you should go away.
As season three kicked off were treated to an evil, sexist, capitalist, Trump-like real estate developer who hates poor people and told that only "morons" don't believe in global warming, all in a show that treats all white males like villains. Well, all but the one who is a geeky, tech guy who is afraid of his shadow, bad with girls, and uncomfortable in his own skin (Last season featured a white guy, of sorts, as Supergirl's needy boyfriend, but he was an alien, not a white human).
It is a long way from the easy-going, inoffensive, and fun show that debuted for a single season on CBS before moving to the CW.
The fingers in the eyes of conservative viewers began in the first minutes of the debut episode, "The Girl of Steel."
The episode opens in the midst of a battle between Supergirl (Melissa Benoist) and a bad guy. She defeats the bad man, of course, and saves her lesbian stepsister and her fiancée in the process.
Next, we are introduced to season three's big baddie who shows up in a meeting as evil capitalist real estate developer Morgan Edge (Adrian Pasdar). He is, of course, a capitalist "exploiter," we are told. During a meeting of city officials, Edge is accused of setting up a "development that would level the whole area and force people from their homes just to build high-rises for the wealthy." Of course. They later call him a "stubborn sexist" who has "all the charisma of a Michael Douglas movie from the 90s."
If you didn't catch that latter reference, it was yet another dig at white men. It referenced actor Michael Douglas' 1993 hit movie Falling Down, a film that cast him as a middle-aged, unemployed, white man who snapped and went on a psychotic shooting spree through downtown Los Angeles.
Read more
October 15, 2017 | Filed Under Anti-Americanism, Entertainment, Sports, Warner Todd Huston | Comments Off on
---
Nate Boyer, NFL Player and Army Veteran Who Helped Colin Kaepernick Take a Knee During Anthem, Pens 'Open Letter'

-By Warner Todd Huston
The former Army Special Forces veteran and NFL player who helped Colin Kaepernick devise his take-a-knee-styled national anthem protest penned an open letter pleading for Americans to "like each other" again.
Boyer, a former Green Berret who was signed by the 49ers as an undrafted free agent in May of 2015, drew ire from many of his Army compatriots by helping former San Francisco 49ers quarterback formulate his idea of kneeling during the anthem last year.
Last September, Kaepernick noted that he, "had a long conversation with Nate Boyer, who is a military vet." He added, "And we were talking to him about, 'How can we get the message back 'on track? And not take away from the military. … But keep the focus on what the issues really are.
"As we talked about it, we came up with taking a knee," Kaepernick concluded last year, "because there are issues that still need to be addressed. And it was also a way to try to show more respect to the men and women that fight for this country."
But the anthem protest inventor who turned free agent last year but was left unsigned for the 2017 season, also noted that he could never stand in honor of the flag and country.
Read more
September 26, 2017 | Filed Under 1st Amendment, Anti-Americanism, Constitution, Sports, Warner Todd Huston | Comments Off on
---
No, NFL, You DON'T Have an Unassailable 'Right' to Protest the National Anthem

-By Warner Todd Huston
There has been a lot of pious talk from these anti-American leftists who now seem to infest the National Football League who say that they "have a right" to protest the national anthem at the start of each NFL game. But the fact is they really don't.
Thanks to the sham that is America's liberal besotted system of miseducation, there is a lot of confusion about what our "rights" as Americans are. So, let's get this straight right now. You have no "right" to behave however you want at work. And if you DO behave however you want, you had better be prepared for consequences including being fired if your boss sees fit.
But, what of the First Amendment to the U.S. Constitution, you ask? Doesn't that "free speech" thingie give you a right to say whatever you want, whenever you want?
No, not really. At least, not in the way you might assume.
First we need to define what a "right" is. A right is something given to you by your creator, something no one can take away. It is, as the founders said, "inalienable," or it can't be alienated from or taken away from you.
However, a right also cannot impinge on someone else. This means that your rights must not require someone else to do something to "give" you your rights. This, for instance, is why healthcare cannot be a right. After all, if healthcare were a right, then a doctor or nurse would be required to treat you no matter what they want to do as individuals. So, if healthcare were a right, then you are necessarily taking away the freedom of choice from a healthcare provider because they would not be allowed to turn away from you or decide to treat you in a different way. Their rights as individuals would be eliminated in favor of your "right" to healthcare.
Since your right cannot force others to act, healthcare cannot be a right. Get it?
Now, let's get to the national anthem protests sweeping across the NFL.
Read more
September 20, 2017 | Filed Under Sports, Warner Todd Huston | Comments Off on
---
Famed 'Raging Bull' Boxer Jake LaMotta Dies at 95

-By Warner Todd Huston
Jake La Motta, the middleweight boxer profiled in the 1980 Robert Di Niro movie, "Raging Bull," died at 95 Wednesday.
The boxer became a household name in the 1940s over his battles in the ring with Sugar Ray Robinson, fighting Robinson six times but winning only once, according to The San Diego Tribune.
In their final bout, La Motta lost in the 13th round by a decision, but never went down to Robinson's flurry of punches, a fact of which La Motta was proud.
"Ya didn't put me down, Ray; ya didn't put me down!" La Motta crowed after the 1951 match.
The scrappy fighter almost beat Robinson in that last bout, but Robinson turned the tables and outlasted his opponent. "I just ran out of gas," La Motta later told the media. "It was my last barrage, I couldn't raise my arms."
La Motta later joked that he fought Sugar Ray Robinson so many times that he was surprised the experience didn't turn him diabetic.
As La Motta's boxing career began to wane he made a deal with organized crime figures to throw a fight to opponent Billy Fox in 1947.But the fight was badly staged and boxing authorities knew the fix was in. La Motta was suspended and fined for throwing the fight.
La Motta later admitted that the whole event was a fiasco.
Read more
August 26, 2017 | Filed Under Democrats/Leftists, Ethics, Liberals, Progressives, Sports, Warner Todd Huston | Comments Off on
---
Hate-Filled, Liberal Sports Writer Stephen Douglas Can't Even Wish a Trump Supporter a Wonderful Marriage

-By Warner Todd Huston
St. Louis Cardinals pitcher Sean Gilmartin is engaged to marry newly appointed Trump TV spokeswoman Kayleigh McEnany and apparently Stephen Douglas doesn't like it.
McEnany announced the engagement by showing her ring in a July 13 Twitter post.
Of course, showing again that liberalism destroys everything it touches, TheBigLead.com's Stephen Douglas had no interest in the announcement made weeks ago until this month when McEnany turned up as a new spokesman for the president on Trump's news videos on Facebook.
The hate Douglas has in his black little heart just shines through in his "story" on the matter.
In any case, here is the tweet McEnany first posted way back in July to celebrate the proposal.
They read you Cinderella you hoped it would come true That 1 day your Prince Charming would rescue u @GilmartinSean pic.twitter.com/IfRPWcn5bS

— Kayleigh McEnany (@kayleighmcenany) July 14, 2016
That belatedly sent Douglas off into a frenzy of snark to attack both the player and the Trump spokesperson — and by extension all conservatives — in an August 10 post where Douglas suddenly noticed the connection between the player and his intended.
Read more
August 23, 2017 | Filed Under Democrats/Leftists, Entertainment, ESPN, Journalism, Liberals, Media, Media Bias, Progressives, Race, Racism, Sports, Warner Todd Huston | Comments Off on
---
ESPN Pulls Asian University of Virginia Announcer Because His Name is Robert Lee

-By Warner Todd Huston
If this isn't the dumbest thing in the news today… According to reports, ESPN pulled an Asian American announcer off the William and Mary at University of Virginia college football game afraid he would enflame racial tensions because, like the famed Confederate General, his name is Robert Lee.
The story was first reported by Clay Travis of the popular sports website OutKickTheCoverage.com.
"To avoid offending left wing idiots," Travis wrote on August 22, "Robert Lee, the Asian college football announcer, not the Confederate General who died in 1870 and shares a name with him, was switched," with another announcer.
Travis cited "multiple Outkick fans inside ESPN," as his source for the story of announcer Lee's reassignment.
"Is there anything more pathetic than ESPN believing people would be offended by an Asian guy named Robert Lee sharing a name with Robert E. Lee and calling a football game?" Travis wrote.
Read more
August 11, 2017 | Filed Under Sports, Warner Todd Huston | Comments Off on
---
Girls Softball Team Disqualified from Tournament for Social Media 'Middle Finger' Photo

-By Warner Todd Huston
A girl's softball team in Mechanicsville, Virginia, lost its spot in the Junior League World Series in Kirkland, Washington, this year after a team member posted a photo of some of the girls giving the finger to an opposing team.
The team banned from the tournament was Mechanicsville's Atlee junior softball team made up of girls between 12 and 14 years of age. Atlee lost its spot in the tournament despite apologizing for the untoward social media photo, the Washington Post reported.
The punishment was handed down after last Friday's game when six members of the Atlee team were seen giving an opposing team the finger in a photo posted to snapchat earlier that Friday afternoon.
After forcing the team to forfeit, Little League spokesman Kevin Fountain called the photo a violation of the league's rules of good sportsmanship and said the taunting was enough to cancel the girls' participation in the tournament.
Naturally, Atlee team manager Scott Currie lamented the league's decision and said officials went overboard.
Read more
July 23, 2017 | Filed Under Anti-Americanism, Conservatives, Democrats/Leftists, Ethics, GOP, Government, Government Corruption, Journalism, Liberals, Media, Media Bias, Progressives, Republicans, Senate, Sports, Warner Todd Huston | Comments Off on
---
Left-Wing 'Esquire' Hit Piece on Curt Schilling Amazing for its Myopia

-By Warner Todd Huston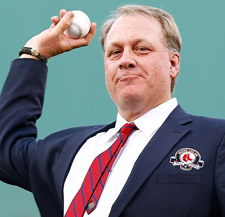 A hit piece on the conservative former Red Sox star Curt Schilling in Esquire magazine last month is amazing for its myopic liberalism. The piece conflates the opinion of left-wing sports writers to how "everyone" feels about Schilling, is incredible for its tone deafness, and exhibits a complete lack of introspection by the liberal writer about his own and the sports media's liberalism.
Written by former Al Jazeera America producer Timothy Bella, the long screed against Schilling is made up of paragraph after paragraph demeaning the star pitcher and sports commentator and seems utterly oblivious to the fact that what it says about its subject's demeanor can be said, only with reverse political ideology, about every foaming at the mouth liberal sports commentator working today. Introspection seems to be missing from Bella's repertoire.
There is certainly no mistaking how liberal, Al Jazeera employee Bella feels abut Schilling. He is "racist," "transphobic," "unrealistic," "right-wing," "offensive," "bitter," and maybe even a "Nazi." And that is just in the first few paragraphs.
Bella also writes the entire article as if his brand of extreme leftism is a middle of the road ideology.
Read more
July 16, 2017 | Filed Under BBC, Cable, Entertainment, TV, Warner Todd Huston | Comments Off on
---
A Likely Outcome for the New Female 'Doctor Who' (And it Probably Won't Be Good)

-By Warner Todd Huston
The BBC has announced that the next person hired to become "The Doctor" in one of England's longest running sci-fi TV shows will be Jodie Whittaker ("Broadchurch"). Yes, Jodie as in a woman. After over 50 years, the next Doctor will be a woman. In this day and age, this choice will present particular pitfalls and here is what I think will most likely happen. Hint: it ain't gonna be good.
First, I should say that I am not against the idea of a woman taking the role. In fact, they had a precursor of the concept over the last few seasons with the Missy/Master character where they had "The Master"regenerate into a woman (The Master is a rival — and quite mad — Time Lord to The Doctor). As far as I am concerned, the woman who filled the role of Missy (Michelle Gomez) did a fantastic turn as the last iteration of The Master. She was wacky, evil, and utterly delicious in the part.
So, I am not necessarily against a female Doctor. Let's just get that clear before the idiot liberals start calling me a sexist and all the other foolish name-calling they wallow in as a replacement for actual conversation.
But, my guess is, turning The Doctor into a woman won't be as successful as Missy/Master and it may not even be Jodie Whittaker's fault.
In fact, my guess is that the show will lose followers and will bottom out in the ratings, and may end up getting canceled if not at the end of Whittaker's run, maybe one more Doctor later. But, I am guessing that Whittaker will be called "the woman who killed 'Doctor Who'" for the rest of her life, no matter what else happens.
Let's put it this way: the potential for disaster is extremely high and it'll be the fault of social justice warriors, leftists, and brainless PC fans everywhere.
Read more
June 16, 2017 | Filed Under Democrats/Leftists, Ethics, Liberals, Progressives, Sports, Warner Todd Huston | Comments Off on
---
A Reply to ESPN's Jim Brady on the Network's Liberal Bias Problem

-By Warner Todd Huston

Recently ESPN's Jim Brady was unhappy with some o the things I have been writing at Breitbart Sports. He Tweeted a few questions at me demanding that I answer to his accusations. So, this is my reply to his pointed requests…
Over the past year, Breitbart Spots has been hitting cable sports network ESPN pretty hard over the question of its liberal bias. Or, as ESPN ombudsman Jim Brady recently said in a tweet aimed at this reporter, "beating that same dead horse."
Having had enough of that beating, on Wednesday Brady sent a pair of tweets needling Breitbart for our opinion on the matter. In his tweets, Brady insisted that he was misquoted over his comments in a December 1, 2016, article exploring the perceived liberal bias of the network entitled, "Inside and out, ESPN dealing with changing political dynamics."
Here are Brady's qualms about our coverage of the article:
Hey, @warnerthuston: Please cite the exact language where I said what you claim. Good luck with that. pic.twitter.com/yroSYlhTmi

— Jim Brady (@jimbrady) June 14, 2017
Let me help you out, @warnerthuston… Hope this helps, and you stop beating that same dead horse. pic.twitter.com/fQsYsMciZY

— Jim Brady (@jimbrady) June 14, 2017
First, I do want to say this: Perhaps I was too glib to state outright that Mr. Brady "reached the conclusion" that there was no liberal bias at ESPN. He most certainly did add some language accepting of the charge of bias. I can admit that I let my feelings about the totality of his piece overshadow his careful lip service to the bias problem. I must allow that he did cover his bases well in his piece last year.
Next, as I promised in my Twitter replies, I will recount his exact quotes, without being diluted by my commentary, to show where he did begrudgingly state that there is some issue with liberal bias at his network.
Read more
June 9, 2017 | Filed Under 2nd Amendment, Anti-Americanism, Cable, Constitution, Democrats/Leftists, Entertainment, Ethics, Government, Guns, Liberals, Progressives, TV, Warner Todd Huston | Comments Off on
---
Kim Kardashian Wants America's Guns Banned, But Not For Her Bodyguards

-By Warner Todd Huston
TV reality show star Kim Kardashian, the woman who is famous because someone released her sex tape, is now trying to wade into political debates, this time saying that she wants heavier restrictions on America's Second Amendment rights… but not for her armed bodyguards, of course.
In an attempt to prove that her large posterior isn't her only asset, Kardashian attempted to show that she understands the anti-gun debate with an all-caps message posted to her website.
As the Daily Caller's David Hookstead noted, "the message is crystal clear: rich and famous people should have the right to use guns to defend themselves, but it should be insanely hard for everybody else to get their hands on firearms."
After blathering for several all-caps paragraphs on gun violence, Kardashian got to the nub of her argument with the following: Read more
June 5, 2017 | Filed Under Associated Press, BBC, Britain, Cable, CNN, Crime, Democrats/Leftists, Ethics, Government Corruption, ISIS, Islam, Islamofascism, Journalism, Liberals, Media, Media Bias, PCism, Progressives, Religion, Society/Culture, Terrorism, TV, Warner Todd Huston, Western Civilization | Comments Off on
---
Video Shows CNN's Becky Anderson Appearing to Stage a Muslim 'Protest' Against London Terror Attacks

-By Warner Todd Huston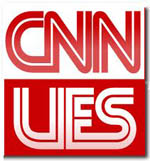 A new video seems to show a CNN camera crew preparing to film a standup with reporter Becky Anderson and carefully staging a group of Muslims holding signs protesting the London terror attacks to make it look as if London's Muslims were standing against terrorism.
The video shows CNN crew members carefully placing Muslim-looking people holding pre-printed signs with slogans such as #ForLondon, #TurnToLove, and #ISIS=EnemiesToHumanity. The bearded and scarf-wearing group are urged into a tight grouping after being placed one-by-one on the street to the rear of CNN's Becky Anderson who is clearly waiting for staffers to finish placing the "protesters,"
CNN have just been caught in a leaked video with reporter @BeckyCNN FAKING a muslim protest against #LondonBridge. pic.twitter.com/XLdtNq6Rmr

— Caolan Robertson (@CaolanRob) June 4, 2017
As the video begins, it even appears that Anderson herself is motioning to crew members on where the ersatz peace protesters should stand. She then patiently stands by and watches as the placement is carried out.
The resulting staged photos and video then appeared on the BBC and the Associated Press.
London's Borough neighborhood offers safety and a place to sleep for hundreds amid the chaos of terror attack. https://t.co/Bz6egjzA9a

— The Associated Press (@AP) June 4, 2017
It was on the BBC1 News just before the Manchester concert, I took a pic as I couldn't believe it. Hope that helps. pic.twitter.com/rJLUZfUWXZ

— Donald (@DonOftheDead80) June 4, 2017
A reporter for the Associated Press, Raphael Satter, went even farther saying in a Tweet that, "A group of London Muslims have come bearing flowers and posters saying 'ISIS will lose' and 'Love will win' across a photo of Tower Bridge." Nowhere did Satter tell his readers that the "flower bearers" were staged by CNN's camera crews.
A group of London Muslims have come bearing flowers and posters saying "ISIS will lose" and "Love will win" across a photo of Tower Bridge. pic.twitter.com/ECCLIRC3dp

— Raphael Satter (@razhael) June 4, 2017
The video was first posted by Mark Antro in London. Antro also noticed that CNN moved the white police officers out of the camera shot and replaced them with Asian officers.
The video of the CNN crew carefully placing the "protesters for peace" smacks of fake news and raises questions about the veracity of everything CNN reports about terrorism, Islam, and the role of peaceful Muslims in today's overheated climate. Read more
May 25, 2017 | Filed Under Children, Entertainment, ISIS, Islamofascism, Jihad, Music, Terrorism, Warner Todd Huston | Comments Off on
---
Pop Singer Ariana Grande Offers to Pay for Funerals of Manchester Bombing Victims

-By Warner Todd Huston
In the aftermath of the terrible bombing of children in Manchester, England, the pop singer who they came to see has offered to pay for the funerals of the victims, a report says.
Singer Ariana Grande immediately suspended her concert tour after the Islamic terror attack on her audience and now she is going one step farther by offering to pay for the funerals of the 22 victims, the Daily Mail reports.
The offer was related via a fan site dedicated to the singer.
An account dedicated to the pop superstar claims that the devastated singer has pledged to help the families of the 22 people who lost their lives in the bombing of Manchester Arena following her concert.

The site, called Ariana Updates!, shared a post saying: 'News on Ariana: Ariana has reached out to the families who's loves ones died last night….she is gonna pay for the funerals!'
Immediately following the attack the singer said she was "broken" by the bombing.
Read more
May 17, 2017 | Filed Under Conservatives, Democrats/Leftists, Entertainment, Ethics, Hollywood, Liberals, PCism, Progressives, Society/Culture, TV, Warner Todd Huston | Comments Off on
---
'Last Man Standing' Star Tim Allen 'Blindsided' By cancellation of His Popular Sitcom

-By Warner Todd Huston
After the hilarious ABC sitcom, "Last Man Standing," was canceled this month, many fans became suspicious that the network only dumped the popular show because of its conservative political content. Now the show's star, comedian and actor Tim Allen, is also expressing how shocked he is over the fate of the show.
Allen, who is famous for his center-right political leanings, jumped to his Twitter account to tell fans that he, too, was surprised that his show got the ax. In his May 16 tweet, Allen said he was "stunned and blindsided" that ABC put an end to the series.
Stunned and blindsided by the network I called home for the last six years. #lastmanstanding

— Tim Allen (@ofctimallen) May 16, 2017
ABC cancelled the conservative-friendly show despite that it was still earning some of the better sitcom ratings on network TV. Whereas most of the shows ABC cancelled had seen steady ratings declines, "Last Man Standing" was still often winning its time slot and had experienced no meaningful loss of viewers.
Read more
May 5, 2017 | Filed Under 2nd Amendment, Anti-Americanism, Congress, Conservatives, Constitution, Democrats/Leftists, Entertainment, Ethics, GOP, Government, Government Corruption, Hollywood, House of Representatives, Humor, Liberals, President, Progressives, Republicans, Satire, Senate, TV, Warner Todd Huston | Comments Off on
---
An Opened Letter from Actor Kiefer Sutherland: 'Dear Hollywood, This is My Apology'

-By Warner Todd Huston
Recently an envelope was found on the sticky floor of a coffee house in Toronto, Ontario, Canada, and when opened it was discovered that a letter from actor Kiefer Sutherland was tucked inside. The letter appears to be an apology from the actor to his pals in Hollywood and we have the exclusive contents only right here.
Sutherland is in Toronto filming his latest political thriller TV series for ABC entitled, "Designated Survivor."
The show features Sutherland as a lowly federal government cabinet member who is thrust into the presidency after the entire U.S. Capitol building is blown up during the president's address to a joint session of Congress. Being chosen to stay away from the capitol as the nation's designated survivor in case disaster strikes, Thomas Kirkman (Sutherland) suddenly finds his world forever changed.
The show follows Kirkman, a political novice and idealist, as he learns the ropes of being president on the job. The show also follows the investigation into those responsible for blowing up the capitol and killing 90% of Congress including the president and vice president, every cabinet member but Kirkman, the whole U.S. Supreme Court, and most of the nation's Senators and Representatives.
Read more
April 29, 2017 | Filed Under Cernan Cabriesy, Computers, Entertainment, Hollywood, Inernet, Movies, Net Neutrality, New Media, Technology | Comments Off on
---
[Film Review] 'The Circle': An Unrealistic Portrayal of Real Problems

-By Cernan Cabriesy

Despite the star power of The Circle, the movie disappoints on so many levels. The story follows Mae Holland (Emma Watson) who gets the opportunity of a lifetime for a dream job at a massive internet company called The Circle — which resembles Facebook on steroids — collecting every piece of data the world has to offer, making it available for every user. Whatever data the company can't collect from other sources, it collects on its own by distributing millions of tiny satellite cameras to users across the globe to be placed everywhere.

The movie explores many of the ethical questions regarding personal privacy, business occultism, and the ability of major corporations to aid society by catching "bad guys" on the one hand, while destroying the lives of innocent individuals on the other.

Perhaps it explorers too many of those ethical questions at once. So many, in fact, that the movie is unsuccessful at resolving any of them. Just as Mae decides to become "transparent," as it is called in the film, by wearing a camera all the time and allowing the company to record her every move, conversation, and action, likewise this character's arc becomes so transparent that any less-than-astute observer will be able to figure out the climactic twist before it happens.

The only lesson we are left with at the end is that the invasion of oir privacy will continue to get worse, there is no one to stop it, and there will always be someone at the top holding the keys, so they had better be "ethical," whatever that means.

Every character in this film is gray. There are no real villains, there are no real heroes. All of the other high-powered stars like Tom Hanks and John Boyega could have easily been replaced by unknown actors.

Worst of all is that liberal Hollywood gets lost in this spider web by apparently deciding to trivialize the most serious of ethical issues our future faces, mostly by turning privacy on its head and making it the villain. It's one thing to take down the CEO of a company who makes everyone else's life transparent except his own. By doing so Hollywood still gets to "Stick it to the Man." That's right out of their playbook. But they get completely lost in all of the other issues and problems addressed throughout the film. I am guessing this is the case because most liberals are ethically stunted to begin with.

Perhaps we will have to wait for some indie filmmaker to tackle the real issues properly before we get a good film out of these topics.

[Editor's note: Looks like Hanks' The Circle is doing poorly at the box office, too. Tom Hanks' latest movie is his biggest bomb EVER, lowest opening box office in his career.]

March 16, 2017 | Filed Under 1st Amendment, Anti-Americanism, Constitution, Democrats/Leftists, ESPN, Ethics, Government, Liberals, Media, Progressives, Sports, Warner Todd Huston | Comments Off on
---
ESPN Attacks Tim Tebow as 'Failure' on First Day of Spring Training

-By Warner Todd Huston
As former NFL quarterback Tim Tebow makes his astonishing debut as a Major League Baseball player with the opening of the New York Mets' spring training at First Data Field in Port St. Lucie, Florida, ESPN immediately attacked him as a "failure" and a "pretend baseball player" before he made his first play.
For liberal ESPN, sportswriter David Fleming slammed Tim Tebow as engaging in a "relentless pursuit of failure" for daring to try for a second professional sports career after leaving the NFL.
Without question, Tebow had a short NFL career as a quarterback, but during that career, he was the constant butt of jokes and vitriol by the liberal sports media because he is a steadfast Christian who did not shy from expressing his beliefs on the field, in interviews, or with as his off-field philanthropy.
Clearly, Tebow's religion still sticks in ESPN reporter Fleming's craw as the player takes a shot at rekindling his college and high school pursuit of baseball. Whatever Fleming's problem, he is certainly filled with hate and venom for Tebow as a person.
The hate Fleming exhibits for Tebow is thick. Indeed, he calls Tebow a name in nearly every paragraph of his extremely long hit piece. In the article Fleming calls Tebow a "grifter," says the player is only engaging in his "latest feat of athletic failure," is an "embarrassment," is "idiotic," has "profited from the art of failure," and his "brand" is "failure incorporated." And on and on it goes.
Read more
February 8, 2017 | Filed Under Anti-Americanism, Cable, Democrats/Leftists, Donald Trump, Entertainment, Ethics, Fake News, Journalism, Liberals, Media, Media Bias, President, Progressives, TV, Warner Todd Huston | Comments Off on
---
15 Anti-Trump Fake News Stories: To Destroy Trump the Media Now Leads With Fake News Every Day

-By Warner Todd Huston
Every day, now, the old media complex spins up liberals with a daily lie abut what that darned ol' Donald Trump did next. This campaign is a clear and coordinated effort to delegitimize Trump in order to destroy and eliminate him. Here is a list of just some of the fake news attacks unleashed by the liberal media to achieve that end.
Sure the media will impatiently wait for another election in 2020 to eliminate Trump if they have to. But they'd prefer the end to come sooner and they don't care if that end happens by impeachment or assassination. So, a steady, near daily stream of fake news is their biggest weapon wielded in hopes that the people of the United States will weaken and become so tired of the constant stream of negativity that they'll support the end of Trump just to be done with the daily "bickering."
The "avalanche" approach the media is now employing to kill Trump is the exact same approach Obama used to "govern" when he was president those eight horrendous years. He went flat out and at high speed with everything he wanted. It is why we got the Obamacare law that "we had to pass so could find out what's in it." It's why things were constantly passed in the middle of the night. It is why he stuffed the bench with more agenda-driven, left-wing "judges" than any president in history. It's why he stacked tens of thousands of extreme liberals in every government agency from the EPA, to the Department of Labor, to the Department of Justice, to all the policing agencies such as the FBI and the CIA. All these activists were placed not because they were interested in the purpose and practice of good government but because they were highly motivated communists, socialists, gay activists, anti-religionists, and extreme left-wingers with an agenda aimed at hurting the United States of America as much as possible until they were cast out of government. It is also why he pushed through more destructive regulations than any president in history.
Read more
February 3, 2017 | Filed Under Entertainment, Iowa, Music, Warner Todd Huston | Comments Off on
---
50 Years After 'The Day The Music Died,' A Boy Finally Met His Long, Lost Father

-By Warner Todd Huston
It has been 57 years since the plane carrying rock stars Buddy Holly, Ritchie Valens, and Jiles Perry "The Big Bopper" Richardson crashed into an Iowa cornfield on Feb. 3, 1959. It was memorialized as "The day the music died," but the story has been a life-long event that haunted the world of the Big Bopper's son, a boy who never met his famous father. But that total estrangement ended 50 years after the crash when that meeting finally took place in a strange but beautiful way.
The boy who was born two months after his famous father died in a tragic plane crash on the "Day The Music Died," saw his father's face for the first time, fifty years after the fatal day that stole the elder from our world.
How is this, you ask? This all may seem like one of those riddles or some exercise in logic but, no, I assure you it's quite a true story. And the truth of the matter makes for a fascinating, if unlikely, story.
Jay Perry Richardson was born the same year his father died in a plane accident that was mourned around the world. In fact, Jay was still peacefully floating in his mother's womb when that fatal day in 1959 came to take the life of his vital and well-known father. Young Jay never laughed with his father, never touched his dad's face, never learned to ride a bike by his dad's side and were it not for the heavily thumbed and faded photographs his family all so cherished, young Jay wouldn't even know what his father looked like.
Unless… unless he looked in the mirror. Yes, that face he wore, he has been told, is the spitting image of his father's. The thought likely always warmed Jay's heart.
He may not have known his father in person, but Jay was always fascinated by his father's legacy and felt close to him despite the distance between them. Jay spent those fifty years of his life studying his father, talking to the many admirers who knew him, writing of him, and traveling the country to keep his father's memory alive. Even emulating what he knew of the man whose hand he never held, a man with whom he was never able to toss around a football, a man who missed being able to beam with pride at the many successes of a boy he would never know.
Read more
February 2, 2017 | Filed Under 1st Amendment, Anti-Americanism, Bill of Rights, Constitution, Democrats/Leftists, Donald Trump, Ethics, Government, Journalism, Liberals, Media Bias, President, Progressives, Republicans, San Francisco, Sports, Warner Todd Huston | Comments Off on
---
The Lies of a 'Sports Writer' Attacking Tom Brady for Being Friends With President Trump

-By Warner Todd Huston
A "sports writer" for USA Today recently disgorged a piece of hate loosely disguised as sports commentary that reveals how liberals will never allow for opinions contrary to their own in any venue even in something as light and inconsequential as sports.
"Sports writer" Nancy Armour began her career in 1998 covering the local Chicago sports beat before she joined USA Today, but now she has proven to be a hack of the highest order with a piece wallowing in pure hate instead of reporting on sports like she is supposed to be doing.
"Tom Brady," this cretin said as she began her January 30 screed, "no longer gets a pass on his friendship with Donald Trump."
Oh, really? So, all Americans must now explain why they might support Donald Trump? To YOU? A mere hack of a "sports" writer? How arrogant.
Like many, Armour has been mad at New England Patriots star quarterback Tom Brady for being friendly with President Donald Trump. Oh, she didn't care a wit that Brady was friends with Trump for all these many years. She's only mad now because Trump was elected president of the United States of America. And like others of her kind, Brady's friendship with Trump is far more important to them than the fact that he is the quarterback of a Super Bowl bound football team.
Brady himself has repeatedly said that his friendship with Trump has nothing to do with his football career and has brushed off talking about it because the whole topic is just a meaningless distraction from football.
Read more
January 24, 2017 | Filed Under Anti-Americanism, Children, Democrats/Leftists, Donald Trump, Ethics, Government Corruption, Journalism, Liberals, Media, Media Bias, NBC, President, Progressives, TV, Warner Todd Huston | Comments Off on
---
NBC Employee Calls Trump's Ten-Year-Old Son a Serial Killer… What Happened to Leaving Politicians' Children Out Of It?

-By Warner Todd Huston
There used to be an axiom in political reporting that the children — especially the smallest ones — of politicians should remain off limits in the back and forth political attacks over policy. But now that Donald Trump is President of the United States, it appears that the media no longer cares if people viciously attack little kids. NBC is an inglorious example of that today since a writer for "Saturday Night Live" called ten-year-old Barron Trump a "serial killer" and NBC has done nothing about it.
Destroying Trump is the media's only goal and if they have to do it by destroying a little boy, then so be it. Like any fascist regime, the media's new axiom is the ends justify the means. Be prepared for this for the next four (eight?) years, won't you?
You also may recall just after the election when Rosie O'Donnell, the foul "comedienne" and constantly fired TV host, was criticized for her attacks against little Barron Trump. In November she began tweeting that Trump's son was autistic sending many to their own Twitter accounts to slam O'Donnell for something that is none of her business.
But, again, remember, liberals are allowed to try and destroy children as long as their parents are also destroyed.
Into this arena of hate, entered one Katie Rich, a "comedy" writer for NBC's "Saturday Night Live" who thought it would be gosh darn hi-lar-ee-us to call President Donald J. Trump's ten-year-old son a serial Killer. This "comedy" writer took to her Twitter account to attack the little boy on the same day the child's father took the oath of office to become our 45th President.
Read more
December 31, 2016 | Filed Under 1st Amendment, Anti-Americanism, Constitution, Democrats/Leftists, Entertainment, Ethics, Journalism, Liberals, Media, Media Bias, Progressives, Sports, Warner Todd Huston | Comments Off on
---
'USA Today' Holds Curt Schilling's Current Political Positions Against Him for Hall of Fame Bid

-By Warner Todd Huston
A recent USA Today article assessing former Red Sox great Curt Schilling's chances to win a berth in the Baseball Hall of Fame concludes that his conservative political ideas will prevent him from being afforded that honor.
For the paper, Jorge Ortiz takes care to note that Schilling has a baseball career worthy of entry into the Hall of Fame. Schilling, Ortiz reports, has a strikeout-to-walk ratio of 4.38 which is the best of the modern era. He is also the only non-steroid tainted pitcher with over 3,000 career strikeouts not to be in the Hall of Fame.
"He won more than 20 games thrice in four years and finished second in the Cy Young Award voting all three times, twice behind Diamondbacks teammate Randy Johnson," Ortiz says.
The sports writer goes on to point out a long list of other reasons Schilling deserves Hall of Fame inclusion including his famed performance in Game 6 of the 2004 ACLS where he brought his team back with a 4-2 victory despite that he was pitching with a torn ankle tendon that left blood visibly oozing through his sock.
Read more
December 23, 2016 | Filed Under Democrats/Leftists, Donald Trump, Entertainment, Ethics, Government Corruption, Journalism, Liberals, Media Bias, President, Progressives, Republicans, Sports, Warner Todd Huston | Comments Off on
---
Liberal Sports Writer Claims Trump Only Meets With Sports Figures Accused of Abusing People

-By Warner Todd Huston
Joining the rest of the left unhinged by the election to the White House of Donald J. Trump, a liberal sports writer has accused the President-Elect of only meeting with sports figures who have been accused of physically abusing people.
After praising Barack Obama for "using sports to connect with the public," Ryan Glasspiegel of TheBigLead.com attacked Donald Trump for meeting with sports figures who are "deeply polarizing."
Glasspiegel writes, "many of the sports figures he has met with during the campaign or since becoming President-elect are deeply polarizing. It would be one thing if this was over pure ideological grounds, but there have now been several occasions where he's met with serial abusers."
The writer then goes on to note that Bobby Knight, Floyd Mayweather, Don King, Ray Lewis, Jim Brown and others have histories of being accused of physically attacking others.
Read more
December 14, 2016 | Filed Under 1st Amendment, ABC, Anti-Americanism, Cable, CBS, CNN, Democrats/Leftists, Ethics, Fake News, Fox News, Journalism, Liberals, Media, Media Bias, MSNBC, NBC, Progressives, The New York Times, TV, Warner Todd Huston, Washington Post | Comments Off on
---
Liberal Media Invented 'Fake News' LONG Before the Conservative Media Was Born

-By Warner Todd Huston
The watch words of the day seems to be "fake news" with liberals using the concept as a weapon to shut down all center right news and opinion outlets on both the Internet and TV. But the fact is, the liberal media invented "fake news" many decades before those on the right finally had enough of media bias and started their own news outlets.
Liberals have spent the entire month after Election Day proclaiming every non-liberal website or TV network to be purveyors of "fake news" even going so far as creating a list of sites they claim are all lies and publishing wildly biased "studies" of said sites to "prove" they are filled with "fake news."
Losing Democrat presidential candidate, Hillary Clinton, came out of mourning to blast the right's "fake news" even as she was one of its biggest purveyors. After all, who can forget her story that she was shot at by snipers during a visit to Bosnia in 1996 when, in fact, she was met with no violence at all. Not only did Hillary face no security threat when she landed in Bosnia that day, she was met by a little girl who gave her a bouquet of flowers. Those must have been some scary flowers, indeed.
Aside from political figures, far left, clickbait website BuzzFeed made the most noise with an October 20 piece entitled, "Hyperpartisan Facebook Pages Are Publishing False And Misleading Information At An Alarming Rate," a story that essentially relied on a liberal "professor's" list of "fake news" websites heavy on right leaning sites and almost empty of left leaning sites.
Without question, even as BuzzFeed set itself up to be the arbiter of what is or sin't fake news, it has itself been a constant and steady supplier of fake news.
Read more
December 9, 2016 | Filed Under Anti-Americanism, Cable, Democrats/Leftists, Donald Trump, Entertainment, Ethics, Government Corruption, Journalism, Liberals, Media, Media Bias, President, Progressives, Race, Racism, Rights, TV, Warner Todd Huston | Comments Off on
---
Left-Wing Daily Show Host Jon Stewart Says Obama Bad on Press Freedom and Left's Racebaiting 'Has to Stop'

-By Warner Todd Huston
Jon Stewart, former host of the left-wing Comedy Network cable TV show, "The Daily Show," had a LOT to say during a recent interview with New York Times editor Chris Smith and with his uppercut smacks to the left in general and Barack Obama in particular, some of what he said is sure to infuriate his fellow leftists. But in fact, Stewart was right on with many of his criticisms.
Stewart was being interviewed ostensibly to push his new book, "The Daily Show: An Oral History," but the waning Obama administration and the state of the left in America today seemed to be weighing far more heavily on his mind than a mere book tour.
Firstly Stewart slapped the left for its absurd habit of claiming everything people right of center do is motivated by raaaacism.
"Not everybody that voted for Trump is a racist," Stewart insisted. "I don't give a f*ck what any of you say to me. You can yell it at me, you can tweet it at me. They're not all racists. Or they're not giving tacit support to a racist system. We all give tacit support to exploitative systems as long as they don't affect us that badly."
He went on to slam Hillary Clinton saying she was "an unqualified Secretary of State because the way she handled classified material." Though in the same breath he criticized Trump for considering disgraced General David Petraeus as a candidate for Secretary of State because Petraeus practically did the same thing when he was in government and it was the main reason he was cashiered from the Obama administration and sent home under the threat of prosecution.
Read more
November 28, 2016 | Filed Under Congress, Conservatives, Constitution, Democrats/Leftists, Donald Trump, Elections, Ethics, GOP, Government, Government Corruption, Hillary Clinton, Hollywood, Journalism, Liberals, Media, Media Bias, President, Progressives, Republicans, Warner Todd Huston | Comments Off on
---
With Trump's Win, Democrats Suddenly Find 'Resistance' Is Cool Again

-By Warner Todd Huston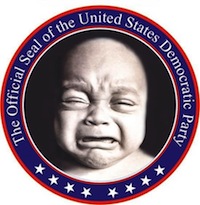 When Barack Obama won the White House in 2008 Democrats and their lapdogs in the media went wild telling everyone who would listen that resistance to Obama was un-American, dangerous, and racist. But now, before Donald Trump has even taken office, these same hypocrites have suddenly found that resistance is cool again.
Since he first became a serious contender for the presidency starting in 2007 and all throughout his 8 years in the White House, Barack Obama has enjoyed near universal love from the Old Media Establishment. Rarely was there a harsh word for him and even when there was criticism it was usually mitigated by "buts," "excepts," and "of courses" — as in "of course" Obama can't be THAT bad because Republicans are evil homophobic, racist, haters.
The media loved their Obamamessiah so much that from the beginning they reveled in featuring Obama in Christ-like poses and making him out to be the second coming. Even during the "March for Selma" event in 2015 media outlets cropped their photo of Obama marching to exclude George W. Bush who was marching only a few feet away because they didn't want the spotlight taken off their beloved Obama.
They helped him in public and in private. In 2012, for instance, a large group of members of the media met with Obama in secret to help him plan his media assault on the nation after he won re-election.
Someone was even selling posters of Obama holding a lamb and a shepherd's staff and featuring the uplifting message "our journey" all as if Obama were Jesus. And they were serious. It wasn't satire.
Read more
November 11, 2016 | Filed Under Entertainment, The Man From U.N.C.L.E., Warner Todd Huston | Comments Off on
---
Closing Channel D… Actor Robert Vaughn Dies at 83

-By Warner Todd Huston
November 11, 2016 brings sad news with the passing of actor Robert Vaughn, most well known as portraying super spy Napoleon Solo in the 1960's TV series "The Man From U.N.C.L.E."
Vaughn, who had an extremely long, varied, and busy acting career that spanned stage, film, and TV, passed away at 83 after a short battle with Leukemia.
The famed actor appeared in some iconic movies including "Magnificent Seven" (1960), "Bullitt" (1968), and "The Towering Inferno" (1974). But he also had long running stints on TV in such series as "The Man From U.N.C.L.E.," "The Protectors," "The A-Team," the mini-Series "Centennial," and the British TV series "Hustle."
While he was quite a left-winger and was active early in the Vietnam anti-war movement, Vaughn was less like the loudmouthed liberal actors that seem uneducated and halfbaked who today blather about politics. In fact, he was quite the thoughtful, intellectual man and while he worked as Napoleon Solo in the mid 1960s, Vaughn went back to college and earned a degree in political science.
I was always struck by how gracious Robert Vaughn was. Especially to fellow U.N.C.L.E. star David McCallum. It must be remembered that U.N.C.L.E. was supposed to be all about Napoleon Solo — in fact, the original title of the series was set to be simply "Solo." But when the Ilya character became a hit along with the show itself, it never seemed that Vaughn resented it. His gracious acceptance of McCallum — a relative new comer to Hollywood at the time — is unusual. After all the entertainment world, where passions and egos are usually so out sized, is usually a very jealous business but Vaughn always seemed quite happy for McCallum's success.
So, the passing of Napoleon Solo is sad news, indeed.
Napoleon is closing channel D… for the last time.

Props from my personal collection.

Robert Vaughn, "Magnificent Seven"

Robert Vaughn, Steve McQueen, Yul Brynner, "Magnificent Seven"

Steve McQueen and Robert Vaughn, "Bullit"

Robert Vaughn, "The Man From U.N.C.L.E."

The cast of the "A-Team"

The cast of "Hustle"
October 24, 2016 | Filed Under Anti-Americanism, Cable, Democrats/Leftists, Elections, Ethics, Government Corruption, Journalism, Liberals, Media, Media Bias, President, Progressives, TV, Vote Fraud, Warner Todd Huston | Comments Off on
---
A Perfect Example of How the Clinton Machine Programs the Media Against Trump

-By Warner Todd Huston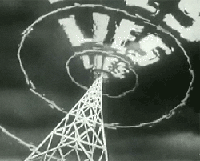 There has been a lot of rhetoric in this campaign season about how the old media establishment is entirely biased to the far left and how the media system is rigged in a united effort to destroy Donald Trump. But what can we show to prove this contention? Well, early this week we saw a perfect example of just how the left-wing, Clinton machine programs the entirety of the media to push a story aimed at destroying Trump.
The seed was planted on Sunday by CNN's left-wing commentator Brian Stelter, the scheme was then nurtured and propagated by the Clinton's Media Matters for America organization, then carried from there to every single major media outlet, and thence to the whole of the media establishment.
This is how the left programs the coverage it wants because the media does not spend its time looking for stories to write about as a good media organization might but instead sits quiescently by its computers to await the word from the Clinton's Media Matters organization to tell them what to write about. And last weekend's seed story is one of the cleanest examples of that process.
In this case, the Clinton campaign is working overtime to sell the American public on the idea that GOP nominee Donald Trump is unsuitable to become President of the United States. The Clintons have pushed this concept in a dozen ways, but the tact for October 16 was to insist that Donald Trump is lying when he says "the system is rigged."
Read more
Next Page »
Social Networking
Help the Soldiers!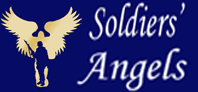 American Genius
Our Founding Ideas
---
"Governments are instituted among men,deriving their just powers from the consent of the governed." Declaration of Independence July 4, 1776
---
Recently Written
Featured Sites



What THEY Say:
Foreign News In English
Illini Alliance
Blogroll
Political Parties

Contact Us
Email Publius' Forum
Archives
Links
Other Blogs
MilBlogs
Religion

Gun Rights
Education
Radio Hosts