June 5, 2016 | Filed Under Art, Books, China, Communism, Democrats/Leftists, Entertainment, Ethics, Free Speech, Freedom, Gawker, Journalism, Liberals, Magazines, Media, Media Bias, Movies, Progressives, Regulation, Socialism, TV, Warner Todd Huston | Comments Off on
---
Foolish Sci Fi Geeks Celebrate Chinese Government's New Sci Fi 'Award'

-By Warner Todd Huston
A left-wing science fiction site hosted by the Gawker chain of websites recently posted a silly, fawning article revealing that the Chinese government is sponsoring a new "major science fiction award." It was a piece that wholly ignored the autocratic and murderous history of the Chinese government and ridiculously treated this "award" as a legitimate celebration of the arts.
The website i09,com posted a piece (June 4, "The Chinese Government is Setting Up Its Own Major Science Fiction Award") by blogger Andrew Liptak who revealed himself to be absolutely clueless about how oppressive China is and seemed to assume that China–being just like every western country–is just doing the world a service with its new "award" instead of creating a scheme whereby an authoritarian government will control "art"–or at the very least holding up state propaganda as worthy of awards.
"This is pretty interesting," Liptak says as he begins his slobbering article, "during the latest national congress of the China Association for Science and Technology, chairman Han Qide announced that the country would be setting up a program to promote science fiction and fantasy, including the creation of a new major award."
Now, let's first wonder exactly what liberals like Mr. Liptak and his audience would say if the U.S. government–or any western government, for that matter–were to announce it intended to meddle in a field of literature like this. Mr. Liptak would be one of the first to denounce the intentions and to scream that said government would be merely spreading propaganda and not the art of literature. Or at the very least he'd be uncomfortable with the idea of a government promoting art for fear that it would eventually turn to pushing pro-government propaganda.
But in Liptak's piece we get not a whiff that he should be worried that the Chinese government would use its award not to celebrate art on its own merit but rather to further the communist government's message.
Read more
May 25, 2016 | Filed Under Anti-Americanism, Art, Books, Comic Books, Crime, Democrats/Leftists, Entertainment, Ethics, Government, Government Corruption, Hollywood, Liberals, Magazines, Movies, Progressives, Rape, Syria, TV, Video, Warner Todd Huston | Comments Off on
---
New Issue of Marvel's Captain America Says Criticism of Syrian Refugees is Like Nazism

-By Warner Todd Huston
Marvel Comics is once again re-launching its universe of comic books and in the newest iteration of Captain America readers are told that those who oppose the importation of Muslim "refugees" are somehow as bad as the Nazis.
This month issue number one of the new title Steve Rogers: Captain America will feature long-time Cappy foe the Red Skull, a super villain who originated as a Nazi bad guy in World War Two. And as the preview at Comic Book Resources reveals, the evil Nazi Red Skull delivers a major anti-refugee speech.
"I have just come from Europe–my homeland, in fact," Red Skull says to a group of thuggish acolytes in the upcoming issue. "And do you know what I saw there? It was an invading army. These so-called 'refugees'–millions of them–marching across the continent, bringing their fanatical beliefs and their crime with them. They attack our women, and bomb our cities. And how do our leaders respond? Do they push them back and enforce the borders, as is our sovereign duty? Of course not. They say, 'Here, take our food. Take our shelter. Take our way of life, and then take our lives.' Despicable."
Red Skull goes on to ridicule "tolerance" and incite race hate by encouraging the group of men to start a new race war in the name of the evil organization Hydra, another one of Steve Rogers' long-time foes.
Apparently, as far as Marvel Comics is concerned, if you oppose bringing in hundreds of thousands of illegal Muslim immigrants, then you are as bad as an evil Nazi war criminal.
Read more
January 31, 2013 | Filed Under Art, Entertainment, Hollywood, Movies, Warner Todd Huston | Comments Off on
---
A Marvelous Little Disney Short Video

-By Warner Todd Huston

Folks, Disney has made a little short film to showcase an animation technique… and I couldn't care less about that. But this little film the Mouse made to showcase the technique is a truly marvelous short film.

Very affecting, and totally innocent.

Watch this little movie. You'll be happy you spent the 6 and a half minutes.

This was a delightful little flick.

If you are at all interested the technique they were selling, though, here is the description from the page:
Introducing a groundbreaking technique that seamlessly merges computer-generated and hand-drawn animation techniques, first-time director John Kahrs takes the art of animation in a bold new direction with the Oscar®-nominated short, "Paperman." Using a minimalist black-and-white style, the short follows the story of a lonely young man in mid-century New York City, whose destiny takes an unexpected turn after a chance meeting with a beautiful woman on his morning commute. Convinced the girl of his dreams is gone forever, he gets a second chance when he spots her in a skyscraper window across the avenue from his office. With only his heart, imagination and a stack of papers to get her attention, his efforts are no match for what the fates have in store for him. Created by a small, innovative team working at Walt Disney Animation Studios, "Paperman" pushes the animation medium in an exciting new direction.
January 27, 2013 | Filed Under Art, Books, Comic Books, Democrats/Leftists, Ethics, Gays, Liberals, Magazines, Progressives, Warner Todd Huston | Comments Off on
---
Dredding: Making Another Comic Character Gay?

-By Warner Todd Huston
In yet another example of the homosexualization of our comic books, an upcoming issue of the Judge Dredd was recently rumored to feature the titular character coming out of the closet as a gay character.
The comic portrays a dystopian future where the earth is made up of Mega cities and wastelands, where life is cheap and violence ubiquitous, and "judges" roam the many highways on motorcycles charged with dispensing "justice" on the spot, no courts necessary. Judge Dredd is the main character and is portrayed as an emotionless, incorruptible policeman/judge that is little else but a killing machine.
You might recall the 1995 movie based on the comic where Sylvester Stallone uttered one of his famous movie lines: "I am the law."
Earlier this month a few panels of the next issue were leaked showing the Judge kissing a Mohawk-wearing thug in a gay bar. The panels sparked quite a lot of response from fans, much of it negative.
Read more
January 25, 2013 | Filed Under Art, Barack Obama, Democrats/Leftists, Entertainment, Ethics, Government, Liberals, President, Progressives, Warner Todd Huston | Comments Off on
---
Artist Debuts Obama, Nude With Pancakes Painting

-By Warner Todd Huston
Ebay seller freeperdan has done it again. For Obama's 2013 inauguration the artist has uncorked yet another masterpiece featuring a nude Obama with a unicorn and pancakes.
Freeperdan has a long history of creating such paintings always with similar themes. Nude folks, pancakes, and unicorns are ubiquitous with the artist's works.
Freeperdan has painted cats with pancakes, guns with pancakes, unicorns with Stalin and TV character Gregory House (and Obama), Mitt Romney, Paul Ryan and Ayn Rand… with pancakes. He's even done one with Deadmaus5 and pancakes.
Needless to say, there's lots of pancakes.
Several years ago I contacted Mr. freeperdan, whose real name is Dan Lacey, to ask about his art. He told me he is a "painter of pancakes" and spares no political party from his brush. He also told told Roll Call last year that he generally considers himself to be a conservative, not a liberal.
Read more
June 26, 2012 | Filed Under Art, Entertainment, Warner Todd Huston | Comments Off on
---
New Painting: 'Empowered Man' Free Thyself of Government Chains

-By Warner Todd Huston

Artist Jon McNaughton is a great painter and a stalwart, patriotic American. He's done quote a few striking and well conceived paintings highlighting both patriotism and the plight in which we find ourselves in our relationship to our out of control, power hungry government.
He's come out with a new painting entitled, The Empowered Man.
From the artist…
The Empowered Man
There is something simmering deep inside the soul of all Americans. We want to know that we are a free people; that the government acknowledges our individual rights; that fiscal responsibility is an absolute requirement. We want our presidents and politicians to mean what they say when they take the oath of office…"to defend the Constitution of the United States!"
Do we have freedom when half the country pays taxes to support the other half?
Do we have freedom when government regulates every aspect of our lives?
Do we have freedom when our currency is controlled by a corporation that has no accountability to the American people?
Do we have freedom when we have more debt than can possibly be repaid?
The government bureaucracy is to a point where it is no longer worth what the taxpayer is required to maintain it. I wonder how many Americans realize they have sold our God given freedoms for a mess of pottage.
I hope everyone will see themselves as the Empowered Man. It makes no difference whether you are a man or woman, how old you are, or the color of your skin. You must decide to no longer be silent, to get off your bench, pick up that Constitution and hold it high in the air as a standard for the world to see. Don't hold back! Don't be silent! You are the future of this nation and without YOU, the American dream will perish.
Prints available at www.mcnaughtonart.com
Read more
March 11, 2012 | Filed Under Art, Books, Comic Books, Warner Todd Huston | 1 Comment
-By Warner Todd Huston
Jean Henri Gaston Giraud, better known by his nom de guerre Moebius, passed away in France after a long illness. He was 73.
Giraud was one of the most amazing comic book artists of the genera. His work inspired movies such as Tron and the Matrix trilogy. But I first ran across him in the 1970s a French magazine called Metal Hurlant. I don't remember exactly how I came across the magazine, and I couldn't read a word of it in French, but the artist going by the handle "Moebius" had the most amazing visual style I'd ever seen in comics. I ended up getting some 8 or 10 issues of the French book — still not being able to read a word of it.
Almost immediately, the magazine got its American counterpart, Heavy Metal and Moebius' art was a prominent part of the early issues. I collected every one of HM's issues for several decades before I gave up comics and sold the collection.
Read more
November 5, 2011 | Filed Under Art, Britain, PCism, Society/Culture, Warner Todd Huston, Western Civilization | Comments Off on
---
When is 'Art' Just a Stain on a Bowl?

-By Warner Todd Huston
Apparently "art" is just a stain on a bowl when a janitor thinks that a piece of junk that the intelligentsia call "mah-dren arht" needs to be cleaned up a bit. That's what happened to a piece by "artist" Martin Kippenberger at a museum in Dortmund, England.
A janitor from Germany came across the display built of stained slats of wood featuring a plastic bowl at the bottom painted to look as if it had been stained by water. Apparently the cleaner took the faux stain for a real water stain and decided he'd better clean that thing up so the bowl looked nice and shiny.
Extra points for the cleaner so keen about his job that what looked like a long-time stain was cleaned up. I call that initiative.
Read more
August 26, 2011 | Filed Under Art, Chicago, Cities, Entertainment, Hollywood, Illinois, Movies, Warner Todd Huston | Comments Off on
---
Chicago's Marilyn Monroe Stature: From the Windy City to the Tacky City

-By Warner Todd Huston
I finally made it downtown to see the absurd Marilyn Monroe statue that sits in Pioneer Court, the public mall area next to Tribune Tower on Michigan Avenue near the Chicago River. I have to say it is as tacky in person as it seems in photos. Moreso, maybe.
The paean to Marilyn Monroe's famous sewer grate scene in the movie "The Seven Year Itch" went up in early July. It was created by New Jersey artist Seward Johnson and portrays Monroe as she stood above the sewer grate, dress flying in the air, face in that patented Monroe look of ecstasy.
To me, however, it resembles not so much a sculpture as it does a cheap kewpie doll-like, carnival prize. Unfortunately, it isn't kewpie doll sized but is so big at 26-feet-tall that you can't simply dismiss it as mere kitsch.
Read more
June 11, 2011 | Filed Under Art, Budget, Democracy, Democrats/Leftists, Government, Liberals, Taxes, Warner Todd Huston | Comments Off on
---
More Arts Funding Boondoggles in Age of Obama Economic Meltdown

-By Warner Todd Huston
Yes, it's time for another tale of millions of your tax dollars wasted by the NEA on "art" in America.
Supporters of the National Endowment for the Arts (NEA) like to puff themselves up as saviors of high "art" in lowbrow America. They love to imagine that without their advocacy for spending millions of our tax dollars to support dubious art projects, why, "art" in America would vanish. After all, you people are all uncultured, Neanderthals, you know?
Bruce E. Walker recently alerted us of the newest boondoggle to come out of the NEA. This time the NEA is sponsoring hundreds of thousands of dollars to go to video game makers.
Yes, video games. Apparently the NEA thinks we have a dearth of video games in America and they need to rescue this important and neglected "art" from somehow disappearing.
Read more
April 27, 2011 | Filed Under Art, PCism, Selwyn Duke, Society/Culture, Western Civilization | 1 Comment
-By Selwyn Duke
The American Thinker's Rick Moran recently wrote a blog piece about how some Catholics in France destroyed two of Andres Serrano's creations, excreta that some euphemistically refer to as art. Moran opened by saying that his topic would make for lively debate among commenters, and he was right. And it has also provoked a lively response from me.
In his piece, Moran states, "Art, as we learned when growing up, is in the eye of the beholder." Yes, most of us did learn this growing up — and we learned wrong. That is to say, unless "art" doesn't really exist.
Now, when the eye/beholder proposition is made, let us be clear on what's being said. If we accepted that art were simply a physical representation of something — that is, it could be beautiful, ugly, uplifting, degrading or anything at all — the truth would be plain: If it were a physical representation of a thing, it would be art. And it certainly would not be in the eye of the beholder.
Read more
October 5, 2010 | Filed Under Art, Christianity, Democrats/Leftists, Free Speech, Freedom, Government, Islam, Islamofascism, Religion, Rights, Terrorism, Warner Todd Huston | Comments Off on
---
Colorado: Art Depicting Christ in Gay Sex Causes Christians to Riot, Many Killed… Or Not

-By Warner Todd Huston
An art exhibit sponsored by the City of Loveland, Colorado that depicts Jesus Christ engaging in gay sex is causing some heartburn among local Christians.
The piece by a 10-artist group going under the title, "The Legend of Bud Shark and His Indelible Ink," depicts Jesus receiving oral sex from a man.
Christian groups have protested the exhibit and are pressuring the city to pull this particular piece from display in the museum.
One of the reasons that Christians are asking that this piece be pulled is that the exhibit hall is open to all ages — children included. Protesters point out the sexual, perhaps pornographic, nature of the art and contend it is unfit for an all-ages showing.
Read more
November 29, 2009 | Filed Under Art, Entertainment, Hollywood, Movies, Society/Culture, Warner Todd Huston | 1 Comment
-By Warner Todd Huston
When DVDs first began to contain those now ubiquitous special features, those mini documentaries, series of interviews, or behind the scenes shoots, it seemed like such an exciting idea, especially for film buffs (or series fans). But now that they have become fairly common and now that I've seen a lot of them, I have to say that they are almost entirely worthless for anything other than time-wasting, disc stuffers.
Did you know that JJ Abrams is a great camera shaker and is "the life" of the new Star Trek movie? Did you know that no one worked harder than Peter Jackson, director of the Lord of the Rings trilogy? Isn't the newest Punisher movie as fun as a real live comic book? Didn't the actors on Silverado have fun? Wasn't Patton intense? Aren't all these films as brilliant as Shakespeare?
Do you care at all?
Read more
June 2, 2009 | Filed Under Art, Barack Obama, Democrats/Leftists, Liberals, Media Bias, President, Society/Culture, Warner Todd Huston | Comments Off on
---
NYT Sees 'Obama's Face' Everywhere, and is Loving it

-By Warner Todd Huston
In another nearly orgasmic tribute to The One, in its Arts section The New York Times published a May 30 story buoyantly jubilant over the fact that Obama's face "rules the web." The story is in glee over how the Obammessiah's portrait fills the web and that some folks are even making a bit of cash off the deal.
To my mind, though, the amusing thing about the piece is that, if read closely, it appears that only schlocky Obama art can bring any sales as any serious artistic efforts are going unsold. I don't know what that says about Obama art aficionados, but there you have it. Obama schlock rules.
Social Networking
Help the Soldiers!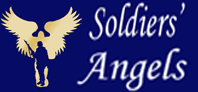 American Genius
Our Founding Ideas
---
"Governments are instituted among men,deriving their just powers from the consent of the governed." Declaration of Independence July 4, 1776
---
Recently Written
Featured Sites



What THEY Say:
Foreign News In English
Illini Alliance
Blogroll
Political Parties

Contact Us
Email Publius' Forum
Archives
Links
Other Blogs
MilBlogs
Religion

Gun Rights
Education
Radio Hosts