April 13, 2013 | Filed Under Anti-Americanism, Books, Comic Books, Democrats/Leftists, Entertainment, Ethics, Gay Marriage, Gays, Liberals, Magazines, Progressives, Warner Todd Huston | Comments Off
-By Warner Todd Huston
DC Comics' Batgirl number 19 has a little bit more in store for its readers than just crime fighting. This month readers also get a bit of controversy with their womp-slam-bang as a character introduced in 2011 comes out as both transgender and bi-sexual.
After DC rebooted its franchise in 2011 in an attempt to reconcile its decades of loose character arcs and confusing back histories, Batgirl's alter ego (Barbara Gordon) moved out of her father's home (Batman's Commissioner James Gordon) and moved in with a roommate named Alysia Yeoh.
Yeoh was presented as an Occupy Wall Street-styled female activist, bartender, and fine artist. She was of Singaporean descent and sported an undisclosed secret. This month's issue reveals that secret. In a face-to-face discussion, Barbara Gordon and her roommate have a serious chat in which roommate Yeoh reveals that she is really a he and bi-sexual as well.
So, Batgirl number 19 marks the debut as the very first "real-world" transgendered character in all of mainstream comics. By "Real-world" that means a character that is merely transgendered in the "real-world" sense, not changed via some sort of superhero-styled transformation.
Over the last few years, the LGBTQ community has been favored with a plethora of gay characters in mainstream comics, of course. There are also a whole raft of gay and transgendered characters in comics from smaller, independent comics publishers as well as adult-oriented titles. But this marks as the first transgendered character to come to mainstream, superhero comics.
Read more
March 5, 2013 | Filed Under Comic Books, Entertainment, Hollywood, Movies, Warner Todd Huston | Comments Off
Now THAT is a good action trailer.
February 12, 2013 | Filed Under Anti-Americanism, Books, Business, Comic Books, Democrats/Leftists, Economy/Finances, Entertainment, Free Trade, Jobs, Liberals, Warner Todd Huston | Comments Off
-By Warner Todd Huston
Despite that the Occupy Wall Street movement is essentially dead, DC Comics–publisher of Superman and Batman–is launching two new titles that will make heroes of the "99%" and might present the rich as an evil as bad as the strongest super villain.
One of the new books, to be titled The Movement, is to be about "power–who owns it, who uses it, who suffers from its abuse."
Read more
January 27, 2013 | Filed Under Art, Books, Comic Books, Democrats/Leftists, Ethics, Gays, Liberals, Magazines, Progressives, Warner Todd Huston | Comments Off
-By Warner Todd Huston
In yet another example of the homosexualization of our comic books, an upcoming issue of the Judge Dredd was recently rumored to feature the titular character coming out of the closet as a gay character.
The comic portrays a dystopian future where the earth is made up of Mega cities and wastelands, where life is cheap and violence ubiquitous, and "judges" roam the many highways on motorcycles charged with dispensing "justice" on the spot, no courts necessary. Judge Dredd is the main character and is portrayed as an emotionless, incorruptible policeman/judge that is little else but a killing machine.
You might recall the 1995 movie based on the comic where Sylvester Stallone uttered one of his famous movie lines: "I am the law."
Earlier this month a few panels of the next issue were leaked showing the Judge kissing a Mohawk-wearing thug in a gay bar. The panels sparked quite a lot of response from fans, much of it negative.
Read more
December 29, 2012 | Filed Under Comic Books, Entertainment, Magazines, Warner Todd Huston | Comments Off
-By Warner Todd Huston

Peter Parker, Spiderman's "normal guy" alter ego, has been killed in the 700th issue of Marvel Comic's The Amazing Spiderman and reactions to the plot twist are decidedly mixed.
In an interesting turn, the mind of long-time Spidey foe Doctor Octopus, a metal tentacled killer, somehow inhabited Spidey's body but experienced an epiphany turning him into a good guy that will try to carry on Spiderman's heroic legacy. In the meantime, the mind of Peter Parker dies after being transferred into the failing body of Doc Ock.
Writer Dan Slott is excited about the new direction.
Read more
August 6, 2012 | Filed Under Anti-Americanism, Army, Cable, Comic Books, Democrats/Leftists, Entertainment, Ethics, Hollywood, Liberals, Media, Military, Patriotism, TV, Warner Todd Huston | Comments Off
-By Warner Todd Huston
Lifetime's Army Wives has often walked up close to anti-American plot lines without stepping too far over the line, but this weekend's episode crossed right over into the left's famous — and famously bogus — favorite storyline: turning patriotic Americans into villains.
This is one of the far left's favorite plot lines. Hollywood loves turning patriots into whacked out, enemies despite the fact that in real life such a thing is extremely rare.
In the episode aired on August 5 entitled Centennial, a wacko "patriot" planned to shoot an Army general to right the wrongs of a country gone bad. The mad man felt that the nation was being destroyed by the un-American activities of the government and in a computer recording he said he intended to strike a blow for true Americanism by killing the general.
The episode featured a cliffhanger ending typical of the series. It ended with the shooting scene the results of which will be resolved next week.
The entire plot is based almost solely on the actions of one domestic terrorist. When Timothy McVeigh brought down the Murrah Federal building in Oklahoma City in 1995 he was linked to the Militia movement and said to be desirous of taking down an out of control government. McVeigh was portrayed as an unhinged, über patriot gone awry.
Read more
March 11, 2012 | Filed Under Art, Books, Comic Books, Warner Todd Huston | 1 Comment
-By Warner Todd Huston
Jean Henri Gaston Giraud, better known by his nom de guerre Moebius, passed away in France after a long illness. He was 73.
Giraud was one of the most amazing comic book artists of the genera. His work inspired movies such as Tron and the Matrix trilogy. But I first ran across him in the 1970s a French magazine called Metal Hurlant. I don't remember exactly how I came across the magazine, and I couldn't read a word of it in French, but the artist going by the handle "Moebius" had the most amazing visual style I'd ever seen in comics. I ended up getting some 8 or 10 issues of the French book — still not being able to read a word of it.
Almost immediately, the magazine got its American counterpart, Heavy Metal and Moebius' art was a prominent part of the early issues. I collected every one of HM's issues for several decades before I gave up comics and sold the collection.
Read more
February 27, 2012 | Filed Under Books, Comic Books, Humor, Warner Todd Huston | Comments Off
No reason… it's just funny.
Social Networking
Help the Soldiers!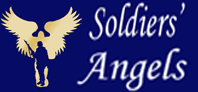 American Genius
Our Founding Ideas
---
"Governments are instituted among men,deriving their just powers from the consent of the governed." Declaration of Independence July 4, 1776
---
Recently Written
Featured Sites



What THEY Say:
Foreign News In English
Illini Alliance
Blogroll
Political Parties

Contact Us
Email Publius' Forum
Archives
Links
Other Blogs
MilBlogs
Religion

Gun Rights
Education
Radio Hosts