May 17, 2017 | Filed Under Conservatives, Democrats/Leftists, Entertainment, Ethics, Hollywood, Liberals, PCism, Progressives, Society/Culture, TV, Warner Todd Huston | Comments Off on
---
'Last Man Standing' Star Tim Allen 'Blindsided' By cancellation of His Popular Sitcom

-By Warner Todd Huston
After the hilarious ABC sitcom, "Last Man Standing," was canceled this month, many fans became suspicious that the network only dumped the popular show because of its conservative political content. Now the show's star, comedian and actor Tim Allen, is also expressing how shocked he is over the fate of the show.
Allen, who is famous for his center-right political leanings, jumped to his Twitter account to tell fans that he, too, was surprised that his show got the ax. In his May 16 tweet, Allen said he was "stunned and blindsided" that ABC put an end to the series.
Stunned and blindsided by the network I called home for the last six years. #lastmanstanding

— Tim Allen (@ofctimallen) May 16, 2017
ABC cancelled the conservative-friendly show despite that it was still earning some of the better sitcom ratings on network TV. Whereas most of the shows ABC cancelled had seen steady ratings declines, "Last Man Standing" was still often winning its time slot and had experienced no meaningful loss of viewers.
Read more
May 5, 2017 | Filed Under 2nd Amendment, Anti-Americanism, Congress, Conservatives, Constitution, Democrats/Leftists, Entertainment, Ethics, GOP, Government, Government Corruption, Hollywood, House of Representatives, Humor, Liberals, President, Progressives, Republicans, Satire, Senate, TV, Warner Todd Huston | Comments Off on
---
An Opened Letter from Actor Kiefer Sutherland: 'Dear Hollywood, This is My Apology'

-By Warner Todd Huston
Recently an envelope was found on the sticky floor of a coffee house in Toronto, Ontario, Canada, and when opened it was discovered that a letter from actor Kiefer Sutherland was tucked inside. The letter appears to be an apology from the actor to his pals in Hollywood and we have the exclusive contents only right here.
Sutherland is in Toronto filming his latest political thriller TV series for ABC entitled, "Designated Survivor."
The show features Sutherland as a lowly federal government cabinet member who is thrust into the presidency after the entire U.S. Capitol building is blown up during the president's address to a joint session of Congress. Being chosen to stay away from the capitol as the nation's designated survivor in case disaster strikes, Thomas Kirkman (Sutherland) suddenly finds his world forever changed.
The show follows Kirkman, a political novice and idealist, as he learns the ropes of being president on the job. The show also follows the investigation into those responsible for blowing up the capitol and killing 90% of Congress including the president and vice president, every cabinet member but Kirkman, the whole U.S. Supreme Court, and most of the nation's Senators and Representatives.
Read more
April 29, 2017 | Filed Under Cernan Cabriesy, Computers, Entertainment, Hollywood, Inernet, Movies, Net Neutrality, New Media, Technology | Comments Off on
---
[Film Review] 'The Circle': An Unrealistic Portrayal of Real Problems

-By Cernan Cabriesy

Despite the star power of The Circle, the movie disappoints on so many levels. The story follows Mae Holland (Emma Watson) who gets the opportunity of a lifetime for a dream job at a massive internet company called The Circle — which resembles Facebook on steroids — collecting every piece of data the world has to offer, making it available for every user. Whatever data the company can't collect from other sources, it collects on its own by distributing millions of tiny satellite cameras to users across the globe to be placed everywhere.

The movie explores many of the ethical questions regarding personal privacy, business occultism, and the ability of major corporations to aid society by catching "bad guys" on the one hand, while destroying the lives of innocent individuals on the other.

Perhaps it explorers too many of those ethical questions at once. So many, in fact, that the movie is unsuccessful at resolving any of them. Just as Mae decides to become "transparent," as it is called in the film, by wearing a camera all the time and allowing the company to record her every move, conversation, and action, likewise this character's arc becomes so transparent that any less-than-astute observer will be able to figure out the climactic twist before it happens.

The only lesson we are left with at the end is that the invasion of oir privacy will continue to get worse, there is no one to stop it, and there will always be someone at the top holding the keys, so they had better be "ethical," whatever that means.

Every character in this film is gray. There are no real villains, there are no real heroes. All of the other high-powered stars like Tom Hanks and John Boyega could have easily been replaced by unknown actors.

Worst of all is that liberal Hollywood gets lost in this spider web by apparently deciding to trivialize the most serious of ethical issues our future faces, mostly by turning privacy on its head and making it the villain. It's one thing to take down the CEO of a company who makes everyone else's life transparent except his own. By doing so Hollywood still gets to "Stick it to the Man." That's right out of their playbook. But they get completely lost in all of the other issues and problems addressed throughout the film. I am guessing this is the case because most liberals are ethically stunted to begin with.

Perhaps we will have to wait for some indie filmmaker to tackle the real issues properly before we get a good film out of these topics.

[Editor's note: Looks like Hanks' The Circle is doing poorly at the box office, too. Tom Hanks' latest movie is his biggest bomb EVER, lowest opening box office in his career.]

November 28, 2016 | Filed Under Congress, Conservatives, Constitution, Democrats/Leftists, Donald Trump, Elections, Ethics, GOP, Government, Government Corruption, Hillary Clinton, Hollywood, Journalism, Liberals, Media, Media Bias, President, Progressives, Republicans, Warner Todd Huston | Comments Off on
---
With Trump's Win, Democrats Suddenly Find 'Resistance' Is Cool Again

-By Warner Todd Huston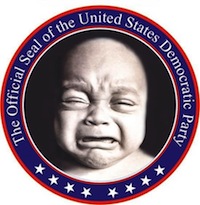 When Barack Obama won the White House in 2008 Democrats and their lapdogs in the media went wild telling everyone who would listen that resistance to Obama was un-American, dangerous, and racist. But now, before Donald Trump has even taken office, these same hypocrites have suddenly found that resistance is cool again.
Since he first became a serious contender for the presidency starting in 2007 and all throughout his 8 years in the White House, Barack Obama has enjoyed near universal love from the Old Media Establishment. Rarely was there a harsh word for him and even when there was criticism it was usually mitigated by "buts," "excepts," and "of courses" — as in "of course" Obama can't be THAT bad because Republicans are evil homophobic, racist, haters.
The media loved their Obamamessiah so much that from the beginning they reveled in featuring Obama in Christ-like poses and making him out to be the second coming. Even during the "March for Selma" event in 2015 media outlets cropped their photo of Obama marching to exclude George W. Bush who was marching only a few feet away because they didn't want the spotlight taken off their beloved Obama.
They helped him in public and in private. In 2012, for instance, a large group of members of the media met with Obama in secret to help him plan his media assault on the nation after he won re-election.
Someone was even selling posters of Obama holding a lamb and a shepherd's staff and featuring the uplifting message "our journey" all as if Obama were Jesus. And they were serious. It wasn't satire.
Read more
October 11, 2016 | Filed Under Cable, Entertainment, Hollywood, Movies, TV, Warner Todd Huston | Comments Off on
---
HBO Creates the Ultimate Minority for Evil, Rapacious White Men to Exploit: Robots

With the debut (finally) of the new HBO series "Westworld," we discover that HBO has found a new oppressed minority group for evil, white men to rape, oppress, and exploit and this time it is sex-bots.
So, step aside blacks/Asians/women/Muslims/gays/transgenders and whatever minority used to be the top of the pecking order when it comes to evil white exploitation. Now we have robots programed to serve evil white men becoming the next "minority."
Two episodes into the much-ballyhooed HBO series based on the 1973 Michael Crichton directed, Yul Brenner vehicle of the same name, we find that white people are vicious, mean, murderous, and rapacious.
For those unfamiliar, the eponymous "Westworld," it is both the name of the series and the name of the fictitious park manned by ultra realistic robots where "rich bastards" referred to as "guests" go to live out their wild west fantasies.
In the original movie the robots went horribly wrong and began to kill the guests who paid big money to become rootin-tootin cowboys. The new HBO version begins in a similar vein with the robots starting to remember their past "stories"–all of which end in their rape and murder.
Read more
October 4, 2016 | Filed Under Democrats/Leftists, Donald Trump, Entertainment, Ethics, GOP, Hollywood, Liberals, PCism, Progressives, Society/Culture, TV, Warner Todd Huston | Comments Off on
---
'NCIS Los Angeles' Premiere Jokes Smashed Trump Piñata 'Deserved It'

-By Warner Todd Huston
During the season premiere of the CBS series "NCIS: Los Angeles," as the team conducted a stake out one of the agents found a battered and barely concealed Donald Trump Piñata in a garbage can then jokes "oh, he deserved it."
As the NCIS LA team used a terrorist as bait to smoke out his associates, the members don various disguises to blend in with the public.
Detective Deeks (Eric Christian Olsen) is dressed as a homeless man and while pretending to root through garbage cans comes upon a Piñata with a bight yellow shock of fluttering paper hair. Deeks pulls the Piñata out of the can a few inches and says, "I found a badly beaten Piñata." Then shoves it back down while joking that the Piñata "deserved it."
The 2 part, eighth season premiere aired on September 25. Part one was titled "High-Value Target" and part two "Belly of the Beast." The Trump incident occurred near the end of part one.
This is far from the first time the NCIS franchise was seen attacking Republicans, conservatives, or those on the center right.
"NCIS: Los Angeles" has indulged slams on the right many times during its past seven seasons. In a 2013 episode, for instance, the main bad guy was an evil private healthcare insurance company. There were also tea party type characters cast in the role of villains not to mention a series of anti-capitalist tropes.
Read more
July 4, 2016 | Filed Under Constitution, Declaration of Independence, Education, Entertainment, Founders, History, Holiday, Hollywood, Independence Day, Movies, TV, Warner Todd Huston | Comments Off on
---
Red Skelton's Stirring Pledge Of Allegiance

-By Warner Todd Huston
This Independence Day holiday is an excellent time to revisit one of Red Skelton's most endearing works: his recitation of the Pledge of Allegiance and what that pledge means.
Through the 40s, 50s, and 60s, Red Skelton was one of America's most revered funny men. He was everywhere in movies and all across the early TV. Skelton may be little known by today's newer generations, but he is someone we should never forget for his patriotism and clean humor.
He made quite a splash in 1969 with his personalized pledge of Allegiance.
You don't get patriotic entertainment like this anymore…
In the words of Red Skelton:
Read more
May 25, 2016 | Filed Under Anti-Americanism, Art, Books, Comic Books, Crime, Democrats/Leftists, Entertainment, Ethics, Government, Government Corruption, Hollywood, Liberals, Magazines, Movies, Progressives, Rape, Syria, TV, Video, Warner Todd Huston | Comments Off on
---
New Issue of Marvel's Captain America Says Criticism of Syrian Refugees is Like Nazism

-By Warner Todd Huston
Marvel Comics is once again re-launching its universe of comic books and in the newest iteration of Captain America readers are told that those who oppose the importation of Muslim "refugees" are somehow as bad as the Nazis.
This month issue number one of the new title Steve Rogers: Captain America will feature long-time Cappy foe the Red Skull, a super villain who originated as a Nazi bad guy in World War Two. And as the preview at Comic Book Resources reveals, the evil Nazi Red Skull delivers a major anti-refugee speech.
"I have just come from Europe–my homeland, in fact," Red Skull says to a group of thuggish acolytes in the upcoming issue. "And do you know what I saw there? It was an invading army. These so-called 'refugees'–millions of them–marching across the continent, bringing their fanatical beliefs and their crime with them. They attack our women, and bomb our cities. And how do our leaders respond? Do they push them back and enforce the borders, as is our sovereign duty? Of course not. They say, 'Here, take our food. Take our shelter. Take our way of life, and then take our lives.' Despicable."
Red Skull goes on to ridicule "tolerance" and incite race hate by encouraging the group of men to start a new race war in the name of the evil organization Hydra, another one of Steve Rogers' long-time foes.
Apparently, as far as Marvel Comics is concerned, if you oppose bringing in hundreds of thousands of illegal Muslim immigrants, then you are as bad as an evil Nazi war criminal.
Read more
April 28, 2016 | Filed Under Anti-Americanism, Bill of Rights, Children, Conservatives, Constitution, Democracy, Democrats/Leftists, Education, Elections, Entertainment, Ethics, Free Speech, Freedom, GOP, Government, Government Corruption, Hollywood, Law, Liberals, Liberty, Media, Movies, Music, Progressives, Republicans, Warner Todd Huston | Comments Off on
---
Unapologetic Millennial Conservative Has a TOUGH Message for Her Generation

-By Warner Todd Huston
Young journalist Alexis Bloomer has a message for her fellow millennials and it's one many won't want to hear. Alexis wants her fellow 20 somethings to "pull their pants up" and start actually contributing to society instead of lazing around and posting social media updates as if that was activism.
Bloomer also has a message to the older generations: "I'm Sorry," she says. Sorry for the many failings of her arrogant generation.
The journalist said she decided to assess her generation. "As a millennial, I decided to take it upon myself to try to evaluate what's so wrong with our generation and why they're so mad at us," she said on her video posted to Youtube.
But as she looked over her generation she realized that some of the harshest criticism of millennials probably has a lot of validity to it.
"We're just existing, we're not really contributing anything to society," she insisted and then went on to lay out all the accusations against her generation.
"Our generation doesn't have the basic manners that include no ma'am and yes ma'am," Bloomer said. "We don't even hold the door open for ladies much less our elders anymore."
Read more
March 30, 2016 | Filed Under Comic Books, Democrats/Leftists, Entertainment, Ethics, Government Corruption, Hollywood, Liberals, Movies, Warner Todd Huston | Comments Off on
---
This Sci-Fi Board Proves How the Internet Makes You Stoopid

-By Warner Todd Huston
The Internet can make you stupid and an exchange I had on a science fiction/comic book board is yet more proof of that.
The subject at hand was the effect mutants would have on humanity. I contended that people with mutant powers would end up becoming an oppressive force because their superior abilities would give them unstoppable powers against "normal" people who have no such abilities.
Even if they started out as a minority they'd eventually fight back and their enhanced abilities would not only allow them to win but they would then go on become a major threat to non-powered humans. This, I said, is human nature. Humans with power — even the figurative power of the majority-controlled political establishment that we've seen in history — always worked to oppress minorities to some extent and often to the worst extent possible. From royalty, to religious tyrannies, to communism, they all either used the power of the majority, the raw power of might, or a combination of both to oppress the undesirables.
I then used this example to illustrate my point:
Read more
February 28, 2016 | Filed Under Britain, Crime, Democrats/Leftists, Entertainment, EU, France, Government Corruption, Hollywood, ISIS, Islam, Islamofascism, Jihad, Liberals, Movies, Progressives, Rape, Sharia, Syria, Terrorism, Warner Todd Huston | Comments Off on
---
Jude Law is Proof Once Again That Actors Should be Ignored Off the Screen

-By Warner Todd Huston
Actor Jude Law seems to fancy himself some sort of intellectual philanthropist but his trip to the illegal Muslim migrant camp in Calais, France nicknamed "The Jungle" proves once again that actors should be ignored when they are off the screen because they are generally too stupid to be worth anyone's time.
Actor Law visited "The Jungle" just ahead of its being shut down and demolished. He went there to highlight the "plight" of these illegal migrants and to plead for his own nation of Britain to allow even more of these lawbreaking, rapists and thieves into his country.
Full of faux compassion, Law traipsed around with a coterie of other actors and British celebrities– all of whom were surrounded by a security squad. They filmed some silly special meant to fool Brits into feeling sorry for the migrants but the criminal nature of these people was too much for them to subdue for long because after the cameras stopped rolling these so-called "refugees" turned on Law's security team and robbed them of their wallets and cell phones.
If it wasn't so affirming it would be funny — neigh hilarious — that these British do-gooders went to Calais to "help" these illegal migrants only to be attacked and robbed for their troubles.
So, how did Law and his foolish fellows characterize the incident?
Read more
September 15, 2015 | Filed Under Abortion, Anti-Americanism, Barack Obama, Budget, Congress, Crime, Democrats/Leftists, Economy/Finances, Entertainment, Entitlements, Ethics, Government, Government Corruption, Hollywood, House of Representatives, Liberals, Planned Parenthood, President, Progressives, Senate, Taxes, TV, Warner Todd Huston | Comments Off on
---
Miss America Contestant Says This Despite Undercover Videos Exposing Planned Parenthood

-By Warner Todd Huston
During a question and answer period at the 2016 Miss America Competition, Hannah Robison, the contestant from Tennessee, seemed to offer in her reply what was more like left-wing propaganda than fact by among other things perpetuating the myth that Planned Parenthood is a big purveyor of mammograms to poor and disadvantaged women.
One-time disgraced Miss America, actress Vanessa Williams, asked Miss Tennessee about her thoughts on the move in Congress to defund Planned Parenthood.
"Some legislators," Williams asked Miss Tennessee, "are threatening to shut down the government over federal contributions to Planned Parenthood, even though no federal funds can be used for abortions. Should Planned Parenthood funding be cut off?"
Sadly, Hannah Robison replied with what seemed like a paid ad for Planned Parenthood, one filled with several lies and inaccuracies.
"I don't think Planned Parenthood funding should be cut off," Robinson said. "The $500 million that gets given to Planned Parenthood every single year goes to female care. It goes for scanning for cancer, it goes for mammograms. And if we don't give that funding to Planned Parenthood, those women will be out of health care for reproductive causes."
All of this is, of course, untrue. Planned Parenthood offers comparatively little by way of "health care" for women while the largest amount of its funding goes to its abortion mill services. Further, it doesn't offer any mammogram services at all.
Read more
August 14, 2015 | Filed Under Entertainment, Hollywood, Movies, Music, Theater, Video, Warner Todd Huston | Comments Off on
---
Review: Guy Ritchie's Man From U.N.C.L.E.

Review: Guy Ritchie's Man From U.N.C.L.E.
-By Warner Todd Huston
The classic 1960s TV show that barely escaped being canceled after its first season yet rose to a level of popularity that rivaled that of The Beatles is finally getting a big screen reimagining and many fans hope it will be successful enough to spawn sequels and a new series of movies. So, how does Guy Ritchie's new "The Man From U.N.C.L.E." measure up?
The History
Before we get to the film, many younger viewers will be wholly unfamiliar with the source material. The original "Man From U.N.C.L.E." TV show, staring Robert Vaughn, David McCallum, and Leo G. Carroll, debuted during the 1964 TV season and almost disappeared in a single season were it not for a spectacular PR effort. Not only was that first season in boring black and white, but it barely made a dent in the ratings meaning the show wasn't even close to a hit during its first run episodes. But due to some brilliant rear guard public relations, during the show's Summer reruns U.N.C.L.E. grew into a huge hit becoming one of the world's first appointment television shows with a world-wide fan base that for a short time rivaled that of The Beatles.
The show that pretty much programmed every spy show since its debut featured a suave, super cool American spy with the unforgettable name of Napoleon Solo (played by veteran actor Robert Vaughn). The imperturbable Solo used his brains as much as he used his brawn to solve his spy assignments. In fact, his brawn was often not much to write home about as he was knocked to the ground and tied up by the bad guys as often as he bested them in fisticuffs.
His partner, Russian super spy Illya Nickovitch Kuryakin (David McCallum, a bit of a newcomer to American audiences) was an interesting, enigmatic, sarcastic man of action who offered as much sex appeal for the ladies as he revealed embarrassment over that very appeal. Many NBC executives initially thought that the character, with his mop of blond hair and youth appeal, was a bad idea. They thought that this Russian hippy should have been gotten rid of. Some even worried that viewers would think he was gay and we can't have gays on TV in 1964! In fact, the Illya character was initially only cast as a semi-regular character but once fans saw the chemistry between Napoleon and his pal Illya, they couldn't get enough and Illya's role was bumped up to co-star. Illya's past was a bit cryptic and he was certainly never called a Soviet. The closest viewers got to learning about Illya's personal past was when we learned that he went to the University of Georgia… not the one in the southern state but the Russian one!
Acting as the guiding hand over this pair of super agents was their boss, Alexander Waverly, leader of U.N.C.L.E. Waverly was played by veteran actor Leo G. Carroll who brought a grandfatherly, legitimizing presence to the series.
And what of this U.N.C.L.E.? Well it was an acronym that stood for the United Network Command for Law and Enforcement, an international organization funded by all the world's nations and its chief duty was to protect the world from the big bad organization named THRUSH. The bad guys were never fully identified in the series (though the novelizations labeled them the "Technological Hierarchy for the Removal of Undesirables and the Subjugation of Humanity") but they were an organization with resources that rivaled that of U.N.C.L.E.'s and were its polar opposite on the evil scale. Worse than the Nazis, worse than world-wide communism, THRUSH wanted no less than to rule the world.
Read more
April 14, 2015 | Filed Under Anti-Americanism, Comic Books, Crime, Democrats/Leftists, Entertainment, Hollywood, Journalism, Liberals, Media, Media Bias, Salon.com, Warner Todd Huston | Comments Off on
---
Salon: Marvel's New Netflix 'Daredevil' is Just Like George Zimmerman

-By Warner Todd Huston
Only a left-winger can take a comic book character that was first introduced in 1964 and turn it into a comment on George Zimmerman. But that is exactly what happened at the left-wing Internet rag Salon.com.
Salon's Scott Eric Kaufman, in fact, used his whole piece to make a strange argument that the new Internet-based version of the Marvel comic character is at once like George Zimmerman, yet not a commentary on today's world–even though he thinks it should be. Maybe.
Early in his review, Kaufman complains that the way the comic character enacts his TV justice, is "extrajudicial" and "dangerously close to George Zimmerman territory."
This is a bit of an absurd comparison to make. After all, isn't every comic book hero a vigilante that could be compared to George Zimmerman at some level or so? Seriously, what comic hero isn't the sort that takes security, or justice, or retribution, or what have you, into his own hands?
Read more
February 22, 2015 | Filed Under 2nd Amendment, Anti-Americanism, CBS, Constitution, Democrats/Leftists, Entertainment, Ethics, Government, Government Corruption, Gun Control, Guns, Hollywood, Journalism, Liberals, Media, Media Bias, Progressives, TV, Warner Todd Huston | Comments Off on
---
It's 'Elementary': Another TV Show Reveals Anti-Gun Ignorance

-By Warner Todd Huston
During last Thursday's broadcast of the CBS mystery series Elementary, a modernized take on Sherlock Holmes, we got yet another woeful example of the anti-gun foolishness we see on network TV. In the case of this show we not only got another I hate guns speech from the star of the show, we also got a whole lot of bull crap presented as gun "facts."
Now, in this series the main character played by English actor Johnny Lee Miller, presented as a genius, is chasing down a murderer who used a gun to kill several people. As the plot trudged onward to the final chapter, Sherlock Holmes noted that they found out about the gun used in the crime. At one point, Holmes says he had "traced back to a private trader at a gun show in Virginia."
But before he continued about this purported "tracing," Holmes snarked about how monstrous America was because you could buy a gun from a gun dealer at a gun show and skip all that darned ol' background checking and paperwork.
Read more
February 1, 2015 | Filed Under Entertainment, Gary Krasner, Hollywood, Movies | Comments Off on
---
'Interstellar' Climate Change

-By Gary Krasner

This is not political commentary. it's just an interesting observation that there may be a political subtext to the movie interstellar.

I don't know if anyone else has made this observation. But I made the connection as soon as I saw who played a certain character in the movie. And given that you may have read elsewhere that director Christopher Nolan appears to be a political conservative (e.g. his last Batman movie), this may have been intentional.

And I'm not referring to themes in the movie that some reviewers have construed to be pro conservative. Some were written by conservatives, no doubt desperate to discover something from Hollywood that is not propagandizing from the left.

Although this reviewer ("Jay" somebody), while also mentioning a political subtext at one point, without labeling it conservative vs. Liberal, presents an interesting science interpretation of the film, albeit getting loopy on one aspect about it (e.g. – our fake moon landing!)

OK, with that said, here's my observation. And let me know if you found anyone else making this connection:
Read more

January 26, 2015 | Filed Under Air Force, Anti-Americanism, Army, Coast Guard, Democrats/Leftists, Entertainment, Ethics, Government Corruption, Hollywood, Liberals, Marines, Media, Media Bias, Military, Movies, National Guard, Navy, Patriotism, Progressives, Warner Todd Huston | Comments Off on
---
Creepy Howard Dean Says Fans of 'American Sniper' Are Mean, Nasty, 'Very Angry' Tea Party Members

-By Warner Todd Huston
The Clint Eastwood directed film American Sniper has been setting records all across the nation. But the longer it sits in theaters, the more that liberals come to hate the movie–and by extension our soldiers–and the film is exposing quite a split between Americans and the left. The latest to attack the film, our soldiers, and the film's fans is former DNC chief Howard Dean.
A week ago one of Hollyweird's greatest douchebags, Michael Moore, came out to slam the man American Sniper was based on calling him a "murderer."
On January 18, Moore took to his Twitter account and said, "My uncle killed by sniper in WW2. We were taught snipers were cowards. Will shoot u in the back. Snipers aren't heroes. And invaders r worse."
Only a few days later, one-note "actor" Seth Rogen came out to claim that the movie was just like Nazi propaganda.
There have been others on the left who have expressed similar anti-soldier sentiments, one of whom is former head of the Democrat National Committee and one-time Governor of Vermont Howard Dean.
Dean's latest harangue against the movie occurred during his visit to Bill Maher's political talk show on HBO.
Read more
January 11, 2015 | Filed Under 1st Amendment, al Qaeda, Anti-Americanism, Anti-Semitism, Constitution, Crime, Entertainment, Europe, France, Gary Krasner, Hollywood, Islam, Islamofascism, Jihad, Koran, Movies, PCism, Religion, Sharia, Society/Culture, Terrorism, Western Civilization | Comments Off on
---
Why Has George Clooney Remained Silent About 'Charlie Hebdo'–Is He a Coward, Hypocrite, or Just a Pussy-Whipped Husband?

-By Gary Krasner

A couple of weeks ago, George Clooney and his agent, CAA's Bryan Lourd, circulated to the top people in film, TV, records and other areas, a petition which stated that they will stand up for freedom of speech not be intimidated into silence by the ruthless regime in N. Korea. It read in part:
This is not just an attack on Sony. It involves every studio, every network, every business and every individual in this country. That is why we fully support Sony's decision not to submit to these hackers' demands […] We know that to give in to these criminals now will open the door for any group that would threaten freedom of expression, privacy and personal liberty. We hope these hackers are brought to justice but until they are, we will not stand in fear. We will stand together.
No one in show business would sign it, despite Clooney saying that not doing so was tantamount to giving in to ransom.
Read more
November 11, 2014 | Filed Under Feminism, Hollywood, Humor, Movies | Comments Off on
---
HARASSMENT EXCLUSIVE: Ten Hours With Princess Leia Walking in NYC

Remember the whiny feminists who last week were all up in arms about the staged video of a woman walking in New York City supposedly being harassed by every man who she passed?

Well, from a galaxy far, far away, Princess Leia warped down into New York City to see what would happen if she walked down the street.

This shocking video is what happened to that poor, poor princess…

Yes, this is proof that no self-respecting Star Wars princess should ever visit New York City!

For SHAME Boba Fett!
Read more

October 22, 2014 | Filed Under Entertainment, Hollywood, Movies, Warner Todd Huston | Comments Off on
---
New 'Monster Mash' Video Makes Fun of Modern Horror Icons

Ever wonder what the 30s era classic movie monsters might think of today's more disgusting, graphic horror movie icons?

Well, the folks at Barely Political have created a new "Modern Monster Mash" to show you.

(Warning! There are a few foul words in this, but it is pretty clean)

Great stuff, isn't it?

September 15, 2014 | Filed Under Bill Clinton, Budget, Business, Capitalism, Democrats/Leftists, Elections, Entertainment, Ethics, Government, Government Corruption, Hillary Clinton, Hollywood, Liberals, Movies, Nanny State, President, Progressives, Warner Todd Huston | Comments Off on
---
Populist Hillary To Award Clinton Foundation Honors to Leo DiCaprio at Gala

-By Warner Todd Huston
Later this month, the Clinton Foundation is throwing a big gala to honor its 2014 Global Citizen Award winner, actor Leonardo DiCaprio. But with this hoity-toity gala, so much for Hillary being the "populist" woman of the people.
As Hillary and her surrogates attempt to recast the former First Lady and Secretary of State as a populist woman of the people, her Clinton Foundation is set to celebrate with a dozen famous and high powered citizens of the world during its September 21 soirée.
Read more
September 6, 2014 | Filed Under Crime, Democrats/Leftists, Entertainment, Ethics, Government, Health, Hollywood, Liberals, Movies, Progressives, Warner Todd Huston | Comments Off on
---
Prostate Cancer Foundation Rejects Donations Spurred by Celebrity Nude Photo Scandal

-By Warner Todd Huston

In the wake of the theft of nude photos of several Hollywood stars, users of the social media website Reddit launched a campaign to donate to the Prostate Cancer Foundation in the name of the nude photo scandal and actress Jennifer Lawrence. But as soon as the Foundation realized the main reason for the donations they rejected the money.

Reddit has hundreds of pages where users gather to discuss specific topics. One of those sections is called "the Frapping." This page is dedicated to the discussion of nude photos of Hollywood celebrities–photos that are usually fakes. But this week the page was abuzz sharing the nude photos stolen from various Hollywood actresses.

Early this week one anonymous user came up with the idea of donating money to the cancer charity the Prostate Cancer Foundation (PCF) in the name of the stolen nude photos of the "Hunger Games" actress.
Read more

September 4, 2014 | Filed Under Bible, Christianity, Entertainment, Hollywood, Movies, Religion, Warner Todd Huston | Comments Off on
---
(Re-Post) Film Review of 'The Remaining': A Thrill Ride With a Message

-By Warner Todd Huston

This film is opening nation wide on Friday, Sept. 5, so I am re-posting this review since we are now right up against the debut.
On July 29 I was asked to be part of a pre-screening for the motion picture The Remaining (opening September 5 nationwide), a film based on Christian teachings that is bound to affect many people of faith in surprising ways. But this is also a film that can be enjoyed as just a film–a horror/monster movie, yet–and does not have to be taken as a preachy "church movie." But beware, along with the horror movie fright moments, this movie will make you think about your life, too.
The film by Sony Pictures/Affirm Films–the same outfit that made the recent Heaven Is For Real–follows a cadre of five friends and a young teen they meet along the way, all of whom didn't make the cut during the Biblical rapture that occurs within the first half hour of the film. For those unfamiliar, the rapture is that time when the Bible says God will take into Heaven the souls of all believing humans leaving on earth only those who do not believe that there is a god, those with no faith.
The events laid out in the Bible for those left on earth is nothing short of horrendous and this film does not spare the audience these terrible things. Animals go crazy, fire and ice fall from the skies, fallen angels skulk about torturing people… well, it's all there in your Bible, after all. This film didn't create that part of its story line, it just relates it and in scary, gory detail.
Read more
May 13, 2014 | Filed Under Entertainment, Hollywood, Movies, Warner Todd Huston | Comments Off on
---
'Red Leader' Actor Refuses to Join New Star Wars Film: It'll Just Bore Me

Denis Lawson, who played Wedge Antilles in the original Star Wars trilogy and was the X-Wing pilot known as "Red Leader," has declined to return for the new Episode VII that is just gearing up for production.

"They asked me, but it just would have bored me."
That is pretty funny, actually.
But I can see Lawson's point since about the only good Star Wars film was the first one from 1978! The next two weren't horrible, but the later bunch were just dreck. Junk. Empty, pointless, badly acted, junk.
May 8, 2014 | Filed Under al Qaeda, Anti-Americanism, Barack Obama, Democrats/Leftists, Entertainment, Ethics, Government, Government Corruption, Hate Crimes, Hollywood, Human Rights, Islam, Islamofascism, Jihad, Liberals, Media, Michelle Obama, Movies, Music, Muslim Brotherhood, President, Progressives, Religion, Sharia, Taliban, Terrorism, TV, Warner Todd Huston | Comments Off on
---
Stern Looks From Sean Penn, That Ought to Free 250 Kidnapped Nigerian Girls!

-By Warner Todd Huston
They've ignored the violent region for a decade, they've never spoken out about the Islamist radical terrorists who have killed thousands, but now that over 250 girls have been kidnapped by the Islamist terror group Boko Haram, suddenly a handful of Hollywooders have deigned to notice… and weeks late at that.
In April, the terror group Boko Haram went on a mass kidnapping spree imprisoning hundreds of Nigerian girls who were trying to attend school. The Islamists are against girls going to school, naturally. That and they want to money from selling the girls into sexual slavery. Hundreds of grief stricken Nigerian parents have been trying to get the world to notice for weeks.
President Obama has been ignoring the mass kidnapping for almost a month already. But now he is finally starting to pay attention. On May 7 First Lady Michelle Obama Tweeted out a photo of herself holding a piece of paper that sways "#Bring Back Out Girls."
For his part, the President has begun to offer some help, though no one is quite sure what that amounts to yet.
That is all well and good, but what is galling is the idiots in Hollywood. Suddenly being all worried about the Nigerian girls is all the rage among the hipsters. To express their newfound concern a handful of Hollyidiots Tweeted photos of themselves with stern faces holding signs that say "real men don't buy girls."
Read more
April 19, 2014 | Filed Under Entertainment, Hollywood, Movies, TV, Warner Todd Huston | Comments Off on
---
'Star Trek Continues' Righting a Start Trek Original Sin

-By Warner Todd Huston

Recently the second episode of a fan-made re-boot (or more properly a continuation) of the original Kirk/Spock Star Trek appeared online and, as with this troupe's first episode, this one was quite a success. But an interesting aspect of the episode is that it made to correct a Star Trek original sin, of sorts.
This is the second episode from the new web series, "Star Trek Continues," starring Vic Mignogna as Captain Kirk, Todd Haberkorn as Spock, Larry Nemeck as McCoy, and Chris Doohan as Scotty (son of the original Star Trek actor James Doohan).
(See my review of the first episode from last year here.)
This episode, titled "Lolani," featured a few well-known actors chipping in with their talent to help the episode along. Lou Ferrigno ("The Incredible Hulk") starred as the episode's menacing baddie, an Orion slave trader named Zaminhon, and Erin Gray ("Buck Rogers") had several guest shots as a Starfleet Admiral.
Interestingly, as an Orion slaver, Ferrigno had to go green once again, invoking his days as the Hulk in the 1970s/80s TV show in which he played the titular big green guy in the ripped purple pants.
For those unaware of what a Star Trek Orion alien is, well, they have brilliantly green skin. So, it was notable that Ferrigno donned the green body makeup once again.
Read more
April 6, 2014 | Filed Under Anti-Americanism, Democrats/Leftists, Entertainment, Ethics, Hollywood, Movies, Music, Progressives, Race, Racism, TV, Warner Todd Huston | Comments Off on
---
Hollywood Poseur 'Jay Z' and His White-Men-are-Devils Medallion

-By Warner Todd Huston

Hollywood poseur "Jay Z"–whose real name is Shawn Corey Carter–has taken to wearing a gaudy, coaster-sized medallion from a group that says white people are evil and blacks are a superior race. But the truth is, this mope is wearing the regalia without walking the walk by actually joining the black-centric hate group.

"Jay Z" and his buddies have been seen wearing these medallions lately. They come from a hate group called the Five Percent Nation. The medallion–an eight-point star with the number 7 in the middle–means that blacks are a superior race. It's sort of a darker version of the Aryan Nation racists.

AP Photo
Recently Michael Muhammad Knight told the New York Post what this hate group believes.
Read more
March 16, 2014 | Filed Under Comic Books, Entertainment, Hollywood, Movies, Society/Culture, TV, Warner Todd Huston, Western Civilization | Comments Off on
---
The Death of the TV Butler–Literally

-By Warner Todd Huston
TV, movies, and literature used to be filled with Butlers, that manservant to the well to do. But the character device has fallen out of favor lately, so much so that if an actor was famous for playing a butler, he's probably dead!
Of course, one of the most famous butlers in entertainment history is Reginald Jeeves of the novels penned by P. G. Wodehouse. Jeeves was brought to life on British TV in the early 1990s by comedic actor Stephen Fry. Thankfully, Fry still with us, of course, but the character is an old one having first made the literary scene in 1915.
The most recent TV butler is Mr. Carson on the well-loved British series "Downton Abbey." Mr. Carson is played by actor Jim Carter who is also still very much alive as this show is still in production. We were also recently treated to actor Forest Whitaker in the schmaltzy movie "Lee Daniels' The Butler," a 2013 film also starring Oprah Winfrey. Certainly Whitaker is still alive and working in Hollywood. But a whole host of other film and TV butlers have passed on to that great mansion in the sky and the role of the butler is not used much these days to bring us new ones to replace them.
Batman's Alfred
Batman has quite a famous butler in the personae of one Mr. Alfred Pennyworth. With apologies to Mr. Wodehouse, I'd suggest that Alfred is the most famous butler in all of western entertainment as we've seen more of Mr. Pennyworth than any other butler in the last 70 years.
Alfred first appeared in the comic books in 1943, and most recently famed actor Michael Caine took the role for the Christopher Nolan "Dark Knight" series of Batman movies. Caine is very much with us, granted. We also hear that Jeremy Irons will be taking the role of Alfred in next year's Superman sequel, "Batman vs. Superman"–he's also alive and kicking, naturally.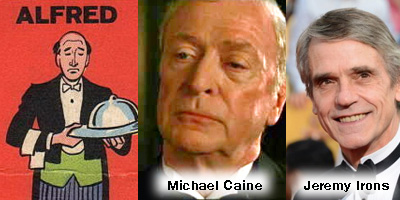 The two mentioned above aside, Alfred has also been personified on TV and in film by several other actors all of whom are dead. In the late 1960s Alan Napier took the role of Bruce Wayne/Batman's trusted servant. Napier passed in 1988. Later, when the Batman movies started making headway in the series begun by director Tim Burton, Michael Gough played the famous manservant. Gough died in 2011. Ian Abercrombie also played Alfred for the one-season-long series "Birds of Prey." He died in 2012. And at least two others who played Alfred in the 1940s era movie serials are also dead.
Read more
January 19, 2014 | Filed Under 1st Amendment, Anti-Americanism, California, Congress, Conservatives, Constitution, Democrats/Leftists, Elections, Entertainment, Ethics, GOP, Government, Government Corruption, Hollywood, Liberals, Movies, Progressives, Republicans, Rights, Theater, TV, Warner Todd Huston | Comments Off on
---
Tolerant Hollywood Fires Actress Who Supported Conservative Candidate

-By Warner Todd Huston
Remember, liberals–especially effusive Hollywood folk–are smarter, more loving, more grown up that you knuckle dragging conservatives, and they care more about people, too. And if you don't agree… they'll fire you with prejudice. Because: tolerance. That is what happened to one actress in Hollywood that dared support a conservative candidate.
Longtime denizen of Hollywood, actress Maria Conchita Alonso, was fired from an acting job in California because she dared to appear in an ad for Republican candidate for governor Tim Donnelly.
Donnelly, a current California assemblyman, is now running for governor to replace the extremely left-wing Governor Jerry "Moonbeam" Brown, the octogenarian liberal who is driving some of the final nails into California's coffin.
Read more
January 4, 2014 | Filed Under Anti-Americanism, Crime, Democrats/Leftists, Entertainment, Hollywood, Liberals, Los Angeles, Movies, Progressives, TV, Warner Todd Huston | Comments Off on
---
Actress Rose McGowan Rails on Twitter About Knockout Game Attack She Witnessed

-By Warner Todd Huston
Actress Rose McGowan is claiming to have witnessed a crime. But not just any crime. She is claiming to have witnessed the "knockout game" in an attack on a 65-year-old victim right there on the streets of Los Angeles.
The actress chronicled the attack on her Twitter feed on January
McGowan claimed that the attacker came cruising up on a skateboard and was wearing a mask as he smashed the poor elderly man in the side of the head.
McGowan said she tried to chase the attacker down but was unable to catch him. But she did write about what she witnessed on Twitter:
Read more
Next Page »
Social Networking
Help the Soldiers!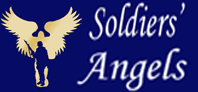 American Genius
Our Founding Ideas
---
"Governments are instituted among men,deriving their just powers from the consent of the governed." Declaration of Independence July 4, 1776
---
Recently Written
Featured Sites



What THEY Say:
Foreign News In English
Illini Alliance
Blogroll
Political Parties

Contact Us
Email Publius' Forum
Archives
Links
Other Blogs
MilBlogs
Religion

Gun Rights
Education
Radio Hosts