April 13, 2013 | Filed Under Anti-Americanism, Books, Comic Books, Democrats/Leftists, Entertainment, Ethics, Gay Marriage, Gays, Liberals, Magazines, Progressives, Warner Todd Huston | No Comments
-By Warner Todd Huston
DC Comics' Batgirl number 19 has a little bit more in store for its readers than just crime fighting. This month readers also get a bit of controversy with their womp-slam-bang as a character introduced in 2011 comes out as both transgender and bi-sexual.
After DC rebooted its franchise in 2011 in an attempt to reconcile its decades of loose character arcs and confusing back histories, Batgirl's alter ego (Barbara Gordon) moved out of her father's home (Batman's Commissioner James Gordon) and moved in with a roommate named Alysia Yeoh.
Yeoh was presented as an Occupy Wall Street-styled female activist, bartender, and fine artist. She was of Singaporean descent and sported an undisclosed secret. This month's issue reveals that secret. In a face-to-face discussion, Barbara Gordon and her roommate have a serious chat in which roommate Yeoh reveals that she is really a he and bi-sexual as well.
So, Batgirl number 19 marks the debut as the very first "real-world" transgendered character in all of mainstream comics. By "Real-world" that means a character that is merely transgendered in the "real-world" sense, not changed via some sort of superhero-styled transformation.
Over the last few years, the LGBTQ community has been favored with a plethora of gay characters in mainstream comics, of course. There are also a whole raft of gay and transgendered characters in comics from smaller, independent comics publishers as well as adult-oriented titles. But this marks as the first transgendered character to come to mainstream, superhero comics.
Read more
March 5, 2013 | Filed Under Banks, Bloomberg, Budget, Business, Democrats/Leftists, Economy/Finances, Ethics, Hispanics, Journalism, Liberals, Magazines, Media, Media Bias, New York City, Progressives, Race, Taxes, Warner Todd Huston | No Comments
-By Warner Todd Huston
New York Mayor Michael Bloomberg's media group has apologized for its February 21 cover of Bloomberg Businessweek over complaints that it used racist imagery to illustrate the feature story on the housing market.
With a title of "The Great American Housing Rebound: Flips. No-look bids. 300 percent returns. What could possibly go wrong?," the cover illustration featured Latino and African American American caricatures awash in a sea of government money.
The image was criticized as racist by several organizations and media outlets.
Ryan Chittum of the Columbia Journalism Review praised Bloomberg Businessweek for being "edgier than its predecessor," but went on to say that the February cover was over the line.
"The cover stands out for its cast of black and Hispanic caricatures with exaggerated features reminiscent of early 20th century race cartoons," Chittum wrote. "Also, because there are only people of color in it, grabbing greedily for cash. It's hard to imagine how this one made it through the editorial process."
Read more
February 16, 2013 | Filed Under Democrats/Leftists, Entertainment, Ethics, Journalism, Liberals, Magazines, Media, Media Bias, Progressives, Race, Sports, Warner Todd Huston | Comments Off
-By Warner Todd Huston
Everything is racist these days. Even the Sports Illustrated swimsuit issue, apparently. At least that is the latest tempest in a teapot being stirred by our busy race merchants.
The website Jezebel is the latest to stir the pot claiming that because SI used locations on all seven continents and featured people in native garb as a back drop for its swimsuit models, why the magazine must be racist.
The photos shot in Spain featured matadors. In China the model was photographed surrounded by young girls in traditional Chinese garb. In another shot in China an older man in a bamboo cooley hat made ready to pole-push a homemade raft as the model sat alluringly by. In Namibia a white model was shown next to a black man in traditional garb.
Was it highlighting beauty and celebrating diversity? Or was it just stereotyping? Whatever its intent, with its "diverse" photos, SI can't seem to win.
Read more
February 2, 2013 | Filed Under Barack Obama, Cable, Democrats/Leftists, Government, Corruption, Health, Journalism, Liberals, Magazines, Media, Media Bias, Obamacare, President, Progressives, TV, Warner Todd Huston | Comments Off
-By Warner Todd Huston
The Old Media is getting a little help from team Obama on how to report about Obamacare the "correct" way. To achieve that goal, Obama operatives are setting up propaganda symposiums for journalists and giving large cash donations to journalism associations to help spread Obama's word.
This Obamacare propaganda campaign seriously blurs the line between government and "journalism" and seems to be a blatant attempt by team Obama to write the media's Obamacare stories for them.
Rusty Weiss recently discussed a series of large donations made to the Society of American Business Editors and Writers (SABEW) the latest of which was donated expressly for the purpose of relaying the left-wing agenda on Obamacare.
The donation, a $15,000 grant, was made by the Commonwealth Fund, a group now headed by former Obama operative David Blumenthal who served as the national coordinator for Obama's Health Information Technology effort.
Read more
January 27, 2013 | Filed Under Art, Books, Comic Books, Democrats/Leftists, Ethics, Gays, Liberals, Magazines, Progressives, Warner Todd Huston | Comments Off
-By Warner Todd Huston
In yet another example of the homosexualization of our comic books, an upcoming issue of the Judge Dredd was recently rumored to feature the titular character coming out of the closet as a gay character.
The comic portrays a dystopian future where the earth is made up of Mega cities and wastelands, where life is cheap and violence ubiquitous, and "judges" roam the many highways on motorcycles charged with dispensing "justice" on the spot, no courts necessary. Judge Dredd is the main character and is portrayed as an emotionless, incorruptible policeman/judge that is little else but a killing machine.
You might recall the 1995 movie based on the comic where Sylvester Stallone uttered one of his famous movie lines: "I am the law."
Earlier this month a few panels of the next issue were leaked showing the Judge kissing a Mohawk-wearing thug in a gay bar. The panels sparked quite a lot of response from fans, much of it negative.
Read more
December 29, 2012 | Filed Under Comic Books, Entertainment, Magazines, Warner Todd Huston | Comments Off
-By Warner Todd Huston

Peter Parker, Spiderman's "normal guy" alter ego, has been killed in the 700th issue of Marvel Comic's The Amazing Spiderman and reactions to the plot twist are decidedly mixed.
In an interesting turn, the mind of long-time Spidey foe Doctor Octopus, a metal tentacled killer, somehow inhabited Spidey's body but experienced an epiphany turning him into a good guy that will try to carry on Spiderman's heroic legacy. In the meantime, the mind of Peter Parker dies after being transferred into the failing body of Doc Ock.
Writer Dan Slott is excited about the new direction.
Read more
October 22, 2012 | Filed Under Barack Obama, Democrats/Leftists, Elections, Ethics, Government, Government, Corruption, Journalism, Liberals, Magazines, Media, Media Bias, Michelle Obama, Mitt Romney, President, Progressives, Republicans, Warner Todd Huston | Comments Off
-By Warner Todd Huston

Us Magazine had a little tidbit of gossip to blather about when it discovered who made Ann Romney's and Michelle Obama's hot pink dresses that each wore to the recent presidential debate. In its headline Us blares that Ann Romney's dress cost "$1,690." But Michelle Obama's ensemble was priced at $3,290 despite the silence of the headline.
Us gives the world the following headline: "Ann Romney Wears $1,690 Oscar de la Renta Dress to Presidential Debate."
In the body of the piece Us reports this description of Ann Romney's couture.
Romney, 63, selected a short-sleeved crimped cotton silk dress by Oscar de la Renta. The Spring 2013 design is not yet available in stores, but retails for $1,690.
I expect we are supposed to find it shocking, downright shocking, that a millionaire could afford to fork out nearly $1,700 for a frock.
And yet, "public servant" Michelle Obama's outfit was almost twice as costly as Romney's.
Read more
August 20, 2012 | Filed Under Bill Clinton, Democrats/Leftists, Hillary Clinton, Journalism, Liberals, Magazines, Media, Media Bias, Warner Todd Huston | Comments Off
-By Warner Todd Huston
So, not only was Bill Clinton officially the first black president, now he can add another great plaudit to his resume. According to Vogue magazine's contributing editor Jonathan van Meter, Bill, along with wifey Hillary, might just be the "world's greatest parents" because of how they raised daughter Chelsea. So they have that going for them, which is nice.
This slobbering sycophancy all came tumbling out during an interview with van Meter conducted by CNN's Ashleigh Banfield aired on CNN on the morning of August 15.
As the subject turned to Clinton progeny Chelsea, van Meter really poured out the syrup.
I think one of the things the Clintons will go down in history for, it may very well being the world's greatest parents. I mean, they did such an incredible job of protecting her from the likes of us, basically, and it's an amazing thing that she's decided to step out finally and do this.
Well, since he lost out for world's greatest husband due to that whole serial adultery thing, I guess being the world's greatest parent is a good runner up, isn't it?
Read more
July 30, 2012 | Filed Under Barack Obama, Democrats/Leftists, Ethics, Journalism, Liberals, Magazines, Media, Media Bias, Mitt Romney, President, Race, Warner Todd Huston | 1 Comment
-By Warner Todd Huston
The Christian Science Monitor apparently thought it was doing the country a public service by laying out rules by which to judge whether or not a Mitt Romney ad is "racist," but in its five questions to ask yourself about Mitt Romney's ads, the magazine essentially laid out criteria that makes any ad Romney has done or even could do into a racist attack on Barack Obama.
In fact, the C.S. Monitor begins with the premise that racism must naturally be a prime Romney tactic against Obama. The campaign will be racist, the authors in the Monitor say. "It's not a matter of whether racism will appear in campaign messaging, but when," they write.
What the authors then do is indulge that famous left-wing practice of saying that everything whites do — this time in politics — is either outright racism, purposeful yet veiled racism, or subconscious racism. In other words, everything is racism no matter what.
For the Monitor, professors Charlton McIlwain and Stephen M. Caliendo also insist that blacks are never racist in their campaign efforts, another lefty trope popular in the world of academia.
Read more
September 9, 2011 | Filed Under Barack Obama, Britain, Democrats/Leftists, Education, Entertainment, Government, Government, Corruption, Hollywood, Liberals, Magazines, Movies, President, Warner Todd Huston | Comments Off
-By Warner Todd Huston
It is always amusing to hear actors and actresses venture into the unfamiliar territory of politics when interviewers are cruel enough to broach such issues. Sadly, actress Mila Kunis is no exception to that Hollyweird tendency toward guffaw inducing political bloviating. Naturally and in keeping with most of the rest of the industry, in a new interview she's disgorging that prosaic, ill-conceived, left-wing trope that she heard somewhere or another that serves as the basis of her "opinion."
Of course she's all a gush over The One. "I love Barack Obama, I voted for him and I will forever be proud of my vote," she is reported as saying to Britain's Stylist magazine.
Kunis, it appears, considers herself highly informed about politics and most especially on how wonderfully she thinks Obama is doing in office. Conversely, she seems blissfully unaware of the zero job growth we just experienced not to mention the highest unemployment this country has experienced since The Great Depression. She seems also completely ignorant of the trillions of dollars of debt that Obama has piled up.
Still, she is sure that the compromises that she thinks Obama made in recent economic policies are going to hurt us.
Read more
June 3, 2011 | Filed Under Abraham Lincoln, Anti-Americanism, Anti-Semitism, Civil Rights Act, Civil War, Democrats/Leftists, Education, Entertainment, Germany, History, Journalism, Liberals, Magazines, Media, Media Bias, Slavery, Warner Todd Huston, WWII | Comments Off
-By Warner Todd Huston
The Atlantic's Yoni Appelbaum has a troubled little mind. He seems to be an excitable sort, too. I say this because during this 150th anniversary of the American Civil War he strangely sees evil Confederate, German, Nazi, racists at Civil War events. He might want to see a therapist about this. Either that or he's just another left-wing writer that is striving so hard to find something, anything, to write about that he's put aside common sense and instead decided to illicitly impute any manner of absurd motivations to Germany's Civil War reenactors. You know, because he wants to be considered the thoughtful type, because this sort of tripe is what passes for intellectualism in journalism.
Appelbaum's article on Germans that reenact the American Civil War is entirely absurd, of course. He imputes all sorts of motives, dark and evil, to a mere hobby. He sees shadows of low and dangerous undercurrents to this pastime and desperately tries to tie a plethora of evils into the harmless fun of dressing up as a soldier from some 150 years ago.
Appelbaum finds that many Germans reenact the American Civil War in Germany as Confederate soldiers and this troubles him. He notes that Germans that reenact the American Civil War as Confederates are play-acting contrary to their own pre-WWII cultural history because few Germans fought for the South in the conflict. In this he is correct. But after getting one thing right, Appelbaum launches off into paroxysms of agonized fantasy. One gets the feeling he is not writing to explore truths but is writing to get the knowing and concerned nods of other wacky leftists like himself.
Read more
April 30, 2011 | Filed Under Anti-Americanism, Barack Obama, Books, Democrats/Leftists, Entertainment, Hollywood, Islam, Islamofascism, Journalism, Liberals, Magazines, Media, PCism, Society/Culture, War on Terror, Warner Todd Huston, Western Civilization | Comments Off
-By Warner Todd Huston
Superman has just flipped the United States of America a super powered middle finger. In an upcoming issue of Action Comics, DC Comics is to have Superman appear before the United Nations to renounce his American citizenship.
"Truth, justice, and the American way is not enough anymore," Superman tells us. Screw you, America.
In a convoluted storyline, Superman is to decide that being a representative of the United States of America is just too gauche for an upstanding citizen of the world like Supes. It's too restricting, apparently, to represent the freest nation on earth, the nation that gave birth to the modern world.
So, America, Superman just isn't that into you any more.
Read more
February 14, 2011 | Filed Under Conservatives, Democrats/Leftists, Egypt, Foreign Countries, GOP, Government, Liberals, Magazines, Republicans, Sarah Palin, Time Magazine, TV, Warner Todd Huston | 1 Comment
-By Warner Todd Huston

The media is so sure that only the worst about Palin could possibly be true that false stories, out right lies, and even comedy bits are constantly presented as actual news. Time Magazine is the latest to fall into that trap by reporting a satirical Internet posting about Sarah Palin as hard news. It all just goes to prove that Sarah Palin lives in the heads of the Old Media and it must be awfully cramped up there.
Last week on Time Mag's Celebrity Newsfeed, Nick Carbone reported satire as fact only to make a "correction" days later. Carbone had fallen for a "tongue-in-cheek" Internet posting that joked that in an interview with Fox News personality Sean Hannity Palin said she wanted to deport Christina Aguilera for screwing up the National Anthem at the opening of the Superbowl.
Read more
January 25, 2011 | Filed Under Anti-Americanism, Entertainment, Hollywood, Liberals, Magazines, Media, Media Bias, Patriotism, Warner Todd Huston | Comments Off
-By Warner Todd Huston
The venerable Marvel comic book character Captain America has been, well, "Captain America" since 1941. But as of the 2011 release of the new movie "Captain America: The First Avenger," he won't be Captain American anymore. At least as far as the film's title overseas goes, anyway.
Apparently, Hollywood thinks a character called "Captain America" is too gauche for foreigners to handle. And so he's to go nameless in such places as Russia, Ukraine, and South Korea. Once again, Hollywood shows that it is ashamed of America, it's traditions, and culture. Thanks alot, Hollywood.
This film already caused raised eyebrows for patriots when the film's director said last year that his Captain America wouldn't be that into America.
Read more
December 31, 2010 | Filed Under Books, Cable, Entertainment, Hollywood, Liberals, Magazines, Movies, Music, PCism, Society/Culture, TV, Warner Todd Huston, Western Civilization | 2 Comments
-By Warner Todd Huston
For the entertainment industry's practitioners of political correctness, 2010 was another banner year. Even as conservatives have made deserved headway in La La Land and other areas of the industry, there still aren't enough conservatives to bring much needed patriotism, logic, and common sense to the scene. Sadly, the industry is still filled with those slavishly dedicated to anti-American tropes, left-wing blather, and self-hatred. From comic books, to music, to radio, TV and movies, PCism still runs rampant.
Without further ado, here are just a few examples of PCism from 2010 in music, TV, movies, and publishing. Certainly there are many more and these are not necessarily a "top ten," but these examples do serve to show that PCism is not dead despite the Tea Party uprising, the growth of the conservative new media, and the resulting Republican tsunami from the midterm elections.
(In no particular order…)
Movies and Actors
Who could forget the film Machette, starring Danny Trejo and directed by Robert Rodriguez? This one was a sort of pastiche of 1970s exploitation movies with a Mexican twist. The film was replete with White sherifs ruthlessly murdering pregnant Mexican immigrants, American businessmen working to keep Mexicans down, overpowering racism against Mexicans by white Americans and it all seemed intended to inflame militant Mexican nationalism and to goad illegal immigrants in America to put all the blame on white America. The creators claimed it was supposed to be just good, over-the-top fun but in the climate of racial tensions in America today it was as funny as a militant Mexican flavored attempt to start a race war.
Read more
December 23, 2010 | Filed Under Anti-Americanism, Books, Democrats/Leftists, Entertainment, France, Government, History, Islam, Islamofascism, Liberals, Magazines, PCism, Religion, Society/Culture, Terrorism, War on Terror, Warner Todd Huston, Western Civilization | 10 Comments
-By Warner Todd Huston
Reality isn't always very fun, granted. Because of that many people turn to comic books for a little escapism. But there's escapism and PC indoctrination. Sadly, it appears that DC Comic's Batman is angling for the latter and not the former. You see, Batman has decided to hire a Muslim to "save France."
First the reality. The country of France is having serious domestic problems between its immigrant Muslim community and those natural-born, European Frenchmen. Immigrants have been rampaging across the country for several years now. Clashes between police and large groups of rioting Muslim youth have wrecked havoc on the Gallic nation. It is woefully common for hundreds of cars to be lit afire in these riots, dozens of arrests to be made, and violence is all too common. It has the country split and frightened.
It has gotten so bad in France that in some parts of its cities, those parts controlled by marauding gangs of Muslim youths, whites never enter for fear of their lives. Not only that but not even police dare enter these areas. This dangerous situation does not seem anywhere near being solved. In fact, it's just getting worse.
Now for the fantasy: enter The Batman.
DC Comics recently launched a series called "Batman Incorporated." Essentially, Bruce Wayne (well-known as Batman's alter ego to comics fans) is cruising the world setting up a "Batman" for major cities across the globe. These Batman figures, though, will not be vigilantes. They will be sanctioned by whatever local police force is in charge of the area in which the new Batman is operating. In the case of Detective Comics number 12 (Part one) and Batman Annual number 28 (Part two), Bruce Wayne has come to Paris, France to find a "French savior."
The story reveals to us a cult-like group that is assassinating France's fringe political figures. The cult's goal is to cause unrest and riots to be led by the murdered political figure's followers. This group hypnotizes its members to kill and then to commit suicide so that the cult cannot be discovered.
Read more
August 3, 2010 | Filed Under Budget, Democrats/Leftists, Economy/Finances, Journalism, Liberals, Magazines, Media, Media Bias, Warner Todd Huston | 1 Comment
-By Warner Todd Huston
Sidney Harman, the 91-year-old retired business executive and husband of California Rep. Democrat Jane Harman, purchased the flailing news magazine Newsweek yesterday. The price tag rang in at an astonishing $1.
Granted one dollar doesn't buy what it used to, but that is quite a price for a whole business operation, isn't it?
Still, I don't blame Mr. Harman for not wanting to put real money toward buying a magazine that has been losing millions on a yearly basis. In fact, $1 might be an exorbitant cost as things stand right now.
Read more
July 26, 2010 | Filed Under Ann "Babe" Huggett, Books, Crime, Democrats/Leftists, DOJ, Entertainment, Eric Holder, Government, Government, Corruption, Liberals, Magazines, Movies, President | Comments Off
-By Ann "Babe" Huggett
In the 2006 movie, Superman Returns, viewers were jarred out of their childhood memories when actor Frank Langella, as Daily Planet editor, Perry White, mangled Superman's comfortingly familiar patriotism of "Truth, justice and the America Way" to "Truth, justice…and all that other stuff." When confronted about this near-sacrilegious change in dialogue, screen writers Mike Doughtery and Dan Harris and Director Bryan Singer smugly blew off the outrage using the justification that Superman was an alien without papers, here to save the world, not just America and that the 1945 version of the "American Way" was irrelevant in a new century.
To them, Superman was a world citizen and transnationalist, here to make them a movie profit in Abu Dhabi as well as Peoria, IL.
Read more
July 22, 2010 | Filed Under Anti-Americanism, Barack Obama, Democrats/Leftists, Government, Journalism, Liberals, Magazines, Media, Media Bias, Warner Todd Huston | 2 Comments
-By Warner Todd Huston
Second place looms large and it is quite an honorable — or maybe onerous — award on our top ten most left-biased working American journalists list. Amusingly our number two guy even graduated from a school that foretold his future work. From the bowels of New York's exclusive Hackley School comes our number two most left-biased journo, Time Magazine's Joe Klein.
Klein is another one of those far left writers that imagines himself to be unconventional in his politics when the truth is he is a left-winger all the way down the line without a scoshe of non-conventional thinking.
For instance, in his book ,The Natural, of his politics Klein wrote, "… the conventions of journalism prevent me from fitting too neatly into one political niche (although as a columnist for the New Yorker and Newsweek my predilections are obvious)." Far from not "fitting too neatly" into the left's "niche" that niche fits him like a glove. For the better part of thirty years, Klein has been revealing his ill-fitting niche to the reading public and we couldn't be more grateful for his niche-like, nichieness.
Read more
July 22, 2010 | Filed Under Anti-Americanism, Books, Children, Entertainment, Hollywood, Liberals, Magazines, Media, Media Bias, Movies, Patriotism, Warner Todd Huston | 3 Comments
-By Warner Todd Huston
A few months ago I wrote an expose on Marvel's Captain America comics number 602 in which the writers and artists of the book portrayed Captain America saying that Tea Party groups in America are racist and dangerous. It looks like the makers of next year's Captain America movie in Hollywood have taken that Cappy-against-America theme for its new movie, too, because according to the film's director this film will feature a Captain America that is "not a flag-waver."
Comics fans have been eagerly awaiting the expansion of Marvel's comics-based films with the ultimate fan dream of having a movie based on "The Avengers" comics — a series that teams Captain America, Iron Man, The Hulk, Thor, and several other heroes into a single fighting force. To get to that ultimate comic movie extravaganza, filmmakers are working up to it by introducing characters in stand-alone movies first. Iron Man was the first step toward that goal, with Thor and Captain America coming next.
Read more
February 17, 2010 | Filed Under Book Reviews, Books, Entertainment, Magazines, Society/Culture, Warner Todd Huston | 2 Comments
-By Warner Todd Huston
I know you readers have tired of this comic book controversy, but a youngster wrote me another one of those "open letters" on CBR and he was much less unhinged than most of the folks over there. So, I'll just post this reply to him here and move on. I promise that this will be the last word on this business… well, probably.
Bill Reed wrote his "A Really Open Letter to Mr. Warner Todd Huston" and this is my reply…
Mr. Reed,
Thanks for your letter and thanks for being the only one from the CBR site that even attempted to be even tempered and free of vitriol (unlike Carla Hoffman and all her sycophantic commenters). Unfortunately you make an awful lot of assumptions in your piece that shows a lack of greater perspective and this is a failure that most of your CBR folks are making. All this adds to your feelings about my "lack of courtesy, misconceptions about the comic book medium, and considerable errors of judgment." In truth it is you and your CBR folks that are mired in these errors.
You begin by saying that you don't want to "gang up on me." I beg to disagree. If you didn't you wouldn't have bothered to write in the first place. In fact, one of the things I am amused at from your CBR fans is the constant refrain that they all don't care what I have to say. "Who cares what Huston has to say," is the oft heard refrain from you folks on CBR. Who cares? I submit that YOU guys care because of the many posts about me, the constant pot stirring, and the rehash seen here. If you guys truly didn't care you'd have ignored the whole thing.
Read more
February 12, 2010 | Filed Under Book Reviews, Books, Liberals, Magazines, Media, Media Bias, Taxes, Tea Party, Warner Todd Huston | 4 Comments
-By Warner Todd Huston
Well, looks like this Captain America business is still rolling ever onward. I have been quite amazed at the wide reach this article of mine has found. When I hit the enter key to post my analysis of Captain America #602 I never imagined that I'd be on The Keith Oblermann show (even though few saw it as he only has about 20 viewers!), in the New York Times, the Washington Times, and a million webpages across this great land.
My piece was picked up by the whole of the U.S. Old Media and has forced Marvel Comics to apologize to the Tea Party movement and promise to delete the offending references in later editions.
Well, today's development. Apparently Carla Hoffman, known in comics circles as a reviewer and commentator on the comics scene, has penned an "open letter" to me hosted on The Comic Book Resources website.
Little Miss Hoffman tried for a hip snarkiness in her open letter to me but her efforts led to failure because she violated the main journalist's rule: at least TRY to contact your subject. She made the fatal assumption that I had no connection to comics, that I'd never read a single book in my life (perhaps excluding a child's fascination with them).
Read more
February 10, 2010 | Filed Under Anti-Americanism, Business, Environment, Freedom, Global Warming, Magazines, Media, Media Bias, Warner Todd Huston | 1 Comment
-By Warner Todd Huston
When you are asked what is the "worst car of all time," what first runs through your head? The Le Car, the Corvair, maybe the Edsel? Cars that had horrible sales records, bad safety or engineering records or were just all around failures? Aren't these the sort of cars that first runs through your head? Doesn't worst equal failure or unsafe?
Well apparently a common, sensible thought like that doesn't run through the heads of the folks at Time Magazine when arranging the list of the "50 Worst Cars of All Time." Time has its own special criteria to determine what a "worst" car is and it isn't just sales or safety records like one would expect.
Oh, Time did have the Edsel, the Corvair, and the AMC Pacer on its list. Certainly failed vehicles, for sure. Time even had an amusing vehicle invention from 1899 where a fake horses head was attached to the front of an auto so as not to scare the other horses on the road. Fail, big time.
But there was one aspect that Time included in its criteria for determining what was a "worst car" that wouldn't occur to a sensible person. Oddly, it seems that modern, leftist politics was one of Time's rules of thumb. That's right, Time decided that its own leftist politics was a proper reason to proclaim that a car belongs in the "worst" category.
Read more
Social Networking
Help the Soldiers!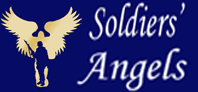 American Genius
Our Founding Ideas
---
"Governments are instituted among men,deriving their just powers from the consent of the governed." Declaration of Independence July 4, 1776
---
Recently Written
Featured Sites



What THEY Say:
Foreign News In English
Illini Alliance
Blogroll
Political Parties

Contact Us
Email Publius' Forum
Archives
Links
Other Blogs
MilBlogs
Religion

Gun Rights
Education
Radio Hosts