August 14, 2015 | Filed Under Entertainment, Hollywood, Movies, Music, Theater, Video, Warner Todd Huston | Comments Off on
---
Review: Guy Ritchie's Man From U.N.C.L.E.

Review: Guy Ritchie's Man From U.N.C.L.E.
-By Warner Todd Huston
The classic 1960s TV show that barely escaped being canceled after its first season yet rose to a level of popularity that rivaled that of The Beatles is finally getting a big screen reimagining and many fans hope it will be successful enough to spawn sequels and a new series of movies. So, how does Guy Ritchie's new "The Man From U.N.C.L.E." measure up?
The History
Before we get to the film, many younger viewers will be wholly unfamiliar with the source material. The original "Man From U.N.C.L.E." TV show, staring Robert Vaughn, David McCallum, and Leo G. Carroll, debuted during the 1964 TV season and almost disappeared in a single season were it not for a spectacular PR effort. Not only was that first season in boring black and white, but it barely made a dent in the ratings meaning the show wasn't even close to a hit during its first run episodes. But due to some brilliant rear guard public relations, during the show's Summer reruns U.N.C.L.E. grew into a huge hit becoming one of the world's first appointment television shows with a world-wide fan base that for a short time rivaled that of The Beatles.
The show that pretty much programmed every spy show since its debut featured a suave, super cool American spy with the unforgettable name of Napoleon Solo (played by veteran actor Robert Vaughn). The imperturbable Solo used his brains as much as he used his brawn to solve his spy assignments. In fact, his brawn was often not much to write home about as he was knocked to the ground and tied up by the bad guys as often as he bested them in fisticuffs.
His partner, Russian super spy Illya Nickovitch Kuryakin (David McCallum, a bit of a newcomer to American audiences) was an interesting, enigmatic, sarcastic man of action who offered as much sex appeal for the ladies as he revealed embarrassment over that very appeal. Many NBC executives initially thought that the character, with his mop of blond hair and youth appeal, was a bad idea. They thought that this Russian hippy should have been gotten rid of. Some even worried that viewers would think he was gay and we can't have gays on TV in 1964! In fact, the Illya character was initially only cast as a semi-regular character but once fans saw the chemistry between Napoleon and his pal Illya, they couldn't get enough and Illya's role was bumped up to co-star. Illya's past was a bit cryptic and he was certainly never called a Soviet. The closest viewers got to learning about Illya's personal past was when we learned that he went to the University of Georgia… not the one in the southern state but the Russian one!
Acting as the guiding hand over this pair of super agents was their boss, Alexander Waverly, leader of U.N.C.L.E. Waverly was played by veteran actor Leo G. Carroll who brought a grandfatherly, legitimizing presence to the series.
And what of this U.N.C.L.E.? Well it was an acronym that stood for the United Network Command for Law and Enforcement, an international organization funded by all the world's nations and its chief duty was to protect the world from the big bad organization named THRUSH. The bad guys were never fully identified in the series (though the novelizations labeled them the "Technological Hierarchy for the Removal of Undesirables and the Subjugation of Humanity") but they were an organization with resources that rivaled that of U.N.C.L.E.'s and were its polar opposite on the evil scale. Worse than the Nazis, worse than world-wide communism, THRUSH wanted no less than to rule the world.
Read more
January 19, 2014 | Filed Under 1st Amendment, Anti-Americanism, California, Congress, Conservatives, Constitution, Democrats/Leftists, Elections, Entertainment, Ethics, GOP, Government, Government Corruption, Hollywood, Liberals, Movies, Progressives, Republicans, Rights, Theater, TV, Warner Todd Huston | Comments Off on
---
Tolerant Hollywood Fires Actress Who Supported Conservative Candidate

-By Warner Todd Huston
Remember, liberals–especially effusive Hollywood folk–are smarter, more loving, more grown up that you knuckle dragging conservatives, and they care more about people, too. And if you don't agree… they'll fire you with prejudice. Because: tolerance. That is what happened to one actress in Hollywood that dared support a conservative candidate.
Longtime denizen of Hollywood, actress Maria Conchita Alonso, was fired from an acting job in California because she dared to appear in an ad for Republican candidate for governor Tim Donnelly.
Donnelly, a current California assemblyman, is now running for governor to replace the extremely left-wing Governor Jerry "Moonbeam" Brown, the octogenarian liberal who is driving some of the final nails into California's coffin.
Read more
December 30, 2010 | Filed Under Business, Capitalism, Economy/Finances, Entertainment, Free Trade, Jobs, Theater, Unions, Warner Todd Huston | Comments Off on
---
Stagehands Extort Hundreds of Thousands From Theater Goers

-By Warner Todd Huston
If there never was a story that explains how unions are really little else but a criminal extortion racket, the story by James Ahearn in the New Jersey Began Record helps explain it for us. Ahearn's piece headlined "For Backstage Labor, Rich Rewards," informs us that some stagehands in New York theater make upwards to $422,000 a year in salary — and that doesn't include benefits.
These positions are not as highly skilled as brain surgeons, to be sure, yet these guys make hundreds of thousands a year to move chairs, rearrange scenery, raise curtains, and what have you. Why the absurdly outsized pay scale? Threats of strikes shutting down Broadway and its multi-million dollar industry is why.
Ahearn reveals that one mere stagehand makes $422,599 a year, plus $107,445 in benefits and deferred compensation, another makes $290,000, and two carpenters and two electricians made about $400,000 a year with benefits to work the theaters of New York.
Read more
Social Networking
Help the Soldiers!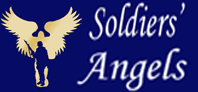 American Genius
Our Founding Ideas
---
"Governments are instituted among men,deriving their just powers from the consent of the governed." Declaration of Independence July 4, 1776
---
Recently Written
Featured Sites



What THEY Say:
Foreign News In English
Illini Alliance
Blogroll
Political Parties

Contact Us
Email Publius' Forum
Archives
Links
Other Blogs
MilBlogs
Religion

Gun Rights
Education
Radio Hosts