December 5, 2013 | Filed Under Anti-Americanism, Children, Congress, Democrats/Leftists, Ethics, Family, Government Corruption, Liberals, Nancy Pelosi, Politico, Progressives, Warner Todd Huston | No Comments
-By Warner Todd Huston
Former Democrat Speaker of the House Nancy Pelosi thinks that women who are mothers "have no life." At least that is what she said during a Politico event in Washington this week.
Cortney O'Brien reports at Towhall that Pelosi appeared at the event with her daughter to talk about how she left behind her life as a mother and wife when she ran for Congress.
Apparently, Pelosi's daughter, Alexandra, told her mother to "get a life" when she announced she was thinking of running for Congress back in 1992.
Read more
December 4, 2013 | Filed Under Anti-Americanism, Business, Capitalism, Children, Democrats/Leftists, Economy/Finances, Ethics, Family, Government Corruption, Liberals, Oregon, Progressives, Society/Culture, Warner Todd Huston, Western Civilization | No Comments
-By Warner Todd Huston
The stupidity of the age in which we live in America today is seen once again in the case of an 11-year-old girl in Oregon who has been told by authorities that she isn't allowed to sell mistletoe to raise money to pay for her dental treatments. However, they have told her, she is allowed to beg on the streets to raise the money.
So, we are telling kids not to try and work for their money, telling kids they aren't allowed to start a small business or start a sales campaign to raise money for something they need, but we are telling them that they can loaf on a street corner and beg passersby for money?
Read more
December 2, 2013 | Filed Under Canada, Children, Democrats/Leftists, Ethics, Family, Government Corruption, Liberals, Progressives, Warner Todd Huston | No Comments
-By Warner Todd Huston
Comedian Gavin McInnes has gotten himself in a bit of hot water with the tight undies crowd who are braying for Children and Family Services to take the man's children away for his hilarious roughhousing video titled "How to Fight a Baby."
In the funny video McInnis, the co-founder of Vice magazine, shows how to "kick a baby's ass" and begins his video telling views that "fighting a baby" is "easy," but goes on to say that he knows that many out there are scared and don't know what to do.

Gavin McInnes prepares to show us how to "fight a baby" with his little son as guinea pig.
"Oh my God, they're demanding, I don't know what to do. I'm so scared, I don't know how to handle it," He deadpans.

The "body slam."
McInnes then proceeds to throw his several months old son around a bed as if emulating wrestling moves. Performing a "power slam," a "sleeper hold," and ending up with the baby hitting back in a hilarious and precious example of father-son roughhousing.
Read more
November 14, 2013 | Filed Under Cable, Children, Democrats/Leftists, Education, Entertainment, Entitlements, Ethics, Family, Government Corruption, Jobs, Liberals, Media Bias, Money, Progressives, TV, Warner Todd Huston, Welfare | No Comments
-By Warner Todd Huston
Nickelodeon caused some stir over the last few months over a new episode of its popular cartoon Spongebob Squarepants where the titular sponge gets fired from his long-time fry cook job. Libs were unhappy at how negatively the show portrayed the welfare state. But when it aired, the episode aired on November 12 and it was a big ratings hit for the kid's network.
The controversy arose over the fact that the popular kid's character disparaged the welfare state during the episode causing left-wingers a bit of heartburn.
During the episode, Spongebob is fired from his job and is encouraged by his dimwitted pal Patrick to stay unemployed and mooch off his neighbors. But Spongebob is not at all happy to stay a drag on society and wants a new job so he spends much of the episode trying to find one.
Ultimately, the Bobster is given his old job back because his boss realizes that his work is exemplar and he needs Bob back at the grill to keep his customers happy. but during the show Spongie complains about his friend's bad behavior and seeks to stay gainfully employed, something that the liberals were very unhappy with.
Read more
August 18, 2013 | Filed Under Adam Andrzejewski, Conservatives, Elections, Family, GOP, Government, Illinois, Liberals, Religion, Warner Todd Huston | Comments Off
-By Warner Todd Huston
Friday morning's Chicago Tribune (8/16/13) featured a photo of businessman and GOP candidate for Illinois Governor Bruce Rauner getting a big smooch on the lips from "friend and supporter Susan Petty." The phot got many conservatives up in arms.

Venture capitalist Bruce Rauner, a Republican candidate for Illinois governor, kisses friend and supporter Susan Petty on Thursday after riding to the Illinois State Fair in Springfield on his motorcycle. Thursday was Republican Day at the fair. (Tribune caption)
The photo, taken by John J. Kim at the Republican Day event at the Illinois State Fair, raised criticism from several directions. Some raised concerns about moral issues and some found it a telling illustration of political coalition building.
First of all the woman delivering the smooch is one Susan Petty, a political operative who was until the end of July on the payroll of Adam Andrzejewski's For the Good of Illinois.
Read more
August 14, 2013 | Filed Under Bible, Catholicism, Christianity, Family, Missouri, Religion, Warner Todd Huston | Comments Off
-By Warner Todd Huston
On August 4 a nearly fatal car crash occurred on a Missouri highway. The driver was feared near death and called for a priest to minister to her. Suddenly a Catholic priest appeared seemingly out of nowhere, attended to her, and then mysteriously disappeared causing many to wonder just who he was and how he just vanished like that. Well, now that mystery priest has been identified.
It may have been miraculous that Father Patrick Dowling from the Diocese of Jefferson County just happened to be right where he was needed most but it wasn't quite the sort of "miracle" that some were assuming of his appearance.
In the aftermath of the car accident in which Katie Lentz was hit head-on by a drunk driver, rescue workers feared that they wouldn't be able to get the woman out of her mangled car in time to save her life. A priest was needed to anoint her, they felt. If she passed in the wreck, she wanted to be blessed.
Just at the right time came Father Dowling. He ministered to the stricken woman and then, when he was done, he slipped away not to be seen again.
Read more
June 28, 2013 | Filed Under Anti-Americanism, Conservatives, Democrats/Leftists, Ethics, Family, Gay Marriage, Gays, Liberals, President, Progressives, Warner Todd Huston | Comments Off
-By Warner Todd Huston
In the wake of the U.S. Supreme Court decision on the Defense of Marriage Act (DOMA), the Faith & Freedom Coalition released a statement pledging its renewed effort to attempt to get Congress to address the issue on a federal level.
"Today's Supreme Court opinions on marriage are a stunning and indefensible display of judicial activism," the statement says in its opening line.
After pointing out that DOMA didn't really alter the definition of marriage in any way other than that determined in previous federal legislation, the group's statement announced a pledge to "seek the passage of federal legislation to remedy this situation as much as possible given the parameters of the decision."
In response to a query from Breitbart, Gary Marx, Executive Direct of FFC, affirmed that the group is not now pursuing a Constitutional Amendment for traditional marriage but would stick with "any incremental steps that can be taken first" via acts of Congress.
Read more
April 11, 2013 | Filed Under Anti-Americanism, Barack Obama, Bill of Rights, Children, Communism, Constitution, Democrats/Leftists, Education, Ethics, Family, Government, Journalism, Liberals, Media, Media Bias, MSNBC, President, Progressives, Warner Todd Huston | Comments Off
-By Warner Todd Huston
Liberal cable TV network MSNBC recently aired a corker of a promo, this one showing on-air personality Melissa Harris-Perry saying that our kids aren't ours, that they belong to the community and parents need to "get over" this crazy idea that their own kids belong to them.
Straight from the Comintern, Harris-Perry says that we could "plan our investments" better if we could just dispense with the idea that kids belong to parents and that parents should have the responsibility to raise them according to the parents' ideals and principles. All hail the state who, in Harris-Perry's views, isn't just big brother, but is also big mother and big father.
Here is a transcript of what the MSNBC screedist said on the promo:
Read more
April 1, 2013 | Filed Under CNN, Democrats/Leftists, Ethics, Family, Gay Marriage, Gays, Journalism, Liberals, Media, Media Bias, Nanny State, Progressives, Warner Todd Huston | 2 Comments
-By Warner Todd Huston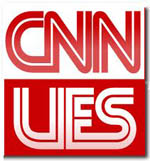 CNN recently launched a new podcast project headed by Dean Obeidallah and in its second episode the trio of hosts pondered whether or not one is a bigot for opposing gay marriage.
Obeidallah, who bills himself as a "political comedian," co-hosts the podcast with CNN commentator, GOP consultant, and gay rights activist Margaret Hoover and John Avalon, who is billed as a "centrist" despite that he is an employee of CNN and the left-wing Daily Beast website. There are no strictly conservative contributors on CNN's new The Big Three podcast, but it seems apparent that gay rights advocate Hoover is supposed to be representing the right.
In this episode, Obeidallah wonders, "Is it fair to label a person a bigot simply for arguing that marriage should only be between a man and a woman?" Naturally he concludes that, yes, anyone that opposes gay marriage is a bigot.
To illustrate his point, the comedian contends that being against gay marriage is exactly like being against interracial marriage. This contention has been called a strawman argument by commentators such as Dennis Prager who notes that opposing interracial marriage was always a bigoted notion because there was no aspect of the proscription that wasn't based merely on race.
Read more
December 21, 2012 | Filed Under Africa, Anti-Americanism, Christmas, Crime, Democrats/Leftists, Education, Ethics, Family, Holiday, Journalism, Kwanzaa, Liberals, Media, Media Bias, Progressives, Race, Sex Offenders/Rape, Warner Todd Huston | 2 Comments
-By Warner Todd Huston
Every year I post a piece on the troubled truth about Kwanzaa. This year will be no exception. Note that some of the newspaper articles I quote are several years old and may no longer be online.
Kwanzaa, the purported "African" holiday celebrated only in the United States, is the ultimate politically correct holiday. It is little observed, even by our African American community, of course, but those that do celebrate it are wholly unaware that the faux holiday was created by a man with a very troubled past. For Kwanzaa's creator, Maulana Karenga, has a violent criminal record, is a racist, and even a rapist.
Each year, with the onset of Christmas, we are treated to another gauzy, fluff piece about how great Kwanzaa is by yet another PC spewing columnist. This year, among many others, we find aggrandizement such as that in The Telegraph from Macon, Georgia with, "Annual Kwanzaa celebrations highlight arts, community and history," and the Dallas Morning News with its titled,"Look forward to Kwanzaa celebrations with storytelling, music and more." We even find such helpful sites as TeacherPlanet.com's, "Kwanzaa Resources for Teachers." Yes, the world is filled with celebratory lionization of Kwanzaa.
Several years ago, the Houston Chronicle got in the act with a piece by Leslie Casimir titled "Learning about Kwanzaa from the holiday's creator." This one, though, was a bit off the usual track of the how-great-is-Kwanzaa theme because this particular piece celebrated the inventor of the faux holiday, Maulana Karenga, himself. So, instead of merely celebrating the manufactured holiday, Casimir amazingly made a hero of the rapist, race monger and violent thug who created it! To Casimir, Kwanzaa creator "Maulana Karenga" was a hero.
Read more
November 11, 2012 | Filed Under Anti-Americanism, Democrats/Leftists, Elections, Ethics, Family, Government, Health, Journalism, Liberals, Media, Media Bias, Newspapers, President, Progressives, The New York Times, Warner Todd Huston | Comments Off
-By Warner Todd Huston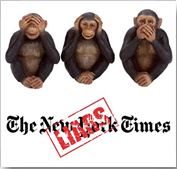 There is an intriguing letter in an advice column in The New York Times from last July. Many are wondering if this anonymous letter refers to the newly revealed extra-marital affair indulged by now former CIA Director and General David Petraeus. But a closer look at the advice the Times gives out proves that the so-called "paper of record" can't even keep its anti-conservative agenda out of simple advice columns.
The letter from an anonymous reader is tantalizing. It sure sounds like someone describing Petraeus' ill-advised affair.
My wife is having an affair with a government executive. His role is to manage a project whose progress is seen worldwide as a demonstration of American leadership. (This might seem hyperbolic, but it is not an exaggeration.) I have met with him on several occasions, and he has been gracious. (I doubt if he is aware of my knowledge.) I have watched the affair intensify over the last year, and I have also benefited from his generosity. He is engaged in work that I am passionate about and is absolutely the right person for the job. I strongly feel that exposing the affair will create a major distraction that would adversely impact the success of an important effort. My issue: Should I acknowledge this affair and finally force closure? Should I suffer in silence for the next year or two for a project I feel must succeed? Should I be "true to my heart" and walk away from the entire miserable situation and put the episode behind me? NAME WITHHELD
While that is quite an amazing parallel to what we now know about Petraeus, the more telling thing in this columns isn't what the reader says in the letter. It's the advice given that is the real shocker.
"Don't expose the affair in any high-profile way," The New York Times begins.
Well, that might seem sensible. But wait, there's more. The Times violates its own advice and reveals that there is a least one reason that someone may want to out an affair and destroy the very important work of such a government official.
Read more
August 25, 2012 | Filed Under Anti-Americanism, CNN, Democrats/Leftists, Elections, Ethics, Family, Florida, GOP, Government, Journalism, Liberals, Media, Media Bias, Mitt Romney, Paul Ryan, President, Republicans, Warner Todd Huston | Comments Off
-By Warner Todd Huston
CNN has a habit of getting to the real meat of a story, finding all the most important angles, and its coverage of the GOP convention is no exception. CNN has a reputation to burnish by finding only the most important convention stories and with its latest story about how an important sector of Tampa is readying for the convention, it appears the cable channel really is at its hard hitting best. What important sector is under the CNN microscope? Tampa's strip clubs, naturally.
Of all the important stories that CNN could pick to investigate, strip clubs is where the venerable "news" leader goes?
CNN's opening paragraph really goes for the salacious right off the bat, too.
Go-Go and Ezili are dancing cheek to cheek on a Friday night. That is to say they're spinning, glute to glute, on a polished chrome pole at a strip club.
Really? Dancing "glute to glute"?
Did someone let the TMZ or National Enquirer editors into the CNN newsroom?
Read more
August 16, 2012 | Filed Under Crime, Democrats/Leftists, Ethics, Family, Journalism, Liberals, Media, Media Bias, Warner Todd Huston | Comments Off
-By Warner Todd Huston
Curiously enough, the August 15 shooting of a security guard at the Washington HQ of the Family Research Council perpetrated by an unhinged gay rights activist didn't spark the same hyperbolic claims from the Old Media establishment that politics is at the root of this violence, a claim that permeated reportage of past violence. No calls for investigations were made, no individual politicians were accused of fostering a "violent atmosphere," and no particular ideology was blamed as the cause of this crime.
Quite unlike every recent shooting that happened before it, crimes that were immediately blamed on the evil, evil Tea Party, or conservatives, or even Rush Limbaugh, this shooting was treated in a subdued manner by Old Media and was practically ignored by the ignorati and talking heads of the lefty establishment.
The coverage was downright muted, for certain. It got so absurd that Jonah Goldberg had to come back from vacation to make a post at NRO's The Corner to point out one of the most egregious headlines in the Old Media. It came from the Washington Post whose headline on iPad read, "Police: Suspect disagreed with Family Research Council."
Read more
August 10, 2012 | Filed Under Anti-Americanism, Democrats/Leftists, Ethics, Family, Gay Marriage, Gays, Hate Crimes, Journalism, Liberals, Media, Media Bias, New York City, Newspapers, The New York Times, Warner Todd Huston | Comments Off
-By Warner Todd Huston
Mark Bittman, a New York Times food critic, admits he used an "inappropriate phrase" in an August 3 blog posting about Chick-Fil-A. In fact, it was down right Bitter, man, because he seemed to be rejoicing that a vice president of the fast food company had died of a heart attack back in July.
Bittman apologized to his readers for the giddiness he displayed about the death of Chick-Fil-A's Vice President of Public Relations, Don Perry, who passed away on July 27.
Said the bitter foodie,
In a recent blog post, I used an inappropriate phrase to refer to the late VP of PR for Chick-fil-A. My choice of words did not rise to either my own standards or to The Times's, and the phrase has been removed from the post. I regret this lapse.
What he said on August 3 deserved to be excised, too. It was pretty vile. Here is what was removed from the post:
Read more
May 15, 2012 | Filed Under Anti-Americanism, Boston, Democrats/Leftists, Education, Elections, Ethics, Family, Government, Liberals, Massachusetts, Race, Warner Todd Huston | 2 Comments
-By Warner Todd Huston
As each day rolls on in this investigation of the claims made by Massachusetts Democrat Senate candidate Elizabeth Warren that she has Native American heritage in her background we are finding fewer and fewer reasons to believe her. Sadly, she is dragging down once well-respected groups with her unprovable claims and Boston-based New England Historic Genealogical Society is one of them.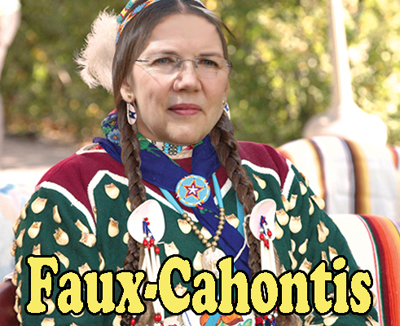 As this story came to the fore recently one of the main sources that buttressed Warren's now faltering claims that she is part Native American came from the New England Historic Genealogical Society (NEHGS). Famously, or perhaps now infamously, NEHGS genealogist Christopher Child substantiated Warren's claim that her great-great-great grandmother, O.C. Sarah Smith, had Cherokee blood.
This evidence, Mr. Child claimed, is substantiated by a "marriage application" filed with the state of Oklahoma upon which, Child insists, is a section where this supposed native heritage is noted. This document, however, does not seem to actually exist.
Read more
February 25, 2012 | Filed Under Democrats/Leftists, Ethics, Family, Gay Marriage, Gays, Law, Liberals, Selwyn Duke, The Law | Comments Off
-By Selwyn Duke
The big news on the culture-war front is a federal court's striking down of Proposition 8, California's constitutional amendment protecting marriage. In a two-to-one ruling, the United States Court of Appeals for the Ninth Circuit wrote, "The people may not employ the initiative power to single out a disfavored group for unequal treatment and strip them, without a legitimate justification, of a right as important as the right to marry."
Now, I'm not sure why the judges mention a "disfavored group," as if singling out a "favored" one for unequal treatment would be okay. As far as I know, the 14th Amendment, on which the court based its ruling, doesn't offer equal protection to only those the current fashions deem "disfavored." Thus, I think this is an example of emotionalism influencing a ruling and its language, sort of as if a judge sentenced a defendant and, adding an adjective, announced him as "stupid" Mr. Smith. Calling a group "disfavored" is similarly a subjective judgment. This is not the only thing the judges were subjective about, however.
Speaking to bias, some may point out here that the Ninth Circuit is the most overturned court in the nation and that the two judges who ruled against Prop. 8 were appointed by Democrats. Yet the reality is that they're hardly alone: virtually everyone – including conservatives – misses the 800-pound gorilla with the pink tutu and rainbow flag in the middle of the marriage debate.
Read more
February 24, 2012 | Filed Under Censorship, Children, Education, Family, Missouri, Paleo-Skeptic | Comments Off
-By Paleo-Skeptic
Suppose you're the President of the Board of Education for a public school system in a major city. An English teacher that has a previous history of sexual relations with her students comes to you with a complaint that an informant may soon well report her to the appropriate State agency for willfully endangering the safety and well-being of a child in her care. What do you do?
Well, if you happen to be Katherine "Evidence Tampering"
Wessling, President of the Board of Education of the non-accredited St. Louis Public Schools, you get to work— and fast. You see here the opportunity to harass, intimidate, and victimize anyone who would dare refer to a teacher who has a long and established history of receiving money from men she meets for sex in hotel rooms as a "prostitute."
The first thing that you would do (if you happen to be the above-mentioned Ms. "Evidence Tampering" Wessling) is to commit material fraud on the federal government in the willful misapplication of funds, having previously lied to the feds by telling them that you wanted to help battered women, when in reality you wanted to hush up teachers' sexual relations with their students and suppress the lawful reporting of child endangerment, abuse, and neglect.
December 17, 2011 | Filed Under Atheism, Bible, Children, Christianity, Democrats/Leftists, Dr. Don Boys, Education, Family, Liberals, Nanny State, PCism, Religion, Society/Culture, Western Civilization | Comments Off
-By Don Boys, Ph.D.
Angry New Atheists have attacked and challenged me because of my accusation that they want to remove children from the influence of parents, teachers, or preachers who teach the doctrine of Hell and the exclusive plan of salvation through Christ. One atheist from Australia wrote, "Really? This is a very serious (and demonstrably false) accusation. Please provide some evidence for this claim." My charge is not false, demonstrably or otherwise. Atheists hate religion and consider it child abuse; hence children should not be exposed to it. Frankly, it is far worse than simply removing children from Christian homes as the following proves.
Perry Bulwer is an atheist lawyer who writes: "The educational rights of children are also undermined when they are intellectually abused with biblical literalism, anti-science creationism or denied the right to attend university." He charges that "many fundamentalist and orthodox beliefs are highly detrimental to children's minds." (Religion and Child Abuse News website.) Note that he is not referring to physical abuse, but intellectual abuse because children are taught Bible truth and Creationism! But it gets worse, much worse.
The American Atheists' website clearly proved my contention when the founder, Al Stefanelli, Georgia State Director, wrote of fundamentalist Christians, "They don't respond to lawsuits, letters, amicus briefs or other grass-roots campaigns and they must, must, must be eradicated." Eradicated means "to wipe out, destroy, tear out by the roots." He continues to libel us when he lumps us with fanatics who fly planes into buildings and "people being burned for witchcraft." Al is so uninformed that he doesn't know that no "witch" was ever burned in America! (Check out my book, Pilgrims, Puritans, and Patriots: Our Christian Heritage!)
Read more
May 18, 2011 | Filed Under Family, John Kennedy, Marriage, Warner Todd Huston | Comments Off
-By Warner Todd Huston
Everyone's jaws are jamming about the fact that ten years ago Arnold Schwarzenegger fathered a child out of wedlock with some hussey or another. The follow up shocker is that his wife of 25 years, Maria Shriver — a member of the Kennedy clan — has left him. It all makes me wonder what is wrong with Maria Shriver? What sort of Kennedy IS she, anyway.
I was recently on Political Vindication Radio and we came to several conclusions about this whole Shriver woman business.
Maria Shriver simply can't be a Kennedy. I am convinced she was adopted or something.
Read more
March 29, 2011 | Filed Under Abortion, Chicago, Democrats/Leftists, Ethics, Family, Liberals, New York City, Race, Warner Todd Huston | Comments Off
-By Warner Todd Huston
Chicago, Illinois: A new pro-life billboard will be unveiled on March 29 on Chicago's South side in a heavily African American area. The Chicago billboard will feature a graphic of President Obama with its message saying, "Every 21 minutes, our next possible leader is aborted."
The display is sponsored by the pro-life group Life Always, the same group that put up a billboard in New York informing New Yorkers that abortion is no less than genocide against America's black population.
The billboard in New York was so controversial that it only lasted a short time before it was taken down due to death threats and threats of violence issued by abortion activists.
Read more
January 26, 2011 | Filed Under Anti-Americanism, Budget, CATO Institute, Democrats/Leftists, Family, Government, Liberals, President, Taxes, Warner Todd Huston | 1 Comment
Cato experts Gene Healy, Ben Friedman, Michael F. Cannon, Dan Mitchell, Sallie James, John Samples, Justin Logan, Jagadeesh Gokhale, Neal McCluskey, and David Rittgers deconstruct the president's speech and correct some of his errors—including the "American family" metaphor, calls for more federal education spending, zero-sum thinking in trade and globalization policy, ObamaCare fixes, TSA pat down jokes, soaking the rich, and much more. I'd like to encourage you to share these incisive analyses with your friends, colleagues, and readers.
For more, here is CATO's blog coverage of the SOTU speech.
December 17, 2010 | Filed Under Anti-Americanism, Family, Gay Marriage, Gays, Paul A. Ibbetson, PCism, Society/Culture, Western Civilization | Comments Off
Paul A. Ibbetson
"Toto, I've a feeling we're not in Kansas anymore." Those were the troubled words of Dorothy Gale as she found herself in a foreign world in the movie The Wizard of Oz. Many have used that sentence over the years for different reasons but in general it highlights a feeling of being somewhere that is so alien to our sense of normality that we cannot fully articulate where we are, only where we are not. As a lifelong Kansan I have felt that my state, as well as its location within the heartland, is a special place where traditional American values tend to be unbending to the onslaught of the political left. When I hear liberals scream words like, "gun toter" and "bible clinger" as they fail to advance their agenda in the heartland I have to say it puts a spring in my step. However, today as the sun shines down on the plains of Kansas, a liberal storm of great consequence is brewing.
Government officials in the city of Manhattan, Kansas are about to pass a modification of an existing anti-discrimination ordinance that will create the most intrusive pro-homosexual ordinance in the country. A gay advocacy group called LGBT (Lesbian, Gay, Bi-Sexual, Transgender) that enjoys an office at Kansas State University has been part of a five-year movement to pressure city officials to create a radical alteration to the city's existing anti-discrimination ordinance. So, what will these changes look like and how will it affect Kansans within its jurisdiction? I interviewed Dr. Paul Barkey, a Kansas pastor who has been researching the potential ordinance change on my radio program Conscience of Kansas and we covered the issue in detail. You'll need to sit down.
Read more
September 10, 2010 | Filed Under Anti-Americanism, Family, Feminism, Selwyn Duke, Society/Culture, Western Civilization | Comments Off
-By Selwyn Duke
People are emotional beings, often governed more by feelings than reason. And this is never truer than with leftist people.
If you want to understand liberals, know that most of their ideology is simply a pseudo-intellectual justification for what feels right to them. As for these feelings, the one stereotypically associated with the left is compassion, which supposedly manifests itself in mercy, charity, forgiveness and temperance. In reality, though, a feeling that far better characterizes the left is envy.
I'm not the first to observe this. Winston Churchill called socialism "the gospel of envy," and this Daily Mail piece cites research showing that leftists are in fact consumed by the fault. It is true, and it explains the real motivation behind their redistributionist tendencies: It's not that they care so much that the poor have less. They simply can't stand the fact that others have more — than they do, that is. But there is something they do want to share with their fellow man, a thing they have in abundance: misery.
Read more
August 29, 2010 | Filed Under Family, Nancy Morgan | Comments Off
-By Nancy Morgan
Fifteen miles south of America's most popular golfing destination is a little village time seems to have forgotten. Murrells Inlet. Where people are the way they're supposed to be.
I relocated to Murrells Inlet seven years ago from Los Angeles. I was looking for peace, contentment and a place where the government doesn't tell me what to eat, what to think and what to do. I found it here in this beautiful little fishing village in South Carolina.
Murrells Inlet is located on a beautiful, 60-mile stretch of gorgeous white-sand beach in South Carolina called the Grand Strand. The Inlet is where pirates used to hide. Now, its one of the most beautiful, natural and peaceful villages in the U.S.
Read more
August 7, 2010 | Filed Under Children, Family, Gay Marriage, Gays, Law, Liberals, Marriage, Regulation, Religion, Warner Todd Huston, Western Civilization | Comments Off
-By Timothy Dalrymple
While the conclusion Judge Vaughn Walker drew in Perry v. Schwarzenegger is completely unsurprising, the scope of the ruling and its many declarations on matters ethical, psychological, and theological is nothing short of astonishing. To call it a case of judicial overreach is to indulge in severe understatement. Judge Walker not only ruled that Prop 8 violated the equal protection and due process clauses, he held forth on everything from the motives of California voters to the essential nature of marriage to the appropriateness of voting according to moral and religious convictions. What was supposed to be a trial of the constitutionality of Proposition 8 became a trial of the rationality of those who oppose same-sex marriage — and Perez Hilton could hardly have supplied a more one-sided conclusion. Prop 8
Judge Walker was conscious, of course, that his ruling would be appealed all the way to the Supreme Court. Appellate courts do not generally rehearse the discovery of "facts." They investigate whether the right laws and precedents were rightly applied to the facts of the case. Yet Judge Walker strategically located his most explosive claims — which are not "facts" at all but his own moral intuitions — in the lengthy "findings of fact" portion of his ruling. He determines, for instance, that "Gender no longer forms an essential part of marriage." Yet this, it must be admitted even by those who agree with the statement, is not a simple finding of fact. How was the judge able to determine this? What does it mean to be an essential part of marriage, and if it is no longer essential, then when exactly did it cease to be so? The attempt to discover demonstrable "facts" when it comes to matters of value, psychology, and theology was a misbegotten enterprise from the beginning.
Read more
August 4, 2010 | Filed Under California, Civil Rights, Constitution, Democrats/Leftists, Elections, Family, Freedom, Gay Marriage, Gays, Government, Judges, Law, Liberals, Marriage, Regulation, Supreme Court, Warner Todd Huston | 1 Comment
-By Warner Todd Huston
The long awaited ruling from Chief U.S. District Judge Vaughn Walker, an H.W Bush Appointee and one of only two openly gay federal judges, has ruled that California's Proposition 8 violates due process and equal-protection rights under the U.S. Constitution.
"Moral disapproval alone is an improper basis on which to deny rights to gay men and lesbians. The evidence shows conclusively that Proposition 8 enacts, without reason, a private moral view that same-sex couples are inferior to opposite-sex couples," Walker wrote.
Judge Walker said that Prop 8 failed to "advance any rational basis" to deny gay men and lesbians the legal ability to marry.
Pro-traditional marriage activists promise to appeal the decision to the 9th Circuit Court and then, likely, to the Supreme Court.
Read more
July 22, 2010 | Filed Under Budget, Business, California, Capitalism, Civil Rights, Democrats/Leftists, Economy/Finances, Family, Government, Judges, Law, Liberals, Regulation, The Law, Warner Todd Huston | 3 Comments
-By Warner Todd Huston
When companies are found to have violated regulations that govern their industry, is it right that a jury of non-experts can award damages the amount of which will wipe the company off the face of the earth? That is a question that has been raised in a case recently decided against Skilled Healthcare LLC of California.
A class action lawsuit (lawsuit info here) brought by trial lawyers was filed late last year against Skilled Healthcare of California claiming that the company had violated state regulations that stipulates that nursing homes must maintain 3.2 nursing hours per patient, per day (ppd). The lawsuit claimed that the nursing homes operated by Skilled Healthcare often did not meet the requirement.
Interestingly, there was never any claim from any patient that there'd been harmed or put in danger. Not a single patient claimed personal injury before these lawyers began to file their class action lawsuit.
Read more
June 21, 2010 | Filed Under Anti-Americanism, Arizona, Crime, Democrats/Leftists, Family, Government, Health, Immigration/Immigrants, Media, Media Bias, Mexico, Police, Warner Todd Huston | 1 Comment
-By Warner Todd Huston
Want to hear the latest idiocy against the Arizona anti-illegal immigrant law dreamed up by open-border advocates and illegal alien supporters? Well, try this on for size: Arizona's SB 1070 helps men beat their wives and girlfriends.
No, really. That is their argument.
A national organization called Legal Momentum has asked a federal court to block implementation of Arizona's SB 1070 because they feel that immigrant women will be afraid to report abuse for fear of being deported.
Read more
June 20, 2010 | Filed Under Children, Family, Thomas Brewton | Comments Off
-By Thomas E. Brewton
A central tenet in liberal-progressive-socialism is re-directing allegiance from the family as the primary social unit and elevation of the political state as the sole source of individual well-being. Ultimately fathers' role in this social paradigm is relegated to anonymously furnishing sperm to donor banks.
Many liberal-progressives will strongly object that they do not share this view. But they cannot deny the history of their secular religion and the teachings of those who animated it, as well as the actions of the New Left baby-boomer, student-anarchist generation, who now are in positions of authority, ranging from government and education to media.
An article in the Wall Street Journal (available only to subscribers, unfortunately) drives this point home.
Quote:
In "The Switch," coming later this summer, Jennifer Aniston plays an attractive 40-year-old professional who has given up on finding Mr. Right for marriage and decides instead to move straight on to motherhood with a donor father. The movie offers a largely celebratory treatment of donor insemination, as do two other movies out this year, "The Back-up Plan" and next month's "The Kids Are All Right." Indeed, one of the bottom-line conclusions these movies are pushing is that the children turn out "all right" with donor dads.

Hollywood is not the only industry peddling the story line that flesh-and-blood fathers are an optional accessory in today's families. Plenty of academics—from New York University sociologist Judith Stacey to Cornell psychologist Peggy Drexler—also have been arguing that mothers can do just as well raising children with donor fathers as they can with real ones.

In her book, "Raising Boys Without Men," for instance, Ms. Drexler claims that "maverick moms," including single women who rely on donor insemination, are just as successful raising boys as mothers who opt for the older model of marriage and motherhood. All that is needed for parental success, according to Ms. Drexler, is a "caring and supportive" model of mothering.
This view, of course, is a product of liberal-progressivism's feminist Women's Liberation Movement that surfaced in the 1960s.
Read more
June 20, 2010 | Filed Under Children, Family, Marriage, Society/Culture, Warner Todd Huston, Western Civilization | 1 Comment
-By Warner Todd Huston
On the eve of Father's Day, I heard on the air on Chicago's WIND AM some typical left-wing babble about families. A fellow calling himself a doctor waxed eloquent over how we can "make our own families," and how "families aren't just about blood. They are about love." Nice, gauzy, and wholly inadequate to truly define the importance of family, isn't it? But it is this mushy-headed thinking that is so destructive to the role of real families in America today, especially where it concerns fathers. So, on this 2010 Father's Day I thought I'd correct the mushy-headed liberalism about families and put into perspective the true importance of families and fathers.
First of all, there is no disputing that families are "about love." That does, indeed, go without saying. Love is quite helpful for familial strength and success. But to simply say "families mean love" and leave it at that is completely misleading and inadequate to inform us of what a family is. In fact, love is equally as important as another descriptive word: responsibility. Families cannot survive without the later though they can get by without the former.
Unfortunately, in this society today we've dumbed down the word love into meaningless bromides with the result that love really has lost all meaning. All too often we use the word without any respect for its true meaning. We "love" movies, we "love" sports, we "love" music… sadly "love" has replaced the word "enjoy" or even "like." So when people say that love is all we need to make a family, we slight the difficulty and determination that making a family means. We make of family an ill-defined thought, an empty concept without giving it the seriousness it's due. We need to add the word responsibility to the description of what a family is so that people fully appreciate the importance of it all.
Read more
Next Page »
Social Networking
Help the Soldiers!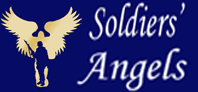 American Genius
Our Founding Ideas
---
"Governments are instituted among men,deriving their just powers from the consent of the governed." Declaration of Independence July 4, 1776
---
Recently Written
Featured Sites



What THEY Say:
Foreign News In English
Illini Alliance
Blogroll
Political Parties

Contact Us
Email Publius' Forum
Archives
Links
Other Blogs
MilBlogs
Religion

Gun Rights
Education
Radio Hosts