December 4, 2013 | Filed Under Africa, Warner Todd Huston | No Comments
-By Warner Todd Huston
This guy is one lucky sailor! A 12-man crew that went down in a tugboat off the coast of Nairobi were all presumed dead but recovery divers got a big surprise when they finally got to the downed vessel and found one man still alive after nearly three days on the ocean floor.
Authorities thought all hands were lost and took their time with a recovery effort but 60 hours after the boat capsized and sank divers got the shock of their lives when they found ship's cook Harrison Okene was still alive in an air pocket inside the stricken ship's hull.
Read more
November 20, 2013 | Filed Under Africa, Anti-Americanism, Barack Obama, Constitution, Crime, Democrats/Leftists, DHS, Ethics, Government, Government Corruption, Liberals, President, Progressives, Race, Racism, Security/Safety, Warner Todd Huston | No Comments
-By Warner Todd Huston
An employee of the Department of Homeland Security (DHS) who was exposed in August as running a website that said that millions of white people needed to be killed and who has called the President a "mulatto faggot" still has not been fired from his $115 thousand a year government job.
Ayo Kimathi, whose responsibilities included handling the purchase of billions of rounds of ammunition for government arsenals, was exposed as a racist supporter of genocide back in August by no less than the left-wing Southern Poverty Law Center.
Not long after we learned that the DHS was buying billions of rounds of ammo–not to mention tanks and armored vehicles–we found that one of the Department's procurement officers is a racist bent on the genocide of white people.
Ayo Kimathi, who calls himself the "Irritated Genie" on his website, claimed he set up the website to sell concert and lecture videos.
But what actually appeared on his site was a far cry from mere promotional items.
Read more
June 25, 2013 | Filed Under Africa, Barack Obama, Democrats/Leftists, Ethics, Journalism, Liberals, Media, Media Bias, President, Progressives, Warner Todd Huston, Yahoo! News | Comments Off
-By Warner Todd Huston
Yahoo! News raised the ire of liberals with a June 21 article that seems to have accidentally stated that Kenya was the "the country of Obama's birth."
The article was quickly changed, of course, but not before people noticed and not before Twitter became filled with outrage.
The piece, written by Rachel Rose Hartman, was headlined "White House doesn't have 'figure on costs' of Africa trip," and noted in the first paragraph that Obama was visiting Africa. "But he won't be stopping in the country of his birth," the paragraph ended.

Screenshot of article in its original form
Obama's African trip has him visiting South Africa, Senegal, and Tanzania. But he won't be visiting Kenya. Naturally with that opening line, many assumed that writer Hartman was talking about Kenya, the long rumored land of the President's birth.
Read more
June 17, 2013 | Filed Under Africa, Barack Obama, Budget, Democrats/Leftists, Ethics, Liberals, President, Progressives, Taxes, Warner Todd Huston | Comments Off
-By Warner Todd Huston
After questions arose over the $100 million price tag of the President's trip to Africa, the White House defended the costs claiming that the expenditure offers the nation "great bang for our buck."
After saying that the White House doesn't determine the costs of travel and security, deputy national security adviser Ben Rhodes said that the visits to these little noticed parts of the world would be good exposure for the United States.
"Frankly, there will be a great bang for our buck for being in Africa, because when you travel to regions like Africa that don't get a lot of presidential attention, you can have very long-standing and long-running impact from the visit," Rhodes said in The Hill newspaper.
Rhodes said that ignoring Africa is ceding leadership to others in the region.
Read more
March 23, 2013 | Filed Under Africa, Barack Obama, Budget, Democrats/Leftists, Economy/Finances, Ethics, Liberals, President, Progressives, Taxes, Vietnam, Warner Todd Huston | Comments Off
-By Warner Todd Huston
The federal government is looking into the serious issue of the "conflict" between humans and elephants. To help out on that important issue, the government generously gave $3.8 million of your tax dollars to study the matter.
The princely sum was awarded in 2011 and 2012 for the African Elephant Conservation grant and was sent to "any African government agency responsible for African elephant conservation and protection and any other organization or individual with demonstrated experience in African elephant conservation."
Despite the millions offered, the federal government assured our African partners that no documentation or credentials were required to apply for the grant.
As CNSNews reports, the grant objectives were "to provide financial assistance to support projects that will enhance sustainable conservation programs to ensure effective, long-term conservation of African elephants."
More is coming for 2013, despite the sequester that the President said would shut down the government.
Read more
December 21, 2012 | Filed Under Africa, Anti-Americanism, Christmas, Crime, Democrats/Leftists, Education, Ethics, Family, Holiday, Journalism, Kwanzaa, Liberals, Media, Media Bias, Progressives, Race, Sex Offenders/Rape, Warner Todd Huston | 2 Comments
-By Warner Todd Huston
Every year I post a piece on the troubled truth about Kwanzaa. This year will be no exception. Note that some of the newspaper articles I quote are several years old and may no longer be online.
Kwanzaa, the purported "African" holiday celebrated only in the United States, is the ultimate politically correct holiday. It is little observed, even by our African American community, of course, but those that do celebrate it are wholly unaware that the faux holiday was created by a man with a very troubled past. For Kwanzaa's creator, Maulana Karenga, has a violent criminal record, is a racist, and even a rapist.
Each year, with the onset of Christmas, we are treated to another gauzy, fluff piece about how great Kwanzaa is by yet another PC spewing columnist. This year, among many others, we find aggrandizement such as that in The Telegraph from Macon, Georgia with, "Annual Kwanzaa celebrations highlight arts, community and history," and the Dallas Morning News with its titled,"Look forward to Kwanzaa celebrations with storytelling, music and more." We even find such helpful sites as TeacherPlanet.com's, "Kwanzaa Resources for Teachers." Yes, the world is filled with celebratory lionization of Kwanzaa.
Several years ago, the Houston Chronicle got in the act with a piece by Leslie Casimir titled "Learning about Kwanzaa from the holiday's creator." This one, though, was a bit off the usual track of the how-great-is-Kwanzaa theme because this particular piece celebrated the inventor of the faux holiday, Maulana Karenga, himself. So, instead of merely celebrating the manufactured holiday, Casimir amazingly made a hero of the rapist, race monger and violent thug who created it! To Casimir, Kwanzaa creator "Maulana Karenga" was a hero.
Read more
September 22, 2012 | Filed Under Africa, Anti-Americanism, Barack Obama, Capitalism, Communism, Constitution, Democrats/Leftists, Elections, Ethics, Government, Liberals, President, Progressives, Socialism, Taxes, Warner Todd Huston | 1 Comment
-By Warner Todd Huston
In 2007-08, Americans didn't know anything at all about the man they were about to make the President of the United States. They elected Barack Obama to the highest office in the land despite knowing nothing about him, his ideas, or his past, and, unfortunately, he's led this country to despair. Now it is time for him to run for re-election and Dinesh D'Souza has made a film he's titled 2016: Obama's America in order to help make sure it doesn't happen a second time.
This weekend I attended a private screening of D'Souza's 2016 held by Freecapitalismnow.com and hosted by Chicago Republican gadfly William J. Kelly and the filmmaker himself, Mr. D'Souza. What I saw, even as I already knew much of the material from dispirit sources, was still eye-opening.
In the film, D'Souza relied heavily on Obama's book, Dreams of My Father He notes that the book isn't titled dreams of my father, but from. This, D'Souza says, is the tip off to the President's true ideology.
Read more
August 1, 2012 | Filed Under Africa, Crime, Democrats/Leftists, Ethics, Freedom, Hate Crimes, Human Rights, Journalism, Liberals, Liberty, Media, Media Bias, New York City, Newspapers, PCism, Race, Sex Offenders/Rape, Society/Culture, The New York Times, Warner Todd Huston, Western Civilization | Comments Off
-By Warner Todd Huston
By some accounts, since the coming to power of Zimbabwe's terror-inducing Robert Mugabe, up to 480,000 people have lost their lives. Of those not killed outright or starved to death, tens of thousands of people had their property stolen and their livelihoods ended, they were beaten, raped, and left for dead. As these outrages were occurring the nation's economy was devastated, a one-time economic bright spot in Africa reduced to ruins. And in all this violation of human rights the New York Times sees a "golden lining"?
How could there be a "golden lining" in all this murder — even genocide — and destruction? Well, apparently out of the ashes of a country, the genocide of hundreds of thousands, and the human rights violations of millions more, the fact that a few thousand small farmers have risen up to some modest success raising tobacco is somehow a great success.
In a Friday, July 20 piece, Lydia Polgreen is all excited over this year's tobacco crop haul of 330 million pounds of the golden leaf (hence the "golden" lining).
Of course, this is down from the 522 million pounds that was realized in the year 2000, but it's better than nothing, one supposes.
Polgreen goes on to laud all the progress that this handful of black small farmers have had this year and that success, she and other Mugabe apologists think, might signal that Mugabe's genocidal "land reforms" might be a howling success. But even her own announcement of success is prefaced by the horrors.
Read more
October 26, 2011 | Filed Under Afghanistan, Africa, Democracy, Egypt, Foreign Countries, Frank Salvato, Iran, Iraq, Israel, Lebanon, Pakistan, Palestinians, Saudi Arabia | Comments Off
-By Frank Salvato
There is a concerted movement that began in earnest with the Progressive Era to identify the United States of America as a Democracy. To be sure, this movement has made great strides in convincing the American citizenry of just that. This movement has been so successful in delivering this message that Democrats, Republicans, Liberals and Conservatives have, throughout history – and even up to and including today, have identified our American form of government as that of being a Democracy. There is even an initiative promoted by our federal government to export "Democracy" throughout the world. Today we see this initiative playing out in the Middle East and North Africa. There is only one thing wrong with all of the above and the problem exists at the root: The United States of America is not a Democracy; it never has been and, God willing, it never will be.
Democracy has always, throughout history, served as a gateway to despotism. This is primarily because Democracy is tantamount to "mob rule," or government by the majority. In a government ruled by the will of the majority – a Democracy, the rights of the minority are not guaranteed and are often neglected or even ignored by those who hold power, most often in pursuit of keeping or maintaining that power.
Additionally, in a Democracy, because it is essentially government by the will of the majority, government has no constraints. If fifty-one percent of the people – or a plurality of the people – can be persuaded to believe a particular avenue of thinking; convinced that a certain law is "necessary," it becomes the policy of the government or the law of the land, regardless of whether or not the minority's rights have been usurped or protected.
Read more
October 14, 2011 | Filed Under Africa, Barack Obama, Democrats/Leftists, Liberals, Military, President, RightPundits.com, Terrorism, Warner Todd Huston | Comments Off
-By Warner Todd Huston
Looks like President Obama has finally found some Christians he wouldn't mind killing. The president has sent a letter to Congress informing them that he's sending 100 U.S. Combat troops to Africa to assist in ending the reign of terror perpetrated by the Lord's Resistance Army (LRA) in Uganda.
Obama has tasked these troops with helping other nations find, capture, or kill Joseph Kony and the senior leaders of the LRA. The key is that they are going to be in support roles as opposed to hunt-and-kill forces and will only engage in a firefight if they themselves are attacked…
Read the rest at RightPundits.com.
April 22, 2011 | Filed Under Africa, Alan Caruba, Anti-Americanism, Budget, Cap and Trade, Climate Change, Coal, Democrats/Leftists, Economy/Finances, Energy, Environment, EU, Europe, Islamofascism, Japan, Liberals, Nuclear Power, Oil, PCism, Science, Society/Culture, Taxes, Terrorism, UN, Western Civilization | Comments Off
-By Alan Caruba
Anyone who has been paying any attention to the environmental movement has got to have concluded it is insane.
While the United States stands poised on defaulting on its ever-growing debt — the highest in the nation's history;
While wars and insurrections are waged in the Middle East, across northern Africa, and in the Ivory Coast;
While Japan struggles to deal with a major earthquake and nuclear plant meltdown;
While Islam wages terrorism worldwide, and
While European nations attempt to deal with their own financial crisis, the environmentalists — Greens — engage in the most absurd frauds and nonsense since the Dark Ages.
In news from the United Nations — a misnomer if ever there was one — Bolivia is proposing a UN treaty that will give "Mother Earth" the same rights as accorded to human beings. It has just passed a domestic law that grants these rights to bugs, trees, and all other natural things in its own country.
According to the Bolivian proposal, humans have sought to "dominate and exploit" the Earth in ways that threaten the "well-being and existence of many beings" such as malaria-bearing mosquitoes, lice and ticks that spread disease, trees that provide timber for shelter and countless other uses, venomous snakes, and every other creature upon which we depend for food—beef, chickens, and fish, to name just three.
Read more
February 12, 2011 | Filed Under 9/11, Africa, al Qaeda, Anti-Americanism, Barack Obama, Democrats/Leftists, Egypt, Frank Salvato, Iran, Iraq, Islam, Islamofascism, Liberals, Military, President, Religion, Society/Culture, Taliban, Terrorism, Western Civilization | Comments Off
-By Frank Salvato
In 2008, former White House Chief of Staff Rahm Emanuel, was quoted as saying, "You never want a serious crisis to go to waste. And what I mean by that is an opportunity to do things you think you could not do before." As stunningly opportunistic as that statement was to many, it was, at least, a transparently honest statement that defined the tactics used by the White House during the first two years of the Obama Administration. And while those of us who are politically aware here in the United States came to see that tactic bring to fruition a sea-change of initiatives, our political and ideological trials and tribulations pale in comparison to what is happening in the Middle East today.
I bring up Mr. Emanuel's admission regarding crisis because it is cogent to the events happening in Tunisia, Jordan and, especially, Egypt. With pro-democracy and anti-dictatorial movements taking to the streets in protest of what they see as heavy-handed totalitarianism – albeit to a much lesser extent in Jordan than in the other locales, the world is witnessing a level of chaos that can only exist where there is a void in national cohesion; a void of accepted leadership. It is this void that serves as the opportunity for nefarious forces to exploit the "crisis."
Perhaps most notably in Egypt, the Muslim Brotherhood is calculating its actions carefully; waiting in the wings but for their call to take to the streets in support of the protesters. The Muslim Brotherhood, one of the quintessential organizations within the realm of radical Islam, was the organization that gave birth to al Qaeda. In fact, al Qaeda's number two, Ayman al Zawahiri, was a high-level member of the Egyptian Muslim Brotherhood before embarking on a reign of terror, murder and oppression with Osama bin Laden and al Qaeda.
Read more
March 12, 2010 | Filed Under Africa, Christianity, Crime, Economy/Finances, Education, Foreign Countries, Government, Health, History, Islam, Media, Media Bias, Race, Religion, Society/Culture, Warner Todd Huston, Western Civilization | Comments Off
-By Warner Todd Huston
True to its fealty to left-wing, western pop psychology, the Associated Press thinks it knows one of the principle reasons why roving gangs of Muslims are hacking Christians to death and burning their villages to the ground in Nigeria: It's "poverty."
Liberals that struggle to understand why man is often so cruel to his fellows seem always to have assumed that poverty is a key factor in violence and crime, but rarely it is the factor that liberals assume it to be. Poverty is no picnic, but it is not the cause of crime and violence. It is more likely a symptom itself rather than a catalyst.
It's a chicken and egg question, of course. What came first, the poverty or the crime? But the simple fact of the matter is that poverty is seen in every corner of the Earth, yet crime rates vary wildly from area to area and era to era. So, if poverty is constant and is the catalyst for crime, why doesn't crime hold at a fairly constant rate? It seems pretty obvious that crime is not directly caused by poverty.
Read more
January 8, 2010 | Filed Under Africa, Anti-Americanism, Britain, Capitalism, Christianity, Education, Family, Freedom, History, Islam, Islamofascism, Liberals, Religion, Rights, Society/Culture, Warner Todd Huston | 1 Comment
-By Warner Todd Huston
Multiculturalism is the dream state of the extreme left, not just in the U.S.A. but worldwide. From the pointy-heads at university, to the self-congratulatory oafs in Brussels and Washington D.C., these leftists sternly warn us all that any assumption that one culture is somehow better than another is "racist," or at the least gauche. Everyone is the same, they say and you are a creep to think otherwise.
And they are simply wrong. Some cultures are better than others. A recent BBC report proves my nay saying of multiculturalism is right, too.
On Jan 7 the BBC posted a report on the increase in child sacrifice in Uganda where so-called witch-doctors are increasingly killing children in faux religious practices in order to bestow good luck on adults.
Read more
Social Networking
Help the Soldiers!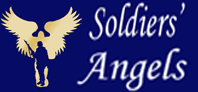 American Genius
Our Founding Ideas
---
"Governments are instituted among men,deriving their just powers from the consent of the governed." Declaration of Independence July 4, 1776
---
Recently Written
Featured Sites



What THEY Say:
Foreign News In English
Illini Alliance
Blogroll
Political Parties

Contact Us
Email Publius' Forum
Archives
Links
Other Blogs
MilBlogs
Religion

Gun Rights
Education
Radio Hosts