December 22, 2016 | Filed Under Anti-Americanism, Crime, Democrats/Leftists, Donald Trump, Ethics, Germany, Government Corruption, ISIS, Islam, Islamofascism, Jihad, Journalism, Liberals, Media Bias, Middle East, Poland, Progressives, Religion, Russia, Security/Safety, Sharia, Syria, Terrorism, Turkey, Warner Todd Huston | Comments Off on
---
It's Christmas, So It Must Be Time for More Muslim Terror Attacks

-By Warner Todd Huston
As the western world prepares for Christmas Day, a celebration of love, a time for family, and the hope of world peace, Muslims are gathering to celebrate the sort of carnage and death they happily promulgate during every other day of the year. Christmas 2016 is no different as terror attacks blanket the world like a freshly fallen blanket of snow.
The west has been slapped with multiple acts of terror in the week before Christmas and there is no expectation that they will slow down any time soon.
On the day Donald J. Trump was informed that the Electoral Collage count gave him the White House, the world was stunned when a Turkish police man turned terrorist decided to assassinate Russia's envoy to Turkey live on Turkish television.
Russian Ambassador Andrey Karlov was gunned down at a gallery exhibition on December 19 before the eyes of millions across the world as his murder was caught in clear, live images on TV. Karlov was murdered in Ankara, Turkey, by one Mevlut Mert Altintas, a Turkish police officer and now Islamist terrorist.
As he shot the unsuspecting ambassador from behind, Altintas shouted "Allahu akbar! Do not forget Aleppo!" Altintas also screamed out his allegiance to ISIS after he murdered the ambassador. An image taken only moments before Altintas drew his gun and struck Karlov down shows a pensive Altintas lurking in the background as the ambassador spoke to the crowd.
This has all the hallmarks of becoming an iconic image. #Russian ambassador #AndreyKarlov with his assassin behind him. #Ankara #Turkey pic.twitter.com/pkjd0JlLC5

— Sameer S. Bhat (@sadiquiz) December 19, 2016
Altintas was himself shot by other security forces after his cowardly act of terrorism.
#Ankara #assassation: the #gunman who had killed #Russia|n ambassador to #Turkey #AndreyKarlov was killed pic.twitter.com/WWVEp8OKIh

— Alex Kokcharov (@AlexKokcharov) December 19, 2016
And good riddance to him. Sad it took so long to end him.
Read more
July 17, 2016 | Filed Under Barack Obama, Christianity, Democrats/Leftists, Elections, Ethics, Government Corruption, Islam, Islamofascism, Koran, Religion, Sharia, Terrorism, Turkey, Warner Todd Huston | Comments Off on
---
Failed Coup in Turkey Again Exposes The Inhuman Ignorance That is Islam

-By Warner Todd Huston
The duly elected leader of Turkey, Recep Tayyip Erdoğan, seems to have survived a coup attempt spearheaded by members of his country's own military that may have been alarmed by the Islamist direction their president is taking the country. But whatever caused it, the subsequent attacks on innocents at the hands of Turkish Muslims is a perfect example of why Islam is dangerous.
The coup didn't appear to have lasted very long and some are even claiming that Erdoğan engineered it himself to steal even more power in an extralegal manner. But whatever caused the coup attempt, who ever was behind it, what occurred in the Kurdish and Alevis areas of Turkey shows how inhuman and untrustworthy Islamism is and why it is a danger to the world.
Firstly, if this was a legitimate coup attempt by the military, Erdoğan and his supporters had every right to oppose it. After all, as much as any westerner should oppose Erdoğan he was legally elected to lead the country.
Whatever the facts are around the coup, the world will find out soon enough as Erdoğan moves to purge officials, military leaders, members of the judiciary, and on and on.
But what happened during the coup, away from the battles with the military, apart from the attacks seen around government installations really shines the light on how evil Islam really is.
Read more
February 14, 2011 | Filed Under Afghanistan, al Qaeda, Alan Caruba, Anti-Americanism, Barack Obama, Democrats/Leftists, Egypt, Government, Iran, Iraq, Islam, Islamofascism, Israel, Liberals, Military, Republicans, Saudi Arabia, Society/Culture, State Department, Terrorism, Turkey, Western Civilization | 1 Comment
-By Alan Caruba
Imagine that every day of your life begins with a morning call to prayer from minarets around the city or village in which you live.
Imagine that you are required to pray five times throughout the day, every day.
Imagine that the law of the land is based on Sharia, taken from the Koran.
Imagine that you live in a nation where stoning women, beheading criminals, and other draconian, ancient punishments are deemed acceptable.
Imagine being Muslim and knowing that conversion from Islam is punishable by death.
Read more
September 16, 2010 | Filed Under 9/11, Afghanistan, Air Force, Anti-Americanism, Anti-Semitism, Army, Barack Obama, Chemical Weapons, Christianity, Coast Guard, Democrats/Leftists, Egypt, Europe, Foreign Countries, Guantanamo Bay, Hamas, Hezbollah, History, Iran, Iraq, Islam, Islamofascism, Israel, Jews, Judaism, Lebanon, Liberals, Marines, Military, Movies, National Guard, Navy, Newt Gingrich, Nuclear Bomb, Pakistan, Palestinians, Patriotism, Religion, Saudi Arabia, Security/Safety, Taliban, Terrorism, Turkey, Warner Todd Huston | Comments Off on
---
Movie Review: Newt Gingrich's America At Risk

-By Warner Todd Huston

In Washington D.C. on Sept. 12 I attended the star studded premiere of the new film America at Risk: The War With No Name, featuring Newt and Callista Gingrich and a dozen well respected experts on the subject of the War on Terror. The event was held at the Newseum, a block or so from the National Mall.

America At Risk clearly reveals the dangers that radical Islam still presents to American security and safety. We are still at war with radical Islam and it is a war we are at best treading water on and at worst actually losing. The biggest problem, according to the film, is our current president. Obama refuses even to recognize that we are at war and is constantly undermining our past efforts and leaving us open for future attack.

In fact, the movie makes a strong case that the U.S.A. doesn't even have a serious global strategy to fight radical Islam and that the only reason we haven't had a new major attack is because we've been lucky more than we've been good at preventing them. The film says that it isn't a matter of "if" we get hit again, but when.
Read more

August 14, 2010 | Filed Under Chemical Weapons, Christianity, EU, Europe, Foreign Countries, Islam, Islamofascism, Jews, Religion, Terrorism, Turkey, Warner Todd Huston, Western Civilization | Comments Off on
---
Did Turkey Bomb Kurds With Chemical Weapons in 2009?

-By Warner Todd Huston
News is just beginning to eek out that Turkey might have used chemical weapons to kill some Kurdish activists a year ago in the Kurdish area of southeastern Turkey. If this is true it could severely complicate relations between the EU and Turkey, an applicant for EU membership.
Germany's largest magazine, Der Spiegel, is reporting that German officials have received photos of eight members of the Kurdistan Workers' Party (PKK) all of whom were killed by Turkish military forces in 2009.
A German photo fraud expert pronounced the photos authentic after assessing them since March. A forensics report confirming that the photos are of people killed by chemical agents has also been reported.
Read more
Social Networking
Help the Soldiers!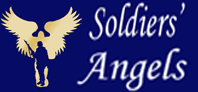 American Genius
Our Founding Ideas
---
"Governments are instituted among men,deriving their just powers from the consent of the governed." Declaration of Independence July 4, 1776
---
Recently Written
Featured Sites



What THEY Say:
Foreign News In English
Illini Alliance
Blogroll
Political Parties

Contact Us
Email Publius' Forum
Archives
Links
Other Blogs
MilBlogs
Religion

Gun Rights
Education
Radio Hosts