November 24, 2013 | Filed Under Abraham Lincoln, Anti-Americanism, Barack Obama, Budget, Business, Congress, Conservatives, Constitution, Democrats/Leftists, Elections, Entitlements, Ethics, GOP, Government Corruption, Liberals, President, Progressives, Republicans | Comments Off
Chuck Busch
This month, our country is remembering two famous Americans, Abraham Lincoln and John F. Kennedy. On November 19, 1863, Abraham Lincoln delivered his short (about 3 minutes) but inspiring speech at the dedication of the soldier's cemetery in Gettysburg. November 22 marks the date when an assassin's bullet ended the life of President Kennedy in Dallas, Texas exactly 50 years ago. Our current president has often sought to align or identify himself with either president at one time or another hoping that by association, some of their popularity might transfer to him. President Obama has characteristically had a way of inserting himself into every subject of historical note as the government's historical website can attest to. The account of American's remarkable achievements have been recently updated to reflect the current administration's "contributions" to this country's progress.
Though there have been many occasions where Obama has put on the Kennedy mantle, his keen interest appears to be the Lincoln one. In fact, he used the Lincoln bible for swearing in his oath of office at his two inaugurations. Here's indisputable proof that greatness cannot be acquired by osmosis. He might have as well sworn in on a Marvel comic book because since he entered office he has deliberately and flagrantly circumvented the sacred oath to protect and preserve the Constitution.
A brief comparison of the two men and their respective visions for America however reveals how implausible it would be to interpose one for the other. This was glaringly apparent recently when Obama declined an invitation to speak at the Gettysburg ceremonies, explaining that he simply was too busy to attend. In other words, he had more important things to deal with (like repairing the DemolitionCare PR damage), then to pay homage to a man who in just a few eloquent and poetic words captured the essence of our Constitutional Republic and inspired the country to persevere. Lincoln managed to make it in the midst of conducting a enormous nationwide military campaign and running the government with just a very few aids, no massive security detail, no four speech writers and no teleprompter which had not been invented as yet.
Read more
November 13, 2013 | Filed Under Congress, Conservatives, Constitution, Democracy, Democrats/Leftists, Elections, Ethics, GOP, Government, Government Corruption, Liberals, President, Progressives, Republicans, Warner Todd Huston | Comments Off
-By Warner Todd Huston
On the November 11 broadcast of The O'Reilly Factor, Fox News commentator Bernie Goldberg claimed that conservatives can never win an election for President and the real RINOS are the Tea Partiers who care only about their "rigid ideology" instead of the Republican Party itself.
Goldberg was on with O'Reilly warning conservatives and tea partiers that if they push for a conservative presidential candidate in 2016 then Hillary Clinton will easily win the White House. Goldberg insisted that conservatives and tea partiers should throw away their principals and vote for a mushy moderate like Chris Christie.
Not only that but he called the "hard right" the real RINOs (Republican In Name Only):
Read more
November 12, 2013 | Filed Under Anti-Americanism, Conservatives, Constitution, Democrats/Leftists, Education, Elections, GOP, Government, Liberals, Progressives, Republicans, Warner Todd Huston | Comments Off
-By Warner Todd Huston
There are a few facts about the current political climate that are 100 percent beyond question. One is that the GOP establishment hates Tea Partiers and conservatives far more than they hate Democrats. Secondly, if there is amnesty for illegals, the GOP will become a permanent minority party. So, if amnesty arrives perhaps we have the opportunity to eliminate moderate Republicans and remake the GOP as a truly conservative party for the first time in history?
So, the latter part of my first paragraph is an admission of sorts. The Republican Party has never been a truly conservative party. It really is the moderate, establishment's party, not ours. Granted, when founded the GOP was actually the radical party. It was for the elimination of slavery, not the tolerance of it. There was little mincing words with the so-called "black Republican" Party. But its post Civil War incarnation is what it's been for most of its history.
As it evolved after the North won the Civil War, the GOP became the party of big business. At the time that was essentially the "conservative" position to take, but the fact is one cannot use the words "conservative" and "liberal" to describe American politics until FDR began his assault on the business sector and George McGovern put the final anti-American nail in the Democrat Party's coffin.
Read more
November 2, 2013 | Filed Under Americans For Prosperity, Chicago, Congress, Conservatives, GOP, Illinois, Republicans, Warner Todd Huston | Comments Off
-By Warner Todd Huston
Today, November 2, I attended the first ever Americans for Prosperity Restore Illinois Summit–a gathering of conservatives and Republicans looking to bring a renaissance to the Land of Lincoln.
There were some great speeches given from such luminaries as conservative activist and Fox News contributor Michelle Malkin, Radio personality and Glenn Beck host Dana Loesch, Congressman Peter Roskam, former Congressman and conservative radio host Joe Walsh, and radio personality Dan Proft, some good panels were held and hundreds of great Illinois conservatives were in attendance.
I did not take video, but Ulysses Arn did. He's uploading as I post this so later on check out Arn's Blog for video.
In this post I'll relay some good quotes from some of those speakers and offer the essential bullet points of the four GOP candidates for Illinois Governor. Now I did not see everyone, so this post will concern only those I was able to catch.
Sponsored by the Illinois chapter of Americans for Prosperity, some 400 tickets were sold for the event–pretty good for a deep blue state like Illinois. Also pretty good since the event was held in Chicago, that deep blue state's bluest corner. (AFP Ill. Director David From left)
The morning started with an address form AFP chief Tim Phillips (which I missed because I was 45 minutes late to the event) and AFP State Director David From. Then came radio host and Townhall political editor Guy Benson. I can't say much about his address since I walked in just as he was finishing up.
Walsh Takes 'Em By Storm
Next came former Congressman Joe Walsh (right), now an evening radio personality for WIND radio in Chicago (http://walshfreedom.com/).
Walsh noted that he may never be able to run for office in Illinois again because of his dour assessment of both the Illinois GOP and the direction of the country. Whatever his future holds, Walsh had a few good quotes that I was able to jot down.
In one instance, Walsh noted that because of how our schools have failed us, "too many Americans are stupid, they are misinformed, they know more about Dancing w The Stars than they do of Thomas Jefferson."
Read more
October 27, 2013 | Filed Under 2nd Amendment, CNN, Conservatives, Constitution, Democrats/Leftists, Ethics, GOP, Guns, Journalism, Liberals, Media, Media Bias, Progressives, Republicans, Warner Todd Huston | Comments Off
-By Warner Todd Huston
Former Alaska Governor Sarah Palin really knows how to jab liberals in the eye, doesn't she? This time she was asked by CNN's Constitution-hating Piers Morgan for an interview and Palin chose a unique way to decline. She sent a photo of herself, her hunting rifle, and a dead bear with a special message.
Palin's special message read, "Piers: Kid of busy right now."
Sarah Palin does it again, this time sticking her finger in the gun-hating Morgan's eye with a photo of herself with a gun–and a dead animal! Priceless.
Read more
October 27, 2013 | Filed Under Barack Obama, Conservatives, GOP, Iran, Israel, President, Warner Todd Huston | Comments Off
-By Warner Todd Huston
American Jewish billionaire Sheldon Adelson is pretty sick and tired of President Obama's bumbling foreign policy, especially his failed policy with Iran. In fact, he thinks that the U.S. should launch a nuclear bomb into the Iranian desert and then warn Tehran that the next one will be right down their throats in their capitol city.
Adelson was speaking on a panel at a Yeshiva University in New York discussing foreign policy.
Moderator Rabbi Shmuley Boteach asked Adelson whether or not the US should negotiate with Iran to try and get it to cease its uranium enrichment program.
"What are we going to negotiate about?" Adelson asked.
Read more
October 24, 2013 | Filed Under Allen West, Congress, Conservatives, Democrats/Leftists, Ethics, Florida, GOP, Government, House of Representatives, Liberals, President, Progressives, Race, Racism, Warner Todd Huston | Comments Off
-By Warner Todd Huston
Allen West, former Congressman from Florida, is always right on target with his comments, we all know, and his recent Facebook post was exactly right. It's the "white liberal progressives" who are the real racists in American society.
On Tuesday, October 22, West took to his Facebook Page to lay out the truth.
"And another thing," West wrote, "beyond Grayson and his cross, there's Democrat Senator Harry Reid refering to Barack Obama as light-skinned and not speaking in "Negro" dialect. And Democrat Vice President Joe Biden refering to Barack Obama as "clean and articulate." Where oh where is the outrage from NAACP, National Urban League, Congressional Black Caucus, Rev's Jackson or Sharpton? Oops, I forgot — white liberal progressives have a get out of jail free card. It's just tragic that these traitors are selling the black community out to the party of slavery, Ku Klux Klan, Jim Crow, literacy tests, poll tax, and modern day economic servitude. And they call me Uncle Tom?"
Read more
October 22, 2013 | Filed Under 2nd Amendment, Cable, Christianity, Conservatives, Constitution, Crime, Government, Religion, TV, Warner Todd Huston | Comments Off
-By Warner Todd Huston
The clan leader of the Robertson family on A&E's Duck Dynasty has a stance on gun control and, like always, the left won't like it. He says that we don't need gun control. We need "sin control."
He has said this before, of course, but his latest utterance was in an interview with Men's Journal.
"It ain't gun control we need, it's sin control," Si Robertson told the magazine.
Si also opened up about his past use of mind-altering substances, including alcohol.
Read more
October 21, 2013 | Filed Under Budget, Congress, Conservatives, Senate, Taxes, Ted Cruz, Warner Todd Huston | Comments Off
-By Warner Todd Huston
Texas Republican Senator Ted Cruz is defiant in the face of criticism of his hardline, conservative tactics during the show down over the shut down and the idea of defunding the President's disastrous take over of our healthcare system with Obamacare. He didn't go to Washington to make "99 new friends," he said.
In a new interview with ABC News, Cruz was asked about his purported unpopularity among some quarters (like idiot RINOs, and the anti-American Democrat Party). But Cruz was unbowed by the hate of those that themselves deserve to be reviled–the latter are my words, not his.
Read more
October 15, 2013 | Filed Under Budget, Congress, Conservatives, Ethics, GOP, House of Representatives, Liberals, Senate, Taxes, Texas, Warner Todd Huston | Comments Off
-By Warner Todd Huston
Texas Congressman Louie Gohmert is sick to death of RINO Republicans like Arizona senator John McCain, dubbed John McLame by most conservatives. Though he didn't exactly name the RINO from Arizona, he certainly painted quite a picture last weekend slamming him.
Gohmert was speaking during a panel discussion at the Values Voter Summit that was held over the weekend of October 12 and the discussion moved toward the current budget impasse in DC.
Gohmert then brought up "some senator from Arizona" as he prepared to slam John McCain in a thinly veiled reference.
"I heard just before I came some senator from Arizona," Gohmert said to laughter from the audience. "A guy that liked Qadaffi before he wanted to bomb him, a guy that liked Mubarak before he wanted him out, a guy that's been to Syria and supported Al-Qaeda and rebels. But he was saying today 'The shutdown has been a fool's errand.' And I agree with him. The President and Harry Reid should not have shut this government down," he said to great applause.
Read more
October 6, 2013 | Filed Under Anti-Americanism, Budget, Business, Capitalism, Conservatives, Democrats/Leftists, Economy/Finances, Education, Entitlements, Ethics, Feminism, Jobs, Liberals, Progressives, Republicans, Warner Todd Huston | Comments Off
-By Warner Todd Huston
It only took him five minutes, but economist Thomas Sowell, an African American, practically destroyed the left's constant use of racism (today we call it the race card) as well as its reliance on the false theories of feminism.
Thomas Sowell is a free-market economist, social theorist, philosopher and author. In 1981, Sowell appeared on an episode of the TV show Firing Line, featuring renowned conservative William F. Buckley.
Dr. Sowell was questioned by Harriet Pilpel, a lawyer and feminist activist who asked him how he would bring about more equality in society for women and minorities. Citing the gender wage gap that was all the rage of leftists at that time, Pilpel asked Sowell how he might explain such pay discrepancies, and what the underlying causes might be. As you can see on the video above, in just under five minutes Professor Sowell totally deconstructed the equality myths that are still perpetuated in the media, academia and the halls of government to this very day.
Sowell just destroyed this woman's whole world, didn't he? Tell us in the comments section what you thought of this great video.
Read more
October 4, 2013 | Filed Under 2nd Amendment, Anti-Americanism, Connecticut, Conservatives, Constitution, Crime, Ethics, Guns, Security/Safety, Warner Todd Huston | Comments Off
-By Warner Todd Huston
The family of one of the victims in the murderous crime perpetrated at Sandy Hook Elementary in Newton, Connecticut last year won't have their Second Amendment rights taken from them even though they lost one of their dear ones to a killer using an AR-15 rifle that terrible day.
A story in the Republican-American features the Paradis and D'Avino family who are gun enthusiasts and supporters of the Second Amendment of the U.S. Constitution and they say despite the crime that befell their family, they are still strong supporters of American's rights to bear arms.
Rachel D'Avino was a 29-year-old teacher at Sandy Hook who lost her life when the crazed gunman made his way through the building killing as many as he could before finally taking his own life as police closed in.
The killer used a Bushmaster rifle which is a civilian version of the AR-15 rifle that many in the media absurdly calls a "military-styled assault rifle." But regardless of labels, the gun was effective enough to kill all too many women and children.
But this incident won't deter the family from their belief in the U.S. Constitution nor will they let it destroy their warm family memories of target shooting together.
Read more
September 10, 2013 | Filed Under Anti-Americanism, Cable, Conservatives, Journalism, Liberals, Media, Media Bias, Republicans, TV, Warner Todd Huston | Comments Off
-By Warner Todd Huston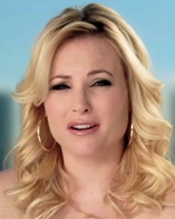 Meghan McCain is about to start a new "reality" TV show called Raising McCain soon to debut on the new Pivot cable TV channel. But true to her past five-years of public life, she can't help taking jabs at Republicans and conservatives as she does it.
The show will feature McCain and her friends sitting around talking about the news of the day in what is promised to be a hip, casual style meant to appeal to youthful viewers.
In a recent interview about her upcoming show, McCain complained about all the people attacking her and maintained that her new show won't be a political pundit-styled show because people were so "mean" to her that she is through with punditry.
"I spent the majority of my 20s having people like Glenn Beck and Ann Coulter and Laura Ingraham say nasty, personally hateful things about me, about my body, about my personal life," McCain told POLITICO. "…with people trying to humiliate me or make me out to seem like I'm stupid, or a whore, and it's just not the energy that I want to put out anymore. …I just got to a point where I'd like to do something that's a little different and I've never been happier."
But showing why folks on the right might be a bit irked at her, along with slamming conservative political talk-show hosts, McCain went on in the interview to bash Republican Chris Christie, criticized the "extreme right-wing," and make calls for "bipartisanship."
Read more
September 5, 2013 | Filed Under Americans For Prosperity, Conservatives, GOP, Illinois, Property Taxes, Taxes, Warner Todd Huston | Comments Off
-By Warner Todd Huston
On Friday night, August 30, during its 7th Annual Defending the American Dream Summit, held this year in Universal Orlando theme park in Orlando, Florida, Americans for Prosperity honored Robert and Tempie Lyons for the hard work of defeating a tax hike in the downstate community of O'Fallon, Illinois, a community just east of St. Louis.
The Lyonses, members of both the Metro East Pachyderm Club, a state Republican organization, and Americans for Prosperity, worked against a property tax hike that would have added several hundred dollars per year to every home in the community.
The pair hosted numerous phone banks in their home and spent weeks calling residents to warn them about the tax hike proposal, urging them to vote against it.
When Election Day arrived, the tax hike went down to defeat by 65 percent.
For their work, the Lyonses were awarded AFP's "Activists of the Year" award.

AFP-Illinois Director David From at the Podium Lauding the work of Robert and Tempie Lyons
Speaking of their efforts, AFP Illinois Director David From remarked that when the couple was told how outstanding their work was, they both replied that it was just want any good citizen should do. They just wanted to get the job done, From said of the Lyonses.
Read more
August 18, 2013 | Filed Under Adam Andrzejewski, Conservatives, Elections, Family, GOP, Government, Illinois, Liberals, Religion, Warner Todd Huston | Comments Off
-By Warner Todd Huston
Friday morning's Chicago Tribune (8/16/13) featured a photo of businessman and GOP candidate for Illinois Governor Bruce Rauner getting a big smooch on the lips from "friend and supporter Susan Petty." The phot got many conservatives up in arms.

Venture capitalist Bruce Rauner, a Republican candidate for Illinois governor, kisses friend and supporter Susan Petty on Thursday after riding to the Illinois State Fair in Springfield on his motorcycle. Thursday was Republican Day at the fair. (Tribune caption)
The photo, taken by John J. Kim at the Republican Day event at the Illinois State Fair, raised criticism from several directions. Some raised concerns about moral issues and some found it a telling illustration of political coalition building.
First of all the woman delivering the smooch is one Susan Petty, a political operative who was until the end of July on the payroll of Adam Andrzejewski's For the Good of Illinois.
Read more
July 30, 2013 | Filed Under Congress, Conservatives, GOP, Government, House of Representatives, Illinois, Joe Walsh, Republicans, Warner Todd Huston | Comments Off
-By Warner Todd Huston
Joe Walsh was, to say the least, a firebrand as the Congressman for the Illinois 8th District during his one term in Congress. He lost his re-election bid in the 2012 cycle, but while he was out there in D.C. he was always in the news for one thing or another that he said or did. Apparently he was such a firebrand that all our current GOP Congressmen have told Joe not to run for Congress again!
Walsh appeared at an event in Wauconda, Illinois on Sunday, July 28, and told the crowd that he's poked around with his former colleagues as to whether or not they'd support him for another run for Congress if he should decide to try.
Joe said that his former pals are less than enthused, if you will.
Some say that the reason his form colleagues don't want him around is so that they can "fold like a cheap tent" in the face of Democrat demands and his presence in D.C. makes that harder to do.
What do you think?
Now-a-days Joe Walsh is a talk show host (what else could he be! Ha, ha) and has a great show evening on WIND AM 560 in Chicago.
Read more
July 29, 2013 | Filed Under Anti-Americanism, Conservatives, Constitution, Democrats/Leftists, DOJ, Elections, Ethics, GOP, Government, Liberals, President, Progressives, Republicans, RNC, Warner Todd Huston | Comments Off
-By Warner Todd Huston
Last week PJ Media posted a short story that reported that certain operatives in the Republican Party establishment wanted to buck the Supreme Court of the United States of America and look to ways to re-instate federal oversight over elections and redistricting in southern states. The Republican National Committee immediately denied the report and said they absolutely were not looking to re-impose federal oversight on the states.
In June the Supreme Court (SCOTUS) struck down part of the voting rights law and returned oversight of redistricting and elections back to the several southern states. Since 1965 these states had to plead to the federal government to get approval for such things all due to civil rights violations during the days of Jim Crow.
This decision was hailed by conservatives as a move in the right direction but Obama's racebaiting Attorney General, Eric Holder, has vowed to return the states back to federal oversight quite despite what the SCOTUS decided.
Now, in the original PJ Media report (RNC Operatives Join Holder's Campaign Against Texas, Several Other States), it was reported that "the RNC have been spending RNC donations plotting to do exactly what Eric Holder is seeking to do–return Texas and other states to federal oversight."
Read more
July 12, 2013 | Filed Under Anti-Americanism, Business, Congress, Conservatives, Constitution, Crime, DREAM Act, Economy/Finances, GOP, House of Representatives, Immigration/Immigrants, Jobs, Journalism, Media, Media Bias, Newspapers, Taxes, Warner Todd Huston | Comments Off
-By Warner Todd Huston
USA Today recently put a negative spin on Minnesota Republican Congresswoman Michelle Bachmann's position about the so-called "Gang of Eight's" immigration reform bill, characterizing her point as a mere attempt to "kill the immigration overhaul," yet her points were more nuanced than that.
The paper claims that Bachmann "contends immigrants who came to the United States illegally shouldn't be rewarded with legal status" and went on to note that she opposes any of the current ideas being floated for immigration reform.
But Bachmann has not said that she doesn't ever want to deal with the millions of illegal immigrants in the U.S., but that she simply wants to secure the border before any further discussion on what to do with those immigrants is had.
Read more
July 4, 2013 | Filed Under Alexander Hamilton, Ben Franklin, Congress, Conservatives, Constitution, Declaration of Independence, Founders, George Washington, Holiday, Independence Day, James Madison, Revolutionary War, Sam Adams, Thomas Jefferson, Warner Todd Huston | Comments Off
-By Warner Todd Huston
Today America enjoys the celebration of 2376 years of existence as a nation by noting the day we declared our independence from our Mother nation, England. Sadly, that celebration has, for too many, become the "July Fourth" holiday, a day of picnics, rote parades, "white sales," and for some a day off work. Of course, we should not and don't celebrate any "July Fourth." We celebrate Independence Day, the day we formally separated from our parent nation and took those first unsure steps into the world as a nation of our own.
So, what is this Independence Day all about? Well, for one thing we celebrate the gifts that our Creator have given us. That's right, our Founding Fathers started this nation celebrating the gifts of life, liberty and the pursuit of happiness and those natural rights given to us by God, rights that no man can tax away from us, rights no man can legitimately take by force.
Contrary to the God averse America we have stumbled into, the Declaration mentions God, the Creator, or the divine multiple times and the Founders rested their entire claim of liberty and freedom on the claim that no government can legitimately take away the natural rights that mankind should and must enjoy.
The fact is the Founders did not want a nation free from religion (there is no such founding principle as a "wall of separation" as many think of it today, but that is another story for another day). This is not a Godless nation, but a nation based on Christian ideals.
Secondly, the Declaration of Independence is also a list of the wrongs and slights that England perpetrated against us. In the list of crimes against us that the English Crown and Parliament perpetrated against us is detailed many of the rights that free men must enjoy to truly be free men. This list of slights is not just stuffy old history but are timeless principles which should guide all men even today.
And lastly, to that "all men" point just noted. Our Founders did not write a Declaration that only pertained to their situation in their focused pint in history. Instead they wrote a document to inspire every people to take up freedom and liberty as their own. The Declaration of Independence is not just a document for America. It is one that should inspire all men everywhere to throw off the shackles of government imposed slavery. It is a document that is not just for the nascent American people, but one that insists, "all men are created equal, that they are endowed by their Creator with certain unalienable rights, that among these are life, liberty and the pursuit of happiness."
The Declaration of Independence is for humanity. Not just America.
And so that is also our charge. Freedom is a cause for all men, not just Americans. The United States should not shrink from the charge to aid and encourage freedom and liberty for all men.
Please take a minute to read the entire Declaration below and re-famliarize yourself with our founding ideals.
Read more
July 3, 2013 | Filed Under Abortion, Biology, Britain, Children, Conservatives, Contraception, Democrats/Leftists, Ethics, George W. Bush, Law, Liberals, Pro-Life, Progressives, Science, Stem Cell Research, Warner Todd Huston | Comments Off
-By Warner Todd Huston
Science is always pushing the envelope to see what it can create, but babies with three parents? That is what a recent report out of Britain claims. Soon babies born of DNA of one man and the donor eggs of two women might be on the horizon.
A report at the Daily Mail says that a baby with three parents could be born as early as 2105 after a "landmark decision" by British authorities to allow a "controversial genetic treatment."
While the genetic experiments are quite controversial and raises fears of "designer babies," others feel that many ailments, diseases, and hereditary genetic disorders could be cured and that babies could be born with a level of assurances that they would be healthy.
The techniques, the Daily Mail reports, would take the egg from one mother, inject it with DNA from a second woman and fertilize it with a man's sperm. "The resulting healthy child," the Mail reports "would effectively have two mothers and a father."
The British Government's chief medical officer, Professor Dame Sally Davies, claims that the procedure does not materially alter the genetic traits that would be passed on from the original donor egg and likened the introduction of genetic material from the second female egg to a changing of a "battery pack" in some electronic gadget.
Read more
July 2, 2013 | Filed Under 1st Amendment, Anti-Americanism, Computers, Conservatives, Constitution, Democrats/Leftists, Ethics, Facebook, Fox News, Inernet, Liberals, Media, Media Bias, Progressives, Technology, Warner Todd Huston | Comments Off
-By Warner Todd Huston
Todd Starnes of Fox News reports that Facebook blocked his postings because he posted support for the National Rifle Association (NRA), Paula Deen, Chick-Fil-A, and Jesus on his page.
The blocked comment was a snarky commentary on several news stories. It ended up eliciting hundreds of replies and likes before Facebook deleted it leaving a warning message.
In place of Starnes' page, Facebook posted a message that read, "We removed something you Posted, We removed this from Facebook because it violates our community standards.
"I'm about as politically incorrect as you can get," read Starnes' Facebook entry before it was deleted. "I'm wearing an NRA ball cap, eating a Chick-fil-A sandwich, reading a Paula Deen cookbook and sipping a 20-ounce sweet tea while sitting in my Cracker Barrel rocking chair with the Gather Vocal Band singing 'Jesus Saves' on the stereo and a Gideon's Bible in my pocket. Yessir, I'm politically incorrect and happy as a june bug."
Facebook has since admitted that it was a "mistake" for blocking Starnes' Facebook page and has re-instated his access and posting privileges.
Facebook sent Starnes a message explaining its actions.
Read more
June 28, 2013 | Filed Under Anti-Americanism, Conservatives, Democrats/Leftists, Ethics, Family, Gay Marriage, Gays, Liberals, President, Progressives, Warner Todd Huston | Comments Off
-By Warner Todd Huston
In the wake of the U.S. Supreme Court decision on the Defense of Marriage Act (DOMA), the Faith & Freedom Coalition released a statement pledging its renewed effort to attempt to get Congress to address the issue on a federal level.
"Today's Supreme Court opinions on marriage are a stunning and indefensible display of judicial activism," the statement says in its opening line.
After pointing out that DOMA didn't really alter the definition of marriage in any way other than that determined in previous federal legislation, the group's statement announced a pledge to "seek the passage of federal legislation to remedy this situation as much as possible given the parameters of the decision."
In response to a query from Breitbart, Gary Marx, Executive Direct of FFC, affirmed that the group is not now pursuing a Constitutional Amendment for traditional marriage but would stick with "any incremental steps that can be taken first" via acts of Congress.
Read more
June 15, 2013 | Filed Under Cable, Children, Conservatives, Democrats/Leftists, Entertainment, Ethics, Health, Liberals, Media Bias, Mental Health, Progressives, TV, Warner Todd Huston | Comments Off
-By Warner Todd Huston

Don't poke the Mamma Bear!
Sarah Palin is getting back on track as an outspoken commentator on the news and her first step back in the spotlight is to slam so-called comedian Bill Maher for calling her son, Trig, a "retard" in his "comedy" act.
Palin has recently re-signed as a Fox News commentator after having let her contract lapse in January of 2013, likely with an eye toward having a voice in the upcoming 2014 midterm election cycle.
But elections were far from her mind after she discovered that so-called comedian Bill Maher was going around calling her Down's Syndrome child a "retard."
Palin heard about Maher's calumny from a piece in the Daily Caller by Ron Furtell titled, "Why I Heckled Bill Maher."
Furtell had gone with friends to see Maher's stand up routine in Las Vegas last week and took issue with the "comedy" Maher was dishing out.
Furtell noted that he has a special needs son and when Maher started calling Palin's son, Trig, a "retard," the writer couldn't take it in silence. He heckled Maher and was dutifully ushered out the door by security.
After Furtell published his Daily Caller piece, Sarah Palin also had a thing or two to say about Maher's nonsense.
Palin took to Twitter, as she is wont to do, and slammed Maher twice.
Hey bully, on behalf of all kids whom you hatefully mock in order to make yourself feel big, I hope one flattens your lily white wimpy a#*.

— Sarah Palin (@SarahPalinUSA) June 13, 2013
I'm in your neck of the woods this weekend, little Bill. Care to meet so I can tell you how I really feel? http://t.co/YlNbYwsQDz

— Sarah Palin (@SarahPalinUSA) June 13, 2013
It is always interesting to note that these extremist liberals are always the first ones to chastise people for calling names until it is a conservative they want to attack. Then the name calling runs fast and thick.
That isn't the first ime he's attacked a special needs child. Here is another example of this creep's "work"…
Read more
June 15, 2013 | Filed Under Blogging, Computers, Conservatives, Democrats/Leftists, Inernet, Journalism, Liberals, Media, Media Bias, New Media, Progressives, Technology, Twitter, Warner Todd Huston | Comments Off
-By Warner Todd Huston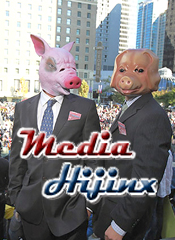 If you are a Twitter user you know without question that the social media service often becomes little else but a massive fight club with lots of name calling and foul language and a survey of the Twitter accounts of some well-known journalists and media types shows that they are just as prone to the fight club mentality as everyone else.
Fishbowl DC put together an amusing survey of the Twitter feeds of ten journalists and warns that they are "10 Journos You Don't Want to Fight on Twitter."
Included on the list are two Breitbart scrappers, John Nolte and Matthew Boyle. But also appearing are The Washington Post's Jenifer Rubin, Mediaite's Tommy Christopher, Politico's Glenn Thrush, CNN's Jake Tapper, and several others.
The back and forth is hot and heavy with Commentary's John Podhoretz calling "total horseshit" on Ben Smith from BuzzFeed, Wonkette publisher Rebecca Schoenkopf calling Red State's Eric Erickson a "pussy," CNN's Jake Tapper essentially calling someone a liar, Breitbart's Boyle slamming Ashley Judd for her bad grammar… it's a veritable playground rumble out there.
The fur is flying on a daily basis and if you follow many of the nation's top writers and media personalities you'll see. As Fishbowl DC warns, "if you take some of them on, you [sic] doing so at your own risk."
Now time to go slag Fishbowl DC for its bad grammar…. Boyle, you up for this?
Read more
May 31, 2013 | Filed Under Conservatives, Democrats/Leftists, Ethics, Journalism, Liberals, Media, Media Bias, Progressives, Warner Todd Huston | Comments Off
-By Warner Todd Huston
Charles P. Pierce of Esquire once wrote a book titled Idiot America: How Stupidity Became a Virtue in the Land of the Free, but after his latest blog post it seems clear that he first learned of those idiots in America a little closer to home: himself.
The dyspeptic Mr. Pierce who is so concerned with fingering those stupid Americans thought he found another example of the same to highlight in his May 28 blog post at Esquire.
Pierce discovered a blog post on Examiner.com mentioning a "conservative gay political analyst" who thought that Barack Obama was out of sight during the attacks at Benghazi, Libya because the president had slipped away to indulge a cocaine binge.
That is likely a pretty stupid conspiracy theory granted. But what got Pierce was less the theory than where he thought it was coming from. Here is what he said about that:
Read more
May 14, 2013 | Filed Under ABC, Anti-Americanism, Associated Press, Barack Obama, CBS, CNN, Congress, Conservatives, Crime, Democrats/Leftists, Ethics, Fox News, GOP, Government, IRS, Journalism, Liberals, Media, Media Bias, MSNBC, NBC, NPR, President, Progressives, Reuters, Warner Todd Huston | Comments Off
Obama and his flapping-mouthed flacks keep saying with each new scandal that President Obama had "no knowledge" of any of these scandals. They claim that others are responsible and he is innocent.
He didn't know about Benghazi, he didn't know about the IRS' attacks on Tea Party groups, he didn't know of the DOJ's violation of freedom of the press, he didn't know… well, apparently he didn't know of anything.
So… then… what DOES he know? About ANYTHING?
May 12, 2013 | Filed Under Anti-Americanism, Barack Obama, Business, Capitalism, Conservatives, Constitution, Crime, Democrats/Leftists, Ethics, GOP, IRS, Journalism, Liberals, Media, Media Bias, President, Progressives, Taxes, Warner Todd Huston | 1 Comment
-By Warner Todd Huston
During the 2012 presidential campaign, many conservatives complained that the IRS was targeting them for harassment, some even claimed that Obama had an "enemies list." During that time the progressive media complex ridiculed these claims but now the IRS itself has come forward to "apologize" for just the sort of behavior that conservatives accused it of during the late campaign for president.
The New York Times, led the way last year not only dismissing claims that the IRS was acting in a partisan manner by saying that the IRS was just doing its job, but the so-called paper of record went further calling for the taxing agency to step up its efforts to an even higher degree.
In another report, the Times attempted to spin the whole discussion as little else but a Republican effort to create a false political narrative.
Huffington Post joined that line of attack with a piece by Dan Froomkin who similarly praised the IRS for its targeting of political groups and insisting that more be done.
Froomkin additionally reported that everything the IRS was doing was "perfectly normal and appropriate."
Read more
May 9, 2013 | Filed Under Conservatives, Republicans, Warner Todd Huston | Comments Off
A good friend of mine is doing a new show….
Fun stuff. Please subscribe to his channel.
May 7, 2013 | Filed Under Congress, Conservatives, Democrats/Leftists, Elections, GOP, House of Representatives, Liberals, Progressives, South Carolina, Warner Todd Huston | Comments Off
-By Warner Todd Huston
Hook up site AshleyMadison.com is again courting controversy after debuting a new billboard campaign south of Columbia, South Carolina, that uses a photo of ex Governor Mark Sanford to sell its tryst-arranging services.
The ad appears on Interstate 26, 25 miles below South Carolina's state capital, Columbia, and takes up two, stacked billboards. The top billboard reads "Next time use…" next to a photo of Gov. Sanford. The one below reads "AshleyMadison.com to find your 'running mate.'" The lower billboard also features the website's slogan, "Life is short. Have an affair."
The site's CEO, Noel Biderman, claims that he hopes his billboards will lead to more acceptance for adultery and cheating and lead to less criticism for those who indulge such behavior.
"We are trying to get people to distinguish between capability, and what goes on in the bedroom," Biderman said. "There are few voices speaking on behalf of those who are unfaithful. Once we found out [Sanford] was back in business, that's the story we want to attach ourselves to. We believe careers shouldn't be lost because you choose not to sustain monogamy."
Sanford drew criticism in 2009 for an extramarital affair that eventually drove him from the Governor's office. Now, Ex-Governor Sanford is now running for Congress in South Carolina. His campaign has not released a statement on the billboards.
Read more
May 6, 2013 | Filed Under Conservatives, GOP, Illinois, Missouri, Republicans, Warner Todd Huston | Comments Off
-By Warner Todd Huston
If you are a Midwesterner–especially in Illinois and Missouri–and you are in any way connected with political campaigning, you've heard about or run across Chip Gerdes. A big bear of a guy, Gerdes was one of the two states' most active background operatives.
Gerdes wasn't an "out there" guy, not the sort of guy that people outside of the in-the-know world of political operatives would have met or heard of. Chip worked behind the scenes and his hand was evident in so many issue and candidate info campaigns in Illinois it was hard to keep track of them all. As Breitbart.com's Joel Pollak said, "He was an Alinskyite–for the good guys."
Chip was always very full of life, verve, and swagger. Ever ready to ride to the sound of the guns whenever conservatives in Illinois and Missouri needed him. And boy did he love what he did.
Whenever one encountered Gerdes he was gregarious with a slap to the back, a hearty handshake, a word about his latest campaign effort, and an offer to go get a drink at the earliest convenience.
Read more
« Previous Page
—
Next Page »
Social Networking
Help the Soldiers!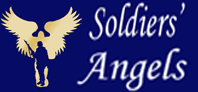 American Genius
Our Founding Ideas
---
"Governments are instituted among men,deriving their just powers from the consent of the governed." Declaration of Independence July 4, 1776
---
Recently Written
Featured Sites



What THEY Say:
Foreign News In English
Illini Alliance
Blogroll
Political Parties

Contact Us
Email Publius' Forum
Archives
Links
Other Blogs
MilBlogs
Religion

Gun Rights
Education
Radio Hosts