June 29, 2016 | Filed Under Barack Obama, Democrats/Leftists, Ethics, Founders, Government Corruption, History, Islam, Koran, Liberals, PCism, President, Progressives, Religion, Society/Culture, Thomas Jefferson, Warner Todd Huston | Comments Off on
---
No, Thomas Jefferson was NOT the First President to Hold an 'Iftar Dinner'

-By Warner Todd Huston
Every year he's been in office, President Obama has hosted an "Iftar dinner" to honor Islam in the White House. Except for the last two years, the President has also led his speech with the outlandish nonsense that in 1805 Thomas Jefferson held the "first Iftar dinner" in the White House. And every time it's been utter hogwash.
For the 2012 Iftar dinner celebration, for instance, Obama said the following:
As I've noted before, Thomas Jefferson once held a sunset dinner here with an envoy from Tunisia — perhaps the first Iftar at the White House, more than 200 years ago. And some of you, as you arrived tonight, may have seen our special display, courtesy of our friends at the Library of Congress — the Koran that belonged to Thomas Jefferson. And that's a reminder, along with the generations of patriotic Muslims in America, that Islam — like so many faiths — is part of our national story.
The reference to Jefferson's so-called Iftar dinner in the 2012 speech was at least a step closer to reality than in the past when he was less equivocal. In 2010, for instance, Obama said straight out Jefferson's was the first Iftar dinner.
Tonight, we are reminded that Ramadan is a celebration of a faith known for great diversity. And Ramadan is a reminder that Islam has always been part of America. The first Muslim ambassador to the United States, from Tunisia, was hosted by President Jefferson, who arranged a sunset dinner for his guest because it was Ramadan—making it the first known Iftar at the White House, more than 200 years ago.
But the fact is Jefferson's dinner is neither a sure thing nor a "perhaps." President Thomas Jefferson simply did not hold any Iftar dinner in the White House, nor did he intend to honor Islam that day. To claim that the very first president to authorize war against "the Musselmen""–as he called Muslims–would have hosted a dinner to honor Islam is an absurdity of the first order.
Read more
June 6, 2016 | Filed Under History, Warner Todd Huston, WWII | Comments Off on
---
Ike's D-Day Letter to the Troops, June 6, 1944

-By Warner Todd Huston

With all the weakling college students whining about "safe spaces" today, it is incumbent upon us to remember that there were no safe spaces on the beaches of Normandy.

As the troops prepared to shove off, many for their final act, commander in chief Dwight Eisenhower distributed a letter to buck up the spirit of the troops and to remind them of how important their efforts was.

Here is that letter (double click to see the letter full size):
June 6, 2016 | Filed Under Warner Todd Huston, WWII | Comments Off on
---
D-Day Anniversary: For Remembering D-Day With Ike and Reagan

-By Paul Kengor

For me, Memorial Day happens twice within a week. The first, the official holiday at the end of May, is quickly reinforced a week later, every June 6: D-Day.

Of all the wartime anniversaries, none strike me quite like D-Day–the invasion of Normandy, the liberation of France, the final push to defeat Nazi Germany. It was June 6, 1944, a date that sticks like December 7, like July 4, like September 11. The mix of extreme sorrow and triumph has been unforgettably replicated on film by Steven Spielberg in the stunning opening of Saving Private Ryan.

What must it have been like to be among those first waves at the beaches? Indescribable, simply indescribable.
Read more

June 6, 2016 | Filed Under Germany, History, Italy, Warner Todd Huston, WWII | Comments Off on
---
Remembering D-Day, June 6, 1944
May 30, 2016 | Filed Under Adolph Hitler, Air Force, Army, Britain, Coast Guard, Education, Europe, France, Germany, History, Holiday, Japan, Marines, Memorial Day, Middle East, Military, National Guard, Navy, Veterans, Vietnam, Vietnam War, Warner Todd Huston, WWI, WWII | Comments Off on
---
Time to Remember The Many Americans Buried in U.S. Military Cemeteries Across the World

-By Warner Todd Huston
"From these honored dead we take increased devotion to that cause for which they gave the last full measure of devotion."–Abraham Lincoln, Gettysburg Address
As we prepare to celebrate Memorial Day to pause in thanks for the sacrifices made by millions of Americans who died while fighting to preserve freedom, a documentary called "These Hallowed Grounds" reminds us that our war dead are not just interred here at home, but are spread across the world on battlefields almost lost to the memory of far too many of us.
When we think of our military cemeteries, those final resting places of so many American heroes, we usually think of Arlington National Cemetery, certainly. But do we think of the hundreds of American military cemeteries in such places as France, the Philippines, and other nations across the world? Sadly, not many of us do.
If you are like many of us, you may not be very well informed about all the many American cemeteries erected to memorialize our legions of war dead. To correct that deficit the PBS documentary "These Hallowed Grounds" is an excellent way to learn about these bucolic and solemn memorials.
Most Americans know of the World War Two cemetery at Omaha Beach, Normandy, site of one of the 1944 D-Day landings. But there are some twenty-one other cemeteries in eight other countries memorializing our dead from World Wars One and Two and the documentary tells the powerful tale of many of them.
Our many war cemeteries are maintained by the U.S. government's American Battle Monuments Commission and contain monuments to some 125,000 American war dead. The names of another 94,000 missing soldiers are inscribed into the Walls Of The Missing at these locations and this film takes viewers on an important journey across the world to see and learn about them.
Read more
May 30, 2016 | Filed Under Air Force, Army, Civil War, Coast Guard, Holiday, Marines, Memorial Day, Military, Navy, Veterans, Warner Todd Huston | Comments Off on
---
The Illinois Civil War General Who Helped Create Memorial Day

-By Warner Todd Huston
A few years after the Civil War as the nation started upon its long road toward reconciliation, rebuilding, and healing the wife of one of the war's union generals noticed the touching devotion of Confederate widows, wives and their children as each year they came together to place flowers and little flags at the graves of their fallen. Mary Simmerson Cunningham Logan was so moved by the devotion she witnessed that she urged her husband, Illinois General John A. "Blackjack" Logan, to look into creating what was to become Memorial Day.
General Logan was a Senator from Illinois and eventually became a candidate for Vice President on the 1884 Republican ticket, losing to Grover Cleveland and another Illinoisan, Vice President Adlai Stevenson. But before all that Logan was instrumental in creating Decoration Day, the celebration of the nation's war dead that eventually became Memorial Day.
The following is the general order that Logan issued in 1868.
HEADQUARTERS GRAND ARMY OF THE REPUBLIC
General Orders No.11, WASHINGTON, D.C., May 5, 1868

The 30th day of May, 1868, is designated for the purpose of strewing with flowers or otherwise decorating the graves of comrades who died in defense of their country during the late rebellion, and whose bodies now lie in almost every city, village, and hamlet church-yard in the land. In this observance no form of ceremony is prescribed, but posts and comrades will in their own way arrange such fitting services and testimonials of respect as circumstances may permit.
May 28, 2016 | Filed Under Afghanistan, Anti-Americanism, Barack Obama, Education, Freedom, George W. Bush, Government, Government Corruption, Holiday, Iraq, Islamofascism, Japan, Liberals, Memorial Day, Military, Nuclear Bomb, President, Progressives, Public School, Republicans, Terrorism, Warner Todd Huston, WWII | Comments Off on
---
Shift in U.S. Against WWII A-Bombing of Japan is a VERY Bad Sign

-By Warner Todd Huston
On the even of Memorial Day when we take a moment in our busy lives to remember the sacrifice made by millions of soldiers who lost their lives in war since our nation was founded, President Obama went on another apology tour, this time to grovel in front of the Japanese in abject despair for dropping the atomic bomb on them during WWII. Sadly, too many Americans are just as foolish as he if the results of a new poll are any indication. It is all proof that the U.S. is losing its grip on reality.
Before I get too much farther into this business, let me just say to Japan that I am not sorry we destroyed two of your major cities with the A-Bomb. I don't have even a tiny bit of sympathy for Japan's loss. They started the war, they murdered and enslaved millions (not hyperbole), they attacked us, and even as their forces were clearly beaten they refused to surrender which would have necessitated perhaps a million more casualties should the U.S. have had to invade to pacify them. They even refused to surrender after we wiped out Hiroshima with a single bomb forcing us to do it again at Nagasaki.
Actions have consequences and Japan's actions led to what they deserved. Period.
Unfortunately, today too many Americans are starting to regret the A-Bombing of Japan, the bombing that saved the lives of so many Americans and Japanese both. A new poll finds a bare one percent more Americans now disapprove of the bombing than approve.
A new CBS News poll found only 43 percent of Americans still approve of the bombing of Hiroshima and Nagasaki while 44 percent disapprove. This year's result compares to 53 percent approving of the bombing in 1990 with 41 percent disapproving.
This is a travesty created by our failed miseducation system.
Read more
May 16, 2016 | Filed Under 2nd Amendment, Anti-Americanism, California, Constitution, Courts, Democrats/Leftists, Ethics, Founders, Freedom, Government Corruption, Gun Control, Guns, Judges, Law, Liberals, PCism, Police State, Policy, Progressives, Regulation, Security/Safety, Society/Culture, Thomas Jefferson, Warner Todd Huston | Comments Off on
---
U.S. Appeals Court Rules Americans Have a Right to Buy and Sell Firearms

-By Warner Todd Huston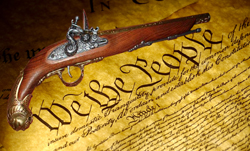 In a new ruling the U.S. Court of Appeals for the Ninth Circuit maintained that Americans have a Constitutional right to acquire and sell arms.
The Ninth Circuit Court remanded the case of Teixeira v. County of Alameda back to a lower court informing it the court that the Second Amendment and its history protects the rights of Americans to self-defense including the "right to acquire weapons" as well as own them.
This puts a dent in the city of Alameda's regulations that practically bans the opening of any gun store in the city.
Read more
April 19, 2016 | Filed Under Anti-Americanism, Civil Rights Act, Civil War, Congress, Conservatives, Democracy, Democrats/Leftists, Ethics, GOP, Government Corruption, History, Liberals, Policy, President, Progressives, Senate, Slavery, Warner Todd Huston | Comments Off on
---
Today is the Anniversary of When Republicans Outlawed the Democrat Run KKK Terror Group

-By Warner Todd Huston
It is indisputable that the Republican Party is really the party of civil rights, not the Democrats. And today we have one more example of that truism with the 145th anniversary of the Republican Party's essential outlawing of the Ku Klux Klan, the Democrat Party's domestic terror group.
The actions against the Klan stemmed from an outrageous massacre of nearly 300 blacks perpetrated by white, Democrat Klan members in Louisiana in 1868.
On September 28, 1868 — three years after the Confederate south lost the civil war — a mob of marauding whites rampaged through Opelousas, Louisiana and massacred nearly 300 blacks who were Republican voters.
The outrage began when white, Democrat KKK members attacked the white owner of a Republican-leaning newspaper. The newspaper editor, a former school teacher for black students, was defended by several black friends during the attack and this action enraged the mob further sending them on a day-long spree of murder and mayhem.
The attack was so outrageous that the Republican Party acted to essentially ban the KKK. By April 20, 1871, the GOP passed a law banning the oppression perpetrated by the KKK when President Ulysses Grant and Congress passed the Ku Klux Klan Act, also known as the third Enforcement Act. The law established penalties against anyone who tried to deprive any other citizen the benefit of equal protection under the laws of the United States. The law also gave the president the power to use the military to ensure that the rights of blacks were upheld.
This interest in civil rights carried all the way to the 1964 Civil Rights bill that was passed with the overwhelming support of Republicans.
Read more
January 17, 2016 | Filed Under 1st Amendment, Abraham Lincoln, Anti-Americanism, Bible, Catholicism, China, Christianity, Civil War, Congress, Constitution, Democracy, Ethics, Free Speech, Freedom, Government Corruption, Islam, Jesus, Jews, Judaism, Liberals, Liberty, Mormons, Progressives, Religion, Russia, Slavery, Warner Todd Huston | Comments Off on
---
Lincoln Quote That Can Be Used for Freedom of Religion

-By Warner Todd Huston
On August 24 of 1855, Abe Lincoln made another one of his arguments against slavery. But I'd dare say that the logic of his point works to defeat the left's efforts to destroy freedom of religion today, too.
By 1855 Illinoisan Abraham Lincoln had firmly joined the anti-slave element of the Whig Party and he was already developing a reputation as an eloquent speaker against the "Peculiar Institution."
In August he made the argument that having slavery in a nation that is supposed to believe in the freedom and equality of men is a contradiction that makes the belief in equality essentially a lie.
Here is how he once described the dichotomy between a nation that claims to value equality and a nation that supports slavery:
Read more
January 4, 2016 | Filed Under 1st Amendment, 2nd Amendment, Anti-Americanism, Bill of Rights, Congress, Conservatives, Constitution, Declaration of Independence, Democracy, Ethics, Federalism, Founders, Free Speech, Freedom, Government, Government Corruption, Gun Control, Guns, Law, Liberals, Liberty, Oregon, Police State, Policy, President, Progressives, Property Rights, Regulation, Republicans, States Rights, The Law, Warner Todd Huston | Comments Off on
---
Video From Oregon Activist: 'We're Breaking NO Laws' But Warns They Are Armed—NO RUBY RIDGE

-By Warner Todd Huston
As patriots gather outside the Malheur National Wildlife Refuge near Burns, Oregon, all eyes are on the activists gathered there to protest what they feel is a government gone wild. Many of the activists are armed raising some fears that bloodshed could result if Obama's government sends armed officials to clear them out. But one activist has a warning and a promise for officials.
In a video posted to Facebook, activist Jon Ritzheimer told those watching his video that he and his fellows have gathered to defend their Constitutional rights.
Close to the end of the video the activist explains one of the reasons that he and his fellows are protesting. He says that the refuge is "swallowing up ranches."
On the video Ritzheimer continues saying, "this refuge here we found out is also the largest and it's getting bigger and bigger. It's swallowing up ranchers. It's already kicked off over 100 ranchers from this land."
Still, Ritzheimer goes to pains to point out that the land they are camping on is public land and that they aren't breaking any laws. He further points out that there has been no vandalism of the park. He insists, "there's nothing illegal taking place here."
"This land belongs to 'we the people.' It's outlined right here in the Constitution," Ritzheimer says.
Read more
December 28, 2015 | Filed Under Abraham Lincoln, Bill of Rights, Civil War, Constitution, Declaration of Independence, Democracy, Ethics, Founders, Government, Government Corruption, History, James Madison, Slavery, Thomas Jefferson, Warner Todd Huston | Comments Off on
---
What the Constitution Really Says About Race and Slavery

-By David Azerrad, Heritage Foundation, Daily Signal

One hundred and fifty years ago this month, the 13th Amendment officially was ratified, and with it, slavery finally was abolished in America. The New York World hailed it as "one of the most important reforms ever accomplished by voluntary human agency."

The newspaper said the amendment "takes out of politics, and consigns to history, an institution incongruous to our political system, inconsistent with justice and repugnant to the humane sentiments fostered by Christian civilization."

With the passage of the 13th Amendment—which states that "[n]either slavery nor involuntary servitude, except as a punishment for crime whereof the party shall have been duly convicted, shall exist within the United States, or any place subject to their jurisdiction"—the central contradiction at the heart of the Founding was resolved.

Eighty-nine years after the Declaration of Independence had proclaimed all men to be free and equal, race-based chattel slavery would be no more in the United States.

While all today recognize this momentous accomplishment, many remain confused about the status of slavery under the original Constitution. Textbooks and history books routinely dismiss the Constitution as racist and pro-slavery. The New York Times, among others, continues to casually assert that the Constitution affirmed African-Americans to be worth only three-fifths of a human being.

December 24, 2015 | Filed Under Christianity, Christmas, GOP, Religion, Republicans, Ronald Reagan, Warner Todd Huston | Comments Off on
---
WATCH: Ronald Reagan Reads Life of Christ to Children at White House at Christmas in 1982

In the inaugural broadcast of NBC's "Christmas in Washington," part of the program included then-President Ronald Reagan reading "A Solitary Life," a parable of the life of Jesus Christ, to children gathered at the White House.

After nearly 2,000 years, Jesus today is "the centerpiece of much of the human race," says President Reagan. All the armies, govrnments, and powers of this world have not affected the world in any way as powerfully as this "one solitary life," he explains…

Read more at CNSNews.com.

December 7, 2015 | Filed Under History, Warner Todd Huston, WWII | Comments Off on
---
75 Years Later, Remembering Pearl Harbor: Dec. 7, 1941, A Day That Will 'Will Live in Infamy'
On Dec. 9th, 1941, the Japanese launched a sneak attack on our forces at Pearl Harbor, Hawaii. As a result, America formally joined the war against the Axis powers.
2,402 American servicemen were killed and 1,282 were wounded.
This is in memory of them.
November 26, 2015 | Filed Under Founders, George Washington, Thanksgiving, Warner Todd Huston | Comments Off on
---
George Washington's Thanksgiving Proclamation

By the President of the United States of America, a Proclamation, October 3, 1789
Whereas it is the duty of all Nations to acknowledge the providence of Almighty God, to obey his will, to be grateful for his benefits, and humbly to implore his protection and favor — and whereas both Houses of Congress have by their joint Committee requested me to recommend to the People of the United States a day of public thanksgiving and prayer to be observed by acknowledging with grateful hearts the many signal favors of Almighty God especially by affording them an opportunity peaceably to establish a form of government for their safety and happiness.
Now therefore I do recommend and assign Thursday the 26th day of November next to be devoted by the People of these States to the service of that great and glorious Being, who is the beneficent Author of all the good that was, that is, or that will be — That we may then all unite in rendering unto him our sincere and humble thanks — for his kind care and protection of the People of this Country previous to their becoming a Nation — for the signal and manifold mercies, and the favorable interpositions of his Providence which we experienced in the course and conclusion of the late war — for the great degree of tranquility, union, and plenty, which we have since enjoyed — for the peaceable and rational manner, in which we have been enabled to establish constitutions of government for our safety and happiness, and particularly the national One now lately instituted — for the civil and religious liberty with which we are blessed; and the means we have of acquiring and diffusing useful knowledge; and in general for all the great and various favors which he hath been pleased to confer upon us.
Read more
November 26, 2015 | Filed Under Founders, John Adams, Thanksgiving, Warner Todd Huston | Comments Off on
---
Pres. John Adams Thanksgiving: A Proclamation Recommending a National Day of Humiliation, Fasting, and Prayer

Delivered March 6, 1799 by President John Adams
As no truth is more clearly taught in the Volume of Inspiration, nor any more fully demonstrated by the experience of all ages, than that a deep sense and a due acknowledgment of the governing providence of a Supreme Being and of the accountableness of men to Him as the searcher of hearts and righteous distributer of rewards and punishments are conducive equally to the happiness and rectitude of individuals and to the well-being of communities; as it is also most reasonable in itself that men who are made capable of social acts and relations, who owe their improvements to the social state, and who derive their enjoyments from it, should, as a society, make their acknowledgments of dependence and obligation to Him who hath endowed them with these capacities and elevated them in the scale of existence by these distinctions; as it is likewise a plain dictate of duty and a strong sentiment of nature that in circumstances of great urgency and seasons of imminent danger earnest and particular supplications should be made to Him who is able to defend or to destroy; as, moreover, the most precious interests of the people of the United States are still held in jeopardy by the hostile designs and insidious acts of a foreign nation, as well as by the dissemination among them of those principles, subversive of the foundations of all religious, moral, and social obligations, that have produced incalculable mischief and misery in other countries; and as, in fine, the observance of special seasons for public religious solemnities is happily calculated to avert the evils which we ought to deprecate and to excite to the performance of the duties which we ought to discharge by calling and fixing the attention of the people at large to the momentous truths already recited, by affording opportunity to teach and inculcate them by animating devotion and giving to it the character of a national act:
Read more
November 26, 2015 | Filed Under Abraham Lincoln, Thanksgiving, Warner Todd Huston | Comments Off on
---
Abraham Lincoln's 1863 Thanksgiving Proclamation
During the Civil War, both presidents, Lincoln and Jeff Davis, issued Thanksgiving Day proclamations and celebration of the holiday as we know it grew as a result.
We all know about the famed Pilgrims who feasted with the local Indians in 1621, but after that the holiday was only observed once in a while. When he was the general commanding the American forces during the Revolution, George Washington issued a Thanksgiving proclamation in December of 1777. After the war, in 1789, he did so once again. Then, as President, John Adams also issued proclamations for two of his four years in the highest office of the land. But after that it was more or less a forgotten idea.
It wasn't until 1863, in the midst of a great war, that President Lincoln revived the tradition. The northern president wasn't the only one to do this during the war, though. President Jefferson Davis had issued his Thanksgiving Day proclamation a year earlier, in 1862. Jefferson's idea of Thanksgiving was a bit different than the one we think of today. The southern President had declared that the south's observance would be a day of fasting and reflection, not feasting and revelry.
Of course, the holiday we are familiar with is connected to Lincoln's proclamation. But, apparently the proclamation was not all Lincoln's idea. It wasn't just the war that spurred Lincoln to issue his proclamation, but a letter from a woman named Sarah Hale that convinced him to do so. Hale, the writer of the poem now called "Mary Had A Little Lamb," had been trying to convince presidents to issue a Thanksgiving proclamation since 1846 and when Lincoln saw her letter he decided to follow her suggestion.
From there our formal national holiday was born.
President Abraham Lincoln's 1863 Thanksgiving Proclamation:
The year that is drawing toward its close has been filled with the blessings of fruitful fields and healthful skies. To these bounties, which are so constantly enjoyed that we are prone to forget the source from which they come, others have been added which are of so extraordinary a nature that they can not fail to penetrate and soften even the heart which is habitually insensible to the ever-watchful providence of Almighty God.
Read more
September 15, 2015 | Filed Under Anti-Americanism, Civil Rights, Congress, Constitution, Crime, Declaration of Independence, Democrats/Leftists, Ethics, Founders, Free Speech, Freedom, Government, Government Corruption, History, Human Rights, Law, Liberals, President, Progressives, Slavery, Warner Todd Huston | Comments Off on
---
Bernie Sanders Went To A Christian Conservative University And Claimed the USA is Racist

-By Warner Todd Huston
Democrat candidate for President and self proclaimed socialist Senator from Vermont Bernie Sanders visited a Christian university on Monday and told students that our founders were racists and that the USA is inherently a racist nation.
It is a bit unusual that a Democrat would even accept the invitation to speak to a Christian university, of course, but with his claims that the USA is hopelessly racist, Sanders didn't disappoint from offering the typical anti-American rhetoric that other Democrats indulge.
On Monday Sanders accepted the invitation to speak to a large audience at Liberty University, the college founded in Virginia by Moral Majority leader Jerry Falwell, and during the questions and answer segment of the program, the Vermont Senator insisted that it was a "fact" that America was founded by racists and upon racist principles.
Sanders was asked by the moderator what he'd do about the deteriorating race relations in our country if he became president. His reply was typically liberal in its contempt for our founding.
Read more
September 6, 2015 | Filed Under Democrats/Leftists, Donald Trump, Ethics, Foreign Countries, Foreign Policy, GOP, Iran, Iraq, Israel, Journalism, Lebanon, Liberals, Libya, Media Bias, Middle East, President, Republicans, Ronald Reagan, Talk Radio, Warner Todd Huston | Comments Off on
---
Hugh Hewitt Absolutely Meant to Throw a 'Gotcha Question' At Donald Trump

-By Warner Todd Huston
Last week right of center radio talk show host Hugh Hewitt had Donald Trump on his radio show and during the interview began throwing a long string of terrorists' names and organizations at Trump and needled him to say who he knew, what groups they were with, when they started, and all manner of ultra specific answers. Of course, even during the interview Hewitt claimed that he wasn't trying to throw "gotcha questions" at Trump, but in fact that is precisely what he was doing, his disingenuous protests aside.
Yes, it is pretty disingenuous for Hugh Hewitt to claim he wasn't trying gotcha questions with Trump. Throwing out a long list of names is not asking about foreign policy.
Asking "What would you do about Hamas" or directly asking about any other foreign policy issue is totally legitimate, of course. But to say, "do you know" this name, that name, these names, and his name, is not "foreign policy," it is gotcha stuff. They tried this with Bush, they tried it with Reagan, but never once were questions like these asked of Democrats.
Read more
August 24, 2015 | Filed Under Anti-Americanism, Bill of Rights, Constitution, Crime, Democrats/Leftists, Education, Ethics, Founders, Government Corruption, History, Iraq, ISIS, Islam, Islamofascism, Koran, Liberals, Middle East, PCism, Progressives, Rape, Religion, Sex Offenders/Rape, Sharia, Slavery, Society/Culture, Terrorism, Warner Todd Huston, Western Civilization | Comments Off on
---
Harvard Prof Excuses ISIS Sex Slavery and Terrorism Because USA Had Slavery 150 Years Ago

-By Warner Todd Huston
I thought liberals were always congratulating themselves on how they are so mentally superior that they see "nuances" everywhere? Now a halfwit liberal is making the lie to that by equating U.S. slavery to ISIS rape culture thereby proving he is an utter simpleton.
A pinheaded Harvard professor is now out there insisting that we shouldn't get too upset over the fact that ISIS terrorists are using rape and sexual slavery as a weapon of war because, gosh darn it, the U.S.A. had slavery 150 years ago, too. You heard that right, that is exactly what Bloomberg columnist and Harvard professor Noah Feldman is saying. He is saying that U.S. slavery is exactly the same as ISIS using rape as a tool.
Feldman starts his facile piece with a lie on his lips right at the outset.
It's been 150 years since U.S. law allowed masters to rape enslaved girls and women. Almost all modern Muslim societies banned slavery in the last century. So why is Islamic State turning back the clock, actively embracing and promoting enslavement of Yazidi women, thereby enabling them to be raped under one interpretation of classical Islamic law?
The first half of that is essentially a lie. U.S. law did not excuse rape of slave women in direct terms in the same way that ISIS is using rape as a tool of war and religious supremacy.
Yes, it was true that negro slave women had no standing in American law during that time period, sure, but it is not true that rape was actually ensconced in that law in certain terms. On the other hand, ISIS is making rape and sexual slavery a directly espoused practice that they are trying to back up via sharia law and interpretations of the Koran. So, the case of early 1800s American law turning a blind eye to the ravaging of slave women and ISIS directly entering sexual slavery into its political and legal codes are not at all the same thing.
There is that "nuance" of which the left claims to have sole ownership. If this nitwit "professor" can't see the truth I just stated, the "nuance" between then and now, then he truly is a simpleton.
Read more
July 6, 2015 | Filed Under Anti-Americanism, Civil Rights Act, Civil War, Democrats/Leftists, Education, GOP, Government, Government Corruption, History, Liberals, Progressives, Slavery, Warner Todd Huston | Comments Off on
---
Assuming The South Was 'The Confederacy' Is Built on a Lie

-By Warner Todd Huston
When people today say that "the south" were all racist "Confederates" during the civil war you can dismiss them as either historically illiterate cranks, or liars. That's because there was no such thing as "the south" during the civil war. History is more complicated than that and we risk not understanding our own country if we ignore this fact.
When simpletons think about the American civil war they think of "the north" versus "the south." But the truth is there was never any "the south" during the whole of the conflagration. Not for an instant was "the south" fully vested in the Confederate States of America. Instead, as "the south" fought the federal army in multiple places around the country there were vicious internal insurrections and mini civil wars going on all over the place as southerners who supported the U.S. government fought and killed southerners who supported the nascent Confederacy and this fighting was going on in the supposed Confederate states themselves, quite apart from the war proper raging on famed battlefields across the land.
The fact is, "the south" was never fully under the control of the central Confederate government in Richmond (and Montgomery, Alabama before that) and neither were the Confederate state governments able to completely control their own states because of constant internal resistance from their own citizens. There was internecine warfare going on in North Carolina, Missouri, Tennessee, Texas and other southern states throughout the civil war.
Even as the south was never fully vested in the Confederacy, the north was never paralyzed with such consternation. A key to proving this is to look at the volunteers who streamed to the armies north and south. In the north there is only one state, Illinois, that ever had any appreciable southern volunteers.
Read more
July 4, 2015 | Filed Under Declaration of Independence, Founders, History, Holiday, Independence Day, John Adams, Warner Todd Huston | Comments Off on
---
John Adams' Reminiscences of the First Independence Day

-By Warner Todd Huston
John Adams was one of the truly indispensable men among our founding fathers. He was the man that wrote one of the first fully written out Constitutions in human history when he wrote the Constitution of Massachusetts. He wrote a seminal book on government that helped inform the founders of our nation, he was an ambassador to France and other European nations, he was our first vice president, our second president, and more.
In fact, Adams was at the center of one of the incidents that set the tone for our national character. When the Redcoats responsible for the Boston Massacre were put under arrest, John Adams stepped forward to represent the Redcoats in court. Many of his fellow patriots were amazed at this offer, some even incensed at Adams for doing so. But Adams said that the rule of law was far more important than merely making points with the home crowd and the Redcoats deserved to have competent representation.
Read more
July 4, 2015 | Filed Under Declaration of Independence, Founders, History, Holiday, Independence Day, Warner Todd Huston | Comments Off on
---
239 Independence Days and Counting, But What Does it all Mean?

-By Warner Todd Huston
Today America enjoys the celebration of 238 years of existence as a nation by noting the day we declared our independence from our Mother nation, England. Sadly, that celebration has, for too many, become the "July Fourth" holiday, a day of picnics, rote parades, "white sales," and for some a day off work. Of course, we should not and don't celebrate any "July Fourth." We celebrate Independence Day, the day we formally separated from our parent nation and took those first unsteady steps into the world as a nation of our own.
So, what is this Independence Day all about? Well, for one thing we celebrate the gifts that our Creator has given us. That's right, our Founding Fathers started this nation celebrating the gifts of life, liberty and the pursuit of happiness and those natural rights given to us by God, rights that no man can take away from us, rights no man can legitimately prevent us from observing.
Contrary to the God averse America we have devolved into, the Declaration mentions God, the Creator, or the divine multiple times and the Founders rested their entire claim of liberty and freedom on the claim that no government can legitimately take away the natural rights that mankind should and must enjoy.
Read more
July 4, 2015 | Filed Under Declaration of Independence, Founders, History, Holiday, Independence Day, Warner Todd Huston | Comments Off on
---
Happy Independence Day, 2015
We are taking this grand holiday off from blogging to celebrate the birth of our wonderful country and the freedoms from which we've all benefited. And around here it's Independence Day NOT "July 4th." We don't celebrate a number we celebrate an event, one of the most glorious events in human history: the birth of our nation.
Have a wonderful holiday, thanks for being a loyal Publius Forum reader and God Bless America.
Warner Todd Huston
July 1, 2015 | Filed Under Chris Christie, Constitution, Declaration of Independence, Democrats/Leftists, Ethics, Founders, George Washington, GOP, Government, Government Corruption, History, John Adams, Liberals, President, Progressives, Republicans, Revolutionary War, Thomas Jefferson, Warner Todd Huston | Comments Off on
---
Chris Christie: Historical Illiterate

-By Warner Todd Huston
On Tuesday, New Jersey Governor Chris Christie announced that he was joining the other 75 or 80 candidates for the 2016 GOP nomination for president. But during his announcement, Christie seemed to prove that he is illiterate about American history.
One of Christie's great themes during his announcement is that the nation needs a great compromiser in chief, a candidate who will "reach across the aisle" and work with "our friends the Democrats."
But in touting his fealty to "compromise," Christie made an analogy to the Founding fathers that was both clumsy, and completely incorrect.
A little less than half way through his comments, Christie delivered this paragraph:
And both parties. Both parties have failed our country. Both parties have stood in the corner and held their breath and waited to get their own way. And both parties have lead us to believe that in America, a country that was built on compromise, that somehow now compromise is a dirty word. If Washington and Adams and Jefferson believed compromise was a dirty word, we'd still be under the crown of England.
Firstly, when he said, "If Washington and Adams and Jefferson believed compromise was a dirty word, we'd still be under the crown of England," this doesn't even make any sense at all. None of these three founders "compromised" with England. Neither did any of the other founders. Once they chose separation and independence there was no longer any thought to compromising with the British government.
So, right there that line makes no sense at all.
Read more
June 30, 2015 | Filed Under Anti-Americanism, Civil War, Constitution, Democrats/Leftists, Ethics, GOP, Government, Government Corruption, History, Journalism, Liberals, Media, Media Bias, Progressives, Race, Racism, Republicans, Slavery, The New York Times, Warner Todd Huston | Comments Off on
---
An Example of How the Media is Lying About the Confederate Flag

-By Warner Todd Huston
The current flap over the Confederate flag has two very interesting features. One is that the debate over the flag is completely divorced from the incident that supposedly spawned it–the nine murdered in a Charleston church. And two, it is notable for the fact that the media is lying about the flag's history by making the Confederacy out to be a "Republican problem" instead of more properly a Democrat one.
While Democrats and their media lapdogs run around attacking the Confederate flag in support of the nine murder victims of the AME church in Charleston, the fact is the flag has nothing at all to do with the attack. Many have noted that the whole debate is a total distraction, certainly, but it is a distraction with a point and that point is in my second reason for this debate. Clearly the goal is to drum up a fake issue with which to attack Republicans.
One of the more fitting example of this effort to paint Republicans as the Party of the Confederacy is in a Monday piece by The New York Times's Michael Barabaro and co-author Jonathan Martin.
The Monday piece is entitled, "5 Days That Left a Confederate Flag Wavering, and Likely to Fall," and the entire article is a skewing of history in order to foist the controversy of the Confederacy upon the Republican Party–yes, the very party that fought against the Confederacy.
The most revealing paragraph is the article's fifth.
Read more
June 29, 2015 | Filed Under Anti-Americanism, Civil War, Democrats/Leftists, Elections, Ethics, GOP, Government, History, Jeb Bush, Liberals, President, Race, Racism, Republicans, Slavery, Warner Todd Huston | Comments Off on
---
Jeb Bush Calls Southerners and the Confederate Flag 'Racist'

-By Warner Todd Huston
Jeb Bush has now told the entire south that he doesn't want their vote by claiming that the Confederate flag and all who support it are racist.
Bush made his comments on Monday at a campaign stop in South Carolina.
He told the media in Charleston that he has felt that the flag and those who support it are racist since he took down the flag in Florida in 2001.
"The symbols were racist," the Republican presidential candidate said during a campaign stop at a pharmaceutical manufacturing plant.

"If you're trying to lean forward rather than live in the past, you want to eliminate the barriers that create disagreements, and so I did," he added.
Notice that Bush used the liberal terminology "lean forward" here? Quite telling on how he thinks.
Read more
June 27, 2015 | Filed Under ACLU, Anti-Americanism, Civil Rights Act, Civil War, Courts, Democrats/Leftists, Ethics, History, Humor, Law, Liberals, Nikki Haley, Progressives, South Carolina, Warner Todd Huston | Comments Off on
---
In Strike Against Racism S.C. Gov. Nikki Haley Has Banned Cotton Balls in South Carolina

-By Warner Todd Huston
Fresh off her PR victory of calling for the end of Confederate history, this weekend South Carolina Gov. Nikki Haley called for the removal of cotton balls from the her state citing the long history of racism the product represents.
"Today we are here in a moment of unity in our state without ill will to say it is time to remove cotton balls from our state," said the Republican Governor, the state's first non-white governor, while flanked by a diverse group of South Carolina politicians.
"These balls, while an integral part of our past, do not represent the future of our great state," Haley said. "We need to eliminate not just cotton balls, but all cotton products from our good state because of the racist history cotton has to a tiny, activist portion of our citizenry."
Proponents said that lifting cotton balls from store shelves reminds African Americans too much of "pickin' cotton," and the constant reminder of tags in clothing that tell buyers that an item is made of cotton is racist.
Read more
June 23, 2015 | Filed Under Abraham Lincoln, Anti-Americanism, Civil War, Congress, Conservatives, Constitution, Democrats/Leftists, Education, Elections, Ethics, Founders, GOP, History, Liberals, President, Progressives, Republicans, Slavery, Warner Todd Huston | Comments Off on
---
If You Are A Republican Who is All Balled Up About the Confederate Flag, You are a Traitor

-By Warner Todd Huston
This week the left has gone off on another one of its meaningless tangents in response to something wholly divorced from their newest crusade. This time they are suddenly all upset about the Confederate flag. Why? Because a killer is seen in a photo with one. So, OK, fine. The left has its wild eyed tangents, we all know. But what is most infuriating about this particular crusade is that morons who claim to be Republicans are also joining in with this silliness. Certainly those who have should be branded traitors to the center right coalition.
Now, let's get a few historical things straight before we get any further into this slapping down of these useful idiots on the right for being so stupid as to allow the left to–once again–control the entire political narrative. The Confederate flag is no longer an effective symbol of racism. The CS flag is not any more a racist symbol than the US or the British flags.
Of course, while it is true that the CS flag is essentially an anti-US government flag, it isn't an anti-American flag. It is true that it is a flag that opposed the government of the United States but it never was one that opposed the American ideal. It isn't an anti-American flag because as far as the Confederates were concerned in 1860 they were being more true to the original intent of the American founders than the US government was. In fact, their CS Constitution is in most ways just a copy of the US Constitution.
With their claim to be giving more deference to the founder's ideals, the civil war's "rebels" shared a sentiment with the American patriots from the Revolutionary War. Our founders wanted to separate from Britain because they felt that Britain was no longer acting British and had instead become something inimical to Britishness. The founders felt they were being truer to Britishness than were the British back in the mother country. In like style the Confederates felt they were being more American than the federal government and the Yankees.
But it is also absolutely beyond doubt that the CS government's flags (the Bonnie Blue flag, the proper Stars and Bars–which isn't the Southern Cross–the Stainless Banner and the Third National flags) were all essentially racist banners because one of the central tenets upon which the CS government was built was the protection of slavery.
There were several other reasons for the war, mind you, but slavery was foremost. You can make that out as a fact because nearly every secession statement by the southern states issued to explain why they were leaving the union mentions slavery multiple times.
Read more
June 8, 2015 | Filed Under Anti-Americanism, Barack Obama, Business, Capitalism, Declaration of Independence, Democrats/Leftists, Energy, Foreign Policy, Founders, Government Corruption, Green Energy, History, Independence Day, Indonesia, Liberals, President, Progressives, Warner Todd Huston | Comments Off on
---
Obama Cancels July 4th Celebration in Embassy so as Not to Upset Muslims

-By Warner Todd Huston
So now our first Muslim president is canceling our own national celebrations in order not to upset Muslims, so we've got that going for us… which is nice. This week we've discovered that Obama's crew staffing the U.S. embassy in Jakarta, Indonesia cancelled its celebration of Independence Day on July 4th so it won't make Indonesians mad at us.
The celebration of July 4th was moved to June 4th so it wouldn't upset Muslims celebrating Ramadan this year.
Obama's ambassador to the majority Islamic nation, Robert O. Blake (Obama appointed in 2013) also said that the month-early Jakarta celebration of our Independence Day was in part meant to celebrate "green technology." Because, I guess we separated from England so that we could make solar cells… or something.
So, not only does an Obama appointed ambassador move around out own national holidays in an effort to appease Islamists, but he then uses the re-scheduled event to push greenism.
Yep, that sounds like an Obamaite–America hating and all.
Read more
Next Page »
Social Networking
Help the Soldiers!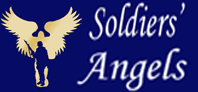 American Genius
Our Founding Ideas
---
"Governments are instituted among men,deriving their just powers from the consent of the governed." Declaration of Independence July 4, 1776
---
Recently Written
Featured Sites



What THEY Say:
Foreign News In English
Illini Alliance
Blogroll
Political Parties

Contact Us
Email Publius' Forum
Archives
Links
Other Blogs
MilBlogs
Religion

Gun Rights
Education
Radio Hosts