March 10, 2017 | Filed Under Anti-Americanism, Budget, Business, Congress, Conservatives, Constitution, Democracy, Democrats/Leftists, Donald Trump, Economy/Finances, Elections, Entitlements, Ethics, Federalism, Founders, GOP, Government, Government Corruption, History, Jobs, Liberals, Policy, President, Progressives, Republicans, Senate, Taxes, Warner Todd Huston | Comments Off on
---
Trump Needs to Fire Thousands of Deep State Government Employees NOW!

-By Warner Todd Huston
One of Trump's biggest problems is the thousands of Obama toadies still infesting the federal government both in Washington and in government offices elsewhere. Because of this, the real era of Trump can't take effect. Until these nests of insurrection are cleaned out, Trump won't be able to fully implement his agenda. What I am saying is that if you work for the federal government, you need to be fired.
Over the last two months we have seen more leaks coming out of the deep state, left-wing, money wasting federal government than we've ever seen in American history and it's all aimed at destroying Trump and preventing him from cutting down the un-American administrative state. If it wasn't clear before it is now; the federal government needs to be slashed to the bone.
Why are these deep state government employees doing this? For no other reason than to protect their undeserved jobs, their unelected power, and their rich pensions all at the expense of you and me, the U.S. taxpayer. Like thieves, they want to make sure they can continue their grift to our detriment.
As conservatives, we are used to advocating to "vote them all out of office." We are also fond of saying we want that agency or this agency to be closed down. But in all the years that conservatives have been espousing this goal, there has never been any real movement in that direction. Until, that is, Donald J. Trump entered the White House.
Read more
January 21, 2017 | Filed Under Anti-Americanism, Barack Obama, Britain, Civil Rights, Democrats/Leftists, Donald Trump, Ethics, Journalism, Liberals, Media, Media Bias, President, Progressives, Warner Todd Huston, WWII | Comments Off on
---
Left-Wing Media LIES: Donald Trump Did NOT Remove Bust of Martin Luther King from Oval Office

-By Warner Todd Huston
On the day Donald J. Trump took the oath of office he took time out to sign a few early Executive Orders in the Oval Office. Members of the media, though were fixated on their claim that Trump took out the statuette bust of Martin Luther King, Jr., and replaced it with Winston Churchill. But their reports which went viral among liberals is built on lies. Trump didn't remove the King bust at all. It's just more liberal fake news.
One of the early Tweets about the matter was from Breitbart News London's Raheem Kassam who tweeted out a photo revealing that Trump had returned the Churchill bust originally put in the Oval Office by George W. Bush, a statuette that Obama had removed when he first took office.
When I met Trump as President elect I asked him to return the Churchill bust to the Oval Office. First day: pic.twitter.com/zZ4TBppeuZ

— Raheem Kassam (@RaheemKassam) January 21, 2017
In its place Obama put a bust of civil rights leader Martin Luther King, Jr. Banishing the Churchill bust from the Oval Office was one of the earliest things Obama did when he took office. But now hat the Oval Office is Trump's domain for the next four years he decide to return the Churchill bust that Obama eliminated.
But as far as the Old Media establishment was concerned the "real" story was how Trump got rid of the King bust and they began a tweetstorm getting left-wingers all riled up over the claim.
Read more
January 15, 2017 | Filed Under Anti-Americanism, Britain, Democrats/Leftists, Education, Ethics, Europe, Founders, France, Freedom, Government, History, Liberals, Liberty, Progressives, Warner Todd Huston | Comments Off on
---
Liberals Poison Lady Liberty Depicted As Black Woman on New U.S. Coin

-By Warner Todd Huston

The recent issuing of a new U.S. coin featuring Lady Liberty depicted as a black woman has been poisoned by liberalism and PCism.

The coin being released by the U.S. Mint this year is a 24-Karat gold coin worth $100 and is to be unveiled to mark the U.S. Mint and Treasury's 225th anniversary (The Mint was founded in 1792).

The new coin has a beautiful black woman with braided hair, wearing a crown of large, five-pointed stars. The figure's upper bodice is a classic draped-style dress with a broach clip at the shoulder. Over the bust is the word "Liberty," beneath is "In God We Trust," and the coin's edge is marked "225th Anniversary" bookended by a star on each side. It is a bold, but tasteful design.
I want to say straight out that this coin is totally fantastic. There is NOTHING at all wrong with depicting Lady Liberty as a black woman. And if you think there is because of your distaste for PCism, you need to rethink your opposition and change your mind immediately.
Sadly, all too many are denouncing the release of this new coin as just another craven act of liberalism or just another example of politically correct nonsense. Worse, thanks to our failed educational system so thoroughly destroyed by liberals, many more are attacking it as making a race-based alteration to the "Statue of Liberty."
Let's take this misinformed "Statue of Liberty" claim, first, shall we?
Read more
January 11, 2017 | Filed Under Anti-Americanism, Civil War, Constitution, Democrats/Leftists, Economy/Finances, Education, Entitlements, Ethics, Government Corruption, History, Liberals, Slavery, Taxes, Warner Todd Huston | Comments Off on
---
Georgetown Professor Wants Each White Person to Start Bank Account to Pay Blacks Reparations

-By Warner Todd Huston
An African American Georgetown University professor thinks that in the face of a lack of government policies each white person in America should start a personal bank account from which they can individually pay blacks reparations for slavery.
Georgetown sociology professor Michael Eric Dyson said that he thinks white Americans should start what he calls an "IRA," or an "Individual Reparations Account," with which whites can save money to then distribute to black people, black organizations, or black charities.
Dyson made the suggestion in a new interview with The New York Times Magazine's Ana Marie Cox aimed at flogging his upcoming race-tinged book, "Tears We Cannot Stop, A Sermon to White America."
In the book Dyson notes that white people need to be penalized for being white, but since government seems unable to levy this penalty, white people themselves should individually start their own "IRA" bank account from which blacks can be paid back for America's "peculiar institution." But Dyson seems oblivious to the fact that the practice of slavery that ended over 150 years ago was paid for by the deaths of over 600,000 Americans during the ravages of the Civil War.
Read more
January 6, 2017 | Filed Under Alexander Hamilton, Anti-Americanism, Barack Obama, Congress, Constitution, Democrats/Leftists, Economy/Finances, Ethics, Foreign Countries, Foreign Policy, George Washington, GOP, Government, Government Corruption, History, Liberals, President, Progressives, Republicans, Security/Safety, Warner Todd Huston | Comments Off on
---
In Farewell Address George Washington DID NOT Say America Should Stay Out of Foreign Affairs

-By Warner Todd Huston
As his presidency winds down, we are told that Barack Obama will deliver a farewell address*just like* President George Washington. Well, I know about George Washington. And YOU, Barack Obama, are no George Washington.
The far left Huffington Post told readers that Obama was "inspired" by Washington's farewell address delivered to the nation on September 19, 1796, when it appeared in print in the Philadelphia American Daily Advertiser.
Certainly George Washington is renowned for building up the very country Barack Obama spent eight years trying to tear down, so it remains to be seen if Obama is going to try to make of himself a modern day Washington. Silk purse from a sow's ear, comes to mind.
But one of the points in Washington's farewell address is something many today misconstrue. Too many insist that our first president told the nation to stay free of the "foreign entanglements" that come with getting too involved in the affairs of other nations.
Along with the laughable claim that Obama might somehow be like George Washington, the question over what to do about Islam has liberals citing Washington's supposed warning these days. But it is an inapt comparison to make to pair Washington's world with the threat we face today.
Regardless we are seeing those lightly informed about American history claiming that our founders — especially George Washington — warned us to stay out of "foreign entanglements."
Today many on the left and the isolationist right try to use the father of our country to support their ideas against a muscular foreign policy and to justify their hope that the USA will pull out of the Middle East by insisting Washington said to steer clear of dealings with other nations.
The truth is, though, Washington never really said this and what he did say is illegitimately used to push an idea he didn't advocate.
Read more
December 24, 2016 | Filed Under Christianity, Christmas, GOP, Holiday, Jesus, President, Religion, Ronald Reagan, Warner Todd Huston | Comments Off on
---
VIDEO: Christmas at The White House in 1982–Ronald Reagan Reads the Story of Christ to Children

In the inaugural broadcast of NBC's "Christmas in Washington," part of the program included then-President Ronald Reagan reading "A Solitary Life," a parable of the life of Jesus Christ, to children gathered at the White House.

After nearly 2,000 years, Jesus today is "the centerpiece of much of the human race," says President Reagan. All the armies, govrnments, and powers of this world have not affected the world in any way as powerfully as this "one solitary life," he explains…

Read more at CNSNews.com.

December 19, 2016 | Filed Under Anti-Americanism, Civil War, Congress, Constitution, Democrats/Leftists, Donald Trump, Elections, Ethics, Founders, Government, Government Corruption, Hillary Clinton, Law, Liberals, President, Progressives, Revolutionary War, Senate, Slavery, Vote Fraud, Warner Todd Huston | Comments Off on
---
Today We See How Many Un-American Electoral College 'Faithless Electors' Vote Against Donald Trump

-By Warner Todd Huston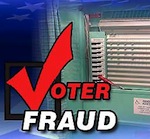 Today, December 19, is the day the electors meet to cast their Electoral College votes to actually certify who will become the next president of the United States and if the anti-American left has its way enough of these electors will defy their duty and vote for anyone other than the actual winner, Donald J. Trump. Even if this last second effort doesn't beat Trump, the whole campaign is thoroughly anti-American and can't end well.
Thanks to our horrid system of (mis)education, many Americans are just waking up to news of the Electoral College (EC). Many are surprised over the way we've chosen our president since the beginning. They are shocked that we've never elected our president via the "popular vote" because we are not a democracy. We are a representative republic and the EC is one of the ways we manifest that "representative" part of our system.
What is the EC?
The Electoral College is currently made up of 538 electors. 270 or more of their votes are required to elect a President. Each state's allotment of electors is determined by the number of members in its Congressional delegation which equals one for each member in their delegation to the House of Representatives along with one for each Senator.
Most states now have a "winner-take-all" system that awards all electors to the candidate who won the state's popular vote. But Maine and Nebraska currently utilize a variation of "proportional representation."
Read more
December 7, 2016 | Filed Under Franklin Deleno Roosevelt, History, Japan, Warner Todd Huston, WWII | Comments Off on
---
Remembering Pearl Harbor: Dec. 7, 1941, A Day That Will 'Will Live in Infamy'
On Dec. 9th, 1941, the Japanese launched a sneak attack on our forces at Pearl Harbor, Hawaii. As a result, America formally joined the war against the Axis powers.
2,402 American servicemen were killed and 1,282 were wounded.
This is in memory of them.
November 24, 2016 | Filed Under Founders, George Washington, Holiday, Thanksgiving, Warner Todd Huston | Comments Off on
---
George Washington's 1789 Thanksgiving Proclamation

By the President of the United States of America, a Proclamation, October 3, 1789
Whereas it is the duty of all Nations to acknowledge the providence of Almighty God, to obey his will, to be grateful for his benefits, and humbly to implore his protection and favor — and whereas both Houses of Congress have by their joint Committee requested me to recommend to the People of the United States a day of public thanksgiving and prayer to be observed by acknowledging with grateful hearts the many signal favors of Almighty God especially by affording them an opportunity peaceably to establish a form of government for their safety and happiness.
Now therefore I do recommend and assign Thursday the 26th day of November next to be devoted by the People of these States to the service of that great and glorious Being, who is the beneficent Author of all the good that was, that is, or that will be — That we may then all unite in rendering unto him our sincere and humble thanks — for his kind care and protection of the People of this Country previous to their becoming a Nation — for the signal and manifold mercies, and the favorable interpositions of his Providence which we experienced in the course and conclusion of the late war — for the great degree of tranquility, union, and plenty, which we have since enjoyed — for the peaceable and rational manner, in which we have been enabled to establish constitutions of government for our safety and happiness, and particularly the national One now lately instituted — for the civil and religious liberty with which we are blessed; and the means we have of acquiring and diffusing useful knowledge; and in general for all the great and various favors which he hath been pleased to confer upon us.
Read more
November 24, 2016 | Filed Under Abraham Lincoln, Civil War, History, Thanksgiving, Warner Todd Huston | Comments Off on
---
Abraham Lincoln's 1863 Thanksgiving Proclamation
During the Civil War, both presidents, Lincoln and Jeff Davis, issued Thanksgiving Day proclamations and celebration of the holiday as we know it grew as a result.
We all know about the famed Pilgrims who feasted with the local Indians in 1621, but after that the holiday was only observed once in a while. When he was the general commanding the American forces during the Revolution, George Washington issued a Thanksgiving proclamation in December of 1777. After the war, in 1789, he did so once again. Then, as President, John Adams also issued proclamations for two of his four years in the highest office of the land. But after that it was more or less a forgotten idea.
It wasn't until 1863, in the midst of a great war, that President Lincoln revived the tradition. The northern president wasn't the only one to do this during the war, though. President Jefferson Davis had issued his Thanksgiving Day proclamation a year earlier, in 1862. Jefferson's idea of Thanksgiving was a bit different than the one we think of today. The southern President had declared that the south's observance would be a day of fasting and reflection, not feasting and revelry.
Of course, the holiday we are familiar with is connected to Lincoln's proclamation. But, apparently the proclamation was not all Lincoln's idea. It wasn't just the war that spurred Lincoln to issue his proclamation, but a letter from a woman named Sarah Hale that convinced him to do so. Hale, the writer of the poem now called "Mary Had A Little Lamb," had been trying to convince presidents to issue a Thanksgiving proclamation since 1846 and when Lincoln saw her letter he decided to follow her suggestion.
From there our formal national holiday was born.
President Abraham Lincoln's 1863 Thanksgiving Proclamation:
The year that is drawing toward its close has been filled with the blessings of fruitful fields and healthful skies. To these bounties, which are so constantly enjoyed that we are prone to forget the source from which they come, others have been added which are of so extraordinary a nature that they can not fail to penetrate and soften even the heart which is habitually insensible to the ever-watchful providence of Almighty God.
Read more
November 24, 2016 | Filed Under Founders, History, Holiday, John Adams, Thanksgiving, Warner Todd Huston | Comments Off on
---
Pres. John Adams Thanksgiving: A Proclamation Recommending a National Day of Humiliation, Fasting, and Prayer

Delivered March 6, 1799 by President John Adams
As no truth is more clearly taught in the Volume of Inspiration, nor any more fully demonstrated by the experience of all ages, than that a deep sense and a due acknowledgment of the governing providence of a Supreme Being and of the accountableness of men to Him as the searcher of hearts and righteous distributer of rewards and punishments are conducive equally to the happiness and rectitude of individuals and to the well-being of communities; as it is also most reasonable in itself that men who are made capable of social acts and relations, who owe their improvements to the social state, and who derive their enjoyments from it, should, as a society, make their acknowledgments of dependence and obligation to Him who hath endowed them with these capacities and elevated them in the scale of existence by these distinctions; as it is likewise a plain dictate of duty and a strong sentiment of nature that in circumstances of great urgency and seasons of imminent danger earnest and particular supplications should be made to Him who is able to defend or to destroy; as, moreover, the most precious interests of the people of the United States are still held in jeopardy by the hostile designs and insidious acts of a foreign nation, as well as by the dissemination among them of those principles, subversive of the foundations of all religious, moral, and social obligations, that have produced incalculable mischief and misery in other countries; and as, in fine, the observance of special seasons for public religious solemnities is happily calculated to avert the evils which we ought to deprecate and to excite to the performance of the duties which we ought to discharge by calling and fixing the attention of the people at large to the momentous truths already recited, by affording opportunity to teach and inculcate them by animating devotion and giving to it the character of a national act:
Read more
November 11, 2016 | Filed Under Air Force, Army, Coast Guard, Constitution, Founders, Marines, Military, National Guard, Navy, Veterans, Veterans Day, Veterans Day, Warner Todd Huston | Comments Off on
---
Veterans Day, 2016: This is Why We Love OUR Veterans

-By Warner Todd Huston
America is a singularly different nation where it concerns our military veterans. We love them. We even have a national holiday to honor them. This is not so in most of the rest of the world. Elsewhere military veterans are not so loved as they are here.
Is that because the United States is the Sparta of the world, loving war more than anything else? Hardly. In fact its because our soldiers bring peace wherever they go, not perpetual war.
In other countries, soldiers are usually the dregs of society, living off the people while at the same time lording over them with machine guns and violence.
In other countries the military is feared by both the people and the government because all too often the army is used to take power and steal away the government for its own aggrandizement. There is no accident that the word "coup" is one rarely spoken in the USA unless when viewing foreign news.
So, not in America. In the USA we respect our soldiers because they respect us as much as they respect the law.
When an American sees a soldier an American will feel pride, not fear. When an American hears that a fellow is a veteran, an American thanks that fellow for his service.
In other countries when people see soldiers they fear them, they loathe them. In other countries they don't want to sit near soldiers on public transportation, they avoid eye contact. Here we shake their hand and ask if they need anything.
So, from us to you, our dear military veterans, we thank you. We thank you for putting your lives on hold while serving us, while making sure we are safe and able to go about our business unafraid of danger, and for putting your own safety at risk.
Happy Veterans Day to you all.
Read more
September 17, 2016 | Filed Under Anti-Americanism, Civil Rights Act, Constitution, Declaration of Independence, Founders, Liberals, Progressives, Sports, Warner Todd Huston | Comments Off on
---
An Open Letter to Colin Kaepernick, his Supporters & American Citizens

(I was sent this letter and was asked to post it on the blog. So, here it is without further comment…)

An Open Letter to Colin Kaepernick, his Supporters & American Citizens

You will take a knee or sit during the National Anthem because you want to protest what you feel is racial injustice in America. I applaud that you live in America and that we still have freedom of speech. With freedom comes responsibility.

The National Anthem represent this great Nation as does Lady Liberty. To your charge of racial injustice, on behalf of America, Lady Liberty Pleads "Not Guilty"

To support her "Not Guilty" plea Lady Liberty enters the Declaration of Independence into evidence, specifically the following:
WE hold these Truths to be self-evident, that all Men are created equal, that they are endowed by their Creator with certain unalienable Rights, that among these are Life, Liberty, and the Pursuit of Happiness
Instead of protesting the United States of America and Police Departments across America, your indictment would be appropriately directed to the criminal class that terrorizes our neighborhoods & the ruling political class of the United States from our cities, counties, states and especially within the federal government. I submit the the following section of the Declaration of Independence in support of that indictment:
Read more
July 20, 2016 | Filed Under Anti-Americanism, Barack Obama, Constitution, Democrats/Leftists, Elections, Ethics, Founders, GOP, Government, Government Corruption, History, House of Representatives, Liberals, President, Progressives, Republicans, Senate, Warner Todd Huston | Comments Off on
---
Today All True Americans Are Left Without a Party

-By Warner Todd Huston
If you are a true, constitutionally minded American, you really are left without a party or even a faction. It really is that simple.
Now, before I get rolling on this, I am not a Trump supporter — I wanted Cruz. On the other hand I am also not a #NeverTrumper, either — Because, well, Hillary. But today's nomination of Donald Trump is both in keeping with our system and evidence that the system has been damaged, perhaps irreparably.
Also, the whole destruction of America began with the Democrat Party, it is certain. However, the Democrats didn't act alone and contrary to popular belief the GOP has NOT been the stalwart, true-blue Americans standing athwart the Democrats' path and yelling "this but no farther."
Let's face it, the GOP hasn't been a real opposition party since maybe before Robert "Mr. Republican" Taft walked the halls of the capital. At the very least since Eisenhower the GOP has been the junior partner to the Democrat Party supporting the exact same ideals but only at a slower, more orderly gait.
It is well known that many purported conservatives — especially those of the intellegencia and the so-called neocon bent — feel that the welfare state is permanent, over spending is forever, and big government cannot, and maybe should not, be turned back because they feel it is all a settled question and as Republicans all we can do is slow the wheels a little bit and make sure the march to socialism isn't as tumultuous as the Democrats want it to be.
So, the Republican Party and its intellegencia have abandoned the American way, granted they've done so far later than the Democrats who abandoned the American way at the end of the 1800s when socialism and then communism was the great new thing that was to save the world and perfect the human animal.
Flash forward to Donald Trump as he catapults into the GOP nomination for president.
Read more
July 4, 2016 | Filed Under Declaration of Independence, Founders, History, Revolutionary War, Warner Todd Huston | Comments Off on
---
Happy Independence Day, 2016
We are taking this grand holiday off from blogging to celebrate the birth of our wonderful country and the freedoms from which we've all benefited. And around here it's Independence Day NOT "July 4th." We don't celebrate a number we celebrate an event, one of the most glorious events in human history: the birth of our nation.
Have a wonderful holiday, thanks for being a loyal Publius Forum reader and God Bless America.
Warner Todd Huston
July 4, 2016 | Filed Under Congress, Declaration of Independence, Democracy, Democrats/Leftists, Elections, Ethics, Federalism, Founders, Government Corruption, History, Liberals, President, Progressives, Republicans, Revolutionary War, Senate, Warner Todd Huston | Comments Off on
---
240 Independence Days and Counting, But What Does it all Mean?

-By Warner Todd Huston
Today America enjoys the celebration of 240 years as a nation by noting the day we declared our independence from England. Sadly, that celebration has, for too many, become the "Fourth of July" holiday, a day of picnics, rote parades, "white sales," and for some a day off work. Of course, we should not and don't celebrate any "July Fourth" holiday. We celebrate Independence Day, the day we formally separated from our parent nation and took those first unsteady steps into the world as a nation of our own.
So, what is this Independence Day all about? Well, for one thing we celebrate the gifts that our Creator has given us. That's right, our Founding Fathers started this nation celebrating the gifts of life, liberty and the pursuit of happiness and those natural rights given to us by God, rights that no man or government can take away from us, rights no man can legitimately prevent us from observing.
Contrary to the God-averse America we have devolved into, the Declaration mentions God, the Creator, or the divine multiple times and the Founders rested their entire claim of liberty and freedom on the claim that no government can legitimately take away the natural rights that mankind should and must enjoy.
Read more
July 4, 2016 | Filed Under Congress, Declaration of Independence, Education, Founders, History, Holiday, Independence Day, John Adams, President, Revolutionary War, Warner Todd Huston | Comments Off on
---
John Adams' Reminiscences of the First Independence Day

-By Warner Todd Huston
John Adams was one of the truly indispensable men among our founding fathers. He was the man that wrote one of the first fully written out Constitutions in human history when he wrote the Constitution of Massachusetts. He wrote a seminal book on government that helped inform the founders of our nation, he was an ambassador to France and other European nations, he was our first vice president, our second president, and more.
In fact, Adams was at the center of one of the incidents that set the tone for our national character. When the Redcoats responsible for the Boston Massacre were put under arrest, John Adams stepped forward to represent the Redcoats in court. Many of his fellow patriots were amazed at this offer, some even incensed at Adams for doing so. But Adams said that the rule of law was far more important than merely making points with the home crowd and the Redcoats deserved to have competent representation.
Read more
July 4, 2016 | Filed Under Constitution, Declaration of Independence, Education, Entertainment, Founders, History, Holiday, Hollywood, Independence Day, Movies, TV, Warner Todd Huston | Comments Off on
---
Red Skelton's Stirring Pledge Of Allegiance

-By Warner Todd Huston
This Independence Day holiday is an excellent time to revisit one of Red Skelton's most endearing works: his recitation of the Pledge of Allegiance and what that pledge means.
Through the 40s, 50s, and 60s, Red Skelton was one of America's most revered funny men. He was everywhere in movies and all across the early TV. Skelton may be little known by today's newer generations, but he is someone we should never forget for his patriotism and clean humor.
He made quite a splash in 1969 with his personalized pledge of Allegiance.
You don't get patriotic entertainment like this anymore…
In the words of Red Skelton:
Read more
July 4, 2016 | Filed Under 2nd Amendment, Constitution, Declaration of Independence, Founders, Government, Guns, Independence Day, Patriotism, Warner Todd Huston | Comments Off on
---
American 'Shoots' The Star Spangled Banner With An Integrally Suppressed Ruger 10.22 Rifle

That's right, liberals: GUNS FOR INDEPENDENCE DAY!!

YEAH! 'MERRICA! SUCK IT LIBERALS!

July 3, 2016 | Filed Under Congress, Declaration of Independence, Democracy, Ethics, Founders, Government Corruption, History, Revolutionary War, Warner Todd Huston | Comments Off on
---
Celebrating Independence Day and the Genius of the Founding

-By Warner Todd Huston
As we gather across the nation to celebrate our Declaration of Independence and the founding of our country on Independence Day, it is right that we take stock of the great genius of our nation's founding.
There has never, ever been a nation like the United States because the United States was the first country actually invented on a specific set of ideals.
The US didn't just evolve by happenstance, by dint of geography, or centuries of bloodlines. The U.S. was actually a crafted ideal based first on the English Constitution and English Common law as written by Jurists such as Sir Edward Cooke and William Blackstone. But the genius of those great jurists was supplemented with the classic Roman and Greek philosophers along with more recent works by philosophers such as Montesquieu, Adam Smith, John Locke, and others of the French and Scottish Enlightenment.
America was based on the idea that the whole of the people would be educated and enlightened on the principles of the founding and would put their mind to the improvement of the country. Not just for selfish needs but for virtuous ones.
And virtue was the key principle.
Read more
July 2, 2016 | Filed Under Alexander Hamilton, Anti-Americanism, Constitution, Declaration of Independence, Democrats/Leftists, Ethics, Founders, Government, Government Corruption, History, Liberals, Progressives, Revolutionary War, Warner Todd Huston | Comments Off on
---
Tales of the Un-American Fourth of July

-By Warner Todd Huston
Usually over the Independence Day weekend we spend time posting stories about America and patriotism. But this is also the perfect time to remember that the left never stops hating America and Americans first and foremost, so here are just some recent stories to remind us of how anti-American liberals really are.
Let's start with the always too numerous stories of idiot, powermad homeowner's associations that demand Americans take down their American flags…
First of all, why do American's ever agree to join a homeowner's association? I can't imagine a less American idea than having a group of mere neighbors telling you want color you can paint your house, what plants to put in your yard, or if you are "allowed" to fly an American flag or not?
Anyway, we get at least half a dozen of these stories every year, tales of one idiot group of officious homeowner's association bosses demanding that people remove their American flags.
In one case we had the HO in Hutto, Texas, telling residents they weren't allowed to fly the flag with one resident insisting that it is his "right as an American" to fly the flag any damn time he wants to. Right on!
Some apartment building rules are just as bad. Most recently we had the story of a man in Colorado who was told he wasn't allowed to fly Old Glory from the balcony of his apartment. He was sent a letter telling him to remove it or face eviction. In America! Eviction for displaying an American flag!!
Read more
June 29, 2016 | Filed Under Barack Obama, Democrats/Leftists, Ethics, Founders, Government Corruption, History, Islam, Koran, Liberals, PCism, President, Progressives, Religion, Society/Culture, Thomas Jefferson, Warner Todd Huston | Comments Off on
---
No, Thomas Jefferson was NOT the First President to Hold an 'Iftar Dinner'

-By Warner Todd Huston
Every year he's been in office, President Obama has hosted an "Iftar dinner" to honor Islam in the White House. Except for the last two years, the President has also led his speech with the outlandish nonsense that in 1805 Thomas Jefferson held the "first Iftar dinner" in the White House. And every time it's been utter hogwash.
For the 2012 Iftar dinner celebration, for instance, Obama said the following:
As I've noted before, Thomas Jefferson once held a sunset dinner here with an envoy from Tunisia — perhaps the first Iftar at the White House, more than 200 years ago. And some of you, as you arrived tonight, may have seen our special display, courtesy of our friends at the Library of Congress — the Koran that belonged to Thomas Jefferson. And that's a reminder, along with the generations of patriotic Muslims in America, that Islam — like so many faiths — is part of our national story.
The reference to Jefferson's so-called Iftar dinner in the 2012 speech was at least a step closer to reality than in the past when he was less equivocal. In 2010, for instance, Obama said straight out Jefferson's was the first Iftar dinner.
Tonight, we are reminded that Ramadan is a celebration of a faith known for great diversity. And Ramadan is a reminder that Islam has always been part of America. The first Muslim ambassador to the United States, from Tunisia, was hosted by President Jefferson, who arranged a sunset dinner for his guest because it was Ramadan—making it the first known Iftar at the White House, more than 200 years ago.
But the fact is Jefferson's dinner is neither a sure thing nor a "perhaps." President Thomas Jefferson simply did not hold any Iftar dinner in the White House, nor did he intend to honor Islam that day. To claim that the very first president to authorize war against "the Musselmen""–as he called Muslims–would have hosted a dinner to honor Islam is an absurdity of the first order.
Read more
June 6, 2016 | Filed Under History, Warner Todd Huston, WWII | Comments Off on
---
Ike's D-Day Letter to the Troops, June 6, 1944

-By Warner Todd Huston

With all the weakling college students whining about "safe spaces" today, it is incumbent upon us to remember that there were no safe spaces on the beaches of Normandy.

As the troops prepared to shove off, many for their final act, commander in chief Dwight Eisenhower distributed a letter to buck up the spirit of the troops and to remind them of how important their efforts was.

Here is that letter (double click to see the letter full size):
June 6, 2016 | Filed Under Warner Todd Huston, WWII | Comments Off on
---
D-Day Anniversary: For Remembering D-Day With Ike and Reagan

-By Paul Kengor

For me, Memorial Day happens twice within a week. The first, the official holiday at the end of May, is quickly reinforced a week later, every June 6: D-Day.

Of all the wartime anniversaries, none strike me quite like D-Day–the invasion of Normandy, the liberation of France, the final push to defeat Nazi Germany. It was June 6, 1944, a date that sticks like December 7, like July 4, like September 11. The mix of extreme sorrow and triumph has been unforgettably replicated on film by Steven Spielberg in the stunning opening of Saving Private Ryan.

What must it have been like to be among those first waves at the beaches? Indescribable, simply indescribable.
Read more

June 6, 2016 | Filed Under Germany, History, Italy, Warner Todd Huston, WWII | Comments Off on
---
Remembering D-Day, June 6, 1944
May 30, 2016 | Filed Under Adolph Hitler, Air Force, Army, Britain, Coast Guard, Education, Europe, France, Germany, History, Holiday, Japan, Marines, Memorial Day, Middle East, Military, National Guard, Navy, Veterans, Vietnam, Vietnam War, Warner Todd Huston, WWI, WWII | Comments Off on
---
Time to Remember The Many Americans Buried in U.S. Military Cemeteries Across the World

-By Warner Todd Huston
"From these honored dead we take increased devotion to that cause for which they gave the last full measure of devotion."–Abraham Lincoln, Gettysburg Address
As we prepare to celebrate Memorial Day to pause in thanks for the sacrifices made by millions of Americans who died while fighting to preserve freedom, a documentary called "These Hallowed Grounds" reminds us that our war dead are not just interred here at home, but are spread across the world on battlefields almost lost to the memory of far too many of us.
When we think of our military cemeteries, those final resting places of so many American heroes, we usually think of Arlington National Cemetery, certainly. But do we think of the hundreds of American military cemeteries in such places as France, the Philippines, and other nations across the world? Sadly, not many of us do.
If you are like many of us, you may not be very well informed about all the many American cemeteries erected to memorialize our legions of war dead. To correct that deficit the PBS documentary "These Hallowed Grounds" is an excellent way to learn about these bucolic and solemn memorials.
Most Americans know of the World War Two cemetery at Omaha Beach, Normandy, site of one of the 1944 D-Day landings. But there are some twenty-one other cemeteries in eight other countries memorializing our dead from World Wars One and Two and the documentary tells the powerful tale of many of them.
Our many war cemeteries are maintained by the U.S. government's American Battle Monuments Commission and contain monuments to some 125,000 American war dead. The names of another 94,000 missing soldiers are inscribed into the Walls Of The Missing at these locations and this film takes viewers on an important journey across the world to see and learn about them.
Read more
May 30, 2016 | Filed Under Air Force, Army, Civil War, Coast Guard, Holiday, Marines, Memorial Day, Military, Navy, Veterans, Warner Todd Huston | Comments Off on
---
The Illinois Civil War General Who Helped Create Memorial Day

-By Warner Todd Huston
A few years after the Civil War as the nation started upon its long road toward reconciliation, rebuilding, and healing the wife of one of the war's union generals noticed the touching devotion of Confederate widows, wives and their children as each year they came together to place flowers and little flags at the graves of their fallen. Mary Simmerson Cunningham Logan was so moved by the devotion she witnessed that she urged her husband, Illinois General John A. "Blackjack" Logan, to look into creating what was to become Memorial Day.
General Logan was a Senator from Illinois and eventually became a candidate for Vice President on the 1884 Republican ticket, losing to Grover Cleveland and another Illinoisan, Vice President Adlai Stevenson. But before all that Logan was instrumental in creating Decoration Day, the celebration of the nation's war dead that eventually became Memorial Day.
The following is the general order that Logan issued in 1868.
HEADQUARTERS GRAND ARMY OF THE REPUBLIC
General Orders No.11, WASHINGTON, D.C., May 5, 1868

The 30th day of May, 1868, is designated for the purpose of strewing with flowers or otherwise decorating the graves of comrades who died in defense of their country during the late rebellion, and whose bodies now lie in almost every city, village, and hamlet church-yard in the land. In this observance no form of ceremony is prescribed, but posts and comrades will in their own way arrange such fitting services and testimonials of respect as circumstances may permit.
May 28, 2016 | Filed Under Afghanistan, Anti-Americanism, Barack Obama, Education, Freedom, George W. Bush, Government, Government Corruption, Holiday, Iraq, Islamofascism, Japan, Liberals, Memorial Day, Military, Nuclear Bomb, President, Progressives, Public School, Republicans, Terrorism, Warner Todd Huston, WWII | Comments Off on
---
Shift in U.S. Against WWII A-Bombing of Japan is a VERY Bad Sign

-By Warner Todd Huston
On the even of Memorial Day when we take a moment in our busy lives to remember the sacrifice made by millions of soldiers who lost their lives in war since our nation was founded, President Obama went on another apology tour, this time to grovel in front of the Japanese in abject despair for dropping the atomic bomb on them during WWII. Sadly, too many Americans are just as foolish as he if the results of a new poll are any indication. It is all proof that the U.S. is losing its grip on reality.
Before I get too much farther into this business, let me just say to Japan that I am not sorry we destroyed two of your major cities with the A-Bomb. I don't have even a tiny bit of sympathy for Japan's loss. They started the war, they murdered and enslaved millions (not hyperbole), they attacked us, and even as their forces were clearly beaten they refused to surrender which would have necessitated perhaps a million more casualties should the U.S. have had to invade to pacify them. They even refused to surrender after we wiped out Hiroshima with a single bomb forcing us to do it again at Nagasaki.
Actions have consequences and Japan's actions led to what they deserved. Period.
Unfortunately, today too many Americans are starting to regret the A-Bombing of Japan, the bombing that saved the lives of so many Americans and Japanese both. A new poll finds a bare one percent more Americans now disapprove of the bombing than approve.
A new CBS News poll found only 43 percent of Americans still approve of the bombing of Hiroshima and Nagasaki while 44 percent disapprove. This year's result compares to 53 percent approving of the bombing in 1990 with 41 percent disapproving.
This is a travesty created by our failed miseducation system.
Read more
May 16, 2016 | Filed Under 2nd Amendment, Anti-Americanism, California, Constitution, Courts, Democrats/Leftists, Ethics, Founders, Freedom, Government Corruption, Gun Control, Guns, Judges, Law, Liberals, PCism, Police State, Policy, Progressives, Regulation, Security/Safety, Society/Culture, Thomas Jefferson, Warner Todd Huston | Comments Off on
---
U.S. Appeals Court Rules Americans Have a Right to Buy and Sell Firearms

-By Warner Todd Huston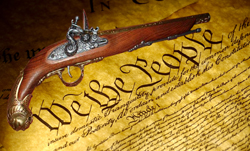 In a new ruling the U.S. Court of Appeals for the Ninth Circuit maintained that Americans have a Constitutional right to acquire and sell arms.
The Ninth Circuit Court remanded the case of Teixeira v. County of Alameda back to a lower court informing it the court that the Second Amendment and its history protects the rights of Americans to self-defense including the "right to acquire weapons" as well as own them.
This puts a dent in the city of Alameda's regulations that practically bans the opening of any gun store in the city.
Read more
April 19, 2016 | Filed Under Anti-Americanism, Civil Rights Act, Civil War, Congress, Conservatives, Democracy, Democrats/Leftists, Ethics, GOP, Government Corruption, History, Liberals, Policy, President, Progressives, Senate, Slavery, Warner Todd Huston | Comments Off on
---
Today is the Anniversary of When Republicans Outlawed the Democrat Run KKK Terror Group

-By Warner Todd Huston
It is indisputable that the Republican Party is really the party of civil rights, not the Democrats. And today we have one more example of that truism with the 145th anniversary of the Republican Party's essential outlawing of the Ku Klux Klan, the Democrat Party's domestic terror group.
The actions against the Klan stemmed from an outrageous massacre of nearly 300 blacks perpetrated by white, Democrat Klan members in Louisiana in 1868.
On September 28, 1868 — three years after the Confederate south lost the civil war — a mob of marauding whites rampaged through Opelousas, Louisiana and massacred nearly 300 blacks who were Republican voters.
The outrage began when white, Democrat KKK members attacked the white owner of a Republican-leaning newspaper. The newspaper editor, a former school teacher for black students, was defended by several black friends during the attack and this action enraged the mob further sending them on a day-long spree of murder and mayhem.
The attack was so outrageous that the Republican Party acted to essentially ban the KKK. By April 20, 1871, the GOP passed a law banning the oppression perpetrated by the KKK when President Ulysses Grant and Congress passed the Ku Klux Klan Act, also known as the third Enforcement Act. The law established penalties against anyone who tried to deprive any other citizen the benefit of equal protection under the laws of the United States. The law also gave the president the power to use the military to ensure that the rights of blacks were upheld.
This interest in civil rights carried all the way to the 1964 Civil Rights bill that was passed with the overwhelming support of Republicans.
Read more
Next Page »
Social Networking
Help the Soldiers!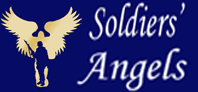 American Genius
Our Founding Ideas
---
"Governments are instituted among men,deriving their just powers from the consent of the governed." Declaration of Independence July 4, 1776
---
Recently Written
Featured Sites



What THEY Say:
Foreign News In English
Illini Alliance
Blogroll
Political Parties

Contact Us
Email Publius' Forum
Archives
Links
Other Blogs
MilBlogs
Religion

Gun Rights
Education
Radio Hosts