January 3, 2014 | Filed Under Anti-Americanism, Barack Obama, Cold War, Communism, Congress, Democrats/Leftists, Ethics, Foreign Countries, Foreign Policy, Government, Government Corruption, History, Liberals, PCism, Poland, Policy, President, Progressives, Ronald Reagan, Russia, Socialism, Society/Culture, Warner Todd Huston, Western Civilization | Comments Off on
---
Famed Anti-Communist Blasts Obama as a 'Dangerous' Failure

-By Warner Todd Huston
One of the most famous fighters of Cold War communism still in the land of the living, Polish leader and liberty icon Lech Walesa, is not too keen on the "failure" that is Barack Obama. In fact, Obama has been down right "dangerous" for the world Walesa says.
In a new interview, Walesa decries Obama as having failed to advance peace and freedom across the world with his failed foreign policies.
Welsa lamented that when Obama was elected in 2008 there was "hope in the world" that "Obama would reclaim moral leadership for America," but Obama "failed."
Read more
November 14, 2012 | Filed Under Anti-Americanism, Cold War, Communism, Democrats/Leftists, Education, Ethics, Government, Liberals, New Jersey, Progressives, Russia, Socialism, Warner Todd Huston | Comments Off on
---
Tax Paid Prof Says Commie Stalin Never Committed Any Crimes

-By Warner Todd Huston
Here is a heartwarming tale of your education tax dollars at work. At a recent school event at a New Jersey public university, a tax paid professor said that Joseph Stalin, the murderous head of the Soviet Union during the WWII era, never committed any crimes against humanity. "I have yet to find one crime that Stalin committed," the professor yelled at students.
The comments were uttered by Grover Furr, a professor in Medieval English at Montclair State University, a public university in New Jersey. The event at which Furr appeared was billed as a "Campus Debate," and also featured libertarian professor Yuri Maltsev and conservative professor David Tubbs.
The exchange occurred between an audience member and the erstwhile professor who in his most genteel manner denounced as "bullshit" any claims that Stalin and the Soviet regime was responsible for genocide.
The professor went on to claim that widely known Soviet history as well as U.S. and Canadian history are all "falsified" and wrapped up telling the audience that we should all have socialist medicine.
At least most of the audience booed this nut case as herd in the video. Still, some applauded and it's sad that any students at all would applaud such craziness.
Read more
January 22, 2012 | Filed Under Alan Caruba, Budget, Business, Capitalism, Cold War, Communism, Democrats/Leftists, Ethics, Free Trade, Government, Liberals, President, Socialism, Taxes | Comments Off on
---
The U.S. is on a Suicide Watch

-By Alan Caruba

In 1991, the Soviet Union, arguably the greatest experiment in Communism, collapsed. After Mao Zedong died in 1976, his successors moved to shift its Communist economy to one that embraced Capitalism while retaining centralized government control.

Following World War Two, the recovering nations of Europe were rescued from Communism by the Marshall Plan, but adopted Communism-Light in the form of Socialism. The U.S. was already headed in that direction, creating programs that we now call "entitlements." For most of the nation's history, such "entitlements" did not exist.

What binds together the financial problems of the West is the common thread of infantile behavior and thought. One might call it wishful thinking. Instead of encouraging people to provide for old age and possible illness, politicians decided to turn government into Big Daddy, the eternal source of money for everything.

Need to go to college, start a business, or plan for retirement? Government would be there to help. All this ignored the need to actually pay for these programs. In the case of Social Security Congress began to dip into its funding to pay for other programs! This is what children do.
Read more

August 14, 2011 | Filed Under Allen West, Cold War, Congress, Conservatives, Elections, GOP, Government, History, House of Representatives, Iran, President, Republicans, RightPundits.com, Ron Paul, Warner Todd Huston, Washington D.C. | Comments Off on
---
Allen West Slams Ron Paul Over Debate Comments

-By Warner Todd Huston

Ron Paul certainly distanced himself from the other GOP candidates at the debate on the issue of foreign policy, didn't he? He made himself seem like a head-in-the-sand, isolationist and his historical ignorance was amazing. Not only that but his simpleton approach to foreign policy was nothing short of breath taking. Well, Rep. Allen West similarly thought that Paul's gabled ideas were dangerous and stated directly that Pau is "not the kind of guy you need to be sitting at 1600 Pennsylvania Ave."

Florida Representative Allen West, a former Lt. Colonel in the U.S. Army who served in Iraq, was attending a Tea Party event in Fort Lauderdale, Florida late last week and made a few comments about Paul's rambling at the Ames debate.

West told attendees that the threats to the USA are far more dangerous than Ron Paul's simple minded claims tended to make them seem…

Read the rest at RightPundits.com.

May 30, 2011 | Filed Under Air Force, Army, Civil War, Coast Guard, Cold War, Congress, Conservatives, DuPage County, GOP, House of Representatives, Illinois, Illinois State Government, Korean War, Marines, Memorial Day, Military, National Guard, Navy, Peter Roskam, Republicans, Revolutionary War, Warner Todd Huston, WWI, WWII | Comments Off on
---
U.S. Rep. Roskam Marches in Wheaton Memorial Day Parade

-By Warner Todd Huston
Memorial Day Parade, Wheaton, Ill– Illinois Congressman Peter Roskam (R, 6th District) walked in the Wheaton Memorial Day Parade to some applause and ended the exercise by speaking to those assembled at the Wheaton Cemetery to commemorate those that have served us in peace and war and those who gave their last full measure so that we could remain the last best hope of the world.
The weather could not have been better as the parade stepped off this morning. The skies were clear and Summer temperatures had finally arrived. As the route rolled on the heat did tend to rise, though. Still, compared to the dismal weather we've seen the last few months, this Memorial Day was a welcome respite.
Rep. Roskam had a group of about fifty supporters march with him and I joined them to document the event. As we walked the distance from downtown Wheaton to the Wheaton Cemetery it was obvious that the congressman had many fans along the route. There were surprised smiles and a healthy amount of applause as the congressman and his lovely wife led the contingent.
Read more
April 16, 2011 | Filed Under Cold War, Communism, Democrats/Leftists, Free Speech, Freedom, Government, Liberals, Liberty, Socialism, Warner Todd Huston | 1 Comment
Communists are poopie heads.
Social Networking
Help the Soldiers!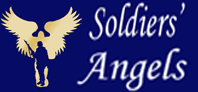 American Genius
Our Founding Ideas
---
"Governments are instituted among men,deriving their just powers from the consent of the governed." Declaration of Independence July 4, 1776
---
Recently Written
Featured Sites



What THEY Say:
Foreign News In English
Illini Alliance
Blogroll
Political Parties

Contact Us
Email Publius' Forum
Archives
Links
Other Blogs
MilBlogs
Religion

Gun Rights
Education
Radio Hosts