May 31, 2013 | Filed Under Barack Obama, Democrats/Leftists, Ethics, Government, Jimmy Carter, Journalism, Liberals, Media, Media Bias, President, Progressives, Richard Nixon, Warner Todd Huston | Comments Off on
---
Longtime Democrat Consultant: Obama's White House is Incompetent Like Carter

-By Warner Todd Huston
Bob Shrum, a longtime Democrat operative, has decided that President Obama's handling of the White House during this IRS scandal is bad. Maybe not "Nixonian" bad, but is instead a sort of Carteresque incompetence because of the way the President has handled these recent crises.
Shrum is a high powered, Democrat operative of the first order. He was a speech writer for such Democrat luminaries as George McGovern and Jimmy Carter, and worked on campaigns for Dick Gephardt, Bill Clinton, Al Gore, Bob Kerry, and John Kerry and more, so when he speaks a lot of folks in the media pay attention.
For The Daily Beast, Shrum starts his piece denying that Obama did anything wrong with the IRS targeting of conservatives. He insists that Obama didn't direct these attacks on his enemies and claims he had no idea it was going on. Shrum is going with blaming the "low level operatives in Cincinnati" explanation.
"For the White House, there is no crime here, there is no scandal, no matter how feverishly, irresponsibly, or demagogically the GOP labors to concoct one," Shrum insists.
But once he gets past that disclaimer, he warms to his Obama-as-incompetent theme.
Read more
March 11, 2012 | Filed Under Anti-Americanism, Barack Obama, Communism, Democrats/Leftists, Jimmy Carter, Liberals, President, Socialism, Warner Todd Huston | Comments Off on
---
Carter Was Bad Enough But Obama…
February 15, 2012 | Filed Under Alan Caruba, Anti-Americanism, Democrats/Leftists, Iran, Jimmy Carter, Liberals, President | Comments Off on
---
Taking Hostages: Tehran in 1979 – Cairo in 2012

-By Alan Caruba

As someone who vividly recalls the Iranian "students" who took our diplomats hostage in 1979 and the 444 days it took to get them back, the repeat of this by the Muslim Brotherhood in Cairo, putting 19 pro-democracy, non-government organization (NGO) Americans on trial on trumped up charges has an ugly repetitive feel to it.

The contempt the Iranian revolutionaries, led by Ayatollah Khomeini, had for America and, I might add, international law and practice that goes back centuries, is everything you need to know about dealing with militant Islamists, whether they are in Iran, Egypt, or anywhere else on the face of the Earth.

Just as then-President Jimmy Carter dawdled while looking for a diplomatic response, this same scenario is now being played out by Barack Obama and it won't work now just as it did not work then. Carter authorized a failed military operation that, by most accounts, was poorly organized and executed.
Read more

October 26, 2010 | Filed Under Anti-Americanism, Democrats/Leftists, Foreign Countries, Government, History, Iran, Jimmy Carter, Liberals, Russia, Warner Todd Huston | Comments Off on
---
Jimmy Carter: Liar Extraordinaire

-By Warner Todd Huston
Every once in a while one must risk breaching decorum and call a spade a spade. In this case sentient people cannot avoid affirming the stark truth that former President Jimmy Carter is one of the world's greatest liars.
This melodious storyteller's latest misconstruction of the truth comes from the Deseret News of Salt Lake City, Utah where Carter regaled reporter Jessica Harrison with his blinkered view of reality.
His most extreme lie was his assessment of his own administration: "We had almost complete harmony with every nation on Earth. We not only preserved peace for our country, we never went to war. We never dropped a bomb. We never fired a missile."
Read more
June 23, 2010 | Filed Under Budget, Business, Capitalism, Democrats/Leftists, Economy/Finances, Energy, Free Trade, Government, Jimmy Carter, Liberals, Media, Media Bias, Newspapers, Oil, Warner Todd Huston | 1 Comment
-By Warner Todd Huston
Columnist Cynthia Tucker of the Atlanta Journal-Constitution, a 2007 Pulitzer Prize winner, has found the enemy and he is us. During a recent episode of the Chris Matthews show, Tucker decided that because we are "addicted to petroleum" we are our own enemy just as much as communism was our enemy during the Cold War.
Tucker characterizes our "addiction" to oil as an "external threat" — just like communism was — and presents oil as an enemy that we should defeat. Tucker also makes excuses for Obama saying that it's "harder" for him to call on Americans to sacrifice because of this addiction.
Leave it to a member of the Old Media to construe capitalism, progress, a growing standard of living, and even our own fellow citizens to be as great an enemy as an antithetical foreign system that was sponsored by those that promised to destroy us. Leave it to a member of the Old Media to pinpoint our own system as the enemy.
Read more
February 19, 2010 | Filed Under Colorado, Communism, Congress, Democracy, Democrats/Leftists, Elections, Government, House of Representatives, Jimmy Carter, Jobs, Liberals, Public Employees Unions, SEIU, Senate, Socialism, Taxes, Unions, Warner Todd Huston | Comments Off on
---
Longtime Dem Consultant Torpedoed by Union Thugs

-By Warner Todd Huston

In Democrat political consulting circles Pat Caddell is a big name. One-time adviser to President Jimmy Carter and longtime political strategist for the left, Caddell isn't someone you throw off a campaign easily. But the Service Employees International Union (SEIU) doesn't care about past success. It only cares about its power.

After being thrown off the campaign of Colorado Democrat Andrew Romanoff's campaign for Senate, Caddell spoke to the folks at The Daily Caller and said he'd been axed by the "thugs" at the SEIU.
"What I said about Andy Stern and the SEIU? Sure, they're thugs," said Caddell, a former adviser to President Jimmy Carter, who until Monday* had an informal advising role with the primary challenger to incumbent Democratic Sen. Michael Bennet.

"The unions have been considering endorsing Romanoff, and basically they told him that if I was involved with the campaign, 'sayonara,' which I think is the definition of thuggery isn't it?" said Caddell, who has worked for a who's who of Democratic politicians over the last few decades, including Ted Kennedy, George McGovern, Mario Cuomo and Gary Hart.
I couldn't agree more. Unions will brook no opposition and even the smallest disagreement marks you for destruction with a union… even if you are on the same political side as they!
He pointed out, as have we — repeatedly — that public employees unions are destroying the country:
Read more
Social Networking
Help the Soldiers!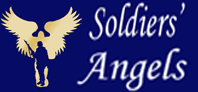 American Genius
Our Founding Ideas
---
"Governments are instituted among men,deriving their just powers from the consent of the governed." Declaration of Independence July 4, 1776
---
Recently Written
Featured Sites



What THEY Say:
Foreign News In English
Illini Alliance
Blogroll
Political Parties

Contact Us
Email Publius' Forum
Archives
Links
Other Blogs
MilBlogs
Religion

Gun Rights
Education
Radio Hosts