November 22, 2012 | Filed Under Alexander Hamilton, Ben Franklin, Business, Capitalism, Declaration of Independence, Democracy, Founders, Government, History, Holiday, James Madison, Jobs, John Adams, Revolutionary War, Sam Adams, Slavery, Thanksgiving, Warner Todd Huston | Comments Off
-By Warner Todd Huston
Like most conservatives, I felt Election Day was the end of the United States of America. I am not convinced going forward that it isn't, either. But on this day of giving thanks for what we do have, it would be a mistake not to be grateful for the things with which we have, in our good fortune, been blessed. There are things that we should and must be thankful for.
What are those things? What should we be thankful for? Well, certainly there are all manner of things we should be thankful for as individuals. Our loved ones, friends, perhaps our health and good fortunes. But, as a nation, there are many things to be thankful for, even if those things seem fleeting. Granted, there are many things other than what I list below that we should be thankful for. I have no intention of claiming this list is comprehensive.
So, first and foremost, as a nation we should be thankful for our founders' vision of a nation created on the premise of self-government, freedom and liberty.
Read more
October 28, 2012 | Filed Under Alexander Hamilton, Ben Franklin, Declaration of Independence, Founders, Fox News, FreedomWorks, George Washington, History, Revolutionary War, Sam Adams, Warner Todd Huston | 1 Comment
-By Warner Todd Huston
On Friday, October 26, I attended Freepac, Chicago held at the Schaumburg Convention Center. The event, sponsored by Freedomworks, had many fine speakers including Judge Andrew Napolitano, former President of Poland Lech Walesa, John Fund, CL Bryant, Deneen Borelli, John Tillman, Congressman Joe Walsh, and Adam Andrzejewski, hosted by Freedmworks CEO Matt Kibbe.
Here is the video I took of Judge Andrew Napolitano.
October 24, 2012 | Filed Under Declaration of Independence, Founders, George Washington, History, John Adams, Revolutionary War, Sam Adams, Thomas Jefferson, Warner Todd Huston | Comments Off
I'd love to see this…
Let it Begin Here is an epic short film projected on an innovative and unique screen system in a specially designed theater equipped with multi-sensory audio & special effects that put you in the action of the moment. Experience "Let it Begin Here" in person at the Boston Tea Party Ships & Museum in Boston, Mass. Or visit us online at www.bostonteapartyship.com
December 14, 2010 | Filed Under 2nd Amendment, Alexander Hamilton, Anti-Americanism, Ben Franklin, Constitution, Democrats/Leftists, Founders, Government, Government, Corruption, Guns, James Madison, Liberals, Regulation, Sam Adams, Supreme Court, Warner Todd Huston | 1 Comment
-By Warner Todd Huston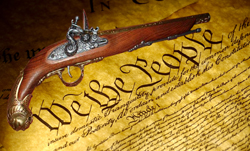 On Fox News Sunday, Supreme Court Justice Stephen Breyer spoke of his dissenting decisions in the several Second Amendment cases that he heard as a Justice. He told host Chris Wallace that he thought that James Madison only included the Second Amendment in the Bill of Rights as a sop to the states and Breyer insisted that historians agreed. In essence, Breyer was saying that Madison was not interested in an individual's right to gun ownership and self-protection and for that reason his dissenting opinions against that individual right accorded well with what the founder's thought on the issue.
But Breyer's assumption that a citizen's right to bear arms is not sacrosanct and his following contention that the founders would agree seems to ignore much of the history of the era not to mention the precedents in law and the historical record upon which the founders relied to define their political ideas — including Madison.
Of course, it is a bit ridiculous to take one lone founder's words and assume that it represents the opinion of all of them. It is quite easy, after all, to find quotes from any particular founder that in no way reflected even a minority opinion of the day. For instance, Thomas Jefferson once advocated that all laws be dumped every few decades so that the next generation could start over with their own ideas unencumbered by past generations. Even Madison thought that idea was absurd. Hamilton found that many of his most dearly held financial ideas left his fellows cold. John Adams thought that we should call the president "your majesty," an idea that earned him much derision. And Poor Richard himself, Benjamin Franklin, once proposed that each galaxy had it's own "God" that ruled in his own sphere meaning that there were infinite gods for infinite galaxies. Not every idea the founders had were gems, to be sure.
Still, Madison spoke with most of his contemporaries, not outside them, when he considered the meaning of the Second Amendment.
Read more
September 28, 2010 | Filed Under History, Illinois, Sam Adams, Sam Adams Alliance, Warner Todd Huston | Comments Off
From the Sam Adams Alliance…
Today is the 288th birthday of Samuel Adams–"founder" of the American Revolution.
Never heard of him? Or at least, only know about Sam Adams because you like the beer named after him? Well that's a tragedy because in his day–way back in 1776–Sam Adams was considered the thought-leader and brain child behind the American Revolution. Our most famous founding fathers, including John Adams, Thomas Jefferson, and Benjamin Franklin, all credited Samuel Adams with spearheading a movement that changed the course of not only American history, but also truly, liberty and democracy across the globe for generations to come.
Samuel Adams was a modest and humble man who used the communications tools of his time–the pen, newspapers, pamphlets, and person-to-person meetings, to generate a demand for independence against the encroaching suffocation that England was imposing on the colonies.
Read more
Social Networking
Help the Soldiers!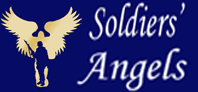 American Genius
Our Founding Ideas
---
"Governments are instituted among men,deriving their just powers from the consent of the governed." Declaration of Independence July 4, 1776
---
Recently Written
Featured Sites



What THEY Say:
Foreign News In English
Illini Alliance
Blogroll
Political Parties

Contact Us
Email Publius' Forum
Archives
Links
Other Blogs
MilBlogs
Religion

Gun Rights
Education
Radio Hosts