September 21, 2014 | Filed Under Adolph Hitler, Anti-Americanism, Britain, Budget, Business, Capitalism, Communism, Congress, Constitution, Democrats/Leftists, Elections, Entitlements, Ethics, Foreign Policy, Franklin Deleno Roosevelt, Germany, GOP, Government Corruption, History, Japan, Jobs, Liberals, Nanny State, PBS, Policy, President, Progressives, Regulation, Republicans, Rights, Socialism, Taxes, The Great Depression, TV, Warner Todd Huston, WWII | Comments Off on
---
FDR Invented The 'Liar-In-Chief' And Tore Down the Democrat Party And The Country

-By Warner Todd Huston
PBS and documentary maker Ken Burns have done it again with a wonderful look at the political lives of Teddy and Franklin Roosevelt. But if the series did anything it revealed to a discerning viewer how Franklin rebuilt the presidency on a pillar of hate and lies and remade the Democrat Party into a party driven by purposeful misdirection and deceit.
Certainly the series approaches these two consequential presidents as good for the country. Neither were as salubrious for the country as popular opinion holds and both did a lot of damage. To Burns' credit he does allow conservative commentator George Will to slip in a few digs at how both Teddy and Franklin tore down the presidency and turned our country from a constitutional republic built on a pretty straightforward explication of the political raison d'être of any particular party, candidate or era and into a nation run by sneaky politicians who lie straight-faced to the people and don't care about the Constitution at all.
Teddy Roosevelt did his bit to end our Constitutional republic, granted, and was followed by Woodrow Wilson who pounded a few more nails into that coffin. But it was Franklin Delano Roosevelt who really destroyed the country.
The truth is, Franklin was an utterly failed president in everything but his leadership in WWII. It has to be acknowledged that his stewardship of the war was great and maybe a lesser president would have left the US more vulnerable. But there is no doubt that he materially hurt this country in every other arena.
His domestic policy was a disaster, his economic policies utterly failed, and his disregard of the rule of law and the US Constitution was a disgusting display of arrogance and hubris. By forcing the world into war, Hitler ended the Great depression, not Franklin Roosevelt.
Read more
October 26, 2011 | Filed Under Banks, Barack Obama, Budget, Business, Capitalism, Communism, Democrats/Leftists, Financial Reform, Government, History, House of Representatives, Jobs, Liberals, President, Socialism, Taxes, The Great Depression, Warner Todd Huston | Comments Off on
---
The Rise of the Obamavilles

Remember back in the 30s when disgruntled WWI veterans and homeless Americans created shanty towns called "Hoovervilles"? They felt failed by an uncaring president in Herbert Hoover.

Well, with the Occupy-Whatevers have they created "Obamavilles"?

I'd say they have.

June 29, 2011 | Filed Under Anti-Americanism, Banks, Barack Obama, Budget, Business, Capitalism, Congress, Democrats/Leftists, Franklin Deleno Roosevelt, Government, Jobs, Liberals, President, Stimulus, Taxes, The Great Depression, Warner Todd Huston | 2 Comments

-By Warner Todd Huston
In his Wednesday presser on the state of the economy President Obama several times attacked those evil rich folks flying about in corporate jets saying that the filthy rich could "afford" higher taxes. But while he spent so much time slamming corporate jets today, back in 2009 the president was pushing a stimulus bill that included tax breaks to corporate jets.
In February of 2009, the stimulus package that Obama pushed heavily as the only way to "save" the country included a provision that, as the Associated Press then reported, "sharply reduces the up front tax bill for companies who buy assets like business planes."
So, once again we have this president talking out of both sides of his mouth. Back in 2009 we needed a stimulus package that included big tax breaks to corporate jet owners, yet today those corporate jet owners are eeeevil for not paying enough taxes.
Read more
September 13, 2010 | Filed Under Alan Caruba, Banks, Budget, Business, Capitalism, Congress, Democrats/Leftists, Economy/Finances, Government, History, Jobs, Taxes, The Great Depression, Unemployment | Comments Off on
---
Feels Like a Depression to Me

-By Alan Caruba

Between the time that George Washington took the first oath of office as president and when Barack Obama did—1789 to 2009, the United States had borrowed nine trillion dollars. Since Obama took office, it has borrowed or imposed nearly three trillion more debt. Tell me he is not deliberately seeking to bankrupt the nation.

In an August 28 Wall Street Journal editorial it noted that "To no one's surprise except Vice President Joe Biden's, second quarter economic growth was revised down yesterday to 1.6% from the prior estimate of growth of 2.4% which was down from first quarter growth of 3.7%, which was down from the 2009 fourth quarter's 5%. Economic recoveries are supposed to go in the other direction."

I was born during the Great Depression of the 1930s and have lived long enough now to find myself in a new one. There are similarities between the two, but the first one led to the creation of a variety of government regulatory entities and programs that should have avoided or at least were expected put the brakes on the current one.
Read more
Social Networking
Help the Soldiers!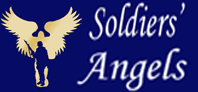 American Genius
Our Founding Ideas
---
"Governments are instituted among men,deriving their just powers from the consent of the governed." Declaration of Independence July 4, 1776
---
Recently Written
Featured Sites



What THEY Say:
Foreign News In English
Illini Alliance
Blogroll
Political Parties

Contact Us
Email Publius' Forum
Archives
Links
Other Blogs
MilBlogs
Religion

Gun Rights
Education
Radio Hosts