May 30, 2016 | Filed Under Adolph Hitler, Air Force, Army, Britain, Coast Guard, Education, Europe, France, Germany, History, Holiday, Japan, Marines, Memorial Day, Middle East, Military, National Guard, Navy, Veterans, Vietnam, Vietnam War, Warner Todd Huston, WWI, WWII | Comments Off on
---
Time to Remember The Many Americans Buried in U.S. Military Cemeteries Across the World

-By Warner Todd Huston
"From these honored dead we take increased devotion to that cause for which they gave the last full measure of devotion."–Abraham Lincoln, Gettysburg Address
As we prepare to celebrate Memorial Day to pause in thanks for the sacrifices made by millions of Americans who died while fighting to preserve freedom, a documentary called "These Hallowed Grounds" reminds us that our war dead are not just interred here at home, but are spread across the world on battlefields almost lost to the memory of far too many of us.
When we think of our military cemeteries, those final resting places of so many American heroes, we usually think of Arlington National Cemetery, certainly. But do we think of the hundreds of American military cemeteries in such places as France, the Philippines, and other nations across the world? Sadly, not many of us do.
If you are like many of us, you may not be very well informed about all the many American cemeteries erected to memorialize our legions of war dead. To correct that deficit the PBS documentary "These Hallowed Grounds" is an excellent way to learn about these bucolic and solemn memorials.
Most Americans know of the World War Two cemetery at Omaha Beach, Normandy, site of one of the 1944 D-Day landings. But there are some twenty-one other cemeteries in eight other countries memorializing our dead from World Wars One and Two and the documentary tells the powerful tale of many of them.
Our many war cemeteries are maintained by the U.S. government's American Battle Monuments Commission and contain monuments to some 125,000 American war dead. The names of another 94,000 missing soldiers are inscribed into the Walls Of The Missing at these locations and this film takes viewers on an important journey across the world to see and learn about them.
Read more
August 19, 2011 | Filed Under Anti-Americanism, Democrats/Leftists, Elections, Ethics, Government, Liberals, Military, Navy, President, RightPundits.com, Vietnam, Vietnam War, Warner Todd Huston | Comments Off on
---
John Kerry's Swift Boat Supporter Has Silver Star Revoked

-By Warner Todd Huston

Remember all the hub bub of the Swift Boat story during the 2004 presidential run of Democrat John F'n Kerry? Well with all that in mind, you might vaguely recall a certain Captain Wade R. Sanders, Kerry's military colleague and heavy supporter of the would be president from Massachusetts. Well, in a very unusual move, this "hero" of Viet Nam has just had his Silver Star award revoked by the Navy.

Captain Sanders was the most outspoken member of Kerry's "band of brothers" coterie of veterans that came to his support during his run for the White House. Sanders even introduced Kerry at the Democrat Convention that put Kerry's name before the American people as a candidate for president. Sanders trained with Kerry at Naval Base Coronado when the pair were sent to Viet Nam as Navy Swift Boat officers…

Read the rest at RightPundits.com.

July 15, 2010 | Filed Under Army, Democrats/Leftists, Government, Illinois, Illinois State Government, Liberals, Military, Vietnam War, Warner Todd Huston | Comments Off on
---
Ill. Mayor's Lies About His Military Awards

-By Warner Todd Huston
Calumet Park, Illinois is straight south of Chicago nearing the Indiana border. Illinoisans of the area call it Cal Park for short. Unfortunately, it seems to have earned a new nickname thanks to the lies over his military record told by its mayor, Joseph DuPar. Its new name should be Bull Park.
Easily fitting in with other serial military service liars such as Massachusetts District Attorney candidate Richard Blumenthal, Iowa Senator Tom Harkin, Mr. John "did you know I served in Vietnam" Kerry, and even fellow Illinoisans Phil Hare and Mark Kirk, Mayor DuPar made a pretty outrageous claim on his bio during his recently successful election campaign.
Read more
July 2, 2010 | Filed Under Air Force, Army, Marines, Military, National Guard, Navy, Patriotism, Vietnam War, Warner Todd Huston, WWII | Comments Off on
---
They Fought for Us

Don't forget what they have done and continue to do for us.

June 8, 2010 | Filed Under Army, Budget, Congress, Constitution, Democrats/Leftists, Elections, Government, House of Representatives, Illinois, Illinois State Government, Liberals, Military, Taxes, Vietnam War, Warner Todd Huston | Comments Off on
---
Ill. Congressman Hare: Puffing Military Record and Intimidating Voters

-By Warner Todd Huston
Congressman Phil Hare (IL, 17th District) is the perfect example of the sort of congressman no one should want. He's arrogant. He's dismissive. He's self-important. He's easy to anger. And worst of all he has disdain for his own voters. The man is simply a creep.
In April we had video of this arrogant cuss saying that he didn't care about the U.S. Constitution in the Obamacare fight. Apparently that darned old rag of paper is meaningless to this powermad pol.
This time we have Congressman Hare intimidating a voter and demanding that this Vietnam vet supply the congressman with his home address so that he, the congressman, can track the constituent down and further threaten him.
Read more
Social Networking
Help the Soldiers!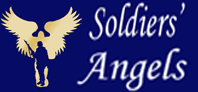 American Genius
Our Founding Ideas
---
"Governments are instituted among men,deriving their just powers from the consent of the governed." Declaration of Independence July 4, 1776
---
Recently Written
Featured Sites



What THEY Say:
Foreign News In English
Illini Alliance
Blogroll
Political Parties

Contact Us
Email Publius' Forum
Archives
Links
Other Blogs
MilBlogs
Religion

Gun Rights
Education
Radio Hosts