February 14, 2014 | Filed Under Anti-Americanism, Cap and Trade, Climate Change, Democrats/Leftists, Environment, Ethics, Government Corruption, Holiday, Liberals, Media, Progressives, Warner Todd Huston | No Comments
-By Warner Todd Huston
There always has to be one goofball out there hatin' on our national holidays, doesn't there? This time it is hate for Valentines Day and on the flimsiest, most ridiculous reasoning: it is an "environmental travesty."
For the left-wing New Republic, columnist Jeffrey Ball was first out of the chute to slam Valentines Day with a Valentines Day eve piece uproariously entitled, "Valentine's Day Is an Environmental Travesty The carbon costs of greeting cards."
That's right, if you buy a greeting card you are a destroyer of the planet. Talk about ridiculous hyperbole. In fact, with that logic, one can do nothing but live in a cave eating bugs and leaves in order to satisfy this green nazi.
The magazine also took to Twitter to scold anyone who falls for this evil, Earth destroying holiday saying, "If your other half bought you a Valentine's card, be sure to say thanks for the 18.5 grams of CO2 it created."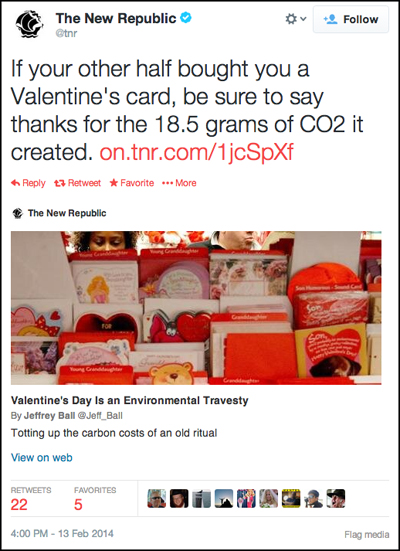 As tedious as his argument is, it is typical of the sort of Luddite nonsense we hear from the extremist greenies.
Read more
December 30, 2013 | Filed Under Anti-Americanism, Bible, Cable, Christianity, Christmas, Democrats/Leftists, Entertainment, Ethics, Holiday, Journalism, Liberals, Media, Media Bias, Progressives, Religion, Sarah Palin, TV, Warner Todd Huston | Comments Off
-By Warner Todd Huston
This is what happens when liberals try to use religion to sell their hate for conservatives. They are so unfamiliar with the Bible and Christianity that they end up boloxing the whole thing up. This is what MSNBC did when trying to use the Bible against what the cabler said was Sarah Palin's "un-Christian" Christmas trees.
During the December 26 broadcast of the lamentable Ed Show on MSNBC, substitute hostette and resident numbskull Joy Reid thought she had a great way to attack Sarah Palin.
For her "Pretenders" segment, Reid showed some video of Palin and family around their Christmas tree and used that as a vehicle to attack. All these Christmas trees, Reid noted, were un-Christian and so, Palin is a hypocrite.
"In 'Pretenders' tonight, a merry Palin Christmas. Sarah Palin dropped by Fox & Friends to promote her manifesto on Christmas purity," Reid blubbered. "She brought a treat better than Christmas cookies–family photos."
After the video of Palin and her Christmas tree, Reid took to scolding Palin for her hypocrisy.
Read more
December 25, 2013 | Filed Under Christianity, Christmas, Holiday, Religion, Warner Todd Huston | Comments Off
-By Warner Todd Huston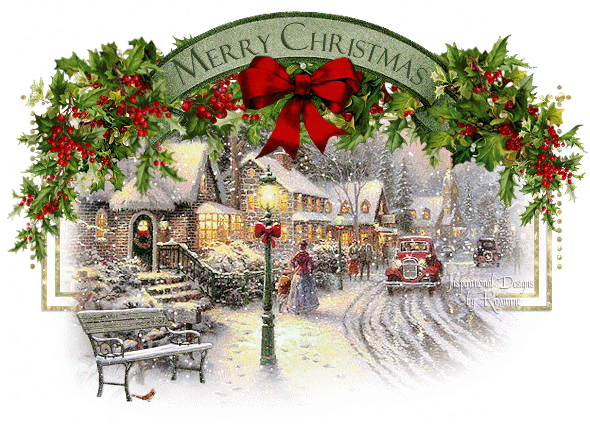 Merry Christmas, 2013
"And unto you a child is born." With that promise Earth was given the promise of a light unto all men, a light that will lead us to our salvation if only we choose to accept that path.
Even if you are not a Christian, even if you're not especially religious, if you claim another religion or none at all, the path that Christ walked when he was born into this world is a path from which we all can all learn. It is one worthy of study and acceptance even if only as an example of a way to live. Christ's path is, indeed, a philosophy worthy of consideration for it is one based on service to your fellows, love for all, and a suppression of one's selfishness in order to pursue a higher calling.
What could be a better path, even for the non-religious?
So, as we celebrate this Christmas Day, the day meant to memorialize the birth of Christ, and as we head into 2014 let us all strive to work harder to be of service to our fellows. Let us engage in those random acts of kindness that makes everyone's lives so much more fulfilling — not to mention easier. Let us remember to say thanks to those who have done something for us and let us offer our own works for others without expecting immediate repayment.
Let's try and leave this place a bit better off than when we came in.
I want to thank each and every one of you for having been such wonderfully loyal readers and for you folks that have only been recent visitors, may you find a home here for the upcoming days. We hope to give you a Christmas gift that never stops giving here at Publius Forum.
May God Bless you all and enjoy the day with your family and friends.
Merry Christmas and, if you don't visit again before the end of the year, may you have a Happy New Year
Yours,
Warner Todd Huston
Publisher, PubliusForum.com
December 21, 2013 | Filed Under Africa, Anti-Americanism, Crime, Democrats/Leftists, Ethics, Holiday, Kwanzaa, Liberals, Progressives, Race, Racism, Warner Todd Huston | Comments Off
-By Warner Todd Huston
Every year I post a piece on the troubled truth about Kwanzaa. This year will be no exception.
Kwanzaa, the purported "African" holiday celebrated only in the United States, is the ultimate politically correct holiday. It is little observed, even by our African American community, of course, but those that do celebrate it are wholly unaware that the faux holiday was created by a man with a very troubled past. For Kwanzaa's creator, Maulana Karenga, has a violent criminal record, is a racist, and even a rapist.
Each year, with the onset of Christmas, we are treated to another gauzy, fluff piece about how great Kwanzaa is by yet another PC spewing columnist. This year, among many others, we find aggrandizement such as that in The Telegraph from Macon, Georgia with, "Annual Kwanzaa celebrations highlight arts, community and history," and the Dallas Morning News with its titled,"Look forward to Kwanzaa celebrations with storytelling, music and more." We even find such helpful sites as TeacherPlanet.com's, "Kwanzaa Resources for Teachers." Yes, the world is filled with celebratory lionization of Kwanzaa.
Several years ago, the Houston Chronicle got in the act with a piece by Leslie Casimir titled "Learning about Kwanzaa from the holiday's creator." This one, though, was a bit off the usual track of the how-great-is-Kwanzaa theme because this particular piece celebrated the inventor of the faux holiday, Maulana Karenga, himself. So, instead of merely celebrating the manufactured holiday, Casimir amazingly made a hero of the rapist, race monger and violent thug who created it! To Casimir, Kwanzaa creator "Maulana Karenga" was a hero.
Read more
December 18, 2013 | Filed Under Cable, Christmas, CNBC, Democrats/Leftists, Ethics, Fox Business Network, Journalism, Liberals, Media, Media Bias, Progressives, Race, Racism, TV, Warner Todd Huston | Comments Off
-By Warner Todd Huston

Financial network CNBC was forced to apologize on December 16 for picking bumper music that blared out the N-word as a show hosted by Kelly Evans went to commercial.
The song, Fizzo Got Flow by the now disbanded rap group B2K, has lyrics that are neither safe for work, nor safe for a supposed news network! The song is filled with "niggas," and "hoes," and all manner of off color phrases and those wonderful phrases were right there on CNBC for everyone to, uh, enjoy.
Not long after the commercial break, host Evans was effusive with apologies for playing the song "and for any offense that it may have caused."
One wonders when CNBC is going to launch its "Bling" show?
Read more
December 18, 2013 | Filed Under 1st Amendment, Bible, Children, Christianity, Christmas, Constitution, Democrats/Leftists, Education, Ethics, Government, Government Corruption, Holiday, Liberals, Minnesota, PCism, Progressives, Religion, Society/Culture, Warner Todd Huston, Western Civilization | Comments Off
-By Warner Todd Huston

It's a sales job, not a religious message!
It could be, it might be, it… isn't religious, but the fearful authorities at a Minnesota school thought that a skeleton carton on a kid's Christmas poster was "religious" and should be taken down.
The poster featured the cartoon character Jack Skellington from the Tim Burton movie "The Nightmare Before Christmas" but this didn't stop the absurd authorities at the PACT Charter school in Ramsey, Minnesota from taking it down for fear of "religious" themes.
The civil rights advocacy group The Rutherford Institute has taken up the cause and sent a letter to the school warning them of their folly.
Read more
December 16, 2013 | Filed Under Anti-Americanism, Atlanta, Christmas, Democrats/Leftists, Entertainment, Fox News, Holiday, Hollywood, Liberals, Media, Media Bias, NBC, PCism, Progressives, Society/Culture, TV, Warner Todd Huston, Western Civilization | Comments Off
-By Warner Todd Huston
Last week Fox News's Megyn Kelly told her audience that Santa was a white guy and people should just get over it. By Saturday, NBC's SNL had a message for America from "Santa Klaus": "You've heard of secret Santa, well here's a secret: I'm black as hell."
During SNL's Weekend Update segment, troupe member Kenan Thompson starred as a black Santa Klaus that riffed on some well-worn and prosaic themes. But even with the same 'ol, same 'ol racism topics, the segment did have a few funny lines.
When Weekend Update's faux anchor Cecily Strong asked Thompson's "Santa" if he was OK with people thinking that he was really white, Thompson said, "Well, a white guys taking credit for something a black guy did? I'm more used to it than okay with it."
Read more
December 14, 2013 | Filed Under 1st Amendment, Air Force, Anti-Americanism, Atheism, Bible, Christianity, Christmas, Constitution, Democrats/Leftists, Ethics, Government Corruption, Holiday, Liberals, Military, North Carolina, Progressives, Religion, Warner Todd Huston | Comments Off
-By Warner Todd Huston

An "offensive" nativity scene at Shaw Air Force base in North Carolina.
An anti-religious and anti-Christmas atheist group has forced the U.S. Air Force to remove a nativity scene off base property at Shaw Air Force base in Sumter, South Carolina, saying it "violates the Constitution."
The militant atheist group called Military Religious Freedom Foundation sent a letter to the Pentagon whining about the nativity scene early this month. After receiving the letter, Pentagon lawyers became afraid that the plastic Jesus in the Nativity scene would spark lawsuits.

Air Force crews removing the scene.
So, the Pentagon had the traditional religious scene removed out of fear.
Read more
December 12, 2013 | Filed Under Anti-Americanism, Business, Capitalism, Children, Christmas, Democrats/Leftists, Ethics, Free Speech, Freedom, Government, Holiday, Liberals, Liberty, Progressives, Warner Todd Huston, Washington | Comments Off
-By Warner Todd Huston

These girls were told to can the Christmas carols.
Christmas is offensive. At least a WinCo grocery store in Vancouver, Washington, was afraid that a pair of little girls would "offend" customers if they sang Christmas carols outside the store. So they told the two tykes to take a hike.
The two girls, Ayla Bascom and Kaitlyn Manseau, started singing songs outside the grocery store including both secular and religious songs, such as "Jingle Bell Rock" and "Silent Night." But the store managers got all afraid of "offending" customers with the songs.
"(The store said) our policy is like we don't allow carolers or something like that," little Kaitlyn said.
"I was like bummed," Ayla said. "We were both depressed that we couldn't spread any more love and joy and cheer."
Read more
December 12, 2013 | Filed Under Anti-Americanism, Christianity, Christmas, Democrats/Leftists, Ethics, Free Speech, Freedom, Government, Government Corruption, History, Holiday, Journalism, Liberals, Liberty, Media, Media Bias, Progressives, Race, Racism, Religion, Slate, Warner Todd Huston | Comments Off
-By Warner Todd Huston
Liberal Aisha Harris of Slate thinks it's time that Santa Klaus "got a make over." She thinks we need to make Santa a black penguin instead of an old, fat, racist white guy.
Mz. Harris tells of her early childhood where her family had images of a black Santa in her African American home but seeing a black Santa at home and white ones everywhere else confused her.
"Seeing two different Santas was bewildering," Harris says. "Eventually I asked my father what Santa really looked like. Was he brown, like us? Or was he really a white guy?"
"My father replied that Santa was every color. Whatever house he visited, jolly old St. Nicholas magically turned into the likeness of the family that lived there," she wrote.
But her father's gentle explanation wasn't good enough for her.
Read more
December 11, 2013 | Filed Under Anti-Americanism, Bible, Christianity, Christmas, Democrats/Leftists, Entertainment, Ethics, Family, Holiday, Hollywood, Liberals, Movies, Progressives, Religion, TV, Warner Todd Huston | Comments Off
-By Warner Todd Huston
If you are a netcitizen of a certain age, you'll remember the Charlie Brown TV specials. We all waited for them each year on Halloween and Christmas. It was always a highlight of our childhood years in the 60s and 70s. But if they tried to make heartwarming shows like this today the left-wing, anti-Americans and Christmas haters out there would destroy any TV network that tried it.
This TV cartoon special is so filled with traditional Christmas and Christian religious symbolism that were it made today the left would firebomb any network that tried to do it.
Take the central monologue delivered by Peanuts character Linus who quoted from the Bible to explain what the true meaning of Christmas is for all of us.
Read more
December 4, 2013 | Filed Under Christmas, Holiday, Humor, Warner Todd Huston | Comments Off
This was pretty funny, especially the "Shut up, Wesley," part…
November 28, 2013 | Filed Under Holiday, Thanksgiving, Warner Todd Huston | Comments Off
-By Warner Todd Huston
Early this morning I woke up retching. Now there is a great way to start a Thanksgiving Day post, isn't it? But even though the mere smell of my wife's wonderful Thanksgiving dinner cooking in the kitchen is making me nauseous it still makes me realize just how thankful I am this Thanksgiving Day.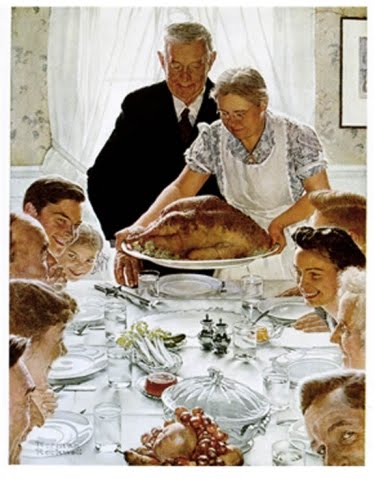 As I sit nearly doubled over from stomach muscle pain because of a night of vomiting–I swear I won't mention details again–it occurs to me that there are millions of people that are dealing with overwhelming pain every day. And I am not.
There are people trying to push their way through cancer or other terminal illnesses, people just happy for a few minutes free of the nagging pain, just a few minutes to enjoy their loved ones on this what may be the last holiday for so many. And I am not.
Being sick reminds me that despite my temporary condition I will be all back to normal in a day or so and will be past this spate of illness. Too many will not so easily get past their condition.
Read more
November 28, 2013 | Filed Under George Washington, History, Holiday, Revolutionary War, Thanksgiving, Warner Todd Huston | Comments Off
By the President of the United States of America, a Proclamation
Whereas it is the duty of all Nations to acknowledge the providence of Almighty God, to obey his will, to be grateful for his benefits, and humbly to implore his protection and favor — and whereas both Houses of Congress have by their joint Committee requested me to recommend to the People of the United States a day of public thanksgiving and prayer to be observed by acknowledging with grateful hearts the many signal favors of Almighty God especially by affording them an opportunity peaceably to establish a form of government for their safety and happiness.
Now therefore I do recommend and assign Thursday the 26th day of November next to be devoted by the People of these States to the service of that great and glorious Being, who is the beneficent Author of all the good that was, that is, or that will be — That we may then all unite in rendering unto him our sincere and humble thanks — for his kind care and protection of the People of this Country previous to their becoming a Nation — for the signal and manifold mercies, and the favorable interpositions of his Providence which we experienced in the course and conclusion of the late war — for the great degree of tranquility, union, and plenty, which we have since enjoyed — for the peaceable and rational manner, in which we have been enabled to establish constitutions of government for our safety and happiness, and particularly the national One now lately instituted — for the civil and religious liberty with which we are blessed; and the means we have of acquiring and diffusing useful knowledge; and in general for all the great and various favors which he hath been pleased to confer upon us.
[sic] and also that we may then unite in most humbly offering our prayers and supplications to the great Lord and Ruler of Nations and beseech him to pardon our national and other transgressions — to enable us all, whether in public or private stations, to perform our several and relative duties properly and punctually — to render our national government a blessing to all the people, by constantly being a Government of wise, just, and constitutional laws, discreetly and faithfully executed and obeyed — to protect and guide all Sovereigns and Nations (especially such as have shewn kindness unto us) and to bless them with good government, peace, and concord — To promote the knowledge and practice of true religion and virtue, and the encrease of science among them and us — and generally to grant unto all Mankind such a degree of temporal prosperity as he alone knows to be best.
Given under my hand at the City of New York the third day of October in the year of our Lord 1789.
Go: Washington
(This text is housed in the Library of Congress.)
November 28, 2013 | Filed Under Holiday, Thanksgiving, Warner Todd Huston | Comments Off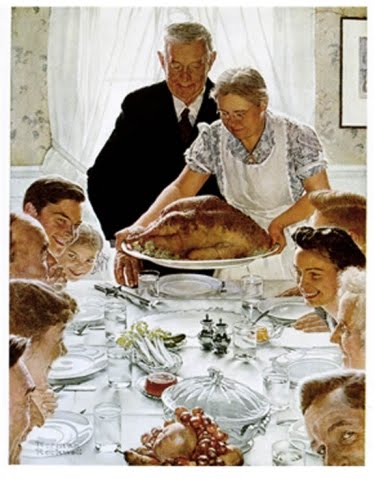 We take the rest of the day off to be with family and friends. But, please do take some time to look over our past work in the archives. In the meantime, God bless you and have a Happy Thanksgiving and see you tomorrow. And we are thankful for your readership.
November 28, 2013 | Filed Under Abraham Lincoln, History, Holiday, Thanksgiving, Warner Todd Huston | Comments Off
President Abraham Lincoln's 1863 Thanksgiving Proclamation:
The year that is drawing toward its close has been filled with the blessings of fruitful fields and healthful skies. To these bounties, which are so constantly enjoyed that we are prone to forget the source from which they come, others have been added which are of so extraordinary a nature that they can not fail to penetrate and soften even the heart which is habitually insensible to the ever-watchful providence of Almighty God.
In the midst of a civil war of unequaled magnitude and severity, which has sometimes seemed to foreign states to invite and to provoke their aggression, peace has been preserved with all nations, order has been maintained, the laws have been respected and obeyed, and harmony has prevailed everywhere, except in the theater of military conflict, while that theater has been greatly contracted by the advancing armies and navies of the Union.
Needful diversions of wealth and of strength from the fields of peaceful industry to the national defense have not arrested the plow, the shuttle, or the ship; the ax has enlarged the borders of our settlements, and the mines, as well as the iron and coal as of our precious metals, have yielded even more abundantly than heretofore. Population has steadily increased notwithstanding the waste that has been made in the camp, the siege, and the battlefield, and the country, rejoicing in the consciousness of augmented strength and vigor, is permitted to expect continuance of years with large increase of freedom.
Read more
November 28, 2013 | Filed Under Holiday, Thanksgiving, Warner Todd Huston | Comments Off
One of America's earliest, religious documents, the Mayflower Compact was the first governing document of Plymouth Colony. It was written by the Separatists, also known as the "Saints", fleeing from religious persecution by King James of Great Britain. They traveled aboard the Mayflower in 1620 along with adventurers, tradesmen, and servants, most of whom were referred to as "Strangers."
The Mayflower Compact was signed aboard ship on November 11, 1620 by most adult men (but not by most crew and adult male servants). The Pilgrims used the Julian Calendar, also known as Old Style dates, which, at that time, was ten days behind the Gregorian Calendar. Signing the covenant were 41 of the ship's 101 passengers, while the Mayflower was anchored in what is now Provincetown Harbor within the hook at the northern tip of Cape Cod.
It is interesting to note that even as they were fleeing religious persecution, they still felt they were Englishmen and wrote their compact as Englishmen.
Here is the text of the compact as seen in William Bradford's History Of Plymouth Plantation as written in William Bradford's History Of Plymouth Plantation:
(Spelling and punctuation modernized)
In the name of God Amen· We whose names are underwritten, the loyal subjects of our dread sovereign Lord King James by the grace of God, of great Britain, France, & Ireland king, defender of the faith, &c
Having undertaken, for the glory of God, and advancement of the Christian faith & honor of our king and country, a voyage to plant the first colony in the Northern parts of Virginia· do by these presents solemnly & mutually in the presence of God, and one of another, covenant, & combine our souls together into a civill body politic; for the our better ordering, & preservation & furtherance of the ends aforesaid; and by virtue hereof, to enact, constitute, and frame such just & equal laws, ordinances, Acts, constitutions, & offices, from time to time, as shall be thought most mete & convenient for the general good of the colony into which we promise all due submission and obedience. In witness whereof we have here under subscribed our names at Cape Cod the ·11· of November, in the year of the reign of our sovereign Lord King James of England, France, & Ireland the eighteenth and of Scotland the fifty fourth. Ano: Dom 1620
SIGNERS:
| | | |
| --- | --- | --- |
| John Carver | Edward Tilley | Degory Priest |
| William Bradford | John Tilley | Thomas Williams |
| Edward Winslow | Francis Cooke | Gilbert Winslow |
| William Brewster | Thomas Rogers | Edmund Margesson |
| Isaac Allerton | Thomas Tinker | Peter Brown |
| Myles Standish | John Rigsdale | Richard Britteridge |
| John Alden | Edward Fuller | George Soule |
| Samuel Fuller | John Turner | Richard Clarke |
| Christopher Martin | Francis Eaton | Richard Gardinar |
| William Mullins | James Chilton | John Allerton |
| William White | John Crackstone | Thomas English |
| Richard Warren | John Billington | Edward Doty |
| John Howland | Moses Fletcher | Edward Leister |
| Stephen Hopkins | John Goodman | |
History behind the Mayflower Compact
(As compiled HERE)
The Mayflower Compact was signed on 11 November 1620 on board the Mayflower, which was at anchor in Provincetown Harbor. The document was drawn up in response to "mutinous speeches" that had come about because the Pilgrims had intended to settle in Northern Virginia, but the decision was made after arrival to instead settle in New England. Since there was no government in place, some felt they had no legal obligation to remain within the colony and supply their labor. The Mayflower Compact attempted to temporarily establish that government until a more official one could be drawn up in England that would give them the right to self-govern themselves in New England.
In a way, this was the first American Constitution, though the Compact in practical terms had little influence on subsequent American documents. John Quincy Adams, a descendant of Mayflower passenger John Alden, does call the Mayflower Compact the foundation of the U.S. Constitution in a speech given in 1802, but this was in principle more than in substance. In reality, the Mayflower Compact was superseded in authority by the 1621 Peirce Patent, which not only gave the Pilgrims the right to self-government at Plymouth, but had the significant advantage of being authorized by the King of England.
The Mayflower Compact was first published in 1622. William Bradford wrote a copy of the Mayflower Compact down in his History Of Plymouth Plantation which he wrote from 1630-1654, and that is the version given above. Neither version gave the names of the signers. Nathaniel Morton in his New England's Memorial, published in 1669, was the first to record and publish the names of the signers, and Thomas Prince in his Chronological History of New England in the form of Annals (1736) recorded the signers names as well, as did Thomas Hutchinson in 1767. It is unknown whether the later two authors had access to the original document, or whether they were simply copying Nathaniel Morton's list of signers.
The original Mayflower Compact has never been found, and is assumed destroyed. Thomas Prince may have had access to the original in 1736, and possibly Thomas Hutchinson did in 1767. If it indeed survived, it was likely a victim of Revolutionary War looting, along with other such Pilgrim valuables as Bradford's now lost Register of Births and Deaths, his partially recovered Letterbook, and his entirely recovered History Of Plymouth Plantation.
The term "Mayflower Compact" was not assigned to this document until 1793, when for the first time it is called the Compact in Alden Bradford's A Topographical Description of Duxborough, in the County of Plymouth. Previously it had been called "an association and agreement" (William Bradford), "combination" (Plymouth Colony Records), "solemn contract" (Thomas Prince, 1738), and "the covenant" (Rev. Charles Turner, 1774).
November 23, 2013 | Filed Under Anti-Americanism, Bible, Christianity, Christmas, Democrats/Leftists, Government, Government Corruption, Judaism, Kwanzaa, Liberals, PCism, Progressives, Religion, Society/Culture, Warner Todd Huston, Western Civilization | Comments Off
-By Warner Todd Huston

The U.S.Post Office Holiday Stamps Flier
A new print ad for the U.S. Post office reminding customers about its wonderful new holiday stamps seems to be missing the "Christmas" part of the holidays. The ad features a Hanukkah menorah stamp, a Kwanzaa stamp and that wonderful standby Christian stamp… the gingerbread house. Yes, the Post Office just excluded Christmas in its ad.
The advertisement is a mailer sent to American's homes to remind them of the holiday stamps offered by the U.S. Post Office.
As is clearly seen, the Jewish holiday of Hanukkah is celebrated by a stamp. So is the fake African American "holiday," Kwanzaa. But instead of Christmas being celebrated, we get a gingerbread house. Where is Christmas?
As the wags at Twitchy noted, "One of these USPS holiday stamps is not like the others."
Read more
November 11, 2013 | Filed Under Air Force, Army, Coast Guard, Holiday, Marines, Military, National Guard, Veterans, Veterans Day, Veterans Day, Warner Todd Huston | Comments Off
-By Warner Todd Huston
America is a singularly different nation where it concerns our military veterans. We love them. We even have a national holiday to honor them. This is not so in most of the rest of the world. Elsewhere military veterans are not so loved as they are here.
Is that because the United States is the Sparta of the world, loving war more than anything else? Hardly. In fact its because our soldiers bring peace wherever they go, not perpetual war.
In other countries, soldiers are usually the dregs of society, living off the people while at the same time lording over them with machine guns and violence.
In other countries the military is feared by both the people and the government because all too often the army is used to take power and steal away the government for its own aggrandizement. There is no accident that the word "coup" is one rarely spoken in the USA unless when viewing foreign news.
So, not in America. In the USA we respect our soldiers because they respect us as much as they respect the law.
When an American sees a soldier an American will feel pride, not fear. When an American hears that a fellow is a veteran, an American thanks that fellow for his service.
In other countries when people see soldiers they fear them, they loathe them. In other countries they don't want to sit near soldiers on public transportation, they avoid eye contact. Here we shake their hand and ask if they need anything.
So, from us to you, our dear military veterans, we thank you. We thank you for putting your lives on hold while serving us, while making sure we are safe and able to go about our business unafraid of danger, and for putting your own safety at risk.
Happy Veterans Day to you all.
Read more
November 11, 2013 | Filed Under Air Force, Anti-Americanism, Army, Coast Guard, Holiday, Marines, Military, National Guard, Navy, Veterans, Veterans Day, Veterans Day, Warner Todd Huston | Comments Off
-By Warner Todd Huston
An inscription on a WWII monument in Kohima, India fittingly describes the sacrifices that our soldiers make with their service to our nation. And on this Veterans Day it is also fitting to focus on it. The Inscription says:
"When You Go Home, Tell Them Of Us And Say, For Their Tomorrow, We Gave Our Today."
What could be a more fitting tribute to the sacrifices made by our fallen loved ones, comrades, and servants? They gave their last full measure so we could enjoy the freedoms we are so fortunate to have today. They gave their lives for our benefit in the truest definition of sacrifice.
This memorial commemorates the Allied dead that faced the Japanese 15th Army upon its invasion of India in March of 1944. The invasion was beaten back by June of the same year through the sacrifice of these Allied troops.
The words are attributed to John Maxwell Edmonds (1875 -1958), an English Classicist who in 1916 added them to a collection of 12 epitaphs to commemorate World War One. Adding the inscription to the Kohima monument was a suggestion by Major John Etty-Leal, the GSO II of the 2nd Division who was a classical scholar in civilian life.
The verse is thought to have been inspired by the Greek lyric poet Simonides of Ceos (556-468 BC) who wrote after the Battle of Thermopylae in 480 BC: "Go tell the Spartans, thou that passest by, That faithful to their precepts here we lie."
And now we too can recall this verse etched into a stone in a far away and foreign land as a perfect tribute to our fallen as well as for those who gave service to their fellows by wearing the uniform of our armed forces.
So, thank you all. We appreciate your sacrifice. And happy Veterans Day.
Read more
July 4, 2013 | Filed Under Alexander Hamilton, Ben Franklin, Congress, Conservatives, Constitution, Declaration of Independence, Founders, George Washington, Holiday, Independence Day, James Madison, Revolutionary War, Sam Adams, Thomas Jefferson, Warner Todd Huston | Comments Off
-By Warner Todd Huston
Today America enjoys the celebration of 2376 years of existence as a nation by noting the day we declared our independence from our Mother nation, England. Sadly, that celebration has, for too many, become the "July Fourth" holiday, a day of picnics, rote parades, "white sales," and for some a day off work. Of course, we should not and don't celebrate any "July Fourth." We celebrate Independence Day, the day we formally separated from our parent nation and took those first unsure steps into the world as a nation of our own.
So, what is this Independence Day all about? Well, for one thing we celebrate the gifts that our Creator have given us. That's right, our Founding Fathers started this nation celebrating the gifts of life, liberty and the pursuit of happiness and those natural rights given to us by God, rights that no man can tax away from us, rights no man can legitimately take by force.
Contrary to the God averse America we have stumbled into, the Declaration mentions God, the Creator, or the divine multiple times and the Founders rested their entire claim of liberty and freedom on the claim that no government can legitimately take away the natural rights that mankind should and must enjoy.
The fact is the Founders did not want a nation free from religion (there is no such founding principle as a "wall of separation" as many think of it today, but that is another story for another day). This is not a Godless nation, but a nation based on Christian ideals.
Secondly, the Declaration of Independence is also a list of the wrongs and slights that England perpetrated against us. In the list of crimes against us that the English Crown and Parliament perpetrated against us is detailed many of the rights that free men must enjoy to truly be free men. This list of slights is not just stuffy old history but are timeless principles which should guide all men even today.
And lastly, to that "all men" point just noted. Our Founders did not write a Declaration that only pertained to their situation in their focused pint in history. Instead they wrote a document to inspire every people to take up freedom and liberty as their own. The Declaration of Independence is not just a document for America. It is one that should inspire all men everywhere to throw off the shackles of government imposed slavery. It is a document that is not just for the nascent American people, but one that insists, "all men are created equal, that they are endowed by their Creator with certain unalienable rights, that among these are life, liberty and the pursuit of happiness."
The Declaration of Independence is for humanity. Not just America.
And so that is also our charge. Freedom is a cause for all men, not just Americans. The United States should not shrink from the charge to aid and encourage freedom and liberty for all men.
Please take a minute to read the entire Declaration below and re-famliarize yourself with our founding ideals.
Read more
June 16, 2013 | Filed Under Holiday, Warner Todd Huston | Comments Off
June 14, 2013 | Filed Under Flag day, Warner Todd Huston | Comments Off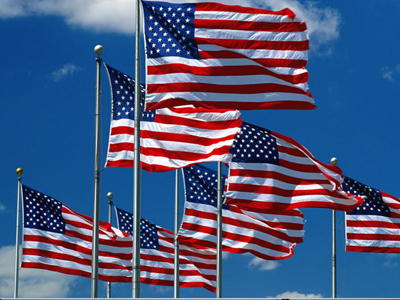 May 27, 2013 | Filed Under Air Force, Army, Coast Guard, Holiday, Marines, Memorial Day, Military, Navy, Veterans, Warner Todd Huston | Comments Off
May 27, 2013 | Filed Under Air Force, Army, Coast Guard, History, Holiday, Marines, Memorial Day, Military, National Guard, Veterans, Warner Todd Huston | Comments Off
As we take the day off to celebrate Memorial Day, we wish you and your family a great day.
Other Memorial Day Posts
May 27, 2013 | Filed Under Afghanistan, Air Force, Army, Coast Guard, Constitution, History, Holiday, Marines, Memorial Day, Military, National Guard, Veterans, Warner Todd Huston | Comments Off
-By Warner Todd Huston
To honor our troops for this year, I am going to share this story about their mettle. What follows are excerpts from remarks by Marine Lt. Gen. John F. Kelly made to the Semper Fi Society of St. Louis on November 13, 2010. While leading his platoon on a combat patrol, Kelly's son, Marine 1st Lt. Robert Michael Kelly, had been killed in action four days earlier in Sangin, in southern Afghanistan. Lt. Kelly was only 29-years-old.
Giving Thanks for Our Warriors
"Those with less of a sense of service to the nation never understand it when men and women of character step forward to look danger and adversity straight in the eye, refusing to blink, or give ground, even to their own deaths… No, they are not victims but are warriors, your warriors, and warriors are never victims regardless of how and where they fall. Death, or fear of death, has no power over them. Their paths are paved by sacrifice, sacrifices they gladly make… for you….
"Two years ago when I was the commander of all U.S. and Iraqi forces, in fact, the 22nd of April 2008, two Marine infantry battalions, 1/9 'The Walking Dead,' and 2/8 were switching out in Ramadi… Two Marines, Corporal Jonathan Yale and Lance Corporal Jordan Haerter, 22 and 20 years old respectively, one from each battalion, were assuming the watch together at the entrance gate of an outpost that contained a makeshift barracks housing 50 Marines… Yale was a dirt poor mixed-race kid from Virginia with a wife and daughter, and a mother and sister who lived with him and he supported as well. He did this on a yearly salary of less than $23,000. Haerter, on the other hand, was a middle-class white kid from Long Island. They were from two completely different worlds… But they were Marines, combat Marines, forged in the same crucible of Marine training, and because of this bond they were brothers as close, or closer, than if they were born of the same woman.
Read more
May 27, 2013 | Filed Under Air Force, Army, Coast Guard, Constitution, History, Holiday, Marines, Memorial Day, Military, National Guard, Navy, Veterans, Veterans Day, Warner Todd Huston | Comments Off
-By Warner Todd Huston
A few years after the Civil War as the nation started upon its long road toward reconciliation, rebuilding, and healing the wife of one of the war's union generals noticed the touching devotion of Confederate widows, wives and their children as each year they came together to place flowers and little flags at the graves of their fallen. Mary Simmerson Cunningham Logan was so moved by the devotion she witnessed that she urged her husband, Illinois General John A. "Blackjack" Logan, to look into creating what was to become Memorial Day.
General Logan was a Senator from Illinois and eventually became a candidate for Vice President on the 1884 Republican ticket, losing to Grover Cleveland and another Illinoisan, Vice President Adlai Stevenson. But before all that Logan was instrumental in creating Decoration Day, the celebration of the nation's war dead that eventually became Memorial Day.
The following is the general order that Logan issued in 1868.
HEADQUARTERS GRAND ARMY OF THE REPUBLIC
General Orders No.11, WASHINGTON, D.C., May 5, 1868

The 30th day of May, 1868, is designated for the purpose of strewing with flowers or otherwise decorating the graves of comrades who died in defense of their country during the late rebellion, and whose bodies now lie in almost every city, village, and hamlet church-yard in the land. In this observance no form of ceremony is prescribed, but posts and comrades will in their own way arrange such fitting services and testimonials of respect as circumstances may permit.
March 31, 2013 | Filed Under Business, Christianity, Computers, Democrats/Leftists, Easter, Ethics, Google, Holiday, Inernet, Liberals, PCism, Progressives, Society/Culture, Technology, Unions, Warner Todd Huston, Western Civilization | Comments Off
-By Warner Todd Huston
This year, March 31 is Easter Day, the day that American Christians celebrate Jesus Christ having risen from the tomb to join his Father in Heaven. But instead of hosting a doodle celebrating that sacred holiday, this March 31, Google is celebrating the birth of famed union activist Cesar Chavez.
Cesar Chavez was born on March 31, 1927 and is most well known for organizing south western farm workers into unions in the 1950s, 60s and 70s. In 1962, Chavez co-founded the National Farm Workers Association (NFWA) with fellow activist Dolores Huerta. By 1972, the NFWA had merged with another union to become the United Farm Workers union (UFW).
Under Chavez, the UFW constantly used violence, threats, and strong arm tactics to coerce workers into joining the union and the FBI often investigated Chavez for ties to the Communist Party.
So on this March 31, Google has chosen to celebrate the life of a union activist instead of the Risen Christ with its "doodle."
A Google "doodle" is a cartoon graphic celebrating a day of historical interest. The doodle is placed on the search engine's main landing page just above the search field. Doodles are often whimsical and animated.
Google's most recent doodles include Bangladesh Independence Day, Rafael Bordalo Pinheiro's 167th Birthday (Portugal), Persian New Year, St. Patrick's Day, Hungary National Day, Russian scientist Vladimir Vernadsky's 150th Birthday, and Women's Day.
Read more
March 30, 2013 | Filed Under Easter, Holiday, Warner Todd Huston | Comments Off
As we take the day off to be with our families, we here at Publius Forum wish you and yours a very happy Easter Sunday.
6 "He is not here; he has risen, just as he said. Come and see the place where he lay. 7 Then go quickly and tell his disciples: 'He has risen from the dead and is going ahead of you into Galilee. There you will see him.' Now I have told you."
8 So the women hurried away from the tomb, afraid yet filled with joy, and ran to tell his disciples. 9 Suddenly Jesus met them. "Greetings," he said. They came to him, clasped his feet and worshiped him. 10 Then Jesus said to them, "Do not be afraid. Go and tell my brothers to go to Galilee; there they will see me."
–Matthew 28: 6-10 NIV
January 1, 2013 | Filed Under Holiday, New Years, Warner Todd Huston | Comments Off
Thanks for making 2012 a great year for Publius Forum. I am looking forward to serving you in 2013 and beyond.
2012 saw me get more involved than ever with the Breitbart Group, of course. I was sort of in the running to become more involved just before Andrew passed from a heart attack in March (in fact, I had seen Andrew only a few weeks previous at CPAC). Not long after he passed we settled on terms and I was able to take a larger role at Breitbart.com. It looks like this new year will deepen that relationship further.
In fact, there is an outside possibility that my work at Breitbart might interfere with this website — both contractually and time-wise.
In any case, I hope you and yours had a great — and safe — New Years Eve night and we wish you a Happy New Year.
Warner Todd Huston
Owner and editor of www.PubliusForum.com
Next Page »
Social Networking
Help the Soldiers!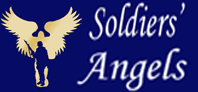 American Genius
Our Founding Ideas
---
"Governments are instituted among men,deriving their just powers from the consent of the governed." Declaration of Independence July 4, 1776
---
Recently Written
Featured Sites



What THEY Say:
Foreign News In English
Illini Alliance
Blogroll
Political Parties

Contact Us
Email Publius' Forum
Archives
Links
Other Blogs
MilBlogs
Religion

Gun Rights
Education
Radio Hosts