June 19, 2014 | Filed Under Anti-Americanism, Barack Obama, Business, Capitalism, Civil Rights, Constitution, Copyright, Democrats/Leftists, Ethics, Free Speech, Free Trade, Freedom, Government, Government Corruption, Jobs, Law, Liberals, Liberty, President, Progressives, Regulation, Warner Todd Huston | Comments Off on
---
Red Skinner: Obama Again Using 'Regulation' As A Weapon Against America

-By Warner Todd Huston
Barack Obama has become an expert at using his powers to regulate as a weapon to destroy Americans he doesn't like. Just as he attempted to use the IRS to destroy conservatives, as he's used the EPA to destroy our energy sector, as he used Obamacare to eliminate freedom of religion, Obama and his thuggish administration has now attempted to force a football team to stop using a name Obama doesn't like.
On Wednesday Obama's U.S. Patent and Trademark Office summarily eliminated the trademark protection for the Washington Redskins' name and it was done purely for political reasons, not legal reasons.
Obama's lackeys told the NFL team that their name was 'disparaging" to native Americans and so the government canceled six federal trademarks for the team.
Read more
June 23, 2013 | Filed Under Business, Buzzfeed, Copyright, Courts, Democrats/Leftists, Ethics, Liberals, Progressives, Warner Todd Huston | 1 Comment
-By Warner Todd Huston
It is one of the dangers of the Internet age and Buzzfeed is only the latest website to find itself being taken to court, sued for $3.67 million for using a photograph without the permission of the original owner of the image.
While perusing the Internet, photographer Kai Eiselein stumbled across one of Buzzfeed's ubiquitous photo essay lists, one titled "The 30 Funniest Header Faces." The entry from 2010 gathered 30 images of soccer players caught by the camera lens making funny faces while butting heads against a soccer ball.
Eiselein was perturbed, though, to find one of his own photographs featured as one of the 30 amusing images Buzzfeed used. The photog was perturbed because he had uploaded the image to his Flickr feed and taken the time to note on all his images that his photos were "All Rights Reserved" in an effort to keep people from stealing them. As it happens, Buzzfeed simply took the image and never contacted Eiselein for permission to use the image.
Eiselein sent Buzzfeed a Digital Millennium Copyright Act (DMCA) takedown notice and the site quickly acceded to his demand. So, upon visiting the Buzzfeed page in question now, visitors are greeted with "The 29 Funniest Header Faces."
Read more
April 6, 2011 | Filed Under Anti-Americanism, Barack Obama, Budget, Business, Capitalism, Congress, Copyright, Democrats/Leftists, Economy/Finances, Ethics, FCC, Government, Jobs, Journalism, Law, Liberals, Media, Media Bias, Regulation, Stimulus, Warner Todd Huston | Comments Off on
---
From Nat'l Journal, One of the Most Biased Reports Seen in Some Time

-By Warner Todd Huston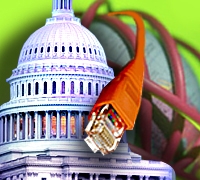 Once in a while a purported news report is so biased that it simply must be highlighted. Today's award for the most biased report goes to National Journal for its left-slanted piece on Obama's warning to the House GOP that he will veto any budget that cancels his FCC attempt to take control of the Internet away from private industry.
In his very first paragraph for the National Journal, Josh Smith dives straight into the left side of the pool — and in at the deep end yet — by accepting the left's premise of what the FCC's net neutrality regulations are meant to do.
The White House threatened on Monday to veto any bill from Congress that would scuttle new rules aimed at keeping internet access free and open. (My bold)
Keeping the Internet "free and open"? That is the left's fanciful contention of what net neutrality does, sure enough, and National Journal parroted that line as if it is a truthful, straightforward description of what the rules do.
Read more
November 18, 2010 | Filed Under Business, Capitalism, Censorship, Copyright, Economy/Finances, Free Trade, Inernet, Net Neutrality, Technology, Warner Todd Huston | Comments Off on
---
Don't Censor the Internet! STOP the Combating Online Infringement and Counterfeits Act

-By Warner Todd Huston

The politicians are at it again. They never cease to amaze for their constantly revolving attempts to take over complete control of the Internet and everything connected to it. This time, in the guise of safeguarding copyrighted material, Congressional Democrats intend to introduce into this zombie session of congress the Combating Online Infringement and Counterfeits Act (COICA).

COICA would give the Attorney General the power to shut down websites accused of illegally distributing copyrighted material by requiring Internet Service Providers to block such sites from its customers.

Certainly, as a capitalist, I am solidly for protections against copyright infringement, but, as is the case with most things that government does, this bill goes that much too far and offers a threat to freedom of expression on the Internet.
Read more

October 27, 2010 | Filed Under Anti-Americanism, Blogging, Budget, Business, Capitalism, Computers, Congress, Copyright, Democrats/Leftists, Economy/Finances, FCC, Free Trade, Freedom, Government, Inernet, Law, Liberals, Net Neutrality, New Media, Property Rights, Regulation, Society/Culture, Technology, Uncategorized, Warner Todd Huston, Western Civilization | Comments Off on
---
Net Neutrality Supporters Admit, They Want Property Rights Eliminated

-By Warner Todd Huston

Oh, Net Neutrality sure sounds like a great idea. Why, Net Neutrality supporters only want what's best for "the people," right? They only want the Internet to be a playground for all, free of the influence of evil corporations, and they want fees to be reasonable for the lowly masses, right? Turns out, not so much. Fair pricing and open access is the least of what Net Neutrality supporters really care about.

The latest wrinkle in the saga of Net Neutrality pretty much proves that Net Neutrality supporters really don't care much about a free and open Internet as formulated in most people's minds, nor do they care if corporations offer the Internet in a "fair" manner. No, what Net Neutrality supporters want is the end of ownership of intellectual property. What they really think is that anything that appears on the Internet should be wholly free of any capitalist ends whatever. That includes anything you create, by the way. They aren't just against those evil corporations. They are against anyone making money on the Internet. That means you too.
Read more

July 13, 2010 | Filed Under Business, Capitalism, Copyright, Economy/Finances, Free Trade, Media, Media Bias, Michael Moore, Movies, Warner Todd Huston | Comments Off on
---
Michael Moore Caught Stealing Others' Work

-By Warner Todd Huston
Filmmaker Michael Moore, famed for his propagandistic left-slanted portrayals of America in such films as Roger and Me, Bowling for Columbine, and Sicko, is under fire for lifting the work of a writer from the Knoxville News Sentinel and reposting it on his own site in total despite that copyright laws disallow such a practice.
On his site Random Mumblings the News Director of Innovation for the Knoxville News Sentinel, Jack Lail, reported that Michael Moore lifted an entire story and its accompanying video production from his newspaper's website and reposted it all on MichaelMoore.com. Not only did he lift the whole story (not just excerpts, but the whole thing) and take the video to repost it on his own site, Michael Moore did not add any new content and even re-processed the News Sentinel's video to remove their logo from the screen.
The article's original author, the Knoxville News Sentinel's Frank Munger, alerted Lail to the thievery prompting Lail to contact Moore demanding it all be removed. For several days Lail's demand was ignored as Moore has been known to thumb his nose at copyright laws and intellectual property rights. Finally, though, by July 12 the Moore website removed the offending pages. (For a screen shot of Moore's website, see the post at Random Mumblings.)
Read more
Social Networking
Help the Soldiers!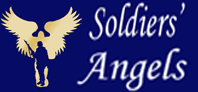 American Genius
Our Founding Ideas
---
"Governments are instituted among men,deriving their just powers from the consent of the governed." Declaration of Independence July 4, 1776
---
Recently Written
Featured Sites



What THEY Say:
Foreign News In English
Illini Alliance
Blogroll
Political Parties

Contact Us
Email Publius' Forum
Archives
Links
Other Blogs
MilBlogs
Religion

Gun Rights
Education
Radio Hosts