January 21, 2015 | Filed Under Anti-Americanism, Barack Obama, Congress, Democrats/Leftists, Elections, Ethics, GOP, Government, Government Corruption, House of Representatives, Liberals, President, Progressives, Republicans, Senate, The Law, Vote Fraud, Voter ID, Warner Todd Huston | Comments Off
-By Warner Todd Huston
President Obama couldn't have proved his hypocrisy better at this year's State of the Union speech than when he called for bipartisanship and reaching across the aisle but only seconds later slammed Republicans as working to take the vote away from people and taunting them with "I won."
About halfway through his Santa Claus of the Union speech, President Obama once again loosed his tired claim that he is interested in the ideas Republicans have. He once again lied about how he is ready to leave partisan politics behind and is ready to reach across the aisle. This year he had a new catch phrase for it saying several times that we need "a better politics," one where both parties work together.
But only seconds after he made that call he went on to claim that Republicans are trying to take the vote away from people, and taunted the GOP that "I won" two elections.
Obama's hypocritical call for "A better politics" was something he described as, "one where we appeal to each other's basic decency instead of our basest fears."
Read more
November 28, 2014 | Filed Under Constitution, Crime, Democrats/Leftists, Ethics, GOP, Government, Government Corruption, Journalism, Liberals, Media Bias, President, Progressives, The New York Times, Vote Fraud, Voter ID, Warner Todd Huston | Comments Off
-By Warner Todd Huston
The left is all balled up in knots over the false claim that voter ID laws are meant specifically to "suppress" the vote of minorities and to swing elections to the GOP. This is a lie. And even The New York Times essentially agrees that this is a lie.
Firstly, the point of voter ID laws is not to "suppress" anything other than illegal votes. If a white guy is not properly registered and goes to the polling place without a valid ID, he shouldn't vote any more than an African American or an Hispanic.
Now, the argument the loony left makes to "prove" that voter ID laws affect only minorities is that, according to these loons, liberal minorities are too stupid to figure out how to get an approved ID so that they can vote and will therefore be denied the right to vote.
They claim that they have "studies" that prove that many states have hundreds of thousands of minorities who lack the proper ID and so are being disenfranchised by voter ID laws.
But now even Nate Cohn from The New York Times proves that this claim is bunkum.
Read more
August 8, 2014 | Filed Under Barack Obama, Civil Rights, Constitution, Courts, Democrats/Leftists, DOJ, Elections, Ethics, Free Speech, Freedom, Government, Government Corruption, Judges, Law, Liberals, President, Progressives, Regulation, Rights, Supreme Court, The Law, Vote Fraud, Voter ID, Warner Todd Huston | Comments Off
-By Warner Todd Huston
Not only are the courts across the country upholding the ballot integrity efforts of Voter ID laws–including the U.S. Supreme Court–but even majorities of nearly every section of the American public are polling in favor of voter ID requirements. This means Obama, his activist Attorney General Eric Holder, and the leftist intelligencia are losing this issue big time.
The left claims that voter ID laws are the second coming of racist Jim Crow laws. They say it is onerous for people to have to get a valid photo ID in order to vote. They say having to get a photo ID is somehow "just like" the expensive poll taxes forced on blacks between the end of the Civil War and the 1964 Civil Rights Act.
But, since photo IDs can be gotten for less than $10–and in many cases, free of charge–in every state in the union, this claim of left-wing liars is hard to make Americans believe. And the polls show it.
But the courts are agreeing.
Read more
March 22, 2014 | Filed Under Anti-Americanism, Barack Obama, Cincinnati, Constitution, Crime, Democrats/Leftists, Elections, Ethics, Government, Government Corruption, Liberals, President, Progressives, Vote Fraud, Warner Todd Huston | Comments Off
-By Warner Todd Huston

Al Sharpton gives criminal Melowese Richardson a big hug at her "welcome home" gala thrown by Ohio democrats.
Once again we see an example that to be a Democrat is to celebrate criminality–not merely indulge in criminality, but making it something to be proud of. This time it is evinced in the giant "welcome home" party thrown for a racist who was convicted of voter fraud in Ohio.
You may recall that a Cincinnati, Ohio resident named Melowese Richardson voted six times for Barack Obama in 2012 because he "had a right" to be President. This black racist purposefully voted twice for herself, sent an absentee ballot in for her granddaughter (who went and legally voted on her own on Election Day) and sent three absentee ballots in for her sister who is infirm and in a coma.
This Democrat criminal was such an ignoramus that she fully admitted to her illegal actions right on TV in February of 2013 saying, "I'll fight it for Mr. Obama and Mr. Obama's right to sit as president of the United States."
Read more
Social Networking
Help the Soldiers!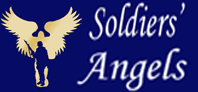 American Genius
Our Founding Ideas
---
"Governments are instituted among men,deriving their just powers from the consent of the governed." Declaration of Independence July 4, 1776
---
Recently Written
Featured Sites



What THEY Say:
Foreign News In English
Illini Alliance
Blogroll
Political Parties

Contact Us
Email Publius' Forum
Archives
Links
Other Blogs
MilBlogs
Religion

Gun Rights
Education
Radio Hosts