March 21, 2014 | Filed Under Bloomberg, Business, Cable, Capitalism, CNBC, Entertainment, Fox Business Network, Free Trade, Government, Jobs, Journalism, Media, Taxes, TV, Warner Todd Huston | Comments Off on
---
Fox Business Continues to Grow–'Risk & Reward With Dierdre Bolton' Launches March 31

-By Warner Todd Huston
Where many other cable concerns are contracting, Fox Business Network (FBN) continues to evolve and grow adding viewers and gaining on its older, more established competition and now FBN adds Risk & Reward With Dierdre Bolton, a new show which debuts March 31 at noon Central Time.
"We're excited to add Risk and Reward with Deirdre Bolton to our lineup. Alternative investing is an immensely untapped field and Deirdre's expertise in this area will help broaden our market hours coverage," Executive Vice President of the network, said in an announcement.
Bolton will feature a variety of experts each afternoon to explore alternative asset strategy capitalizing on the most up-to-date movements in real estate, hedge funds and venture capital. And along with reporting on the normal ups and downs in the markets, Bolton will focus on non-traditional ways to grow your portfolio beyond stocks and bonds.
Read more
January 22, 2014 | Filed Under Bloomberg, Business, Cable, CNBC, Economy/Finances, Fox Business Network, Media, TV, Warner Todd Huston | Comments Off on
---
Fox Business Network Re-Signs Stuart Varney, Continues to Grow

-By Warner Todd Huston
I have been watching the growth of Fox Business Network (FBN) with fascination and the fact that it just re-signed a one-time CNBC on-air talent shows that FBN is the place to be for business broadcasting.
FBN just announced that Stuart Varney, anchor of Varney & Co., was signed to a multi-year deal this month showing that the veteran broadcaster is bullish on FBN.
In making the announcement, FBN chief Roger Ailes said, "Stuart's astute business sense and respect within the financial community make him a premier anchor and an essential part of our team. We look forward to his continued success with FOX Business."
Read more
November 24, 2013 | Filed Under 1st Amendment, Anti-Americanism, Bloomberg, Censorship, China, Democrats/Leftists, Ethics, Journalism, Liberals, Media, Media Bias, Progressives, Warner Todd Huston | Comments Off on
---
Reporter Who Leaked Joint Bloomberg/Chinese Censorship Suspended

-By Warner Todd Huston
Earlier in November it was revealed that Bloomberg News was self-censoring stories that angered Chinese authorities in order to keep access to government officials. Now the reporter who leaked that story to sources outside Bloomberg has been suspended.
On November 8, The New York Times reported that Bloomberg had spiked several stories that were thought to have been angering Chinese authorities.
Bloomberg editor Matthew Winkler was reported as having said in a company conference call that the self-censorship was akin to foreign news bureaus preserving their ability to report inside Nazi Germany during WWII.
Winkler strenuously denies the report.
Read more
March 5, 2013 | Filed Under Banks, Bloomberg, Budget, Business, Democrats/Leftists, Economy/Finances, Ethics, Hispanics, Journalism, Liberals, Magazines, Media, Media Bias, New York City, Progressives, Race, Taxes, Warner Todd Huston | Comments Off on
---
Bloomberg Businessweek Apologizes for 'Racist' Magazine Cover

-By Warner Todd Huston
New York Mayor Michael Bloomberg's media group has apologized for its February 21 cover of Bloomberg Businessweek over complaints that it used racist imagery to illustrate the feature story on the housing market.
With a title of "The Great American Housing Rebound: Flips. No-look bids. 300 percent returns. What could possibly go wrong?," the cover illustration featured Latino and African American American caricatures awash in a sea of government money.
The image was criticized as racist by several organizations and media outlets.
Ryan Chittum of the Columbia Journalism Review praised Bloomberg Businessweek for being "edgier than its predecessor," but went on to say that the February cover was over the line.
"The cover stands out for its cast of black and Hispanic caricatures with exaggerated features reminiscent of early 20th century race cartoons," Chittum wrote. "Also, because there are only people of color in it, grabbing greedily for cash. It's hard to imagine how this one made it through the editorial process."
Read more
Social Networking
Help the Soldiers!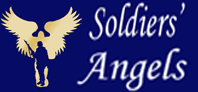 American Genius
Our Founding Ideas
---
"Governments are instituted among men,deriving their just powers from the consent of the governed." Declaration of Independence July 4, 1776
---
Recently Written
Featured Sites



What THEY Say:
Foreign News In English
Illini Alliance
Blogroll
Political Parties

Contact Us
Email Publius' Forum
Archives
Links
Other Blogs
MilBlogs
Religion

Gun Rights
Education
Radio Hosts