August 20, 2013 | Filed Under Chicago Tribune, Democrats/Leftists, Ethics, Journalism, Liberals, Media, Media Bias, Newspapers, Progressives, Warner Todd Huston | Comments Off
-By Warner Todd Huston
The city council of Hartford, Connecticut has passed a resolution opposing something that doesn't appear to even be happening with its recent denunciation of the possible purchase of the Tribune newspaper chain by the libertarian-leaning Koch brothers.
It's a good thing that the Hartford City Council has solved all the city's other problems that they can play silly games like this, isn't it?
For months there has been nothing to confirm the rumor that the Koch Brothers, David and Charles, are really interested in buying the near bankrupt Tribune corporation but that hasn't stopped lefties across the country from panicking.
At least since April the left and the progressive media has been losing its collective mind over the rumor that the pair were looking at buying the financially troubled newspaper company.
Read more
February 25, 2013 | Filed Under Chicago, Chicago Tribune, Democrats/Leftists, Elections, Illinois, Journalism, Liberals, Media, Media Bias, Warner Todd Huston | Comments Off
-By Warner Todd Huston
In his recent column on the GOP candidates running to replace Jesse Jackson, Jr., the Chicago Tribune's Bill Ruthhart either lied about his ultimate goal or he is just a terrible journalist. Either way his latest piece turned out to be a mere hit piece instead of news.
Ruthhart's piece was apparently supposed to be informing the Tribune's readers about the several Republican candidates vying to replace the disgraced Jesse Jackson, Jr. in the special election for Chicago's Second Congressional District. Instead of giving a fair representation of that information, though, Ruthhart misled readers.
In the case of candidate Eric Wallace, Ruthhart offers opinion, not facts, and with Paul McKinley the writer doesn't give all the facts pertinent to the points he raised so that readers can fully understand what is going on with the candidate.
First Ruthhart smears Eric Wallace as a dunce.
Read more
December 27, 2012 | Filed Under Associated Press, Business, Capitalism, Chicago, Chicago Sun-Times, Chicago Tribune, Democrats/Leftists, Ethics, Jobs, Journalism, Liberals, Media, Media Bias, Newspapers, Progressives, Reuters, Warner Todd Huston | Comments Off
-By Warner Todd Huston
In perhaps an unsurprising move, the Chicago Tribune has announced that starting in January, the Chicago-based paper and several other Tribune-owned papers will be dropping the Associated Press as its chief wire service.
Along with Chicago, six other Tribune-owned papers will also be dropping the AP. Those papers are the Baltimore Sun; the Orlando Sentinel; the South Florida Sun-Sentinel; the Hartford Courant; the Morning Call of Allentown, Pennsylvania; and the Daily Press of Newport News, Virginia.
Reports from Tribune insiders were confirmed Sunday by Paul Colford, director of media relations for AP. "We're disappointed by this development but recognize this is a time of transition for these seven Tribune newspapers," Colford said. "We hope they'll return to AP as their circumstances change. AP continues to diversify its business to enhance the value of our newsgathering for our 1,400 member newspapers and other news organizations worldwide. The Los Angeles Times has indicated that it plans to stay with AP. The Times has been a great partner in innovation and developing new AP services for many years."
This news shouldn't really be a big surprise as the Trib had already started to scale back use of the AP. As far back as 2008 the Trib began using Reuters' American wire content.
Read more
July 19, 2012 | Filed Under Budget, Business, Capitalism, Chicago Tribune, Jobs, Journalism, Media, Media Bias, Warner Todd Huston | Comments Off
-By Warner Todd Huston
For months the Chicago Tribune has been suffering the slings and arrows of local critics for having hired a web-based company called Journatic (pronounced Jer-naa-tik) to write many of its small, "hyper local" stories for its Trib Local newspapers.
Critics lambasted the stories after it was discovered they were written by writers in the Philippines for 35 cents per piece — people that had never even heard of the Chicago suburbs they were writing about. Another big reason the Trib was so mercilessly mocked is because the stories often carried fake bylines with American names instead of the names of the Filipino writers that really wrote them.
It seemed to be a matter of integrity, to be sure. Stories written by foreigners but with fake American bylines seemed too much like calling a computer troubleshooting call-center in India and getting a thick-accented phone tech claiming to be "Linda in Omaha."
Read more
March 27, 2012 | Filed Under Chicago Tribune, Warner Todd Huston | Comments Off
-By Warner Todd Huston
Clarence Page wrote an excellent article questioning whether or not our students are actually learning anything, most especially critical thinking skills, at our colleges and universities. Unfortunately, his very first sentence commits what I feel is both a major grammatical error and an unnecessary paean to PCism.
First, let me temper this little quibble — and little quibble it is — with praise for Page's article headlined, "Has College Become too Easy?."
Page offers some studies as well as an anecdote to explore the hypothesis that our students are no longer expected to think in college. They are simply required to regurgitate the subject matter fed them by their professors and teachers. No thinking required.
I believe this is dead on. I can't tell you how many people I know that went to college that simply have no capacity to think past the conventional wisdom fed them by TV, the Old Media or friends.
Anyway, I agree with Page's central concept. But let's get to his faux pas.
Read more
November 22, 2011 | Filed Under Barack Obama, Campaign Finance, Chicago Tribune, Crime, Democrats/Leftists, Ethics, Government, Journalism, Judges, Liberals, Media, Media Bias, Republicans, Warner Todd Huston | Comments Off
-By Warner Todd Huston
Antonin "Tony" Rezko, a long-time Political fundraiser for Illinois Democrats, has been sentenced to 10 1/2 years in prison for extorting millions from companies seeking state business or hoping to have favorable regulations written for them by government. The money was sought as donations to politicians such as disgraced former Governor Rod Blagojevich — Rezko was his top fundraiser — and President Barack Obama.
Rezko, a Chicago real estate developer, has been involved in shady deals with Democrats for a long time but has until now escaped any consequences for his criminal actions. His conviction came in 2008 but Rezko's sentencing had been delayed because he was ostensibly assisting prosecutors to go after Blagojevich. Apparently Rezko didn't help a whole lot, though, as he was never called to the stand and prosecutors demanded that Rezko get 15 years in federal prison — a hefty demand if he was, indeed, being helpful.
Rezko was a fundraiser for Obama when he was in the Illinois State Senate. But there is more to the Obama/Rezko connection. It should be recalled that Obama bought his Hyde Park house for $300,000 under market value with Tony Rezko making up the difference for him. To date, no one has ever explained how this was legal.
Read more
January 24, 2011 | Filed Under Chicago, Chicago Sun-Times, Chicago Tribune, Christianity, Democrats/Leftists, Gay Marriage, Gays, Government, Illinois, Illinois State Government, Journalism, Liberals, Media, Media Bias, Religion, Rights, Society/Culture, Warner Todd Huston, Western Civilization | 1 Comment
-By Warner Todd Huston
I suppose we shouldn't be surprised that a rally held by a coalition of Chicago-area black pastors that gathered to warn Illinois against same-sex marriage and civil unions was ignored by the Old Media in Chicago. Still, as unsurprising as it it, it's a bit galling that this event went unreported on.
The Illinois Family Institute posted a January 19 article on the snubbing by the Old Media that charges the Chicago media with an anti-Christian bias. It's nearly impossible to deny the charge, too.
The press conference was held to call upon Illinois to oppose SB 1716, a civil unions bill now being considered 9n the state capitol in Springfield. But their conference was completely ignored. Worse than ignored, some media outlets were there yet all stories were killed by the bosses back at the studios and newspapers from which they came. So, this story was not just ignored, it was suppressed.
Read more
October 24, 2010 | Filed Under Chicago Tribune, Cook County, Democrats/Leftists, Elections, Government, Illinois, Illinois State Government, Journalism, Liberals, Media, Patriotism, Republicans, Warner Todd Huston | Comments Off
-By Warner Todd Huston

Thanks to Jeff Dunetz at Yid With Lid we have found out that a former ACORN worker turned director of the League of Women Voters has been heard justifying actions of the debate moderator who tried to prevent the audience at an 8th District candidate debate from reciting the Pledge of Allegiance last week.
As the debate began someone in the crowd yelled out asking if they were going to start the night's activities with the pledge. The moderator of the debate nixed the idea saying "no we are not." Then when the crowd expressed its shock and dismay she said "excuse me," and "it has never been part of…" at which time she was interrupted by the entire crowd reciting the pledge anyway.
For days the controversy has raged since the October 20 debate where debate moderator Kathy Tate-Bradish tried to prevent the people from reciting the pledge. Then on Oct. 22, there was an outrageous story that Executive Director Jan Czarnik of the League of Women Voters was lambasting the pledge controversy as a stunt set up by GOP candidate Joe Walsh and an example of "phony patriotism."
So the LWV thinks reciting the Pledge of Allegiance is "phony patriotism," eh?
Disgusting.
Read more
October 8, 2010 | Filed Under Chicago Tribune, Congress, Cook County, Elections, GOP, Government, House of Representatives, Illinois, Illinois State Government, Media, Republicans, Warner Todd Huston | Comments Off
From the Dold for Congress campaign (10th District)…
We're thrilled to share with you the news that the Chicago Tribune endorsed Bob today! After outlining the two candidates' position on major issues the Tribune ended the endorsement with, "we're convinced [Dold] will be in the moderate, pro-choice, independent mold of Kirk. And Dold will take a much firmer line on out-of-control federal spending than Seals. Dold is endorsed." Click here to read the full endorsement.
This is the second time the Tribune has endorsed Bob. In its primary endorsement it said, "Congress needs more people who genuinely understand what it takes to put people to work — and how government puts up roadblocks to employment. Dold makes a convincing argument that he does" and "would bring a fresh, common-sense perspective to government." Click here to read the full primary endorsement.
Read more
August 4, 2010 | Filed Under Budget, Chicago, Chicago Tribune, Democrats/Leftists, Economy/Finances, Education, Liberals, Public Employees Unions, Taxes, Teachers Unions, Unions, Warner Todd Huston | Comments Off
-By Warner Todd Huston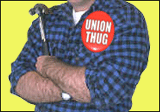 An interesting article appeared in the Chicago Tribune lamenting the fact that teachers unions are standing in the way of good education for our kids by constantly and in knee-jerk fashion opposing school reform efforts all across the country.
Penned by the Tribune's Leonard Pitts, no arch righty he, the piece scolds teachers unions and postulates that we may be at the edge of a new day in education where the whining of backwards and uncaring teachers unions may be properly ignored as school districts, backed by parents and voters, launch into a new wave of reforms that will finally have a positive affect on America's schools that have been failing for decades.
Read more
Social Networking
Help the Soldiers!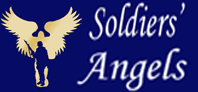 American Genius
Our Founding Ideas
---
"Governments are instituted among men,deriving their just powers from the consent of the governed." Declaration of Independence July 4, 1776
---
Recently Written
Featured Sites



What THEY Say:
Foreign News In English
Illini Alliance
Blogroll
Political Parties

Contact Us
Email Publius' Forum
Archives
Links
Other Blogs
MilBlogs
Religion

Gun Rights
Education
Radio Hosts