June 19, 2013 | Filed Under ABC, Associated Press, Business, Cable, Capitalism, CBS, CNBC, CNN, Democrats/Leftists, Ethics, Fox Business Network, Fox News, Journalism, Liberals, Media, Media Bias, MSNBC, NBC, Newspapers, NPR, PBS, Progressives, The New York Times, The Wall Street Journal, TV, TV News, Warner Todd Huston, Washington Post | Comments Off
-By Warner Todd Huston
A new poll on newspapers and television news shows that Americans' confidence in the news industry continues to erode in this era of mass communications, reaching a low not seen since 2007.
The Gallup polling firm finds that trust in newspapers has fallen to 23 percent. This is down from 25 percent in 2012 and 28 percent in 2011.
The previous low was recorded in 2007 when trust in newspapers reached 22 percent.
Trust in newspapers has undergone steady erosion since its 1979 high of 51 percent, Gallup reports.
Television news fares no better in the estimation of those polled by Gallup. Trust in TV news tied that of newspapers with 23 percent saying they trust TV news sources. This is down from a 1993 high of 46 percent–when Gallup first began asking about it.
Read more
April 11, 2013 | Filed Under Business, Capitalism, CNBC, Economy/Finances, Fox Business Network, Fox News, Jobs, Journalism, Media, Media Bias, Warner Todd Huston | Comments Off
-By Warner Todd Huston
Well, when I said that CNBC's business coverage was "playing catch up" with Fox Business Network, I didn't know how close to the truth I had it as this month, CNBC copied FBN's coverage from last fall of the amazing growth that Houston, Texas has seen over the last few years.
Back on September 20 of last year I noted that Fox Business Network's Melissa Francis hosted a tour of the growing Texas economy in a series of reports FBN titled "Open for Business in Houston."
At that time, Francis told the Houston Business Journal how amazing the business climate was down in Texas.
Read more
February 23, 2013 | Filed Under Budget, Business, Cable, Capitalism, CNBC, Ethics, Fox Business Network, NBC, TV, Warner Todd Huston | Comments Off
-By Warner Todd Huston
There was once a day when particular media outlets were so dominant that they could essentially make the rules on who they permitted to appear with them whether in print, on the radio, or on TV. Those days are long gone, of course. So, why does CNBC still think it has the power to demand that guests appear solely on its network? And, in so doing is CNBC depriving its viewers of the vital financial information that they need to plan their business days?
CNBC is the most watched financial-centered cable news network, certainly. Though its younger competitor, Fox Business Network, has been making amazing inroads into CNBCs viewer base, the older network is still on top of the heap… for now.
But will that hold if CNBC's booking practices stay as they are now? One might wonder.
Read more
Social Networking
Help the Soldiers!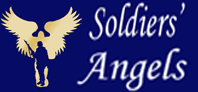 American Genius
Our Founding Ideas
---
"Governments are instituted among men,deriving their just powers from the consent of the governed." Declaration of Independence July 4, 1776
---
Recently Written
Featured Sites



What THEY Say:
Foreign News In English
Illini Alliance
Blogroll
Political Parties

Contact Us
Email Publius' Forum
Archives
Links
Other Blogs
MilBlogs
Religion

Gun Rights
Education
Radio Hosts