November 20, 2014 | Filed Under ABC, Anti-Americanism, Barack Obama, Budget, Business, CBS, CNN, Congress, Democrats/Leftists, Elections, Entitlements, Ethics, Fox News, Fox Television, Government, Government Corruption, Health, Insurance, Journalism, Liberals, Media, Media Bias, MSNBC, Nanny State, NBC, Obamacare, President, Progressives, Taxes, Warner Todd Huston | Comments Off on
---
To Aid Obama, Old Media Establishment Took a Pass on Gruber Videos

-By Warner Todd Huston

The man who was trying to shop the Gruber videos to the media was rebuffed by the Old Media Establishment repeatedly because they had no interest in highlighting the fact that Obama and his Obamacare cohorts were lying to the American people about the President's signature healthcare law.
Howard Kurtz tracked down the man who was trying to get the media to notice the string of videos showing Obamacare architect Jonathan Gruber telling audiences that the American voters are "stupid" and saying that the administration lied repeatedly about what was in Obamacare and how it would work all in a desperate attempt to get the President's take over of our national healthcare system passed into law.
Kurtz tracked down the man, Rich Weinstein, and found a man who doesn't himself want to become the story. In fact, he wouldn't even supply Kurtz with a photo of himself.
Read more
February 7, 2014 | Filed Under Fox Television, Journalism, Media, TV, Warner Todd Huston | Comments Off on
---
Phoenix News Producer Tweets Thanks That Driver Crashed Into a Home

-By Warner Todd Huston

A news producer from KSAZ TV, Phoenix got herself in a bit of trouble by being thankful on Twitter that a drunk driver slammed into a residential home because it was a slow news day and she needed some news to report.
After learning of the drunk driver's accident, Fox affiliate morning news producer Juliana Vasquez jumped on her Twitter feed and said, "Sometimes you just gotta be thankful that some drunk dude drivers [sic] into a house.. no one was hurt, but I needed the news," and finished with the hashtag "#producerproblems."
Read more
January 23, 2014 | Filed Under Budget, Business, Capitalism, Fox Business Network, Fox News, Fox Television, Jobs, Journalism, Media, Taxes, Warner Todd Huston | Comments Off on
---
Fox Business Network Steals Maria Bartiromo Away from CNBC

-By Warner Todd Huston
The other day I mentioned how interesting it was to see Fox Business Network continue to grow and make inroads into the ratings of the once wholly dominant CNBC. Today FBN announced that it has stolen away one of CNBC's biggest names. FBN has announced that it has signed Maria Bartiromo to a multi-year contract.
According to the press release, FBN chief Roger Ailes proudly said, "I tapped Maria to report live from the floor of the New York Stock Exchange while at CNBC, and I am delighted to have her join me once again alongside our star lineup at FOX Business"
Bartiromo had been with CNBC since 1993 and in 1995 became the first business journalist to report from the floor of the New York Stock Exchange. Before her long stint at CNBC, Bartiromo worked for CNN's business news.
Read more
January 14, 2014 | Filed Under Army, Entertainment, Fox Television, Humor, Media, Military, TV, Warner Todd Huston | Comments Off on
---
'Enlisted': Spoofs Amputees, Combat, and 'Rear D' Soldiers

-By Warner Todd Huston
Most reviewers of the new Fox 1/2 hour Army sitcom, Enlisted, felt the show was affecting, even sweet. While that isn't far off the mark, it is nonetheless a bit hard to feel that making fun of our armed forces is a good idea when so many of them are still facing combat overseas.
Enlisted starts off with super solder Sgt. Pete Hill (7th Heaven star Geoff Stults) who is forced to leave the front lines in Afghanistan because he punched a Colonel who refused to send him support during a fire fight.
Read more
December 3, 2013 | Filed Under 2nd Amendment, Anti-Americanism, Constitution, Democrats/Leftists, Entertainment, Ethics, Fox Television, Government Corruption, Guns, Liberals, Media, Progressives, Sports, TV, Warner Todd Huston | Comments Off on
---
See The Pro-Gun Commercial the Super Bowl Banned
---
See The Pro-Gun Commercial the Super Bowl Banned
-By Warner Todd Huston
Firearms company Daniel Defense filmed a TV commercial that it hoped it could air during the upcoming 2014 Super Bowl game, but NFL officials turned the ad away. Now you can see that ad right here.
The ad shows a young man coming home from work and walking into his home where a photo of him in a U.S. Marine dress uniform is seen. The man sees his wife and infant child and the voice over talks of the man's responsibility to keep his family safe now that he is home from service to the country.
But the NFL rejected the ad saying, "Unfortunately, we cannot accept your commercial in football/Super Bowl spots due to the rules the NFL itself has set into place for your company's category."
Read more
Social Networking
Help the Soldiers!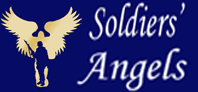 American Genius
Our Founding Ideas
---
"Governments are instituted among men,deriving their just powers from the consent of the governed." Declaration of Independence July 4, 1776
---
Recently Written
Featured Sites



What THEY Say:
Foreign News In English
Illini Alliance
Blogroll
Political Parties

Contact Us
Email Publius' Forum
Archives
Links
Other Blogs
MilBlogs
Religion

Gun Rights
Education
Radio Hosts