April 7, 2014 | Filed Under Buzzfeed, Democrats/Leftists, Ethics, Gawker, Journalism, Liberals, Media, Media Bias, Progressives, Warner Todd Huston | Comments Off
-By Warner Todd Huston
Gawker thinks quite highly of itself, it appears. So high, in fact, that employees have now been told not to write like those ne'er do wells over at BuzzFeed.
"We want to sound like regular adult human beings, not Buzzfeed writers or Reddit commenters," new Gawker Editor Max Read told employees of the website famed for its name calling and taunt-filled blog posts.
The editor of the blog that says it is "the source for daily Manhattan media news and gossip," sent out the memo to employees on April 1 informing them that henceforth Internet slang was banned. No more "derps," not another "epic," not one more "pwn," and most certainly no "massives" will be allowed.
Read is telling employees to avoid using type with a strike through in posts, too, informing them that if they have a correction to make they should actually write the thing out and note that it is a correction.
So old world.
Read more
July 15, 2013 | Filed Under Crime, Democrats/Leftists, Ethics, Gawker, Government, Journalism, Liberals, Media, Media Bias, MSNBC, Progressives, Warner Todd Huston | Comments Off
-By Warner Todd Huston
MSNBC is drawing fire for having aired a still photograph of Florida youth Trayvon Martin lying dead on the grass in the aftermath of his altercation with accused killer George Zimmerman in February of last year.
During MSNBC's Thursday afternoon, July 11 wall-to-wall coverage of the George Zimmerman trial, during Tamron Hall's News Nation show, an image of Martin lying dead on the grass aired for about one second included as a slide show of photos from the trial feed.
Hall Tweeted that it was an "awful mistake."
Read more
September 10, 2012 | Filed Under Anti-Americanism, Children, Crime, Democrats/Leftists, Ethics, Gawker, Journalism, Liberals, Media, Media Bias, Progressives, Sex Offenders/Rape, Warner Todd Huston | Comments Off
-By Warner Todd Huston

Recently, Gawker.com, a left-leaning and sometimes profane general interest website, posted a story that makes excuses for child rape, calling it an "orientation" instead of a crime and stating that raping children is "a sexual relationship," as opposed to the violation that it truly is.
The piece entitled, "Born This Way: Sympathy and Science for Those Who Want to Have Sex with Children," written by Gawker editor Cord Jefferson, is quite an outrage for its excuse making and its explaining away of pedophilia as a mere "sexual orientation."
Cord's piece begins by introducing us to pedophile named "Terry" and we are told that when he was 20 — he's now 38 — he "began a sexual relationship" with a seven-year-old girl. That a child can engage in a "sexual relationship" is a disgusting characterization but Gawker simply states it as so without protest.
Throughout the piece passive language like this soft peddles child rape. Constantly we are told that sex between adults and children as a "choice." "Terry" even claims that the sex he had with his seven-year-old niece was consensual and Gawker simply takes his word for it without protest.
Then the piece goes on to reveal the "expert" testimony of a psychologist that claims that pedophilia is a "sexual orientation" just like homosexuality or even heterosexuality.
Read more
Social Networking
Help the Soldiers!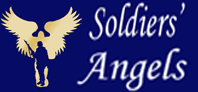 American Genius
Our Founding Ideas
---
"Governments are instituted among men,deriving their just powers from the consent of the governed." Declaration of Independence July 4, 1776
---
Recently Written
Featured Sites



What THEY Say:
Foreign News In English
Illini Alliance
Blogroll
Political Parties

Contact Us
Email Publius' Forum
Archives
Links
Other Blogs
MilBlogs
Religion

Gun Rights
Education
Radio Hosts