March 21, 2014 | Filed Under Barack Obama, Budget, Congress, Conservatives, Democrats/Leftists, Economy/Finances, Elections, Ethics, Fox News, GOP, Government, Government Corruption, Health, House of Representatives, Journalism, Karl Rove, Law, Liberals, Media Bias, Obamacare, Progressives, Regulation, Republicans, Senate, Taxes, Warner Todd Huston | Comments Off on
---
What the Heck… Karl Rove Warns Republicans to Stop Attacking Obamacare?

-By Warner Todd Huston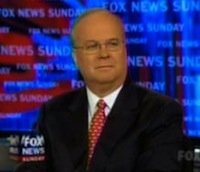 By nearly every metric, Democrats are finding that Obamacare is a millstone around their necks for the upcoming 2014 midterm elections. Yet so-called Republican Karl Rove is telling the GOP to stop attacking Obamacare? What is he thinking?
Yet, even as Rove says Republicans shouldn't Attack Obamacare, elections statistician Larry Sabato Says Obamacare is killing Democrats. What is Karl Rove thinking by telling Republicans not to attack Obamacare very hard while Larry Sabato is saying the Dems are extremely vulnerable on Obamacare?
Rove made his comments in a new Wall Street Journal piece.
Read more
November 23, 2013 | Filed Under Anti-Americanism, Congress, Constitution, GOP, Government, Government Corruption, Karl Rove, Kentucky, Mitch McConnell, Republicans, Senate, Tea Party, Warner Todd Huston | Comments Off on
---
Did GOP Minority Leader Mitch McConnell Say He Wanted to 'Punch Tea Party Bullies in the Nose'?

-By Warner Todd Huston
Breitbart News has an explosive exclusive report about a recent conference call held by Karl Rove during which, Breitbart says, Senate GOP Minority Leader Mitch McConnell (R, KY) said that the tea partiers are "bullies" and he intends to "punch them in the nose."
For Breitbart, Matthew Boyle writes that a strategy call was recently sponsored by Crossroads America, the GOP PAC headed up by anti-conservative and establishment guru Karl Rove, and on the call tea party activists and conservatives came in for harsh criticism by no less then leader McConnell himself.
Boyle writes that a participant on the call contacted him and said that McConnell attacked Senators Mike Lee and Ted Cruz by name. But what McConnell said at the end of the call was the most adversarial statement.
Read more
March 27, 2013 | Filed Under Congress, Conservatives, Constitution, GOP, Government, House of Representatives, Karl Rove, Mitt Romney, President, Senate, Warner Todd Huston | Comments Off on
---
Phyllis Schlafly On the GOP Establishment, Karl Rove, Mitt Romney and Other 'Losers'

-By Warner Todd Huston
This year at the Conservative Political Action Conference (CPAC), I was fortunate enough to get some time to interview one of the most redoubtable conservative activists in the nation, Phyllis Schlafly. In this eighteen minute video you will encounter a woman that is extremely vital and at 89-years-of-age still sharp as a tack.
As is her wont, Schlafly eschewed kid gloves with her frank discussion of the GOP establishment and how those effete, east coast, country clubbers are at war with the conservative, Midwestern grassroots.
Take Schlafly's description of "the establishment," for instance:
Read more
February 3, 2013 | Filed Under Congress, Conservatives, Elections, Ethics, GOP, Government, Karl Rove, Liberals, Senate, Warner Todd Huston | Comments Off on
---
Hey, Karl Rove: Take a Hike Loser

-By Earner Todd Huston

Karl Rove has declared war on conservatives. With his new Super PAC, he is targeting not Democrats, he is not trying to raise money for good candidates, no he is raising money to defeat conservatives who might have the temerity to make a run for office in 2014.

Karl Rove has identified the enemy… and he is us!

It should be remembered that everything Rove did in the late presidential election misfired terribly. He spent millions of those gullible enough to donate to his efforts, then he went on Fox News and insisted Romney would win despite the evidence mounting by the minute on election night that we were trounced.

Rove is not part of the solution. He is part of the hide-bound, country club Republican, RINO, problem.

The Senate Conservative Fund has issued a statement which perfectly encapsulates what our message to this loser should be.
The Senate Conservatives Fund issued the following statement today regarding news that American Crossroads has formed a new super PAC comically named the "Conservative Victory Project" to oppose conservative candidates in GOP primary elections. The new super PAC is supported by Karl Rove and will be run by Steven Law, the former Chief of Staff to U.S. Senator Mitch McConnell (R-KY).

"The Conservative Defeat Project is yet another example of the Republican establishment's hostility toward its conservative base," said SCF Executive Director Matt Hoskins. "Rather than listening to the grassroots and working to advance their principles, the establishment has chosen to declare war on its party's most loyal supporters. If they keep this up, the Republican Party will remain in the wilderness for decades to come."
Click HERE to read the rest.
Read more
March 16, 2011 | Filed Under Conservatives, Daniel Clark, Elections, GOP, Government, Karl Rove, Republicans | Comments Off on
---
Karljacked: Rove's Attack Against Palin is Petty

-By Daniel Clark

If Karl Rove doesn't think Sarah Palin would make a good presidential candidate, he could have made a reasonable case for his point of view, as could be made against any other potential candidate being considered. The criticism he offered during a recent interview with New York magazine, however, says a lot more about him than it does her.

Rove pointed to Palin's TV show, Sarah Palin's Alaska, as being beneath the dignity of a presidential candidate. Referencing a scene from the program, he mimicked the ex-governor saying, "Holy crap! That fish hit my thigh! It hurts!" Then he asked, "How does that make us comfortable seeing her in the Oval Office?"

So she should be disqualified from the presidency for saying "crap?" Has Rove forgotten what his former boss, George W. Bush, said about New York Times correspondent Adam Clymer during the 2000 campaign? Or what Vice President Cheney said to Sen. Patrick Leahy on the Senate floor? How about John Kerry's premeditated f-bombing in a Rolling Stone interview?
Read more

September 14, 2010 | Filed Under Delaware, Elections, Fox News, GOP, Government, Karl Rove, Media, Republicans, Warner Todd Huston | Comments Off on
---
The Veracity of Karl Rove's Political Analysis is Suddenly Suspect

-By Warner Todd Huston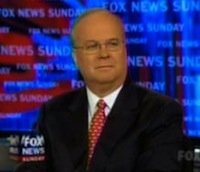 During Delaware's primary night Karl Rove was one of the analysts that sat with Sean Hannity on Fox News hashing out the results of the polls in several states. During his comments on Delaware's winning candidate Christine O'Donnell, Rove eviscerated her as a loser even as she had just won the primary.
Rove claimed that O'Donnell is "nutty" and came straight out saying that O'Donnell cannot win the election in November.
Now, Rove is certainly entitled to his opinion and if he truly believes that O'Donnell cannot win in the general, then he should feel free to say so and we should accept it as such. But in this case we have a problem believing that Rove's analysis is simply his honest opinion when we find out from The Freedomist that Rove was trying to cut a pre-primary deal to help Mike Castle to win the primary.
Read more
Social Networking
Help the Soldiers!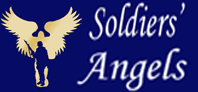 American Genius
Our Founding Ideas
---
"Governments are instituted among men,deriving their just powers from the consent of the governed." Declaration of Independence July 4, 1776
---
Recently Written
Featured Sites



What THEY Say:
Foreign News In English
Illini Alliance
Blogroll
Political Parties

Contact Us
Email Publius' Forum
Archives
Links
Other Blogs
MilBlogs
Religion

Gun Rights
Education
Radio Hosts