April 28, 2013 | Filed Under ABC, Al-Jazeera, Associated Press, Barack Obama, Buzzfeed, CBS, CNN, Democrats/Leftists, Ethics, Fox News, Huffington Post, Journalism, Liberals, Media, Media Bias, MSNBC, NBC, News, NPR, Politico, President, Progressives, Reuters, The Atlantic, The New York Times, TV, TV News, Warner Todd Huston | Comments Off
-By Warner Todd Huston
Typical of when a Democrat is president, during a keynote monologue at the White House Correspondents Dinner (WHCD), the President is spared from too many mean spirited barbs. In keeping with that tradition, TBS' Conan O'Brien poked a lot of fun at Republicans and conservatives with a bit sharper stick than he used to poke Democrats.
This year's WHCD started with a slew of media outlets discussing the now annual slam on the event as delivered by long-time Washington reporter Tom Brokaw. The semi-retired NBC anchor has lamented for some time that the whole party atmosphere, replete with musicians and Hollywood celebrities–fittingly, this year the Duck Dynasty folks attended–makes a mockery of the seriousness of the media's work.
After the President delivered his spiel on Saturday night, late night comedian Conan O'Brien took the stage to deliver the keynote address.
Unsurprisingly, Republicans showed up early as the comedian's targets and naturally, even though he hasn't been in office for over four years, now, an obligatory slam of George W. Bush as "stupid" had to be delivered.
Near the top of his address Conan mentioned the opening of the George W. Bush Presidential Library joking that the library had "Millions of books, articles and documents and if you go you can be the first to read them."
Read more
April 28, 2013 | Filed Under ABC, Associated Press, Barack Obama, C-SPAN, CBS, Democrats/Leftists, Ethics, Fox News, Journalism, Liberals, Media, Media Bias, MSNBC, NBC, Newspapers, NPR, PBS, Politico, President, Progressives, Reuters, The Atlantic, Warner Todd Huston | Comments Off
-By Warner Todd Huston
The White House Correspondents Dinner (WHCD) has been a mainstay Washington to-do for years. Lately, however, it has come under fire for turning Hollywood–literally. In the wake of the event, some outlets continued the bashing but most lavished attention on the dinner or at least lauded it as harmless fun.
One of the quickest to slam the event was Sarah Palin, who did not attend. From her Twitter account, Palin indulged some rather salty language in criticism.
That #WHCD was pathetic. The rest of America is out there working our asses off while these DC assclowns throw themselves a #nerdprom

— Sarah Palin (@SarahPalinUSA) April 28, 2013
Britain's Guardian newspaper was so fascinated by the whole thing, the paper set Jim Newell to live blog the night.
Newell opened his coverage with a nice slap at the pretentiousness of it all.
Read more
December 7, 2012 | Filed Under ABC, Anti-Americanism, Democrats/Leftists, Ethics, Journalism, Liberals, Media, Media Bias, NBC, President, Progressives, The Atlantic, The New York Times, Warner Todd Huston, Washington Post | Comments Off
-By Warner Todd Huston
Daniel Halper recently discovered that Twitter wanted to help him out. After he chose to follow the Twitter feed of the White House, Twitter sent him a list of other accounts he might enjoy, accounts that the social media giant felt were "similar" to Barak Obama's White House. Amusingly that list was filled with left-wing media types.
When Mr. Halper decided to follow the Twitter feed of the White House, Twitter quickly sent him an automatically generated email with some loverly suggestions. Now that he was following the White House, Twitter thought he might be interested in the following "similar" Twitter feeds:
Left-wing newspaper The Washington Post
Leftist Atlantic blogger Andrew Sullivan
Far left "economist" Paul Krugman
NBC News "First Read" blog
ABC News Chief Legal Correspondent Chris Cuomo
Quipped Halper, "Looks like Twitter's algorithm, which appears to have automatically generated this email, is working perfectly."
Just so.
Read more
September 13, 2012 | Filed Under Democrats/Leftists, Egypt, Elections, Ethics, Journalism, Liberals, Libya, Media, Media Bias, Mitt Romney, President, Republicans, The Atlantic, Warner Todd Huston | Comments Off
-By Warner Todd Huston
The Atlantic Wire accused Mitt Romney for a "less-than-factual" statement on Libya delivered in the hours after the attacks on our embassy. But in its rush to attack Mitt Romney, The Atlantic Wire got its countries mixed up as the statement it was condemning was Mitt's statement on Egypt, not one on Libya.

A screen capture of the original headline
It wasn't long before The Atlantic Wire changed its headline dropping the "On Libya" part.
Read more
September 1, 2012 | Filed Under Democrats/Leftists, Elections, GOP, Government, Hispanics, John Boehner, Journalism, Liberals, Media, Media Bias, Race, Republicans, The Atlantic, Warner Todd Huston | 3 Comments
-By Warner Todd Huston
The Atlantic illicitly portrayed GOP House Speaker John Bohner as saying that he "said out loud he hopes blacks and Latinos 'won't show up' this election," but a look at what Boehener actually said proves that The Atlantic is purposefully misleading its readers.
In its headline, The Atlantic Wire story for August 27 screams, "Boehner Says Out Loud He Hopes Blacks and Latinos 'Won't Show Up' This Election."
If John Boehner really did say that he hoped that blacks and Hispanics wouldn't vote this election that would be quite an incendiary thing to say, for sure. It would rightly bring condemnation down on the Speaker's head. And The Atlantic is saying flat out that this is what Boehner said.
It wasn't just the headline, either. Even in its lead paragraph The Atlantic characterized Boehner's comments as wishing minorities won't vote. (My bold)
Read more
August 22, 2012 | Filed Under 1st Amendment, Constitution, Democrats/Leftists, Ethics, Journalism, Liberals, Media, Media Bias, The Atlantic, Warner Todd Huston | Comments Off
-By Warner Todd Huston
Remember how the far left in America has said since the rise of the Tea Party that the right is awash in "violent rhetoric"? Does the left, though, think that it might be a tad "violent" to propose killing the Boy Scouts like one would kill a rabid dog? Because that is what a columnist for The Atlantic has proposed.
James Hamblin, the magazine's health editor, proclaimed his desire to kill Boy Scouts based on his distaste for their recently re-affirmed policy of refusing to admit openly gay members. Hamblin obviously feels totally justified in using violent, even hateful rhetoric to attack the Boy Scouts merely because he disagrees with them.
Boy Scouts is an organization that was and is so close to being great. Remember when they had to put Old Yeller down because he got rabies? It's not like he was a bad dog, but he got a brain infection and he tried to eat Travis
Apparently the First Amendment only applies if you agree with gays?
It should be noted that Hamblin posted his desire to kill Boy Scouts the day after another gay activist tried to do just that, kill people with whom he disagrees. Hamblin posted his hatemongering screed the day after a gay activist entered the Washington DC headquarters of the Family Research Council intent on mass murder.
Hamblin next went on a hyperbolic trip of accusations that the Scout's policy will "cause."
Read more
April 17, 2012 | Filed Under Congress, Crime, Democrats/Leftists, Ethics, Journalism, Judges, Liberals, Media, Media Bias, The Atlantic, The Law, Warner Todd Huston | 2 Comments
-By Warner Todd Huston
Curiously, the same Atlantic article that rightfully points out that the Old Media was "late to report" on Democrat candidate for President John Edwards' extramarital affairs an corruption makes its own strange omission from the storyline by somehow forgetting to mention even one time that Edwards was, indeed, a Democrat. Yet five times the piece mentions "Republicans" in order to lead the reader to question motives and cast aspersions on the Grand Old Party.
This one can be chalked up to one of our favorite games, the "name that party" game, where one can read an entire story about a troubled or criminal politician without once being told that the subject is a Democrat.
In his piece headlined, "Why the John Edwards Trial is a Bigger Deal Than You Think," for The Atlantic, blogger Hampton Dellinger goes into detail about Edwards' prosecution and tries to tell us what it is all so unusual about the situation.
But it is strange that Edwards is never fully identified as a former candidate for the Democrat nomination for President. On the other hand, Dellinger spares no effort to name Republicans in order, perhaps, to provide mitigation for Edwards.
While Dellinger never uses the word "Democrat," he goes for the throat of any Republican he can connect to the Edwards case, even if tangentially.
Read more
February 17, 2012 | Filed Under Barack Obama, Climate Change, Democrats/Leftists, Education, Environment, Ethics, Government, Liberals, Media, Media Bias, The Atlantic, The New York Times, Warner Todd Huston | Comments Off
-By Warner Todd Huston
Global warmists finally have an email "gate" of their own that they can turn against "deniers" and they are taking full advantage of it. The Warmists are excited that the Heartland Institute, a Chicago-based state policy group, has been "outed" for attempting to undermine the religiously held tenets of global warming. Emails to that effect are claimed to have been leaked from this group and the warmists as well as their handmaidens in the Old Media are touting this scandal as proof of… well, it's a bit hard to discern what it is proof of. In fact, it isn't "proof" of much of anything, really.
For one thing the documents are fakes, but even if they weren't… so what?
For quite some time, for instance, Chicago's Heartland Institute has been holding events, debates, and seminars on the hoax of global warming. The Heartland Institute has an entire section of its website dedicated to debunking global warming and it has produced books and pamphlets attacking the false "consensus" of man-made global warming. Without question, global warming (a quasi religious belief I personally call globabloney) has been a major focus at Heartland for a long time, to be sure.
That being understood — not only understood but glaringly obvious — leaked emails that purport to show that Heartland has a plan to influence lawmakers, scientists, members of the media, and even schools against global warming is a bit of a "well, duh!" Any ten seconds of time spent on the Institute's website would tend to make it clear that they are against claims of man-made global warming. At some point, even if the documents were real it should not come as any sort of shocking revelation.
Read more
June 22, 2011 | Filed Under Americans For Prosperity, Democrats/Leftists, Government, Inernet, Liberals, Minnesota, Net Neutrality, Regulation, The Atlantic, Warner Todd Huston | 2 Comments
-By Warner Todd Huston
Last weekend Americans For Prosperity once again held its RightOnLine conference, this year in beautiful downtown Minneapolis, Minnesota. Consequently, the Atlantic Magazine decided to do a report on what went on at RightOnLine. Unfortunately, the whole thing was filled with opinions stated as fact, misconstructions of facts, and outright lies. Sadly, along with the rest of the Old Media, it seems as if the veracity of The Atlantic has taken a hit in this bad Obama economy.
The Atlantic assigned third string reporter Tina Dupuy to handle the RightOnLine retrospective, apparently, if her reports are any indication, because she was already in town to cover Netroots Nation. Netroots Nation is the far left conference made famous by the Daily Kos and its YearlyKos conference. YearlyKos started in 2006 and was later re-branded as Netroots Nation in 2008.
As always the RightOnLine event was held at the same time and in the same city as this year's left-wing extravaganza. AFP does this because, in AFP President Tim Phillips' words, "to see the true nature of our opponents."
In order to ingratiate herself with the Nutrooters, at the top of her piece the Atlantic's Dupuy went right for the left's favorite boogey men: the dreaded Koch Brothers. Dupuy lamented, "Why is there a giant Koch-funded conservative gathering at the same time and in the same city as Netroots Nation, anyway?"
Read more
Social Networking
Help the Soldiers!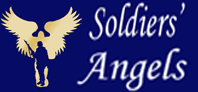 American Genius
Our Founding Ideas
---
"Governments are instituted among men,deriving their just powers from the consent of the governed." Declaration of Independence July 4, 1776
---
Recently Written
Featured Sites



What THEY Say:
Foreign News In English
Illini Alliance
Blogroll
Political Parties

Contact Us
Email Publius' Forum
Archives
Links
Other Blogs
MilBlogs
Religion

Gun Rights
Education
Radio Hosts