December 12, 2012 | Filed Under Budget, Business, Canada, Capitalism, Democrats/Leftists, Economy/Finances, Ethics, Germany, Government, Jobs, Journalism, Liberals, Media, Media Bias, Progressives, Taxes, Time Magazine, Warner Todd Huston | Comments Off
-By Warner Todd Huston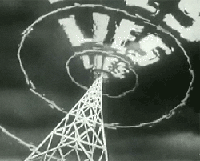 TIME has one of those lists that we always start to see as the year comes to a close. This one is the top ten best and worst places in the world to live. Sadly, there isn't a single place in the U.S.A. on that list.
The worst place to live on this list is, unsurprisingly, the disaster-prone (both man-made and natural-made) country of Haiti. Neither Yemen nor Iraq fare much better than Haiti. The rest of the top ten worst list is filled out with African nations — again, unsurprisingly.
But it's the best-places list that disappoints the red, white and blue as not one of the best places in the world in which to live are in the good ol' U. S. of A.
The "Best Quality of Living" list is:
Vienna, Austria
Zurich, Switzerland
Auckland, New Zealand
Munich, Germany
Vancouver, Canada
Dusseldorf, Germany
Frankfurt, Germany
Geneva, Switzerland
Copenhagen, Denmark
Bern, Switzerland
What is the deal? Why does this list diss the United States? In fact, the USA doesn't even appear in the top 25 best places.
Read more
September 17, 2012 | Filed Under Anti-Americanism, Barack Obama, Budget, Democrats/Leftists, Economy/Finances, Elections, Ethics, Journalism, Liberals, Media, Media Bias, Mitt Romney, President, Progressives, Taxes, Time Magazine, Warner Todd Huston | Comments Off
-By Warner Todd Huston
As our embassies burn and our foreign officers are being murdered overseas, TIME Magazine's Joe Klein is desperate to change the current narrative of Obama's major failures in the Middle East. So, in his latest piece, Klein wants to go back to talking about Mitt Romney's Massachusetts healthcare policies.
Who can blame Klein for trying this? After all, from the Obama-loving media's perspective talking about Mitt Romney's garbled healthcare positions is a better plan than talking about Obama telling Egypt they aren't our ally, Obama skipping all his intelligence briefings so he can go golfing and attend fundraisers, and his administration's utter failure to detect the coordinated attacks that were perpetrated against our embassies and foreign service personnel in the Middle East on Sept. 11 and 12.
But what makes Klein's "The Mitt Mirage" so laughable is his blindly partisan assertions that the Democrat national convention was "extremely successful." This is a silly claim that even many of his own compadres in the Old Media establishment can't force themselves to say.
Read more
August 22, 2012 | Filed Under CNN, Democrats/Leftists, Ethics, Journalism, Liberals, Media, Media Bias, Time Magazine, Warner Todd Huston | Comments Off
-By Warner Todd Huston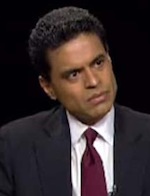 Now that his plagiarism tribulations are over, TIME and CNN correspondent Fareed Zakaria has made a few new promises in order to prevent such a mess in the future, the chief of which is he'll scale back some of his workload.
One of the accusations that was made against Zakaria was that he must have been employing interns to actually write his vast volume of works. It was said that Zakaria must have merely affixed his name to the work of underlings and published them as his own. He must have a ghostwriter and this was the main cause of the plagiarism. But Zakaria refutes that charge.
Zakaria says that he has never had an assistant write a column in 25 years and he'd only begun using a research assistant in the last year. No, the original plagiarism — that of lifting a whole segment of Jill Lepore's work from an April issue of The New Yorker — was, indeed, his own mistake.
The mistake, he said, occurred when he confused the notes he had taken about Ms. Lepore's article — he said he often writes his research in longhand — with notes taken from "Gunfight: The Battle Over the Right to Bear Arms in America," by Adam Winkler (W.W. Norton, 2011), a copy of which was on his desk at his CNN office.
To prevent such "confusion" in the future, Zakaria promises to reduce his arduous schedule a bit, saying: "Other things will have to go away. There's got to be some stripping down."
Read more
August 17, 2012 | Filed Under CNN, Democrats/Leftists, Ethics, Government, Liberals, Media, Time Magazine, Warner Todd Huston | Comments Off
-By Warner Todd Huston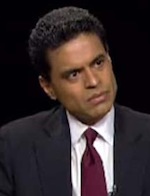 Both TIME magazine and CNN have finished their internal review of Fareed Zakaria and have come to the conclusion that his plagiarism was an "isolated incident." Hence, the Zak is back!
TIME announced that Zakaria's obvious — and admitted — plagiarism was an "isolated incident" and that Zakaria did not mean to do the deed. It was an "unintentional error," magazine execs decided.
"We look forward to having Fareed's thoughtful and important voice back in the magazine with his next column in the issue that comes out on September 7," Time said in a statement.
As for CNN, the news cabler concluded that they saw nothing that "merited continuing" Zakaria's suspension.
"Zakaria has apologized for a journalistic lapse. CNN and Zakaria will work together to strengthen further the procedures for his show and blog," CNN said. It said Zakaria's public affairs program "GPS" will return on August 26.
So, all has been forgiven. Fareed Zakaria has escaped any prolonged or permanent damage to his career, unless you think plagiarism is a hanging offense unlikeTIME and CNN do.
Read more
August 16, 2012 | Filed Under CNN, Democrats/Leftists, Journalism, Liberals, Media, Media Bias, Time Magazine, Warner Todd Huston | Comments Off
-By Warner Todd Huston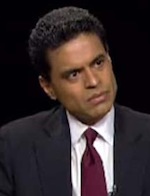 Last week, CNN and TIME Magazine correspondent Fareed Zakaria got in hot water for plagiarism by lifting a few paragraphs from another writer for one of his articles. Now the debate rages aout whether Zakaria is guilty or not despite his admission of guilt in the original instance (he officially apologized for the theft).
A second charge of plagiarism has been lodged against Zakaria this week, a charge that has tongues wagging and the pro-Zaks coming out in full force to defend their man.
Zakaria himself complained to the Washington Post's Paul Farhi that it has become open season on one Fareed Zakaria. "People are piling on with every grudge or vendetta. The charge is totally bogus," he said.
Read more
August 13, 2012 | Filed Under Anti-Americanism, Cable, CNN, Democrats/Leftists, Ethics, Israel, Journalism, Liberals, Media, Media Bias, Time Magazine, TV, Warner Todd Huston | Comments Off
-By Warner Todd Huston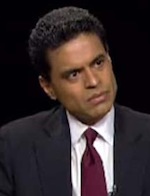 Just before Mitt Romney's pick of Wisc. Rep. Paul Ryan as his running mate, CNN commentator Fareed Zakaria got himself in a spot o' trouble when it was discovered that he had plagiarized a piece he wrote for TIME magazine. He also posted the same plagiarism at CNN.
As Friday wore on, CNN and TIME both went from "no comment" to suspending Zakaria, a journalist praised for his perspective on foreign policy. But why was he not fired outright? What does it take to get fired in the lefty media?
In any case, as we await Zakaria's final journalistic fate this is a good time to remind readers of just how far left Zakaria is. As a journalist he's always been a reliable left-winger and he is most especially known for his anti-Jewish sentiment.
Here are just a few examples of his bias:
Read more
July 20, 2012 | Filed Under ABC, Anti-Americanism, Colorado, Crime, Democrats/Leftists, GOP, Government, Journalism, Liberals, Media, Media Bias, Republicans, Tea Party, Time Magazine, TV, Warner Todd Huston | 6 Comments
-By Warner Todd Huston
The awful crime in Colorado was only hours old when Brian Ross, a so-called "journalist" from ABC News, immediately began to politicize the shooting attempting to blame the crime on the Tea Party, conservatives, Republicans, and anyone from the right side of the political aisle with whom he disagrees quite despite the fact that he really had no information that might point to his political enemies.
On ABC's Good Morning America, anchor George Stephanolpoulos took a "report" from ABC's Chief Investigator Brian Ross who was supposedly investigating the crime. Here is what Ross said,
There's a Jim Holmes of Aurora, Colorado, page on the Colorado Tea party site as well, talking about him joining the Tea Party last year. Now, we don't know if this is the same Jim Holmes. But it's Jim Holmes of Aurora, Colorado.
First of all the name James Holmes is not a very exotic name. Many, many James Holmes live in the Aurora area. A quick search of the White Pages online finds at least five James Holmeses in Aurora and at least a half dozen in Denver and over thirty in the state.
Yet, Brian Ross immediately stampedes to a Colorado Tea Party webpage in hopes of finding the name James Holmes, then, finding one, he runs to the camera to blame the Tea party without taking even a second to ascertain if the James Holmes on the Tea Party website is, or even could be the Colorado theater murderer.
This is how the left-wing, anti-American, anti-truth Old Media works. Lies pass for "facts," political agendas replace the news, and hate for anything they disagree with guides their every thought and action. You go out, you lie about your enemies allowing the narrative to take hold in order to hurt your political opposites, then, when it inevitably turns out that your supposition is wrong, you put a "correction" somewhere in the back of a newspaper where no one will ever see it. Your lies are now out there and believed by many apparently to spite the truth. That is how Democrats and the left work.
Read more
December 12, 2011 | Filed Under Anti-Americanism, Banks, Budget, Business, Capitalism, Communism, Congress, Crime, Crony Capitalism, Democrats/Leftists, Ethics, Free Trade, Government, Jobs, Liberals, Media, Media Bias, Nanny State, Taxes, Tea Party, Time Magazine, Warner Todd Huston | 1 Comment
-By Warner Todd Huston
It's that time of year again, time for newspapers and magazines to start floating their "top stories of the year" lists and Time Magazine has a whole "Top of Everything" list with which to thrill us. But it is Time's Top U.S. News Stories list that deserves some closer scrutiny because on it Time has determined that the Occupy Wall Street tale is the number one story of the year. As if anyone ever doubted that this left-wing temper tantrum would pique Time's interest most.
But, seriously, now. Is Gabrielle Giffords somehow a lesser story than the Occupiers? Is the long-drawn out GOP primary campaign a lesser story? How about the debt crisis? Is that somehow a less important story than Occupy Wall Street? Apparently Time thinks so.
Certainly these lists are always somewhat subjective. After all, what one considers important another may not. But some of these entries seem to point out Time's ideology as opposed to a serious attempt to pick the top stories of 2011. And making the Occupy story number one is pure ideology.
Time puts this story above the bad economy, Iraq, the Penn State sex abuse case, and the Gabrielle Giffords shooting. In fact, if it weren't for the bad economy, the debt ceiling debate and the bank crisis this Occupy business would not have occurred at all.
Read more
August 22, 2011 | Filed Under Democrats/Leftists, Entertainment, George W. Bush, Hollywood, Journalism, Liberals, Media, Media Bias, Movies, Rick Perry, Time Magazine, Warner Todd Huston | Comments Off
-By Warner Todd Huston
Did you know that Texas Governor Rick Perry and President George W. Bush are just like the fictional, prehistoric, sword-wielding, mass murderer, Conan the Barbarian? Well Time Magazine entertainment reporter Richard Corliss is here to inform you all about it in his review of the new action movie released this week based on the Robert E. Howard character. What is it with these people that they have to bring their hatred for Republicans into their reviews about films that have nothing whatever to do with politics?
It is clear that Corliss is not a fan of this flick, for sure. And he mixes metaphors and abuses sayings to beat the band to show his disdain. But it is his second, non-sequitur-filled paragraph that goes for Perry's and W's throats. Corliss features this attack prominently in the second paragraph of the review so that no one will miss it.
Corliss describes how at the beginning of the movie a young Conan watches his entire family slaughtered in front of him. To Corliss, this seems somehow "kind of like" the way Saddam Hussein plotted to kill George W. Bush's father, H.W. Bush.
Read more
April 25, 2011 | Filed Under Democrats/Leftists, Hollywood, Journalism, Liberals, Media, Media Bias, Movies, PCism, Planned Parenthood, Society/Culture, Time Magazine, Western Civilization | Comments Off
-By Warner Todd Huston
Like all too many Americans TIME Magazine proves that it doesn't know what is worth celebrating, noting, or memorializing in this world. Time doesn't know what "important" means, it doesn't know what "influential" means, it doesn't even know what "top" means. And it has proven this again with its latest "2011 TIME 100 most influential people in the world."
Let me just ask this: why is TV actress and comedienne Amy Poehler on a list of the "most influential people in the world"? It is idiotic. Ridiculously actor Colin Firth is also on the list.
Another actress, Blake Lively, a "B" actress at best, is on the list. Unbelievable. TIME has so little to say of this "most influential person" that barely a paragraph was offered about her. How influential can you be if your whole life can be summed up in a mere 65 words?
Read more
April 5, 2011 | Filed Under 9/11, Afghanistan, Bible, Christianity, Crime, Democrats/Leftists, Foreign Countries, Hate Crimes, Islam, Islamofascism, Journalism, Koran, Liberals, Media, Media Bias, MSNBC, PCism, Religion, Society/Culture, Time Magazine, Warner Todd Huston, Western Civilization | 2 Comments
-By Warner Todd Huston
In another example of a sort of cultural suicide where western media types assume that all Muslims are blameless while all Americans are at fault in this clash of civilizations between Islamism and the West we have a recent episode of MSNBC's Hardball with one-time Democratic operative Chuck Todd standing-in for host Chris Matthews.
Todd was discussing the riots in Afghanistan sparked by Islamist ire over the burning of a Koran by a Florida pastor. During the interview Todd and a guest stated that the Christian Bible was just a book written by men while the Koran was the "direct word of God." The two implied that this excuses Muslims from murdering people over the book burning.
In the segment Time Magazine's World Editor Bobby Ghosh told Chuck Todd that the riots and murders perpetrated by Muslims in Afghanistan were obviously understandable because the Koran is apparently more holy than the Christian Bible. Ghosh averred that it's important to "keep in mind" that the Koran is "not the same as the Bible to Christians." Why, you might ask? Why it's because the Koran is "directly the word of God." On the other hand, the Bible is just a book "written by men."
Read more
February 14, 2011 | Filed Under Conservatives, Democrats/Leftists, Egypt, Foreign Countries, GOP, Government, Liberals, Magazines, Republicans, Time Magazine, TV, Warner Todd Huston | 1 Comment
-By Warner Todd Huston

The media is so sure that only the worst about Palin could possibly be true that false stories, out right lies, and even comedy bits are constantly presented as actual news. Time Magazine is the latest to fall into that trap by reporting a satirical Internet posting about Sarah Palin as hard news. It all just goes to prove that Sarah Palin lives in the heads of the Old Media and it must be awfully cramped up there.
Last week on Time Mag's Celebrity Newsfeed, Nick Carbone reported satire as fact only to make a "correction" days later. Carbone had fallen for a "tongue-in-cheek" Internet posting that joked that in an interview with Fox News personality Sean Hannity Palin said she wanted to deport Christina Aguilera for screwing up the National Anthem at the opening of the Superbowl.
Read more
Social Networking
Help the Soldiers!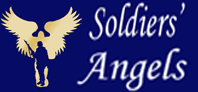 American Genius
Our Founding Ideas
---
"Governments are instituted among men,deriving their just powers from the consent of the governed." Declaration of Independence July 4, 1776
---
Recently Written
Featured Sites



What THEY Say:
Foreign News In English
Illini Alliance
Blogroll
Political Parties

Contact Us
Email Publius' Forum
Archives
Links
Other Blogs
MilBlogs
Religion

Gun Rights
Education
Radio Hosts