February 12, 2017 | Filed Under Anti-Americanism, Conservatives, Democrats/Leftists, Economy/Finances, Entitlements, Ethics, GOP, Government Corruption, Immigration/Immigrants, Jobs, Journalism, Liberals, Media Bias, Policy, President, Progressives, Republicans, Social Security, Taxes, Unemployment, Warner Todd Huston, Weekly Standard | Comments Off on
---
Replace White Working Class With Mexican Immigrants, Says 'Weekly Standard' Editor Bill Kristol

-By Warner Todd Huston
Weekly Standard editor Bill Kristol suggested Feb. 7 that the federal government should use immigration from Mexico to replace the American white working class.
"Look, to be totally honest, if things are so bad as you say with the white working class, don't you want to get new Americans in?" Kristol said an event hosted by the American Enterprise Institute (AEI) in Washington D.C.
The event, titled "It Came Apart: What's Next for a Fractured Culture?," was held in Washington on February 7.
During the immigration discussion, AEI's Charles Murray noted that the growing problems faced by the white working class in the United States had recently changed his opinion about immigration. Murray said that he now favors curbs on low-skill immigration.
Read more
September 17, 2015 | Filed Under Anti-Americanism, Communism, Congress, Conservatives, Democrats/Leftists, Elections, Ethics, GOP, Government, Government Corruption, House of Representatives, Liberals, Media, President, Progressives, Republicans, Senate, Warner Todd Huston, Weekly Standard | Comments Off on
---
Beltway Hacks Like Bill Kristol Are Why The GOP Needs to be Eliminated

-By Warner Todd Huston
For weeks the Republican establishment was attacking Donald Trump for refusing for a time to pledge that he would not run third party if he should lose the GOP nomination for president. Then he signed the pledge. But now establishment hack Bill Kristol is claiming HE will support a third party candidate if Trump wins the GOP nomination. It is this hypocrisy that shows why the rank and file are sick and tired of the Republican Party and why the GOP needs to be torn down and rebuilt as a real, conservative party.
Trump did finally sign that pledge that the GOP establishment wanted him to sign. These hacks said that Trump couldn't clam to be a Republican unless he pledged to run as a Republican but then also pledged to support the party nominee if he lost the primary. OK, this makes a certain amount of sense.
However, that was early in this cycle when Trump was only up a little in the polls. Now that he has surged to a commanding lead (for now, at least) the GOP establishment is getting nervous. Because their effort to force Trump to sign this one party pledge had nothing at all to do with party loyalty. It had to do with the fact that they fully assumed that Trump could never win the nomination and they wanted to prevent his third party run in order to eliminate the possibility that as a third party candidate he would act as a spoiler allowing the Democrat to easily win the White House in 2016.
But now that Trump is leading handily, as I noted, hacks like Kristol are growing worried. Now they are starting to wonder if it really is possible for Trump to win the GOP nomination. And in that case they are coming smack up against the possibility that they will be the ones who don't want to support the party nominee.
Read more
December 12, 2012 | Filed Under Anti-Americanism, Barack Obama, Budget, Congress, Conservatives, Democrats/Leftists, Economy/Finances, Elections, Entitlements, GOP, Government, Journalism, Liberals, Media, Media Bias, Nanny State, President, Progressives, Republicans, Stimulus, Taxes, Warner Todd Huston, Weekly Standard | Comments Off on
---
Weekly Standard's Kristol Throws Up Hands, GOP Should 'Acquiesce' to Obama

-By Warner Todd Huston
William Kristol, Editor of the Weekly Standard, seems to have decided that retreat is the way forward for the Republican Party. In a new editorial that approaches a meltdown, the Fox commentator and consummate Washington insider essentially advised the GOP to just throw in the towel on these fiscal cliff talks and more or less accept Obama's terms.
In the piece, a dour Kristol detailed all the shock and depression that Republican insiders feel after losing an election they'd all thought was in the bag for team Romney and then went on to complain that the GOP's legislative scene isn't any better than its failed electoral scheme.
Even the fact that the Republicans still control the House is cold comfort for Kristol.
Worst of all, Kristol grouses, the GOP has no "proposal for averting the fiscal cliff."
So, what to do, what to do? Maybe just "acquiesce" to Obama and be done with it?
Read more
Social Networking
Help the Soldiers!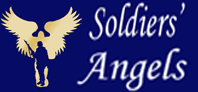 American Genius
Our Founding Ideas
---
"Governments are instituted among men,deriving their just powers from the consent of the governed." Declaration of Independence July 4, 1776
---
Recently Written
Featured Sites



What THEY Say:
Foreign News In English
Illini Alliance
Blogroll
Political Parties

Contact Us
Email Publius' Forum
Archives
Links
Other Blogs
MilBlogs
Religion

Gun Rights
Education
Radio Hosts