December 13, 2014 | Filed Under Anti-Americanism, Barack Obama, Congress, Constitution, Democrats/Leftists, Ethics, Government, Government Corruption, Liberals, Military, Pentagon, President, Progressives, Regulation, Warner Todd Huston | Comments Off
-By Warner Todd Huston
Instead of concerning itself with our national defense, the new Senate National Defense Authorization Act provides for the federal government to steal millions of acres of land from western states like Montana.
The defense bill was passed on Friday allows for $585 billion in discretionary spending by the Pentagon as well as affording $63.7 billion in overseas contingency operations funding. But it also includes 70 different public land grabs.
The new provisions designate an additional 250,000 acres of land to be property of the federal government. This is the biggest land grab since Obama's last land grab in 2009.
Read more
September 11, 2014 | Filed Under 9/11, Anti-Americanism, Barack Obama, Budget, Congress, Constitution, Crime, Democrats/Leftists, Ethics, Freedom, Government, Government Corruption, Gun Control, Homeland Security, Law, Liberals, Liberty, Military, Patriot Act, Pentagon, Police State, Policy, President, Progressives, Regulation, Security/Safety, Senate, Taxes, Warner Todd Huston | Comments Off
-By Warner Todd Huston
On Tuesday, Obama administration officials testified that local police who received surplus military equipment from a government program were never supposed to use that equipment for riot control and if the items were misused, cities may be forced to repay millions in grants given them by the government to purchase the equipment.
The testimony was delivered before Congress by members of the Defense and Homeland Security departments on Tuesday afternoon in a hearing that was spurred by shocking images from Ferguson, Missouri where police used a variety of military-styled equipment to quell rioting last month. Local police obtained some of that surplus military equipment through the Pentagon's 1033 Program.
During the hearing Senators pointed out that many departments have been given equipment that they really have no legitimate need for. During the hearing it was revealed that one small Oklahoma county sheriff's department for instance, received two 18-ton MRAP armored vehicles even though the department has only one full-time peace officer.
Several Senators questioned just why local police need military equipment at all. Kentucky Sen. Rand Paul noted that 12,000 bayonets have been given out to local police and he wondered why a weapon of war like that, one used solely for killing and not peacekeeping, needed to be placed in the hands of a police department.
Read more
January 9, 2013 | Filed Under Anti-Americanism, Barack Obama, Budget, Democrats/Leftists, Government, Journalism, Liberals, Media, Media Bias, Military, Pentagon, Politico, President, Progressives, Taxes, Warner Todd Huston | Comments Off
Politico Celebrates Obama's 'Bipartisan Spirit' With Hagel Nomination
-By Warner Todd Huston
Upon President Obama's nomination of Chuck Hagel for Secretary of Defense, Politico celebrated the move as proof of Obama's "bipartisan spirit."
Politico notes that Hagel has detractors on both sides of the aisle, but it appears the Washington political newser feels that makes him a great choice.
But inside the White House, the choice makes sense. It appeals to Obama's bipartisan spirit — and the optics aren't bad, either — to have any Republican as Defense secretary when Obama is seeking to end the war in Afghanistan and dramatically reduce the Pentagon's budget.
Obama's mythic sense of "bipartisanship" is deftly laid low by Peggy Noonan who wrote last week that Obama just loves to taunt.
Politico buries at the bottom of its long piece any listing of just why Hagel is opposed by some left and right.
Read more
Social Networking
Help the Soldiers!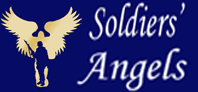 American Genius
Our Founding Ideas
---
"Governments are instituted among men,deriving their just powers from the consent of the governed." Declaration of Independence July 4, 1776
---
Recently Written
Featured Sites



What THEY Say:
Foreign News In English
Illini Alliance
Blogroll
Political Parties

Contact Us
Email Publius' Forum
Archives
Links
Other Blogs
MilBlogs
Religion

Gun Rights
Education
Radio Hosts