January 24, 2015 | Filed Under Aaron Schock, Adam Kinzinger, Bill Foster, Budget, Business, Chicago, Congress, Danny Davis, Democrats/Leftists, Economy/Finances, Ethics, GOP, Government, Government Corruption, House of Representatives, Illinois, Jan Schakowsky, Jobs, Liberals, Luis Gutierrez, Progressives, Randy Hultgren, Robert Dold, Senate, Taxes, Warner Todd Huston | Comments Off on
---
Illinois' House Reps Have More Wealth Than Average Member of Their Electorate

(Here is my very first piece over at The Watchdog….)

-By Warner Todd Huston
A recent survey of the wealth of members of Congress revealed that, on average, it would take the combined wealth of 18 American households to equal the wealth of a single member of Congress. While this is an averaged statistic and individual cases vary, a review of the wealth of members of the Illinois delegation to Washington proves the rule rather than the exception.
The January report by OpenSecrets.org found that, "The median net worth of a member of Congress was $1,029,505 in 2013… compared with an average American household's median net worth of $56,355."
It is apropos to review what members of Congress are paid as they serve in Washington. Members of the House of Representatives are paid $174,000 a year, a salary that has been frozen in place since 2009. Speakers of the House and majority and minority leaders make a bit more than the average Congressman to befit their higher positions. Members of the House cannot collect a pension until they have served for five years, meaning they'd have to win election three times. Their pensions are never higher than 80 percent of their highest salary and is paid out at retirement age–unless they are still working somewhere in the federal government. In that case, they can't collect a pension until they are no longer earning a federal salary.
So, what about Illinois? Well, the congressional salary itself certainly puts our representatives in a higher tax bracket than the average citizen of their state. According to information released by the U.S. Census, the median household income of the 13 million some citizens in Illinois is $56,777 annually. That is about 7 percent higher than the national average…
Read the rest at Watchdog Arena.
Read more
February 28, 2013 | Filed Under Bill Foster, Congress, Crime, Democrats/Leftists, Ethics, Government, House of Representatives, Liberals, Progressives, Senate, Sex Offenders/Rape, Warner Todd Huston | Comments Off on
---
Would New Federal Stalking Laws Have Snared Rep. Bill Foster?

-By Warner Todd Huston
This year the Violence Against Women Act is getting some stronger penalties for stalking, assault, and other crimes. With all these new provisions, one wonders that if this law were around 15 years ago, how it would have hit good old Congressman Bill Foster, a man who is guilty of abusing his wife?
The law, called The Violence Against Women Reauthorization Act of 2013 (S47), would most certainly have sent Foster to jail for a long time. You see the Illinois Democrat has a chequered history of violence against women.
Some of the additions to S47 include,
Read more
Social Networking
Help the Soldiers!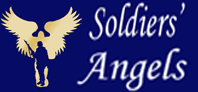 American Genius
Our Founding Ideas
---
"Governments are instituted among men,deriving their just powers from the consent of the governed." Declaration of Independence July 4, 1776
---
Recently Written
Featured Sites



What THEY Say:
Foreign News In English
Illini Alliance
Blogroll
Political Parties

Contact Us
Email Publius' Forum
Archives
Links
Other Blogs
MilBlogs
Religion

Gun Rights
Education
Radio Hosts