November 5, 2014 | Filed Under Barack Obama, Bruce Rauner, Congress, Democrats/Leftists, Elections, Ethics, GOP, Government, Government Corruption, Government, Ill. County, Illinois State Government, John Cullerton, Liberals, Michael Madigan, Pat Quinn, President, Progressives, Warner Todd Huston | Comments Off on
---
Even in Blue Illinois the GOP Wave of 2014 Had an Impact, But The State is STILL A Major Failure

-By Warner Todd Huston
The Republicans bumped up their gains in the Senate and the House of Representatives and also gained in Governor's mansions across the nation and even deep, deep blue Illinois was affected by this GOP wave. But even with these few bright spots, Illinois is the worst state in the union on every level.
But, yes, last night there were some bright spots. First of all, two Democrats lost their seats in the House of Representatives.
In the 10th District over in Lake County, Robert Dold re-took the seat he lost in 2012 when Democrat Brad Schneider knocked him out. Schneider rode Obama's coat tails into the House in the big 2012 Democrat sweep.
Dold endured a vicious campaign full of lies launched by Schneider and the Democrat Congressional Campaign Committee. The Democrats claimed Dold was a "Tea Party" extremist and a major anti-abortion activist and neither are true.
But the shocker was the 12th District race where State Rep, Mike Bost just slammed Democrat incumbent Bill Enyart by a wide margin. I don't think anyone had this major upset on their radar here in Illinois. Enyart only got one term and was ushered into office in 2012 along with the 10th District's Schneider.
But the biggest upset is the race for Governor in the Land of Lincoln.
Read more
March 30, 2013 | Filed Under Animals, Budget, Business, Chicago, Democrats/Leftists, Economy/Finances, Ethics, Government, Government, Ill. County, Illinois, Illinois State Government, Jobs, John Cullerton, Liberals, Michael Madigan, Pat Quinn, Progressives, Taxes, Warner Todd Huston | Comments Off on
---
All Other Problems Solved, Chicago Democrats' New Law Worried About Dogs Behind the Wheel

-By Warner Todd Huston
Having apparently solved all of the other debilitating problems Illinois is facing, Chicago Democrats have now turned their considered attention to making sure dog owners don't let their puppies get behind the wheel of an automobile.
This important bill (HB1581) amends the Illinois vehicle code to ban drivers from putting their pooch on their laps as they drive. Presumably the Democrats understand it is the humans that are doing the driving, not the dogs–but we may need to launch a second legislative campaign to clarify that.
As Chicago-based Democrat and co-sponsor of the bill, Rep. Bully Burke, says, "Because I travel, I can't help but observe the number of people with dogs on their laps." And so, ol' Billy is out to correct this egregious public safety issue. He's all about solving the puppy-distracted driver issue.
This is a vital issue, to be sure.
Why? Well, it's obvious that Illinois Democrats have solved every other nagging issue in the Land of Lincoln, right?
Read more
January 2, 2013 | Filed Under 2nd Amendment, Anti-Americanism, Constitution, Crime, Democrats/Leftists, Ethics, Government, Guns, House of Representatives, Illinois, Illinois State Government, John Cullerton, Liberals, Progressives, Warner Todd Huston | Comments Off on
---
Illinois Set to Ramp Up Extreme Gun Banning Law

-By Warner Todd Huston
Illinois is the only state in the Union that does not allow some sort of concealed carry statute for its law-abiding citizens. Illinois is also home to the city with the highest murder rate in the country. And yet, the Land of Lincoln is set to ring in the New Year with a new gun banning law that is more extreme than any yet instituted.
Illinois State Senate President John Cullerton (D, Chicago) is going to try and push through a new "assault weapons" ban in the Illinois legislature's upcoming lame duck session that is so extreme that even some antique guns will be banned.
The Illinois State Rifle Association reports that Cullerton's bill will ban pump action shotguns, semiautomatic pistols and rifles, and even antiques rifles like the M-1 Garand, the rifle used by U.S. troops in World War Two. (The M-1 Garand has only an 8-round, clip-fed ammunition system.)
According to the source, the bill would not include any grandfathering and would require Illinois gun owners to turn in their guns to the Illinois State Police where they will be destroyed.
"If [Cullerton] is successful at doing so," the ISRA says, "nearly every gun you currently own will be banned and will be subject to confiscation by the Illinois State Police."
Read more
Social Networking
Help the Soldiers!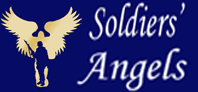 American Genius
Our Founding Ideas
---
"Governments are instituted among men,deriving their just powers from the consent of the governed." Declaration of Independence July 4, 1776
---
Recently Written
Featured Sites



What THEY Say:
Foreign News In English
Illini Alliance
Blogroll
Political Parties

Contact Us
Email Publius' Forum
Archives
Links
Other Blogs
MilBlogs
Religion

Gun Rights
Education
Radio Hosts