February 26, 2014 | Filed Under Bill Brady, Bruce Rauner, Chicago, Dan Rutherford, Democrats/Leftists, Elections, GOP, Government, Government, Ill. County, Illinois, Illinois State Government, Kirk Dillard, Republicans, Senate, Warner Todd Huston | Comments Off on
---
Ill GOP Gov Poll: Rauner Still Leading, Dillard Takes Second Place

-By Warner Todd Huston
The folks at Champion News has the results of a new poll that shows that race for the GOP nomination for Governor has tightened a little and a new candidate has stormed into second place.
Conservative businessman Bruce Rauner is still in the lead, but his numbers have dropped to 18 percent. This is to be expected as we get closer to primary Election Day.
But the more interesting aspect of this poll is that State Senator Kirk Dillard has stormed into second place while State Treasurer Dan Rutherford, the former number two man, has fallen to the bottom of the pack.
The poll gives Rauner a big lead at 35.6 percent. But Dillard has come from last place to second with 17.25 percent of the vote. Then, taking up a perennial third place, State Senator Bill Brady garnered 12.8 percent of the vote.
Read more
February 14, 2014 | Filed Under Children, Education, Elections, GOP, Government, Government Corruption, Government, Ill. County, Illinois, Kirk Dillard, Pensions, Public Employees Unions, Public School, Republicans, Senate, Teachers Unions, Unions, Warner Todd Huston | Comments Off on
---
Sen. Dillard Criticized for Taking Teachers Union Endorsement

-By Warner Todd Huston
This morning, Senator Kirk Dillard was "especially proud" to accept the endorsement of the Illinois Education Association (IEA) for the GOP nomination for Illinois Governor.
According to IEA president Cinda Klickna Dillard has shown that he values the expertise and opinions of the IEA.
"Sen. Dillard supports our fight for adequate funding for public education and he stood up to tremendous pressure and voted against the unfair and unconstitutional pension bill, Senate Bill 1," Klickna said during this morning's press conference.
"Illinois needs a fighter who believes in public schools and that is why IEA is proud to recommend Senator Kirk Dillard for the Republican nomination for governor," she added.
The IEA is the largest education union in the state with some 130,000 members.
Dillard focused his comments on "the teachers" and education in general, but steered clear of talking about the union itself or the political abuses perpetrated public employees unions in general.
Read more
February 11, 2014 | Filed Under Bill Brady, Bruce Rauner, Budget, Conservatives, Dan Rutherford, Elections, GOP, Government, Government, Ill. County, Kirk Dillard, Republicans, Taxes, Warner Todd Huston | Comments Off on
---
Some Sparks At WLS GOP Governor Debate

-By Warner Todd Huston

The debate stage.
Tonight, February 10, WLS AM 89 talk radio, hosted a debate of what was supposed to be all four candidates vying for the GOP nomination for governor. Unfortunately, only three decided to accept the invitation to join the debate. Candidate Rauner decided not to speak to the six or seven hundred locals nor the WLS radio audience.

Snub: Bruce Rauner's empty poduum.
In attendance were State Treasurer Dan Rutherford, and State Senators Bill Brady and Kirk Dillard. Not in attendance< was businessman Bruce Rauner. WLS talk show host Dan Proft moderated. I have to say, most of what what was said by the candidates was run of the mill stuff they've all said 100 times before--and for some over several losing campaigns for the same office. But a few sparks did fly, one over a new issue and another over an old.

Rutherford and Brady sharing a laugh before the debate.
Firstly, though the biggest disappointment of the night was that all three candidates denounced Illinois being a right to work state and all dismissed the idea that the union should be limited in the Land of Lincoln. But since most are taking big donations from the union, I guess that shouldn't be a surprise.
But the fact is, every Republican should be an opponent of government employee unions.
Read more
January 11, 2014 | Filed Under Bill Brady, Chicago, Conservatives, Dan Rutherford, Ethics, GOP, Government, Illinois State Government, Kirk Dillard, Republicans, Warner Todd Huston | Comments Off on
---
Proft Says No Connection Between PAC and Anti-Rauner Group as Rauner Takes Hits for Flip Flop

-By Warner Todd Huston
The good folks at Illinois Review recently reported that a large donation to Liberty Principles PAC–a group helmed by WLS talk show host Dan Proft–caused rumors to circulate that claimed that the $1.5 million donation was in response recent anti-Rauner ads being funded by a pro-union group and headed up by a one of GOP Congressman Arron Schock's associates. Tonight, Proft is responding to the rumors.
Proft told IR that the donation by Dick Uihlein is earmarked only for state legislative races, not federal races, not the Governor's office or other top spots. So, the donation is not intended to help get Rauner elected through efforts by Proft's PAC.
As Proft told IR: "The investment represents Mr. Uihlein's ongoing commitment to the economic liberty policy agenda and to Illinois state legislative candidates who share that commitment. Mr. Uihlein's financial commitment is shared by a growing number of Liberty Principles PAC donors who understand the need for new political leadership in Springfield in order for Illinois to attract and retain businesses and grow jobs."
Read more
December 20, 2013 | Filed Under Budget, Business, Campaign Finance, Economy/Finances, GOP, Government, Government Corruption, Illinois, Kirk Dillard, Republicans, Taxes, Warner Todd Huston | Comments Off on
---
VIDEO: A New Kirk Dillard Slam Making the Rounds

-By Warner Todd Huston

Thus far about the only GOP gubernatorial hopeful in the news has been Bruce Rauner (brucerauner.com). With his many promises to rewrite the whole Illinois Constitution to fix what ails us and his deep pockets he was early out of the chute. But this week a video slamming Kirk Dillard has also popped up showing that the race is just starting to warm up.

Of course Rauner, with all his millions of dollars, has hit the ground early with TV ads most of which slam current governor, Democrat Pat Quinn. Rauner is acting as if he is already the nominee, ignoring his competitors and going straight at Quinn and other lifer politicians.

Whatever you think of all Rauner's many and varied promises, pretending he is the only one in the race is probably a good strategy. In any case, as things stand now, he is sucking up all the oxygen in the race.
But, wait. Today came a snide attack on Kirk Dillard (www.dillardtracy.com).
Obviously someone thinks he is a threat.
A video titled"Kirk Dillard Presents a Holiday Tribute to Jim Edgar," came out that treats Dillard as s childish, star struck fan–and maybe a stooge–of former Governor and one-time Dillard boss Jim Edgar.
The video is chock full of images of Dillard gazing admiringly at Governor Edgar and is amusingly played to the rock tune I Touch Myself, by the 1990s Australian band the Divinyls.
The video was posted on a Youtube account under the name "Michael Martin" and ends with a message saying that the video was "brought to you by Kirk Dillard and your friends at MSI."
For those of you who may have forgotten (as I had at first), MSI stands for Management Services of Illinois. The reference refers to a scandal from August of 2000 that linked aides of Edgar and then Senate President James "Pate" Philip to MSI, a company that was accused of bilking the state out of some $12 million dollars.
Read more
November 17, 2011 | Filed Under Anti-Americanism, Budget, Business, Capitalism, Democrats/Leftists, Economy/Finances, GOP, Government, House of Representatives, Illinois, Illinois State Government, Jobs, Kirk Dillard, Liberals, Regulation, Republicans, Senate, Taxes, Warner Todd Huston | 1 Comment
-By Warner Todd Huston
On Wednesday I attended a "government day" event at Patten Industries, a 78-year-old Illinois Caterpillar dealer situated in Elmhurst, a northwest suburb of Chicago. The event, led by current General Manager Garrett Patten, featured a discussion on the severely unfavorable business climate in Illinois and why the state is lagging so horribly behind the leading economic indicators of every surrounding state.
Patten Industries has been guided by four generations of Pattens, the company having been founded by B. C. Patten, Sr. in 1933. But Illinois has not been good to the company or its employees over the last decade or so. Unfortunately, the company has gone from employing some 700 employees in 2006 to only about 400 today due to the harsh economic climate in the Land of Lincoln.
This contraction is most certainly not something the Patten family wanted to see happen to their long-standing Illinois-based company. Patten Industries has faced a whole host of negative forces causing them to scale downward. And Patten is just one of many Illinois businesses facing the same problems — problems faced in much less severity by businesses in other nearby states.
Even as many corporations are just starting to see an upturn in their fortunes, Illinois government has set up so many hurdles to growth that other states are either taking our customers or even welcoming Illinois businesses themselves as new residents.
Garrett Patten says that at least three major problems face Illinois businesses. Workman's comp, labor unions, and corporate taxes.
Read more
October 19, 2011 | Filed Under Business, Chicago, DuPage County, Electric, Energy, GOP, Government, Illinois, Illinois State Government, Kirk Dillard, Republicans, Senate, Warner Todd Huston | Comments Off on
---
Citing Elmhurst Dillard Calls for Pressure on ComEd

From the office of Ill. State Senator Kirk Dillard (24th District)…

In a Friday, October 14, 2011 interview on WLS radio's Don Wade and Roma Show, Illinois State Senator Kirk Dillard (R-Westmont) outlined his concerns about the SmartGrid legislation being pushed by Commonwealth Edison.

Voicing concerns relayed to him by local citizens and elected officials, Dillard said on the radio station that the SmartGrid legislation needs improvement. "The status quo is not enough," Dillard said. "Cities like Elmhurst, which is right in my area, have had severe power outages. We need reliability. We've got to do something and we need to look at our electrical grid. In some places it's old and decaying, so the status quo is not acceptable."

In response to a question about how Quinn thinks raising electric rates are bad for businesses but thinks a 66% increase in income tax is okay, Dillard said, "I don't believe in guaranteed rate increases [for utilities] by the Commerce Commission."
Social Networking
Help the Soldiers!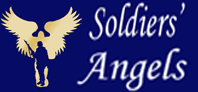 American Genius
Our Founding Ideas
---
"Governments are instituted among men,deriving their just powers from the consent of the governed." Declaration of Independence July 4, 1776
---
Recently Written
Featured Sites



What THEY Say:
Foreign News In English
Illini Alliance
Blogroll
Political Parties

Contact Us
Email Publius' Forum
Archives
Links
Other Blogs
MilBlogs
Religion

Gun Rights
Education
Radio Hosts