October 24, 2013 | Filed Under Allen West, Congress, Conservatives, Democrats/Leftists, Ethics, Florida, GOP, Government, House of Representatives, Liberals, President, Progressives, Race, Racism, Warner Todd Huston | Comments Off on
---
Allen West: It's The White Liberals Who Are The Racists

-By Warner Todd Huston

Allen West, former Congressman from Florida, is always right on target with his comments, we all know, and his recent Facebook post was exactly right. It's the "white liberal progressives" who are the real racists in American society.

On Tuesday, October 22, West took to his Facebook Page to lay out the truth.

"And another thing," West wrote, "beyond Grayson and his cross, there's Democrat Senator Harry Reid refering to Barack Obama as light-skinned and not speaking in "Negro" dialect. And Democrat Vice President Joe Biden refering to Barack Obama as "clean and articulate." Where oh where is the outrage from NAACP, National Urban League, Congressional Black Caucus, Rev's Jackson or Sharpton? Oops, I forgot — white liberal progressives have a get out of jail free card. It's just tragic that these traitors are selling the black community out to the party of slavery, Ku Klux Klan, Jim Crow, literacy tests, poll tax, and modern day economic servitude. And they call me Uncle Tom?"
Read more

March 28, 2012 | Filed Under Allen West, Congress, Conservatives, Democrats/Leftists, Ethics, Florida, Government, House of Representatives, Liberals, Warner Todd Huston | Comments Off on
---
Florida Dems Can't Find Voters to Protest Allen West, so They Hire Some

-By Warner Todd Huston
Democrats and the left are inherently a sham with little actual grassroots support and the race for Florida's 18th Congressional District is yet another example of this truism.
Repeatedly and across the country we see unions, Democrats, and other far left groups planning rallies and protest marches but finding that they simply can't put bodies in the streets to make all the effort worthwhile. They just don't really have the support of the common man, the folks in the streets, to carry off these protest marches and rallies.
But these out of the mainstream groups do have a solution to this problem: the rent-a-protester. Whenever you see a left-wing protest, almost invariably you'll find that many of the folks walking around with signs in their hands were hired to be there. They are paid protesters, faux activists only there for some change in their pockets, not because they care anything about the issue being protested.
Read more
February 19, 2012 | Filed Under Allen West, Congress, Conservatives, Elections, GOP, Republicans, Warner Todd Huston | 1 Comment
-By Warner Todd Huston
The conservative bloggers at CPAC were happy to receive a visit from Representative Allen West (Florida, 22nd District) this year. The second he walked into the room he was mobbed by the bloggers and their ubiquitous handi-cams.
West talked vice presidential possibilities, South America, his status as the most outspoken congressman on the Hill, military meals, Marco Rubio, and more.
An amusing side note, close to the beginning of this video some TV folks from Sky News ran into our blogger room and tried to monopolize the Congressman for their TV camera. One of the bloggers, Jeff Dunetz of Yid With Lid, chased them out saying "You're not credentialed for this room!" Love it. Jeff is a bulldog.
In any case, Col. West was a very nice fellow, for sure. Humble and straight-forward.
Read more
August 14, 2011 | Filed Under Allen West, Cold War, Congress, Conservatives, Elections, GOP, Government, History, House of Representatives, Iran, President, Republicans, RightPundits.com, Ron Paul, Warner Todd Huston, Washington D.C. | Comments Off on
---
Allen West Slams Ron Paul Over Debate Comments

-By Warner Todd Huston

Ron Paul certainly distanced himself from the other GOP candidates at the debate on the issue of foreign policy, didn't he? He made himself seem like a head-in-the-sand, isolationist and his historical ignorance was amazing. Not only that but his simpleton approach to foreign policy was nothing short of breath taking. Well, Rep. Allen West similarly thought that Paul's gabled ideas were dangerous and stated directly that Pau is "not the kind of guy you need to be sitting at 1600 Pennsylvania Ave."

Florida Representative Allen West, a former Lt. Colonel in the U.S. Army who served in Iraq, was attending a Tea Party event in Fort Lauderdale, Florida late last week and made a few comments about Paul's rambling at the Ames debate.

West told attendees that the threats to the USA are far more dangerous than Ron Paul's simple minded claims tended to make them seem…

Read the rest at RightPundits.com.

April 27, 2011 | Filed Under Allen West, Congress, Democrats/Leftists, Ethics, Florida, GOP, Government, House of Representatives, Liberals, Media, Media Bias, Newspapers, Warner Todd Huston | Comments Off on
---
Telling Us Who They Fear: Left-Wing Journo Attacks Rep. Allen West

-By Warner Todd Huston
Brandon K. Thorp, a gay activist from the alternative weekly Broward-Palm Beach New Times newspaper, is only the latest left-winger to launch into a verbal assault on Lt. Col. Allen West, now a Representative from Florida's 22nd District. Like Sarah Palin and Michelle Bachman, Rep. West is one of the many conservatives that leftists fear the most. We know this because the left's constant, fevered, overwrought attacks tell us so.
This time Thorp, who also has worked for CNN, is all hot-n-bothered by West's April 19 use of an historical reference to rally conservative and Republican women to the cause. In an address to a *Women Impacting the Nation meeting in Boca, West urged conservative women to raise strong men by relating to them the example of the Spartan women of ancient Greece.
"When you understood what made the Spartan men strong it was the Spartan women," West told those gathered. Thorp thought this whole meme was not only "ungraceful," but proved West is "hateful and stupid." Further Thorp's poison pen informs us that he thinks West is "not nearly smart enough to give coherent extemporaneous speeches."
Thorp's first offbase criticism is over whether West should have been addressing his comments to mothers or fathers.
Read more
November 20, 2010 | Filed Under Allen West, Congress, Democrats/Leftists, Elections, GOP, Government, House of Representatives, Liberals, Martin Luther King, Jr., PCism, Race, Republicans, Senate, Society/Culture, Warner Todd Huston, Western Civilization | Comments Off on
---
The Beginning of the End of The Race Card?

We are seeing it more and more: black Americans decrying other blacks for throwing the race card.

Here is a great and encouraging video of Congressman elect Allen West talking about the issue with Juan Williams on Fox News.

(H/T HotAir.com)

November 11, 2010 | Filed Under Allen West, Anti-Americanism, Congress, Conservatives, Democrats/Leftists, Elections, Florida, GOP, Government, House of Representatives, Journalism, Liberals, Media, Media Bias, Politico, Republicans, Warner Todd Huston | Comments Off on
---
Politico Says Florida's Allen West Will Become the Alan Grayson of the Right?

-By Warner Todd Huston
Lt. Col. Allen West is one of the most stand up guys you'll ever meet. He first came to the public eye when his interrogation of an Iraqi yielded lifesaving results even as it was a bit unorthodox. His professional handling of that incident put him on a track to run for Florida's 22nd District House seat, a race he won handily despite the left's unhinged attacks upon him.
West ran a clean campaign in Florida's 22nd. He avoided over-the-top attacks on his opponent and did not indulge fits of name-calling. This is not to say that he soft-pedaled his opinions on just how wrong the Democrats were as he sought to delineate the policy differences between himself and the left he was battling. But West did campaign with a serious tone and an even-tempered demeanor. He was not an arm waver, he did not indulge flights of fantastic conspiracies, nor did he employ vile attack ads in his race. Pointed rhetoric? Yes. Obscene, wild-eyed, foaming at the mouth attacks? Not at all.
With that said, why does Politico seem to think that Allen West is on track to become the right's version of the despicable Alan Grayson, also a Floridian?
Read more
Social Networking
Help the Soldiers!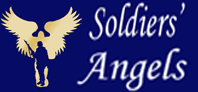 American Genius
Our Founding Ideas
---
"Governments are instituted among men,deriving their just powers from the consent of the governed." Declaration of Independence July 4, 1776
---
Recently Written
Featured Sites



What THEY Say:
Foreign News In English
Illini Alliance
Blogroll
Political Parties

Contact Us
Email Publius' Forum
Archives
Links
Other Blogs
MilBlogs
Religion

Gun Rights
Education
Radio Hosts