March 27, 2017 | Filed Under Anti-Americanism, Chuck Schumer, Congress, Constitution, Courts, Democrats/Leftists, Donald Trump, Elections, Ethics, GOP, Government, Government Corruption, Liberals, President, Progressives, Republicans, Senate, Supreme Court, Warner Todd Huston | Comments Off on
---
Schumer Prepares to Filibuster Trump Supreme Court Pick Gorsuch Proving Crass Politics is all Dems Care About

-By Warner Todd Huston
By all accounts Judge Neil Gorsuch is one of the most qualified Supreme Court nominees for sometime, but despite the fact that he was once confirmed to the bench with glowing accolades even from Democrats, the left-wing party's "leadership" is preparing to go to war to stop Trump's first Supreme Court pick from taking his place on the high court. It all just goes to show that Democrats don't care about right and wrong, don't care about what is good for the country, and don't care about custom, history, or propriety. They only care about crass political partisanship.
During this week of Senate hearings Judge Neil Gorsuch has proven to be an extremely well-spoken, thoughtful man who has been able to gently put in their place every Democrat halfwit who thought they were up to the task of torpedoing his chances to be confirmed by embarrassing him or catching him with a gotcha question. With good nature and a wry smile he parried, deflected and demolished with well crafted logic every attempt the liberals made to destroy him.
But it appears that even as the left's erstwhile desire to find "proof" of his unfitness for the high court has gone unrealized, this is not going to stop them from working to ruin his career, anyway. If their current claims are any indication, the extremists led by partisan mudslinger Chuck Schumer (D, NY) are going to filibuster Gorsuch despite the fact that they have no legal or logical leg upon which to stand.
Read more
May 15, 2013 | Filed Under Bill of Rights, Budget, Business, Capitalism, Chuck Schumer, Congress, Democrats/Leftists, Ethics, Free Trade, Freedom, Jobs, Liberals, Liberty, New York, New York City, Progressives, Regulation, Senate, Taxes, Warner Todd Huston | 1 Comment
-By Warner Todd Huston
The story of the coming demise of Chinatown bus lines in New York City is a tale of multiple failures in both government and the media and shows that both have a bias against entrepreneurs that kills new, start up ideas with unfair regulations, faux public advocacy, and dismal reporting.
A "Chinatown buss" was a new idea in the late 90s pioneered by Chinese immigrants in the Big Apple. These were private buses that cruised the streets looking for fares like cabs do, picking customers up at curbside, not having fixed bus stops or routes, and going where ever the customer wanted to go within a defined area of the city. Because they originated in New York's Chinatown area, they became known as "Chinatown busses."
Unfortunately, their success led to their downfall when nosey politicians like Senator Chuck Schumer began to take notice of them. Schumer and other New York pols began to call for a crack down on the busses and started looking to hit them with an avalanche of stifling regulations meant to "save lives."
To assist Schumer in that jobs-killing endeavor the National Transportation Safety Bureau jumped to conduct a "study" of the safety records of Chinatown busses and purported to have found that these busses had a death rate "seven times higher" than that of other services.
Read more
March 21, 2013 | Filed Under 2nd Amendment, Chuck Schumer, Congress, Constitution, Democrats/Leftists, Guns, Liberals, President, Progressives, Senate, Warner Todd Huston | Comments Off on
---
Sen. Schumer Quietly Adds Extreme Measures to Gun Sellers Bill

-By Warner Todd Huston
Senator Chuck Schumer (D, NY) has quietly added a slew of new measures to his self-sponsored gun control bill currently making its way through the Senate.
Schumer has been battling to get his Protecting Responsible Gun Sellers Act of 2013 (S 374)–now to be called the Fix Gun Checks Act of 2013–passed into law, but one of the early problems with the bill was that it was essentially a shell or placeholder bill–a bill not completely written at the time of introduction.
Ostensibly, Schumer's bill is meant to change current laws to require that all firearms sales initiate a background check on the buyer before the sale is legal. Currently, private, non-gun merchant citizens are exempt from performing background checks when they sell guns to other private citizens.
Read more
November 22, 2011 | Filed Under Budget, Chuck Schumer, Congress, Democracy, Democrats/Leftists, Economy/Finances, Ethics, Government, Liberals, President, Republicans, Rights, Senate, Taxes, Tea Party, Warner Todd Huston | Comments Off on
---
Democrats, Sen. Schumer Shut Down Citizen's Forum

-By Warner Todd Huston
You know, it is unfortunate that the Democrat Party's name has the word "democracy" as it root because the modern Democrat Party is 100% opposed to both democracy and our system of government. Senator Chuck "Hitman" Schumer just proved this to be true once again.
Last week Senator Mike Lee (R, Utah) had reserved a room in the Senate and invited a retinue of Tea Party representatives and the folks of Freedom Works to discuss the Tea Party Budget proposal drawn up by Freedom Works.
September 15, 2011 | Filed Under Anti-Americanism, Barack Obama, Budget, Business, Chuck Schumer, Congress, Democrats/Leftists, Economy/Finances, Ethics, Frank Hyland, Government, Jobs, Republicans, Taxes | Comments Off on
---
Frank Hyland's Food for Thought: Signs of Desperation

-By Frank Hyland

Like I often do, I'm sure you feel at times as if you've been left out of the deliberations that take place behind closed doors in your state's capital city and in Washington. Afterward, you discover that you've been had (or substitute another appropriate verb of your choosing). Quite possibly the worst example in recent times is the statement by FORMER Speaker Pelosi that, "…we have to pass the bill so that you can find out what is in it." But there are ways, believe it or not – telltale clues — that you can use to spot what the so-called "Heavy Hitters" inside the Beltway are talking about and planning. Most importantly, you can get a good idea of what The Left fears so that you have time to react. How? The meetings from which you and I have been excluded have a goal, an agenda. So then the meeting takes place, the agenda is covered during discussions, and a plan is drafted for following the points covered in the meeting agenda. Those who were not excluded emerge from the meeting and begin acting in accordance with the plan. If you doubt that, in March of this year the number three Democrat in the US Senate, New York's "Chuck" Schumer, told his colleagues to use the word "extreme" when talking about Republicans on Capitol Hill. "I always use the word extreme," Sen. Schumer said, "That is what the caucus instructed me to use this week." Unfortunately for him, he said that over a live phone line on which reporters were already waiting for an interview.

How, then, do you know what went on in the meeting you weren't allowed to join? It isn't terribly easy. For example, on January 14th, 2010, President in Charge of Vice Biden met with the Chief of Transparency for Economic Recovery. The meeting was closed to members of the Press and others. Again, though, there are clues that you can use. The fallout from the Iowa Straw Poll is a good example of the method. Who are the targets of the left since the Iowa Poll was completed? The winners, that's who, including someone who was only a write-in — Governor Rick Perry of Texas. The other target, of course, is Congresswoman Michelle Bachmann. Most important, what does it mean to be a target? It means, simply, that Governor Perry and Rep. Bachmann are the most feared by the Left, by those in charge of the campaign for President on behalf of the present alleged incumbent. With a total of "57" states in our country, why did the Obamanation choose to travel to Iowa on his "Magical Misery Bus Tour," as it was characterized by Gov. Romney? Now that the method is clear, you can apply it to other places, other issues, other people, other problems.
Read more

February 1, 2011 | Filed Under Chuck Schumer, CNN, Congress, Constitution, Democrats/Leftists, Elections, Government, Journalism, Liberals, Media, Media Bias, New York, Senate, Warner Todd Huston | 1 Comment

-By Warner Todd Huston

My latest little video shows that the honorable moron from New York, Democrat Senator Chuck Schumer, doesn't even know the three branches of our federal government. These arrogant cusses have the gal to tell us how to live our lives but they don't even know how our own government even works??

June 8, 2010 | Filed Under Banks, Budget, Capitalism, Chuck Schumer, Congress, Constitution, Democrats/Leftists, Economy/Finances, Free Trade, Senate, Stimulus, Taxes, Thomas Brewton | Comments Off on
---
Wrong Again

-By Thomas E. Brewton

Senator Charles Schumer is either an economic ignoramus, or he is just performing the usual Democrat/Socialist Party obeisance to the welfare state and labor union extortion.

New York's Senator Charles Schumer wants to impose a punitive tax on all American companies that employ overseas call centers for customer support.

"English speaking workers, whether they are in Indonesia, Canada, the Philippines, South Africa, are willing to work longer hours for lower wages and as a result Americans lose their jobs," Schumer said.

How will job creation be improved in the United States by raising businesses' costs? Will businesses be more able to compete in global markets and protect jobs in the United States? How will consumers be helped when businesses have to raise their prices to cover the new taxes and related costs?
Read more
Social Networking
Help the Soldiers!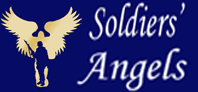 American Genius
Our Founding Ideas
---
"Governments are instituted among men,deriving their just powers from the consent of the governed." Declaration of Independence July 4, 1776
---
Recently Written
Featured Sites



What THEY Say:
Foreign News In English
Illini Alliance
Blogroll
Political Parties

Contact Us
Email Publius' Forum
Archives
Links
Other Blogs
MilBlogs
Religion

Gun Rights
Education
Radio Hosts