September 6, 2015 | Filed Under Democrats/Leftists, Donald Trump, Ethics, Foreign Countries, Foreign Policy, GOP, Iran, Iraq, Israel, Journalism, Lebanon, Liberals, Libya, Media Bias, Middle East, President, Republicans, Ronald Reagan, Talk Radio, Warner Todd Huston | Comments Off on
---
Hugh Hewitt Absolutely Meant to Throw a 'Gotcha Question' At Donald Trump

-By Warner Todd Huston
Last week right of center radio talk show host Hugh Hewitt had Donald Trump on his radio show and during the interview began throwing a long string of terrorists' names and organizations at Trump and needled him to say who he knew, what groups they were with, when they started, and all manner of ultra specific answers. Of course, even during the interview Hewitt claimed that he wasn't trying to throw "gotcha questions" at Trump, but in fact that is precisely what he was doing, his disingenuous protests aside.
Yes, it is pretty disingenuous for Hugh Hewitt to claim he wasn't trying gotcha questions with Trump. Throwing out a long list of names is not asking about foreign policy.
Asking "What would you do about Hamas" or directly asking about any other foreign policy issue is totally legitimate, of course. But to say, "do you know" this name, that name, these names, and his name, is not "foreign policy," it is gotcha stuff. They tried this with Bush, they tried it with Reagan, but never once were questions like these asked of Democrats.
Read more
August 28, 2015 | Filed Under Anti-Americanism, Democrats/Leftists, Donald Trump, Elections, Ethics, Government Corruption, Journalism, Liberals, Media, Media Bias, Mexico, Progressives, Republicans, Talk Radio, TV, Warner Todd Huston | Comments Off on
---
Spanish Language Media Calling Donald Trump 'Hitler'

-By Warner Todd Huston
As the Trump campaign rolls onward, Spanish language media in the U.S. are turning increasingly hostile with the real estate mogul being called everything from Hitler to a monkey.
Tempers flared at a recent Trump press conference when activist Univision TV personality Jorge Ramos leapt to his feet to interrupt the questions from other reporters and threw out a series of rapid fire statements and but no questions.
Trump had Ramos removed for the disruption, but then relented letting the activist TV star to engage him in a debate on some of the candidate's immigration ideas.
Ramos has admitted that he isn't really covering Trump as a reporter because Trump's comments are "personal" to him.
Read more
July 13, 2015 | Filed Under Amnesty, Anti-Americanism, Barack Obama, Business, Capitalism, Congress, Conservatives, Constitution, Crime, Democrats/Leftists, Donald Trump, Economy/Finances, Elections, Ethics, GOP, Government, Government Corruption, House of Representatives, Immigration/Immigrants, Jobs, John Boehner, Liberals, Mexico, Mitch McConnell, Policy, President, Progressives, Rape, Regulation, Security/Safety, Senate, Sex Offenders/Rape, Taxes, Warner Todd Huston | Comments Off on
---
Donald Trump is Jeb Bush's Fault (Along with the REST Of the GOP Establishment)

-By Warner Todd Huston
Let's face it, Donald Trump has tapped into a very serious concern that most Americans have and that is illegal immigration. But the fact that he's become a rising star in this GOP primary race at this time isn't because he's so great. It's because the GOP is so damn bad on the issue. For Trump's current success, the whole thing is Jeb Bush, John Boehner, and Mitch McConnell's fault.
First off, let's be frank. Donald Trump is not a conservative. He is a recent supporter of single payer healthcare, has claimed in the past that he supports blanket amnesty, and has been all over the map on such important topics as guns and abortion. So, please let's stop pretending he is a conservative. He absolutely has no such track record.
But his denunciation of Obama's failed–in fact dangerous–immigration policy is exactly what angers and frightens GOP voters along with a fair portion of Democrats.
Likely without doing the requisite research for statistics to prove the matter, Trump innately understands that what we have going on in immigration is a dangerous and wrong headed policy, one that seems to have a twin purpose: to destroy this country and to set up a permanent Democrat majority through creating automatic Democrat voters after a presidential amnesty.
Trump has been absolutely fearless in speaking out against this dangerous policy that is turning America into a third world nation. He has taken the fight straight to Obama on numerous occasions and that is exactly what Republican voters want to see.
Read more
March 18, 2013 | Filed Under Conservatives, CPAC, Donald Trump, Elections, GOP, Republicans, Warner Todd Huston | Comments Off on
---
CPAC 2013: OK, Can We Just Be Done With Donald Trump Now?

-By Warner Todd Huston
I was at the Conservative Political Action Conference (CPAC) in Maryland this year but I was not yet at the event on Thursday morning, so I missed The Donald's speech. I watched the video later because I heard a lot of people wondering what the heck this guy was talking about. And after seeing the video, I have to say this: can we finally be done with Donald Trump in GOP politics, now?
Trump started out his speech talking about how the country was in trouble. Not a big newsflash, that. He also noted that the GOP was in serious trouble. Another newsflash. But then came a slap in the face. Here he was at a conservative gathering and what was the third point he made?
"The Republican Party, I can almost want to say it's going to be a little bit tough and especially as you get more and more conservative. They get nasty. They don't like to hear what we have to say."
Um… what?
Who is "we" and is everyone in your audience is a closed-minded, nasty, creep, Mr. Trump?
Read more
January 25, 2013 | Filed Under Business, Donald Trump, Jobs, Journalism, Media Bias, New York City, Newspapers, The New York Times, Warner Todd Huston | Comments Off on
---
Donald Trump Looking to Buy The New York Times?

-By Warner Todd Huston
There are reports that Donald Trump is looking at a new way of influencing the media, this time by trying to buy The New York Times. If he pulls it off it'll be huuuuge.
Trump has spent years getting media attention for one thing or another. From multiple marriages, to hit TV shows, to rumors of running for President, "The Donald" has been an expert at insinuating himself into the news cycle. But now it seems he wants to write the news instead of just being written about.
Rumors abound that Trump's making an effort to buy the paper. But he isn't the only high profile millionaire around whom such rumors swill. New York Mayor Michael Bloomberg is also rumored to be looking into buying the paper.
Trump's office has refused comment on the rumors of his interest buying in the "paper of record" and so is The New York Times. But one can't imagine that the Sulzberger family, owners of the Times, would find it a cozy fit with Donald Trump!
Read more
October 24, 2011 | Filed Under Democrats/Leftists, Donald Trump, Elections, Ethics, GOP, Government, Journalism, Liberals, Media Bias, President, Republicans, Rick Perry, Warner Todd Huston | Comments Off on
---
Media Tries to Make Rick Perry a Birther

-By Warner Todd Huston
The left-wing media's newest attack on Rick Perry is an attempt to make him into a "birther" — one of those folks that think Barack Obama is not a natural born American, a requirement to become our president. This new attack, though, is almost Clintonian in its careful avoidance of the truth.
The main attack started in a Parade interview featuring Texas Governor Rick Perry, but is being taken up as the cause célèbre by the left-wing, George Soros-funded attack dogs at Media Matters, Think Progress, and TPM as well as sites like Mediaite. But this "story is, as they say, all smoke and no fire.
In the interview Parade directly asked whether Perry thought Obama was born in the United States. Perry's actual answers were, "I have no reason to think otherwise," and "It doesn't matter. He's the President of the United States. He's elected. It's a distractive issue."
Read more
February 10, 2011 | Filed Under Conservatives, Donald Trump, Elections, GOP, Government, President, Republicans, Warner Todd Huston | 2 Comments
-By Warner Todd Huston
Donald Trump appeared at CPAC 2011 for its opening day and told the crowd in his inimitably no-nonsense style why he would be a better president than Barack Obama… or any of the current crop of GOP candidates. He said he is not yet announcing, but he is seriously considering it.
The Ron Paulites seemed to disagree, however, that Trump would be better than any other possible candidate for president. And Trump's reply: "You know Ron Paul can't win, right?" This sent the Paulites in paroxysms of pain, hooting and hollering to beat the band.
Social Networking
Help the Soldiers!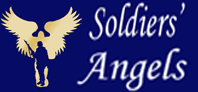 American Genius
Our Founding Ideas
---
"Governments are instituted among men,deriving their just powers from the consent of the governed." Declaration of Independence July 4, 1776
---
Recently Written
Featured Sites



What THEY Say:
Foreign News In English
Illini Alliance
Blogroll
Political Parties

Contact Us
Email Publius' Forum
Archives
Links
Other Blogs
MilBlogs
Religion

Gun Rights
Education
Radio Hosts