March 13, 2016 | Filed Under 1st Amendment, Anti-Americanism, Censorship, Communism, Conservatives, Constitution, Crime, Democracy, Democrats/Leftists, Donald Trump, Elections, Ethics, Federalism, Free Speech, Freedom, GOP, Law, Liberals, Policy, President, Progressives, Republicans, Ted Cruz, Warner Todd Huston | Comments Off on
---
Trump Needs to Take Responsibility For His Rhetoric

-By Warner Todd Huston
There is a big argument being waged between Trumpeters who say he is utterly innocent for the violence constantly occurring at his rallies and those who say it is all his fault because of his bellicose rhetoric. The truth is, Ted Cruz is right. It isn't an either or, it's a little of both.
To start out, I don't want to say that the violence being whipped up by your Move-On, George Soros, Occupy-type leftists are justified. Nor is it dismissible. The protests we are seeing over the last month at Trump rallies are not spontaneous bands of local citizens upset about Donald Trump. They are organized, anti-American agitators who are using Trump to foster anarchy.
These people have been around for decades. They are the same people who peopled the failed Occupy Wall Street "movement," the same type of people who helped organize the 1968 Chicago convention riots, the same who have organized unrest, destruction, race hatred, and attacks all across the country since the anarchist craze started at the turn of the last century. They are all of a piece, all un-American, all hateful of our system and history.
Further, none of this violence would be happening at Trump rallies if they were not organizing ahead of time and making efforts to invade Trump rallies in order to try and foster violence.
And before I go on I should say that the leftists perpetrating violence at these rallies are not to be excused for what they are doing. They are wrong. Their actions–even if expected–are wrong.
However, there is a reason these people aren't targeting Cruz or Rubio or Kasich or any of the other candidates before them. It is because Trump has invited them with his own bellicose rhetoric.
Read more
February 27, 2016 | Filed Under 1st Amendment, 2nd Amendment, Anti-Americanism, Conservatives, Constitution, Democrats/Leftists, Donald Trump, Elections, Ethics, GOP, Government, Government Corruption, Liberals, Policy, President, Republicans, Warner Todd Huston | Comments Off on
---
Can You Be a Conservative and Also a Trump Voter?

-By Warner Todd Huston
A few weeks ago I wrote a piece saying you can't be a conscientious conservative and refuse to vote for Donald Trump if he faces Hillary Clinton in a general election. But can you also be such a conservative and vote for Trump in a primary?
Before I go on, here, I have to note that I am not a Trump supporter. Even though I wrote you have to vote Trump if the choice is between him and Hilary in a general election contest, I'd rather see any general election for Trump avoided from the start.
So, the straight answer to the question posited in the headline above is "no." No you can't be a committed conservative and vote for Trump in a primary. If you are voting Trump you are one of three types of voter and none of the three can be a committed conservative.
Three Types of Trump Supporters
Read more
January 23, 2016 | Filed Under Anti-Americanism, Barack Obama, Capitalism, Congress, Conservatives, Constitution, Courts, Democracy, Democrats/Leftists, Donald Trump, Economy/Finances, Ethics, Free Speech, Freedom, GOP, Government, Government Corruption, Hillary Clinton, Law, Liberals, Politicians, President, Progressives, Republicans, Senate, Supreme Court, Warner Todd Huston | Comments Off on
---
A Trump Presidency Would Mean a Do-Nothing in the White House and That Ain't a Bad Thing

-By Warner Todd Huston
I hate to burst your bubble, America, but if Donald Trump were to become president we would not get a president who "blows up the system," nor would we have a president who "does great things." What we'd have is a do-nothing for four (or perhaps 8) years. But that may not be a bad thing.
One of the reasons many center right voters have become Trump supporters is because they expect he'll upset the establishment's apple cart and destroy their grip on power by "doing things" that will give power back to the people. I put "doing things" in quotes because not a single soul out there knows exactly what "things" he could do in order to achieve the destruction of the establishment.
And therein lies the trouble. Trump hasn't laid out a realistic plan for anything. He just jumps on stage, rambles on and on spouting catch phrases and buzzwords all while offering no substance whatever. In this way he is exactly like our current failed president. When Obama first campaigned for office he was all full of well turned phrases, buzzwords, and airy claims but offered nothing by way of substance. He simply looked good and people just assumed he'd "do something" to rattle the status quo.
Where Trump differs from Obama is that Obama's entire history prior to running showed he would be a stiff-necked, unbendable, anti-American in the White House. He was an extremist, socialist-styled, doctrinaire left-winger whose entire life previous to the White House proved he'd do his level best to tear down the U.S.A. But his airy rhetoric fooled millions of idiots who voted for him while ignoring his past.
Read more
January 16, 2016 | Filed Under Anti-Americanism, Bill Clinton, Budget, Business, Congress, Conservatives, Constitution, Crime, Democrats/Leftists, Donald Trump, Economy/Finances, Elections, Ethics, Freedom, GOP, Government, Government Corruption, Hillary Clinton, Liberals, Liberty, New York, New York City, Philadelphia, President, Progressives, Religion, Taxes, Ted Cruz, Warner Todd Huston | Comments Off on
---
New York Values? With Anthony Weiner, the Cuomos, Client Number 9, and Rampant Corruption, Cruz is RIGHT!

-By Warner Todd Huston
With New Yorkers wringing their hands and crying like babies over Ted Cruz' "New York values" comment, one has to laugh at the state whose denizens usually prides themselves on being so tough acting like two-year-old whiners. But, despite their stomping of feet, the fact is, Ted Cruz is right. New York values are corrupt, generally un-American and the perfect example of how not to be as an American. Sadly, there is very little good to say about the Empire State.
Yes, we all felt for New York during the attacks on 9/11. Yes, we stood with New York on that terrible day. But let's face it, that would be about the only time in the last 50 years that the rest of the country had any sympathy for that corrupt den of thieves. Further, the attack on the World Trade Center was not an attack strictly on "New York." It was an attack on the whole of the country. Remember, they also planned to hit the White House and did hit the Pentagon that same day. If the World Trade Center happened to be in Philly, it would have been Philly they targeted.
The truth is, New York is generally the worst of what the nation has to offer. It's taxes are too high, it is extremely liberal, it is pro-abortion, anti-Second Amendment, anti-business, it's politicians stand against American freedoms and liberties, and they are lovers of the nanny state.
Before we get farther into this, let's dispense with this silly "yeah, but some people there are great" argument. If you are going to employ that line of pap, you are a liberal because only liberals are so broad minded that everything falls through the cracks–especially truth.
Yes, yes, yes, there are "some people" who live in New York who are great. And they are a tiny, meaningless and powerless minority and because they don't actually control what the majority of the state does they are dismissed (and absolved) from the accusations against their fellows.
You see, you can't make a moral point unless you talk in generalities. If you didn't use what is a mean average for something, then nothing is ever "wrong." After all, something good can be found in just about anything and if you are going to use "something good" as your criteria, then nothing could ever be "bad" or "wrong." And in that case, you cannot have morals because that "something good" would always over power the moral truth.
Now, that being said, back to "New York Values": The "values" that prevail in New York–both the city and the state–are mostly horrendous, un-American, un-Constitutional, irreligious, and immoral. In short, New York "values" is a sarcastic remark because New York has no values, at least not any good ones.
Read more
December 8, 2015 | Filed Under Anti-Americanism, Barack Obama, Conservatives, Crime, Democrats/Leftists, Donald Trump, Elections, Ethics, GOP, Government, Government Corruption, Hillary Clinton, Liberals, President, Progressives, Warner Todd Huston | Comments Off on
---
You Can't Be a 'Conservative' OR an American and Vote Hillary Over Trump

-By Warner Todd Huston
NOTICE: This is not a Donald Trump Endorsement piece, Now… Voting for president can be tricky, sometimes, especially if you are a good conservative who feels that the GOP nominee is unsuitable. Many good conservatives are saying this about Donald Trump and feel that they just can't pull the lever for him. But if you are an anti-Trump conservative who won't vote Trump and instead are claiming that you'll pull the lever for Hillary you are neither a Conservative nor an American. Period.
Being a true blue American conservative (or a "red" one in today's color coding) can be an annoying thing when it comes to presidential politics. As a conservative you'll instantly understand that the GOP is not a conservative Party but is, rather, the far less liberal of the two national parties… but still essentially liberal in far too many ways to be comfortable. It's our job as conservatives to drag the center left GOP kicking and screaming farther to the right where they belong. But we don't always win that argument, especially when it comes to a presidential nominee.
So, deciding for whom to vote in both the primaries and the general is often a choice on the lesser of two evils for conservatives.
Then there is the bromide attributed to one of America's most famous conservatives, William F. Buckley, who said that a true conservative should vote for the "most conservative" option in any given election. So, conservatives have that hanging over their heads, too.
But there are times when neither candidate from the Democrat or Republican parties is a conservative choice. Mitt Romney was one of those. Others felt the combative and self-loathing John McCain was also in that category. And it goes without saying that the Democrats haven't had even a remotely conservative choice since Truman. But regardless how you felt about all those particular candidates real conservatives have had few choices for quite some time.
That brings us to Trumpmania.
Read more
September 6, 2015 | Filed Under Democrats/Leftists, Donald Trump, Ethics, Foreign Countries, Foreign Policy, GOP, Iran, Iraq, Israel, Journalism, Lebanon, Liberals, Libya, Media Bias, Middle East, President, Republicans, Ronald Reagan, Talk Radio, Warner Todd Huston | Comments Off on
---
Hugh Hewitt Absolutely Meant to Throw a 'Gotcha Question' At Donald Trump

-By Warner Todd Huston
Last week right of center radio talk show host Hugh Hewitt had Donald Trump on his radio show and during the interview began throwing a long string of terrorists' names and organizations at Trump and needled him to say who he knew, what groups they were with, when they started, and all manner of ultra specific answers. Of course, even during the interview Hewitt claimed that he wasn't trying to throw "gotcha questions" at Trump, but in fact that is precisely what he was doing, his disingenuous protests aside.
Yes, it is pretty disingenuous for Hugh Hewitt to claim he wasn't trying gotcha questions with Trump. Throwing out a long list of names is not asking about foreign policy.
Asking "What would you do about Hamas" or directly asking about any other foreign policy issue is totally legitimate, of course. But to say, "do you know" this name, that name, these names, and his name, is not "foreign policy," it is gotcha stuff. They tried this with Bush, they tried it with Reagan, but never once were questions like these asked of Democrats.
Read more
August 28, 2015 | Filed Under Anti-Americanism, Democrats/Leftists, Donald Trump, Elections, Ethics, Government Corruption, Journalism, Liberals, Media, Media Bias, Mexico, Progressives, Republicans, Talk Radio, TV, Warner Todd Huston | Comments Off on
---
Spanish Language Media Calling Donald Trump 'Hitler'

-By Warner Todd Huston
As the Trump campaign rolls onward, Spanish language media in the U.S. are turning increasingly hostile with the real estate mogul being called everything from Hitler to a monkey.
Tempers flared at a recent Trump press conference when activist Univision TV personality Jorge Ramos leapt to his feet to interrupt the questions from other reporters and threw out a series of rapid fire statements and but no questions.
Trump had Ramos removed for the disruption, but then relented letting the activist TV star to engage him in a debate on some of the candidate's immigration ideas.
Ramos has admitted that he isn't really covering Trump as a reporter because Trump's comments are "personal" to him.
Read more
July 13, 2015 | Filed Under Amnesty, Anti-Americanism, Barack Obama, Business, Capitalism, Congress, Conservatives, Constitution, Crime, Democrats/Leftists, Donald Trump, Economy/Finances, Elections, Ethics, GOP, Government, Government Corruption, House of Representatives, Immigration/Immigrants, Jobs, John Boehner, Liberals, Mexico, Mitch McConnell, Policy, President, Progressives, Rape, Regulation, Security/Safety, Senate, Sex Offenders/Rape, Taxes, Warner Todd Huston | Comments Off on
---
Donald Trump is Jeb Bush's Fault (Along with the REST Of the GOP Establishment)

-By Warner Todd Huston
Let's face it, Donald Trump has tapped into a very serious concern that most Americans have and that is illegal immigration. But the fact that he's become a rising star in this GOP primary race at this time isn't because he's so great. It's because the GOP is so damn bad on the issue. For Trump's current success, the whole thing is Jeb Bush, John Boehner, and Mitch McConnell's fault.
First off, let's be frank. Donald Trump is not a conservative. He is a recent supporter of single payer healthcare, has claimed in the past that he supports blanket amnesty, and has been all over the map on such important topics as guns and abortion. So, please let's stop pretending he is a conservative. He absolutely has no such track record.
But his denunciation of Obama's failed–in fact dangerous–immigration policy is exactly what angers and frightens GOP voters along with a fair portion of Democrats.
Likely without doing the requisite research for statistics to prove the matter, Trump innately understands that what we have going on in immigration is a dangerous and wrong headed policy, one that seems to have a twin purpose: to destroy this country and to set up a permanent Democrat majority through creating automatic Democrat voters after a presidential amnesty.
Trump has been absolutely fearless in speaking out against this dangerous policy that is turning America into a third world nation. He has taken the fight straight to Obama on numerous occasions and that is exactly what Republican voters want to see.
Read more
March 18, 2013 | Filed Under Conservatives, CPAC, Donald Trump, Elections, GOP, Republicans, Warner Todd Huston | Comments Off on
---
CPAC 2013: OK, Can We Just Be Done With Donald Trump Now?

-By Warner Todd Huston
I was at the Conservative Political Action Conference (CPAC) in Maryland this year but I was not yet at the event on Thursday morning, so I missed The Donald's speech. I watched the video later because I heard a lot of people wondering what the heck this guy was talking about. And after seeing the video, I have to say this: can we finally be done with Donald Trump in GOP politics, now?
Trump started out his speech talking about how the country was in trouble. Not a big newsflash, that. He also noted that the GOP was in serious trouble. Another newsflash. But then came a slap in the face. Here he was at a conservative gathering and what was the third point he made?
"The Republican Party, I can almost want to say it's going to be a little bit tough and especially as you get more and more conservative. They get nasty. They don't like to hear what we have to say."
Um… what?
Who is "we" and is everyone in your audience is a closed-minded, nasty, creep, Mr. Trump?
Read more
January 25, 2013 | Filed Under Business, Donald Trump, Jobs, Journalism, Media Bias, New York City, Newspapers, The New York Times, Warner Todd Huston | Comments Off on
---
Donald Trump Looking to Buy The New York Times?

-By Warner Todd Huston
There are reports that Donald Trump is looking at a new way of influencing the media, this time by trying to buy The New York Times. If he pulls it off it'll be huuuuge.
Trump has spent years getting media attention for one thing or another. From multiple marriages, to hit TV shows, to rumors of running for President, "The Donald" has been an expert at insinuating himself into the news cycle. But now it seems he wants to write the news instead of just being written about.
Rumors abound that Trump's making an effort to buy the paper. But he isn't the only high profile millionaire around whom such rumors swill. New York Mayor Michael Bloomberg is also rumored to be looking into buying the paper.
Trump's office has refused comment on the rumors of his interest buying in the "paper of record" and so is The New York Times. But one can't imagine that the Sulzberger family, owners of the Times, would find it a cozy fit with Donald Trump!
Read more
October 24, 2011 | Filed Under Democrats/Leftists, Donald Trump, Elections, Ethics, GOP, Government, Journalism, Liberals, Media Bias, President, Republicans, Rick Perry, Warner Todd Huston | Comments Off on
---
Media Tries to Make Rick Perry a Birther

-By Warner Todd Huston
The left-wing media's newest attack on Rick Perry is an attempt to make him into a "birther" — one of those folks that think Barack Obama is not a natural born American, a requirement to become our president. This new attack, though, is almost Clintonian in its careful avoidance of the truth.
The main attack started in a Parade interview featuring Texas Governor Rick Perry, but is being taken up as the cause célèbre by the left-wing, George Soros-funded attack dogs at Media Matters, Think Progress, and TPM as well as sites like Mediaite. But this "story is, as they say, all smoke and no fire.
In the interview Parade directly asked whether Perry thought Obama was born in the United States. Perry's actual answers were, "I have no reason to think otherwise," and "It doesn't matter. He's the President of the United States. He's elected. It's a distractive issue."
Read more
February 10, 2011 | Filed Under Conservatives, Donald Trump, Elections, GOP, Government, President, Republicans, Warner Todd Huston | 2 Comments
-By Warner Todd Huston
Donald Trump appeared at CPAC 2011 for its opening day and told the crowd in his inimitably no-nonsense style why he would be a better president than Barack Obama… or any of the current crop of GOP candidates. He said he is not yet announcing, but he is seriously considering it.
The Ron Paulites seemed to disagree, however, that Trump would be better than any other possible candidate for president. And Trump's reply: "You know Ron Paul can't win, right?" This sent the Paulites in paroxysms of pain, hooting and hollering to beat the band.
Social Networking
Help the Soldiers!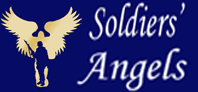 American Genius
Our Founding Ideas
---
"Governments are instituted among men,deriving their just powers from the consent of the governed." Declaration of Independence July 4, 1776
---
Recently Written
Featured Sites



What THEY Say:
Foreign News In English
Illini Alliance
Blogroll
Political Parties

Contact Us
Email Publius' Forum
Archives
Links
Other Blogs
MilBlogs
Religion

Gun Rights
Education
Radio Hosts