February 27, 2014 | Filed Under Budget, Business, Campaign Finance, Conservatives, Democrats/Leftists, Elections, Ethics, GOP, Government, Harry Reid, Liberals, Progressives, SEIU, Senate, Taxes, Unions, Warner Todd Huston | No Comments
-By Warner Todd Huston
Only days ago the most hatefilled, partisan member of the Senate, Democrat Majority Leader Harry Reid, again cried that the evil Koch brothers are destroying the country with their political donations. But it turns out that the Kochs are 59th on the big donor list. Worse, liberals take up almost all of the top 10 donors.
There has been gnashing of teeth and rending of clothes among extreme lefties over the big money donations made to conservative and libertarian causes by David and Charles Koch. They helped create the political activist group Americans For Prosperity and have funded many, many such groups across the nation. This center right activism, of course, makes them a target of the haters on the left and push them into top spot as the left's most hated boogy men.
But a recent look at the nations deep pocket donors shows that the brothers are way, way down the list of big donors and that lefties fill most of those top slots.
Read more
February 26, 2014 | Filed Under Anti-Americanism, Barack Obama, Budget, Business, Democrats/Leftists, Economy/Finances, Ethics, Free Speech, Government Corruption, Harry Reid, Liberals, Policy, President, Progressives, Regulation, Senate, Taxes, Warner Todd Huston | No Comments
-By Warner Todd Huston
From the floor of the Senate, Democrat Majority Leader Harry Reid has stated that all those thousands of Americans that have reported that Obamacare is driving up their costs, not reducing them, and that Obamacare is a "horror story" are simply lying. Yes, Harry Reid just called thousands of Americans liars.
During remarks he made on the floor of the Senate on February 26, Reid talked about those many Americans who are reporting how Obamacare has hurt them. He said, "there's plenty of horror stories being told," about Obamacare. "All of them are untrue, but they're being told all over America."
But the stories are undeniable. Obamacre is hurting Americans from coast to coast. Are you telling us, Senator Reid, that all these thousands of Americans are liars?
Here are just a few stories of the thousands being reported in the media.
Read more
Social Networking
Help the Soldiers!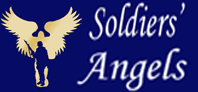 American Genius
Our Founding Ideas
---
"Governments are instituted among men,deriving their just powers from the consent of the governed." Declaration of Independence July 4, 1776
---
Recently Written
Featured Sites



What THEY Say:
Foreign News In English
Illini Alliance
Blogroll
Political Parties

Contact Us
Email Publius' Forum
Archives
Links
Other Blogs
MilBlogs
Religion

Gun Rights
Education
Radio Hosts