April 19, 2014 | Filed Under 1st Amendment, Bill Clinton, Congress, Conservatives, Constitution, Democrats/Leftists, Elections, Ethics, Free Speech, GOP, Government, Government Corruption, Hillary Clinton, Journalism, Liberals, Media, Media Bias, Media Matters For America, Newspapers, President, Progressives, Republicans, Senate, Warner Todd Huston | No Comments
-By Warner Todd Huston
The Clinton Library has released over 7,000 pages of documents from Bill's presidency, likely hoping that what ever is in them will be "old news" by the time Hillary announces her bid for president. But one of the documents is very interesting and shows that Bill and Hillary really feared and hated the free flow of information on the Internet.
A report, titled "Communication Stream of Conspiracy Commerce," was meant to "prove" Hillary's claim that a "vast right wing conspiracy" was trying to destroy her and Bill. It also made to explain "the Internet influence."
In 1998, Hillary appeared on NBC's Today Show and said that a "vast right wing conspiracy" had been trying to destroy her husband "since the day he announced for president."
Of course, her absurd claim became the joke of the decade and for years afterward conservatives were proud to belong to that "vast right win conspiracy." The phrase became such a joke, though, that Clinton's White House decided it had to "prove" the claim with a report linking that "conspiracy" all together.
Read more
February 6, 2014 | Filed Under Bill Clinton, Dick Cheney, Entertainment, George W. Bush, Hillary Clinton, Media, NBC, President, TV, Warner Todd Huston | Comments Off
-By Warner Todd Huston
With Jay Leno ending his 22-year stint as host of NBC's Tonight Show this week, The Center for Media and Public Affairs took the time to add up how many times he made fun of Presidents Clinton, Bush and Obama and found that Clinton came in as the most ribbed Prez.
Bill Clinton rang in with 4,607 Tonight Show jokes making him the most joked about President. This might only make sense as Clinton was always there to make fun of since the first day Leno took over the show. While both Bush and Obama were around less time to serve as targets.
Maybe unsurprisingly, the next most slammed president was George W. Bush at 3,239 jokes. Next came Al Gore at 1,026 pokes with Obama coming in at 1,011. Hillary Clinton brought up fifth place with 939 jokes.
Read more
January 16, 2014 | Filed Under al Qaeda, Anti-Americanism, Barack Obama, Benghazi, Crime, Democrats/Leftists, Ethics, Foreign Policy, Government, Government Corruption, Hezbollah, Hillary Clinton, Islam, Islamofascism, Liberals, Libya, President, Progressives, Religion, Security/Safety, Senate, Sharia, Society/Culture, State Department, Taliban, Terrorism, Warner Todd Huston, Western Civilization | Comments Off
-By Warner Todd Huston
In Benghazi, Libya "Obama lied, people died." That is the slogan that should dog this President for his actions–or lack thereof–during the attacks in Benghazi, Libya that killed four Americans. Now a Senate investigation shows that Obama could have prevented the attacks and saved those lives.
The Senate Intelligence Committee has finally released its report on the Benghazi attacks and it finds that Obama failed miserably to stop the attacks even though he and his subordinates could have.
The Senate Committee says the murderous attack on U.S. facilities in Libya could have been prevented and faults the State Department for failing to respond to the deteriorating security situation despite numerous warnings.
Read more
January 14, 2014 | Filed Under Anti-Americanism, Children, Democrats/Leftists, Elections, Ethics, Government, Government Corruption, Hillary Clinton, Liberals, President, Progressives, Warner Todd Huston | Comments Off
-By Warner Todd Huston
Aides of Hillary Clinton's 2008 Presidential campaign are reported to have kept a detailed list of enemy Democrats they felt betrayed Hillary by backing Barack Obama during that hard-fought primary campaign.
On the list were Senators John Kerry and Ted Kennedy, as well as Representatives Chris Van Hollen and Rob Andrews, all Democrats.
This news emerged from a new book titled, HRC: State Secrets and the Rebirth of Hillary Clinton.
Read more
Social Networking
Help the Soldiers!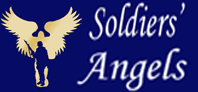 American Genius
Our Founding Ideas
---
"Governments are instituted among men,deriving their just powers from the consent of the governed." Declaration of Independence July 4, 1776
---
Recently Written
Featured Sites



What THEY Say:
Foreign News In English
Illini Alliance
Blogroll
Political Parties

Contact Us
Email Publius' Forum
Archives
Links
Other Blogs
MilBlogs
Religion

Gun Rights
Education
Radio Hosts