September 20, 2016 | Filed Under Anti-Americanism, Conservatives, Democrats/Leftists, Donald Trump, Elections, Ethics, GOP, Government, Government Corruption, John McCain, Liberals, Mitt Romney, President, Warner Todd Huston | Comments Off on
---
So, #NeverTrump, You Won't Vote Trump Because He Said He Didn't Want Your Vote? Here is Why YOU are the Problem in This Equation

-By Warner Todd Huston
Many #NeverTrumpers are claiming they won't vote for Donald Trump because he supposedly said he didn't want the vote of conservatives. But what #NeverTrumpers are really doing is acting like liberals by putting their feeeeelings above the best interests of the country. In this equation, it is the #NeverTrumpers who are the problem, not Trump.
This isn't a new problem, of course. Both John McCain and Jeb Bush said they didn't want the support of conservatives when they were running for president. In fact, I refused to support Jeb in the primaries in part because of his nose thumbing and I refused to vote for John McCain in the 2008 primaries for the same reason.
McCain isn't the last GOP candidate to do this. Into the 2016 campaign for president, Jeb Bush did the same thing. In 2014 he said he could win the nomination (like McCain did) without the support of conservatives. Most ideologically conservative voters–i.e. conservative first and Republican second–obliged Jeb by refusing to support his primary campaign.
Many also carried it past the primaries. After McCain said it back during his runs for the White House, many conservatives returned the favor by vowing never to vote for him even in the general election. I was one of them. I refused to vote for McCain against Barack Obama and now I feel I was wrong (explanation below) and I reversed course for 2012 and voted Romney despite how much I hated him.
Now, the primaries are one thing. Of course the primaries are the time when you should refuse to vote for someone who said he doesn't want your vote. This goes without saying.
But regardless of what a candidate said during the primary on this topic, the general election is a different game.
Read more
July 24, 2015 | Filed Under Congress, GOP, Government Corruption, Guns, ISIS, Islamofascism, John McCain, Liberals, Marines, Military, Senate, Tennessee, Terrorism, Warner Todd Huston | Comments Off on
---
In June John McCain Defeated a Move to Arm Our Solders at Recruiting Centers and Bases

-By Warner Todd Huston
In June, Nevada's Republican Sen. Dean Heller tried to get the Pentagon to change its practice of banning arms from our soldiers on bases and in recruiting centers here in America. Unfortunately for our soldiers, John McCain was the principle foe of the move and helped to defeat the arming of our soldiers, a decision that recently had deadly consequences in Tennessee.
Last week Nebraska Senator Dean Heller appeared spoke to radio host Kevin Wall on KKFT AM in Carson City, NV, to talk about his amendment and noted that John McCain himself defeated the move to arm our soldiers.
Here is the audio of Heller's visit to KKFT:
Read more
November 14, 2013 | Filed Under Anti-Americanism, Barack Obama, Business, Congress, Democrats/Leftists, Economy/Finances, GOP, Health, John McCain, Liberals, Obamacare, Politicians, Republicans, Senate, Taxes, Warner Todd Huston | Comments Off on
---
Suddenly Sen. Mccain Thinks We Should Repeal Obamacare?

Suddenly John McCain has said that he thinks we should repeal Obamacare. Gosh, folks, why didn't anyone else ever think of that?

Senator Cruz? Over to you…
Social Networking
Help the Soldiers!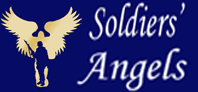 American Genius
Our Founding Ideas
---
"Governments are instituted among men,deriving their just powers from the consent of the governed." Declaration of Independence July 4, 1776
---
Recently Written
Featured Sites



What THEY Say:
Foreign News In English
Illini Alliance
Blogroll
Political Parties

Contact Us
Email Publius' Forum
Archives
Links
Other Blogs
MilBlogs
Religion

Gun Rights
Education
Radio Hosts