March 1, 2014 | Filed Under Ethics, Facebook, Sarah Palin, The Law, Warner Todd Huston | Comments Off on
---
Do Sarah Palin, LiveLeak, & Wash. Times Know Some Prepper Guy is Misusing Their Names?

-By Warner Todd Huston

It looks like the Washington Times and Sarah Palin have a case against the prepper company "Patriot Survival Plan" for misusing their names by making it seem as if they are supporting them–or at least using them to get people to click through to their advertisement site.

So, on my Facebook page I have been getting a sidebar ad with a (fake) photo of Sarah Palin and a dead "link" to the Washington Times newspaper (see screen shot below). But when you click on the thing it goes to some goofball prepper site trying to sell you some wacky video. It has nothing to do with either the Times or Sarah Palin. So, it makes one wonder if the paper and Palin are aware this prepper dude is misrepresenting himself using their images and faux links?

The prepper site, Patriot Survival Plan, is selling some sort of fear that the world is going to collapse because it is filled with big banks, civil unrest, Bilderbergers, Trilatteral Commissions, end of times, and aliens from outer space or some such stuff. I won't link to them here as I won't give them the free link. Besides, I'm sure it is jammed with malaware, too.
But what they are doing with their Facebook ad is very unethical. Firstly is the badly photoshopped photo of Sarah Palin you may have seen before. It is that one with "Sarah" in a tight-fitting, pink shirt opened wide enough to see her cleavage, an ampleness which she does not in reality possess.
Then there is the "link" typed into the ad that reads "washingtontimes.com."
Next to that is the message, "This Video Went Viral in Mins. CLICK HERE to Watch."

Screenshot of the original Facebook ad.
The viewer is fooled into thinking that clicking on this ad will take one to a video, one perhaps sponsored by the Washington Times and one talking about Sarah Palin or featuring her. But it is none of these.
Read more
January 16, 2014 | Filed Under Anti-Americanism, Barack Obama, Censorship, Constitution, Democrats/Leftists, Ethics, Government, Government Corruption, IRS, Journalism, Liberals, Media, Media Bias, President, Progressives, Regulation, Sarah Palin, Taxes, Warner Todd Huston | Comments Off on
---
Obama's IRS Is Now Targeting Sarah Palin's Father, Old Media Ignores

-By Warner Todd Huston

Sarah Palin's Father Chuck Heath, Dr. (left) and brother Chuck Heath, Jr. (right).
Sarah Palin's father, Chuck Heath, Sr., is being harassed by the IRS. And yet, the Old Media complex is not saying a word about this story. Imagine that.
On his Facebook page, Sarah's brother, Chuck Heath, Jr., posted that his father is battling the IRS.
"Coincidence? You decide," Mr. Heath writes.
Read more
December 30, 2013 | Filed Under Anti-Americanism, Bible, Cable, Christianity, Christmas, Democrats/Leftists, Entertainment, Ethics, Holiday, Journalism, Liberals, Media, Media Bias, Progressives, Religion, Sarah Palin, TV, Warner Todd Huston | Comments Off on
---
MSNBC: So Stupid That They Say Sarah Palin's Christmas Trees Are 'Un-Christian'

-By Warner Todd Huston
This is what happens when liberals try to use religion to sell their hate for conservatives. They are so unfamiliar with the Bible and Christianity that they end up boloxing the whole thing up. This is what MSNBC did when trying to use the Bible against what the cabler said was Sarah Palin's "un-Christian" Christmas trees.
During the December 26 broadcast of the lamentable Ed Show on MSNBC, substitute hostette and resident numbskull Joy Reid thought she had a great way to attack Sarah Palin.
For her "Pretenders" segment, Reid showed some video of Palin and family around their Christmas tree and used that as a vehicle to attack. All these Christmas trees, Reid noted, were un-Christian and so, Palin is a hypocrite.
"In 'Pretenders' tonight, a merry Palin Christmas. Sarah Palin dropped by Fox & Friends to promote her manifesto on Christmas purity," Reid blubbered. "She brought a treat better than Christmas cookies–family photos."
After the video of Palin and her Christmas tree, Reid took to scolding Palin for her hypocrisy.
Read more
December 14, 2013 | Filed Under Budget, Business, Conservatives, Constitution, GOP, Government Corruption, Republicans, Sarah Palin, Senate, Taxes, Tea Party, Warner Todd Huston | Comments Off on
---
Sarah Palin for Senate? 'Read My Lipstick: No New Taxes'

-By Warner Todd Huston
Sarah Palin is quite unhappy with Rep, Paul Ryan's "white flag" budget and reminds the Republican Party that they should be running on the slogan "read my lipstick: no new taxes!"
In a piece posted at Breitbart, Palin excoriates Ryan for his terrible budget bill and points out that no Republican wins office by raising taxes.
"No one can argue with the fact that Paul Ryan's compromise budget bill raises taxes and increases spending. Show me one Republican who got elected on that platform," Palin writes.
"We sent these politicians to Congress in an historic landslide election in 2010 with a mandate to stop the runaway spending train bankrupting our nation, not to wave to it from the station or – heaven forbid – increase its speed. And yet, here we are still pretending that there are no real world consequences to running up near trillion dollar deficits year after year with no end in sight."
Read more
Social Networking
Help the Soldiers!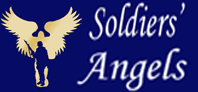 American Genius
Our Founding Ideas
---
"Governments are instituted among men,deriving their just powers from the consent of the governed." Declaration of Independence July 4, 1776
---
Recently Written
Featured Sites



What THEY Say:
Foreign News In English
Illini Alliance
Blogroll
Political Parties

Contact Us
Email Publius' Forum
Archives
Links
Other Blogs
MilBlogs
Religion

Gun Rights
Education
Radio Hosts