April 6, 2013 | Filed Under Budget, Business, Conservatives, Constitution, Democrats/Leftists, Economy/Finances, Elections, GOP, Government, Liberals, Progressives, Republicans, Senate, Taxes, Ted Cruz, Warner Todd Huston | No Comments
-By Warner Todd Huston
Foreign Policy magazine has made the stark pronouncement about Texas Senator Ted Cruz. According to FP's Erica Grieder, Cruz is "the most hated man in the U.S. Senate."
In a March 29 piece, Grieder made this extreme pronouncement based on the new Senator's outspoken positions on many issues as well as on how irksome he is to old guard Senators who imagine that first year colleagues should be seen and not heard.
Grieder starts her piece with several gratuitous insults. Right off she says that Cruz is "the human equivalent of one of those flower-squirters that clowns wear on their lapels." She then calls his initiatives and ideas "non-sequiturs" and says they are "self-defeating." This was all just the first paragraph.
Next we learn that Cruz has "irritated" Democrats like Dianne Feinstein and been a "headache for GOP leaders." This all because he stands up strongly for his principles and the positions that got him elected.
Does this really make him "hated," though? He may elicit distaste in these old guard Senators and in those Senators that stand squarely against his principles, but "hated"? That is quite a subjective assessment.
Read more
February 1, 2013 | Filed Under 2nd Amendment, Barack Obama, Chicago, Constitution, Democrats/Leftists, Ethics, GOP, Government, Corruption, Gun Control, Guns, Journalism, Liberals, Media, Media Bias, President, Progressives, Rahm Emanuel, Regulation, Republicans, Ted Cruz, Warner Todd Huston | Comments Off
-By Warner Todd Huston
Texas' newest Senator, Republican Ted Cruz, has launched a Cruz missile right at Chicago Mayor Rahm Emanuel for the threatening letters the mayor sent to several American banks because they do business with American gun manufacturers. Cruz advises the banks not to be bullied by the Windy City Mayor's bluster.
On January 25 Chicago Mayor Emanuel, a former Obama chief of staff, sent out letters threatening the CEOs of the Bank of America and TD Bank Group, urging them to join those that stand against the Second Amendment and to cease doing business with several law-abiding, gun manufacturers.
In his own letter to these same banks, Senator Ted Cruz noted his sympathy for the banks' concern over being threatened by Da Mayor, but informed them that Texas has "a more modest view" of the role of government.
Read more
Social Networking
Help the Soldiers!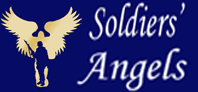 American Genius
Our Founding Ideas
---
"Governments are instituted among men,deriving their just powers from the consent of the governed." Declaration of Independence July 4, 1776
---
Recently Written
Featured Sites



What THEY Say:
Foreign News In English
Illini Alliance
Blogroll
Political Parties

Contact Us
Email Publius' Forum
Archives
Links
Other Blogs
MilBlogs
Religion

Gun Rights
Education
Radio Hosts