June 5, 2012 | Filed Under Alan Caruba, Cap and Trade, Climate Change, Energy, Environment | Comments Off
-By Alan Caruba
What is it with the "warmists", Al Gore and his clones who keep insisting the Earth is warming, that too much carbon dioxide (CO2) will be the death of us, and that we have to immediately stop burning "fossil fuels" if we are to save the planet? They are the most relentless liars on the face of the planet.
They want us to cover the surface of the U.S. with solar panels and the mountains with wind turbines to generate the energy needed for everything we do. These Green energy alternatives are so wonderful they are producing a mere three percent of our current needs, require government subsidies and loan guarantees to exist, and tend not to be all that great when the sun isn't shining and the wind isn't blowing.
So why are we still hearing from this discredited and disgraced bunch of charlatans and buffoons? In early May, The New York Times published "Game Over for the Climate" by a major offender of the truth, Dr. James Hansen, who for some reason is still the director of the NASA Goddard Institute for Space Studies (GISS), despite having pocketed big bucks beyond his humble government salary. In 2007 he split a million dollar Dan Davis Prize with someone else and in 2001, received a $250,000 Heinz Award. Former GISS employees want him fired.
Read more
May 31, 2012 | Filed Under Alan Caruba, Anti-Americanism, Crime, Democrats/Leftists, Ethics, Government, Journalism, Liberals, Media, Media Bias, Race | Comments Off
-By Alan Caruba
The media and the usual race-mongers made sure that all of America knew about George Zimmerman's killing of Trayvon Martin in Sanford, Florida on February 26. The local police initially did not arrest Zimmerman because it was an obvious case of self-defense.
There was no such outcry, however, when a month later on March 26 a 50-year-old white man was attacked and beaten with a hammer by two black teens, in Midway, Florida, just six miles from Sanford. The Orlando Sentinel published a description of the attackers, but neglected to mention their race. One of them had just finished a seventeen month prison sentence.
On May 9, the Star-Ledger of Newark, NJ published an article, "Group of 10 or 15 'thugs' rob and beat 5 people following Prudential Center concert, cops say." There was no reference to their race in the article and when I emailed the reporter for clarification, I received no response.
May 24, 2012 | Filed Under Alan Caruba, Anti-Americanism, Barack Obama, Congress, Democrats/Leftists, Ethics, Gay Marriage, Gays, Joe Biden, Liberals, President | Comments Off
-By Alan Caruba
Let the chatteratti and political pundits say what they will, dancing around the issue of gay marriage on Obama's chances of reelection, but I will tell you plainly that he has swallowed a poison pill.
Gay marriage is a deal-breaker for a vast swath of American voters that includes Catholics as well as the black and Hispanic communities. Urbanites and suburbanites may say that are okay with gay marriage, but what they tell pollsters and what they say privately among friends and family is far different. Americans may want to be tolerant, but their distaste for the gay lifestyle and incessant demands for acceptance is deeply offensive to most people.
Thanks to what will be seen as a historic gaffe by Vice President Joe Biden, the President was put in a vice as he was seen to vacillate—evolve—his position regarding gay marriage, but elections often turn on such issues. Yes, the economy will be the dominant issue of the 2012 election, but the President found himself in a position where he could not avoid taking a position. It was diametrically different from the one he expressed in the 2008 campaign.
Read more
May 21, 2012 | Filed Under Alan Caruba, Anti-Americanism, Barack Obama, Congress, Constitution, Crime, Democrats/Leftists, Eric Holder, Ethics, FBI, House of Representatives, Journalism, Liberals, Media Bias, Mexico, President | Comments Off
-By Alan Caruba
When suspects in a crime are interrogated, they often develop memory loss. When the crime is running guns to drug cartels on both sides of the border, the crime involves the murder of a U.S. Border Patrol officer, Brian Terry, Immigration and Customs Enforcement agent, Jaime Zapata, and countless Mexican citizens.
Katie Pavlich has written an extraordinary expose, "Fast and Furious: Barack Obama's Bloodiest Scandal and its Shameless Cover-Up" (Regnery Publishing). Pavlich, a reporter with extensive contacts within the Bureau of Alcohol, Tobacco, Firearms, and Explosives (ATF) she has meticulously documented a story that should result in contempt of Congress action against Attorney General Eric Holder and possibly Secretary of the Department of Homeland Security, Janet Napolitano as well.
It is an appalling story of arrogance, stupidity, and the intimidation of ATF agents who dared to question and expose the operation. It is a story of deception at the highest levels of our government. Both Holder and Napolitano exhibited memory lapses before a congressional committee. Both knew about a federal government authorized gun-running operation to Mexico called "Fast and Furious."
Read more
May 12, 2012 | Filed Under Alan Caruba, Barack Obama, Business, Capitalism, Democrats/Leftists, Environment, EPA, Ethics, Jobs, Liberals, President, Taxes | Comments Off
-By Alan Caruba
It is the nature of any government to seek to expand its authority. The Founding Fathers knew this and gifted Americans with a Constitution that limits authority devolving it to the states and to "the people." Read the Tenth Amendment. It isn't working.
The freedoms they sought to establish and preserve for future generations are being eaten away and we tend only to hear about in individual cases when, in fact, it is so widespread we accept the injustices, the inefficiencies, and the enslavement in increments.
After 9/11 it was clear that some reorganization was needed to ensure that various enforcement and other agencies could communicate and coordinate more effectively in order to wage "a war on terror." The Department of Homeland Security (DHS) was created. The sheer size of it should have been a warning.
One of its siblings was the Transportation Security Administration that currently makes taking a flight anywhere a nightmare of intrusive groping and, because one failed bomber used explosive in his shoes, everyone now must remove theirs to get on a flight.
Read more
May 5, 2012 | Filed Under Alan Caruba, Anti-Americanism, Barack Obama, Democrats/Leftists, Elections, Government, Liberals, President | Comments Off
-By Alan Caruba
We teach children to acknowledge and accept blame when they do something wrong. It is an important and useful trait in life. Those who do not learn this remain emotionally stunted children their entire life. I am, of course, speaking of President Barack Hussein Obama and I shudder to think of the continued damage he can do to the nation during his remaining months in office.
As Fox News' Doug McKelway wrote in August 2011, "Obama has suggested that blame for the stagnant U.S. economy lies in places other than the Oval office. The latest example occurred Monday when the President said, "There will always be economic factors that we can't control, earthquakes, spikes in oil prices, slowdowns in other parts of the world."
The greatest slowdown has been at home, the national economy, is the only one of concern to Americans. Three and a half years into his first (and hopefully last term), Obama is still blaming it on former President Bush.
Read more
April 27, 2012 | Filed Under Alan Caruba, Barack Obama, Democrats/Leftists, Elections, Ethics, Government, Liberals, President | Comments Off
-By Alan Caruba
I do not write unpleasant things about Barack Hussein Obama because he is a Democrat, a far-left liberal ideologue, a confirmed liar, or the sock-puppet of whatever cabal that chose him long ago to be the President. I write unpleasant things because he is all of these things, but also because he is the most stupid man to have ever held the office of President.
As far back as January 2, 2010 I wrote that Obama had "an imaginary life" because there was no proof that anything he claimed in his two memoirs, written by the age of 45, was true. His resume listed "community organizer", an amorphous term that could mean anything, as his primary occupation. By October 2010 the Washington Times published a commentary of mine that said "millions of Americans are beginning to ask: Is President Obama just a moron?"
Even prior to his election, he had ensured that his entire paper trail of birth certificates, passports, college records, and other items most people can produce in under five minutes were "sealed" from public review, despite the fact that most modern presidents have had to submit their personal records, short of a colonoscopy exam, for examination. Among his first executive orders was one issued on January 21, 2009 to ensure none of these records saw the light of day.
Read more
April 21, 2012 | Filed Under Alan Caruba, Health | Comments Off
-By Alan Caruba
Having written a series, "The BPA File", in which I detailed the vast efforts made worldwide to ban bisphenol-A, a chemical in use for the last sixty years to protect food containers against spoilage and to strengthen plastic bottles against breakage, I naturally welcomed news that the Food and Drug Administration has recently concluded the claims made against it lacked "scientific information" to justify the claims that have been made against it.
In fact, it was news enough to merit an article in The Wall Street Journal.
Ask any physician about the role of chemicals in the lives of humans and you will learn that we are walking chemical machines that not only ingest the chemicals we need to live—food and liquids—but we manufacture them in our bodies to maintain our health and, at the same time, eliminate harmful chemicals on a daily basis. This is necessary because we live in a world composed of chemicals, from ordinary water to the vitamin and nutrient content of what we eat.
Read more
April 20, 2012 | Filed Under Alan Caruba, Anti-Americanism, Budget, Climate Change, Communism, Democrats/Leftists, Economy/Finances, Energy, Environment, Ethics, Liberals, Socialism, Taxes | Comments Off
-By Alan Caruba
As Earth Day 2012 occurs on Sunday, April 22, I offer a selection of quotes from leading figures in the environmental movement that are worth reading so that you can draw your own conclusions.
In 1970, the first Earth Day generated the following quotes:
"Civilization will end within 15 or 30 years unless immediate action is taken against problems facing mankind." – George Wald, Harvard Biologist
"We are in an environmental crisis which threatens the survival of this nation, and of the world as a suitable place of human habitation." – Barry Commoner, Washington University biologist
"Man must stop pollution and conserve his resources, not merely to enhance existence but to save the race from intolerable deterioration and possible extinction." – New York Times editorial, the day after the first Earth Day
Read more
April 19, 2012 | Filed Under Alan Caruba, Anti-Americanism, Business, Climate Change, Democrats/Leftists, Environment, Ethics, Liberals, Taxes | Comments Off
-By Alan Caruba

I came of age in the 1950s during a period when Joe McCarthy was raising hell about communists in the federal government. He was spectacularly inept, often made intemperate and inaccurate charges, but for the most part he was right. He managed to alienate his fellow Republicans and earn a slap-down from then President Eisenhower. By around 1953 his fifteen minutes of fame were up. His bombastic personality undermined the seriousness of the issue.
McCarthy was all bluster, but the publication of "The Venona Papers: Exposing Soviet Espionage and America's Traitors" in 2001 revealed that his charges of widespread infiltration of the State Department and even the White House during the Roosevelt and Truman years were true. Venona was the U.S. code name given secret Soviet spy communications that had been recorded during and after World War II. In 1995, the National Security Agency began releasing the documents.
In 2000 Reed Irvine and Cliff Kincaid of Accuracy in Media wrote about a conference, "Rethinking McCarthy" devoted to the myths surrounding McCarthy that were disputed by journalist M. Stanton Evans, a director of the National Journalism Center. Chief among them was that McCarthy never named any names of suspected communists in government, but Evans revealed a file of material showing that he had. The other myth was that those named had been cleared by congressional committees or were just mildly leftist. They were not.
Read more
April 18, 2012 | Filed Under Alan Caruba, Democrats/Leftists, Environment, Ethics, Liberals | Comments Off
-By Alan Caruba
Americans are paying the hangman for the rope.
It is estimated that since the origin of the global warming hoax in the late 1980s, Americans have seen $50 billion of their dollars thrown down the climate change rat hole.
In a January CNSnews commentary, Elizabeth Harrington noted that "A study by the Government Accountability Office (GAO) determined that the United States (has been) funding the Intergovernmental Panel on Climate Change (IPCC), the United Nations' authority on alleged man-made global warming, with $31.1 million since 2001, nearly half of the panel's annual budget."
"In a Nov. 17, 2011 report, 'International Climate Change Assessments: Federal Agencies Should Improve Reporting and Oversight of U.S. Funding', the GAO found that the State Department provided $19 million for administrative and other expenses, while the United States Global Change Research Program provided $12.1 million in technical support through the U.S. National Science Foundation (NSP), averaging an annual $3.1 million to the IPCC over 10 years–$31.1 million so far."
Read more
April 17, 2012 | Filed Under Alan Caruba, Anti-Americanism, Budget, Business, Environment, Taxes | Comments Off
-By Alan Caruba
In 1517 Martin Luther set off the Protestant revolution against the Catholic Church that led to the spread of the then-new movement as a response to the corruption of the Church. It took time for it to establish itself as an alternative and was greatly aided by the invention of printing and spread of literacy, but mostly because ordinary people had grown weary of the Church's extravagance, poor governance, and resistance to change.
The selling of worthless "indulgences" as a means to wipe one's sins clean was the final straw.
Environmentalism has become a modern religion and its "cap and trade" scheme to sell worthless permission slips for the emission of so-called "greenhouse gases"—based on United Nations Kyoto Protocol calling for a reduction of carbon dioxide (CO2) in the Earth's atmosphere—is being rejected by many nations .
As it has become common knowledge that CO2 is vital to all life on Earth and plays no role in affecting the climate, ordinary people have concluded that global warming in particular and environmentalism in general is a giant fraud.
Read more
April 16, 2012 | Filed Under Alan Caruba, Anti-Americanism, Barack Obama, Congress, Democrats/Leftists, Elections, Environment, Ethics, Liberals, President, Regulation | Comments Off
-By Alan Caruba
As the nation and the world closes in on Earth Day, April 22nd, a tsunami of Green propaganda will overwhelm us with all the usual lies about global warming—now called climate change—and calls to reduce the use of all fossil fuels in order to reduce "greenhouse gas" emissions.
This Big Lie ignores the fact that there is no relationship between carbon dioxide (CO2) and the climate. CO2 reacts to climate change. It does not drive it. The Big Lie ignores the fact that the Earth has been cooling for fourteen years.
The past three and a half years of the having Barack Obama as President have been filled with constant crisis, not the least of which was the nation's financial crisis which he constantly reminds us he "inherited." He has not, however, solved it with proven ways to put millions back to work and turn around a stagnant economy.
Instead he devoted his best efforts to a takeover of one-sixth of the nation's economy, the healthcare industry. His administration has waged a steady war on access to energy reserves vital to the nation's economy. The result of these policies are being felt at the gas pump as prices rise to historic highs while billions of barrels of oil in the U.S. remain underground.
Read more
April 16, 2012 | Filed Under Alan Caruba, Anti-Americanism, Barack Obama, Budget, Business, Capitalism, Democrats/Leftists, Economy/Finances, Ethics, Jobs, Liberals, President, Taxes | Comments Off
-By Alan Caruba
During and after his 2008 campaign, Barack Obama was hailed as the second coming of Franklin D. Roosevelt. History records that Roosevelt presided over the Great Depression, begun in the previous administration of Herbert Hoover who got most of the blame. Roosevelt's policies extended it well beyond the normal recovery from a recession.
In his book, "Dupes", historian Paul Kengor, wrote "Roosevelt won in a landslide in November 1932. To liberals and traditional Democrats everywhere, he was more than just a new face at 1600 Pennsylvania Avenue. He was a kind of political savior at the most desperate time in their lives."
Roosevelt was immediately assailed by the Communist Party USA as he launched his New Deal stew of programs intended to reverse the effects of the economic crisis. As Kengor notes, "No president had ever moved so far to the left, and so quickly, but it was not enough for the comrades." They portrayed Roosevelt "as a warmonger bent on wreaking havoc on the poor USSR (Soviet Russia)" because they feared the U.S. might go to war against it.
Read more
April 6, 2012 | Filed Under Alan Caruba, Animals, Business, Capitalism, Democrats/Leftists, Economy/Finances, Ethics, Health, Liberals | Comments Off
-By Alan Caruba
I am subject to various enthusiasms and, in 2008, I wrote a series about beef and the vast network of phony consumer advocates, vegetarian types, animal rights groups and headline chasing media folks who love a good scare campaign, all trying to convince Americans that beef was bad for them.
Today, it is a smear campaign about a type of meat promoted in the media as "pink slime." Typically, it is a pack of lies and it's going to cost some folks their jobs and drive up the cost of beef if allowed to go unchallenged.
What is being demonized in this 21st century reincarnation of the 1989 Alar apple scare is finely textured, 95% lean beef. It is composed of small parts of beef that are still available for use after the cuts with which we are more accustomed, like sirloin, brisket, top round, flank, porterhouse, and some forty other selections, are taken.
Read more
March 26, 2012 | Filed Under Alan Caruba, Barack Obama, Democrats/Leftists, Elections, Liberals, President | Comments Off
By Alan Caruba
I received a campaign letter from Michelle Obama the other day. This is especially surprising because I am a registered Republican; hardly a likely prospect to contribute to her husband's reelection efforts.
"Every day I learn about the challenges and the struggles—the doctor bills they can't pay or the mortgage they can no longer afford," said the text. The "fairness" theme, a socialist meme, was expressed. "American prospers when we are all in this together, when hard work pays off and responsibility is rewarded, when everyone—from Main Street to Wall Street—does their fair share and plays by the same rules."
The fact is, however, America has not been prospering for the last four years during which Barack Obama has been President. And everyone knows it. The U.S. sovereign debt rating was downgraded for the first time while he occupied the Oval Office. Federal spending (25% of GDP) is the highest since World War Two. Federal debt (67% of GDP) is the highest since just after the end of World War Two, and the nation has experienced, not only the longest recession, but the highest unemployment since the 1930s.
In the first nineteen months of his time in office, Obama added more federal debt than was amassed by all U.S. Presidents from George Washington to Ronald Reagan.
Read more
March 25, 2012 | Filed Under Alan Caruba, Anti-Americanism, Barack Obama, Budget, Commerce Clause, Conservatives, Constitution, Democrats/Leftists, Elections, Ethics, Government, Health, Liberals, Obamacare, President, Taxes | Comments Off
-By Alan Caruba
In a nation where Congress has already determined how much water your toilet tank can hold and whether you can purchase a 100-watt incandescent light bulb, the assertion of federal power is now so great and so unbounded that a case concerning the 2010 Patient Protection and Affordable Care Act (Obamacare), brought by 26 states will decide whether, in fact, there are any rights or powers left to the states.
What many Americans do not know is that the United States of America is composed of separate and sovereign republics, each with its own constitution. What has occurred, however, has been the erosion of states' rights and with that, the gradual distortion of the nation's central instrument of governance, the Constitution, to mean anything Congress wants it to say.
At the very heart of the Obamacare case the Supreme Court will hear Monday through Wednesday, March 26 through March 28, is the question of whether the federal government can coerce the states under the threat of withholding funds—in this case for Medicaid.
Read more
March 19, 2012 | Filed Under Alan Caruba, Budget, Children, Education, Public Employees Unions, Taxes, Teachers Unions | Comments Off
-By Alan Caruba
Back in 2001 I wrote a four-part series on "The Subversion of Education in America" and more than a decade later not much has improved. The causes are easily identified. One is federal control and the other is the National Education Association (NEA) which, despite its name, is a union.
Governor Chris Christie of New Jersey became a nationally known figure when he took on the teacher's union for the way contracts with generous pension and health benefits were bankrupting the State. Other civil service contracts also came under review for the same reason.
A recent headline in The Wall Street Journal caught my eye. "No-Child Law Faces Wave of Opt-Outs" reported that "Twenty-six more states asked to be excused from key requirements of the No Child Left Behind Act, an exemption that would curb the education law's impact considerably." If the Obama administration grants waivers to all the new applicants, three quarters of the statesRead more
March 17, 2012 | Filed Under Afghanistan, Alan Caruba, Barack Obama, Democrats/Leftists, Iran, Iraq, Israel, Liberals | Comments Off
-By Alan Caruba
In early November 2009 Americans were shocked to learn that an Army psychiatrist, Major Nidal Malik Hasan, had shot and killed twelve soldiers at Fort Hood, Texas, and wounded thirty-one others. Because of the unrelenting political correctness prevailing in the Army and other services, all the signs that Hasan was a ticking time bomb were ignored.
Hasan was known to be a Muslim, had exhibited signs of a growing fanaticism, occasionally showed up in the post exchange dressed in Arab garb, and as it turned out later, was being mentored by Yemen's al Qaeda leader, Anwar al-Awlaki , an American citizen who was later killed by a drone strike. As Hasan stood before the soldiers, firing at them, he yelled "Allah Akbar."
This and other attacks, planned, failed, and thwarted occurred before and since 9/11; an attack that stunned Americans, all contribute to the worldwide terrorism intended to bring about the domination of Islam. Not only has the memory faded, but in 2009 the Obama administration did away with the earlier description of "a war on terrorism", it ordered the Pentagon to replace it with "overseas contingency operations."
The administration's magical thinking about the Islamo-fascist threat makes one wonder why it has a Department of Homeland Security.
Read more
March 13, 2012 | Filed Under Alan Caruba, Barack Obama, Budget, Catholicism, Christianity, Congress, Democrats/Leftists, Elections, Ethics, Government, House of Representatives, Liberals, Mitt Romney, President, Religion, Taxes | Comments Off
-By Alan Caruba
The one thing that Presidents from Washington through to modern times have held in common was the belief that religion was a central component of the life of the republic.
Calvin Coolidge, President from 1923 to 1929, said "Our government rests upon religion. It is from that source that we derive our reverence for truth and justice, for equality and liberality, and for the rights of mankind. Unless the people believe in these principles they cannot believe in our government. There are only two main theories of government in our world. One rests on righteousness and the other on force. One appeals to reason, and the other appeals to the sword. One is exemplified in the republic; the other is represented by despotism."
Ronald Reagan echoed this view saying, "Freedom prospers when religion is vibrant and the rule of law under God is acknowledged."
Read more
March 7, 2012 | Filed Under Alan Caruba, Barack Obama, Biofuels, Democrats/Leftists, Energy, Liberals, Oil, President | Comments Off
-By Alan Caruba
Between 1955 and 1959 I was a student at the University of Miami. It was perhaps the best four years of my life and remembered fondly for its combination of fun and learning. On Thursday, February 23, President Barack Obama was on the UM campus to tell the biggest bunch of lies about energy in America I have heard compressed into a single speech.
This President has already set records wasting taxpayer's money on a range of so-called clean energy and renewable energy "investments". Solyndra, the solar panel company that went bust and stuck taxpayers with a half-billion in loan guarantees is just one of those "investments" and I keep waiting for someone to ask why public funds are being flushed down the toilet when, if the companies involved were viable, they could not raise private venture capital?
"And we're making investments in the development of gasoline, diesel, and jet fuel that's actually made from a plant-like substance known as algae," said the President. "Believe it or not, we could replace up to 17% of the oil we important for transportation with this fuel that we can grow right here in America."
Read more
March 2, 2012 | Filed Under Alan Caruba, Banks, Business, Congress, Democrats/Leftists, Economy/Finances, Ethics, Government, Liberals, Money | Comments Off
-By Alan Caruba
I have not been kind to Ron Paul and his participation in the Republican primary campaigns and it has taken me a while to understand why he is doing this. It is clear that he wants to be around to influence the Republican platform and the issue about which he is abundantly correct is the Federal Reserve.
Anyone taking notice of Obama's latest budget has to conclude that his mission is to crash the nation's economy and turn America into a Socialist worker's paradise. The only problem is that Socialism has been a dismal failure everywhere it has been tried.
One only has to look at the collapse of the Soviet Union for confirmation of that, the Chinese abandonment of Communist economic theory, and Obama's odd notion that a nation can spend itself out of ever-increasing debt.
I am not a fan of Paul's isolationism, but he is absolutely right about getting rid of the Federal Reserve.
Read more
February 27, 2012 | Filed Under Alan Caruba, Budget, Cap and Trade, Democrats/Leftists, Environment, Ethics, Government, Liberals, Taxes | Comments Off
-By Alan Caruba
By Friday, February 10th, an estimated 500 Europeans had died from the freezing weather gripping the continent. This is the price they and British citizens are paying for embracing the global warming hoax, spending billions for wind power when they should have been building coal-fired and other sources of energy to heat their homes and businesses.
As the British daily, The Telegraph, reported on Friday, "Serbia has started implementing power cuts in a desperate bid to stave off the collapse of its national grid as the country suffers the effects of days of freezing temperatures."
I and others have been warning for years that the Earth has been cooling since 1998 and that the planet is on the cusp of a new ice age because the average length of an interglacial period of warmth between such ages is now coming to an end after the passage of some 11,500 years.
Read more
February 21, 2012 | Filed Under Alan Caruba, Budget, Climate Change, Democrats/Leftists, Energy, Environment, Ethics, Government, Green Energy, Liberals, Policy, President, Taxes | Comments Off
-By Alan Caruba
It was good news that the Nuclear Regulatory Commission approved the nation's first nuclear power plants on February 9th, clearing the way for the construction of two reactors by Southern Company at its Plant Vogtle site near Atlanta, Georgia. The bad news is that these are the first new nuclear plants since 1978!
In a nation with a growing population and increasing need for electricity to power homes and businesses, it is nothing less than insane to not include nuclear energy in the mix of providers. Environmentalists immediately attacked the announcement using the usual scare campaigns.
Equally insane is the failure to provide the means to safely store the radioactive materials that result. Highly contested by environmentalists, the Nevada-based Yucca Mountain deep geological repository storage facility for spent reactor fuel was cancelled in 2009. Nevada's Senator Harry Reid, Majority Leader in the Senate, played a major role in this disgraceful decision. The Obama administration terminated funding for the development of the site in 2011, leaving the nation with no long-term storage site.
Read more
February 15, 2012 | Filed Under Alan Caruba, Anti-Americanism, Democrats/Leftists, Iran, Jimmy Carter, Liberals, President | Comments Off
-By Alan Caruba
As someone who vividly recalls the Iranian "students" who took our diplomats hostage in 1979 and the 444 days it took to get them back, the repeat of this by the Muslim Brotherhood in Cairo, putting 19 pro-democracy, non-government organization (NGO) Americans on trial on trumped up charges has an ugly repetitive feel to it.
The contempt the Iranian revolutionaries, led by Ayatollah Khomeini, had for America and, I might add, international law and practice that goes back centuries, is everything you need to know about dealing with militant Islamists, whether they are in Iran, Egypt, or anywhere else on the face of the Earth.
Just as then-President Jimmy Carter dawdled while looking for a diplomatic response, this same scenario is now being played out by Barack Obama and it won't work now just as it did not work then. Carter authorized a failed military operation that, by most accounts, was poorly organized and executed.
Read more
February 11, 2012 | Filed Under Alan Caruba, Elections, GOP, President, Republicans | Comments Off
-By Alan Caruba
I have begun to think of the Republican campaign as a series of Looney Tunes cartoons being replayed again and again. There are filled with a combination of laughs and the fantastical, self-defeating violence of Wily Coyote trying to catch the Roadrunner
As the primary season moves along, I sometimes think that far too many Republicans have temporarily lost their minds. Three years of Barack Obama will do that to you.
My response to the campaign thus far may have something to do with the fact that, like Reagan and others, I was once a Democrat and, to borrow a phrase from Paul, First Corinthians, "When I was a child, I spoke as a child, I understood as a child, I thought as a child; but when I became a man, I put away childish things."
These days, a lot of Republicans sound like a kid who sent Santa a list of toys he wanted and, even though he got most of them, he feels compelled to write and ask why he didn't get all of them.
Read more
February 6, 2012 | Filed Under Alan Caruba, Anti-Americanism, Book Reviews, Budget, Business, Congress, Conservatives, Democracy, Democrats/Leftists, Economy/Finances, Elections, Ethics, Free Trade, GOP, Government, House of Representatives, Jobs, Liberals, President, Republicans, Socialism, Taxes, WWII | Comments Off
-By Alan Caruba
The only constant in the life of individuals and nations is change. Since the beginning of the last century, the process or rate of change has accelerated with the invention and availability of a myriad of machines, technologies that have altered the lifestyle of Americans as well as of millions around the world.
Let me put it in personal terms. When I was born in the late 1930s, my Mother washed the family laundry by hand and hung it out to dry on sunny days or in the basement of our home if it was raining. We were not poor. We were middle class. My Father was a Certified Public Accountant and we lived in a spacious suburban home in an upscale New Jersey community. Mass produced washers and dryers would arrive after the end of World War Two.
The differences between lower economic classes, the middle class, and upper classes were well defined back then. All, however, generally held the same values regarding societal institutions such as marriage, religion, national pride. Those values have eroded since the 1960s and Charles Murray, a scholar at the American Enterprise Institute, whose new book, "Coming Apart: The State of White America, 1960-2010" ($27.00, Crown Forum) tells you how and why.
Read more
February 4, 2012 | Filed Under Alan Caruba, Barack Obama, Democrats/Leftists, Elections, President | Comments Off
-By Alan Caruba
It seems like a bizarre notion, but does Barack Obama want to lose the election in November?
I think he does!
One is struck by the way Obama has visibly aged in the job. He may well have grown weary being POTUS.
By any rational standard, one would say he wants a second term, but Obama has always operated in a fantasy world where mere words are supposed to translate into reality. And he has repeatedly talked about being a one-term president.
He is, after all, his own invention; the author of two memoirs of a life that had little achievement to point to other than getting elected first to the Illinois legislature and then to the Senate where he lingered a bare two years before running for president.
I raise the question because Obama seems to be deliberately irritating the very people who are supposed to be his "base"; the hard core liberals, the Hollywood crowd, youth, and unions, among others. His partisanship has put Congress into total gridlock.
Read more
January 27, 2012 | Filed Under Alan Caruba, Barack Obama, Budget, Business, Capitalism, Democrats/Leftists, Economy/Finances, Energy, Ethics, Government, House of Representatives, Jobs, Liberals, Money, Oil, President, Senate, Taxes | Comments Off
-By Alan Caruba
It is the crime of the century that America, home to some of the world's greatest reserves of coal, natural gas and oil, is being deliberately destroyed by the Environmental Protection Agency and the Department of the Interior as they do everything in their power to restrict access and drive energy producers out of business.
It is common sense that a nation that cannot produce sufficient electricity to turn on its lights and power its manufacturing sector will be destroyed if current Obama administration regulations and actions continue. Our vital transportation sector and all others that utilize petroleum-based products will suffer, too.
While President Obama babbles about millionaires and billionaires, everyone will be impoverished by the loss of jobs and revenue our energy sector produces now and can produce in the future.
This isn't an "energy policy." It's a "no-energy policy" and it is a guarantee of economic disaster.
Read more
January 24, 2012 | Filed Under Alan Caruba, Anti-Americanism, Anti-War, Barack Obama, Budget, Congress, Democrats/Leftists, GOP, Government, Liberals, Military, President, Senate, Taxes | 1 Comment
-By Alan Caruba
"Si vis pacem, para bellum." If you want peace, plan for war. The adage is attributed to the 4th or 5th century Latin author Publius Flavius Vegetius Renatus's tract De Re Militari book 3. This fundamental wisdom is being ignored by President Obama, one of two recent Commanders-in-Chief who never spent a day in uniform, let alone under fire.
In a recent American Thinker commentary by Jim Yardley, he said, "It is apparent that the president, in developing his strategy, used the same extensive knowledge, his superior intellect, and worldly wealth of experience that he brought to his strategy for his $800-billion stimulus, his strategy for providing cost-free health care to millions of Americans, and his strategy for using 'smart diplomacy' to defuse not spots around the world."
Perhaps receiving the Nobel Peace Prize barely months into his first year as President has convinced Obama that he is the man to get all our enemies to join hands and sing Kumbaya. Obama accepted the prize that has gone to other seekers of peace like Yassir Arafat, founder of the Palestinian Liberation Organization or co-winners, the Intergovernmental Panel on Climate Change and Al Gore. The IPCC and Gore have led the greatest hoax of the modern era, global warming, and Arafat rejected every effort at peace offered by Israel by going back on his word and using terrorism to achieve his goals.
There is no question that the announced cuts to the U.S. military budget are, in part, the result of the domestic run up of debt and borrowing the followed the financial crisis of 2008; itself the result of bad government policies regarding the wholesale granting of mortgages to people who could not afford homes, then bundling those bad mortgages and selling them as assets to the banks.
Read more
Next Page »
Social Networking
Help the Soldiers!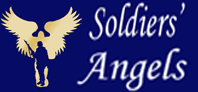 American Genius
Our Founding Ideas
---
"Governments are instituted among men,deriving their just powers from the consent of the governed." Declaration of Independence July 4, 1776
---
Recently Written
Featured Sites



What THEY Say:
Foreign News In English
Illini Alliance
Blogroll
Political Parties

Contact Us
Email Publius' Forum
Archives
Links
Other Blogs
MilBlogs
Religion

Gun Rights
Education
Radio Hosts