October 15, 2017 | Filed Under Anti-Americanism, Entertainment, Sports, Warner Todd Huston | Comments Off on
---
Nate Boyer, NFL Player and Army Veteran Who Helped Colin Kaepernick Take a Knee During Anthem, Pens 'Open Letter'

-By Warner Todd Huston
The former Army Special Forces veteran and NFL player who helped Colin Kaepernick devise his take-a-knee-styled national anthem protest penned an open letter pleading for Americans to "like each other" again.
Boyer, a former Green Berret who was signed by the 49ers as an undrafted free agent in May of 2015, drew ire from many of his Army compatriots by helping former San Francisco 49ers quarterback formulate his idea of kneeling during the anthem last year.
Last September, Kaepernick noted that he, "had a long conversation with Nate Boyer, who is a military vet." He added, "And we were talking to him about, 'How can we get the message back 'on track? And not take away from the military. … But keep the focus on what the issues really are.
"As we talked about it, we came up with taking a knee," Kaepernick concluded last year, "because there are issues that still need to be addressed. And it was also a way to try to show more respect to the men and women that fight for this country."
But the anthem protest inventor who turned free agent last year but was left unsigned for the 2017 season, also noted that he could never stand in honor of the flag and country.
Read more
October 14, 2017 | Filed Under Anti-Americanism, Black Lives Matter, Crime, Democrats/Leftists, DOD, DOJ, Ethics, Government Corruption, Hate Crimes, Homeland Security, Law, Liberals, NAACP, Police, President, Progressives, Race, Racism, The Law, Warner Todd Huston | Comments Off on
---
FBI Warns of Growing Domestic Terror Threat Posed by Black Extremist Groups

-By Warner Todd Huston
The Federal Bureau of Investigation is warning that the country faces an increasing level of threats from acts of domestic terror at the hands of a growing number of "black identity extremist" (BIE) groups.
The bombshell new report released by the FBI's counterterrorism division states that these groups are targeting police.
"[I]t is very likely BIEs proactively target police and openly identify and justify their actions with social-political agendas commensurate with their perceived injustices against African Americans," the report says, according to Fox News.
The report goes on to say that these BIE's began forming after the 2014 shooting of African American teenager Michael Brown in Ferguson, Missouri.
The report mentions that the Bureau began monitoring for threats after the Ferguson riots and in the intervening years have complied a long list of incidents to prove the threat is real. It also noted that these incidents of violence are "likely" to continue.
"It is very likely that BIEs' perceptions of unjust treatment of African-Americans and the perceived unchallenged illegitimate actions of law enforcement will inspire premeditated attacks against law enforcement over the next year," the paper said. "It is very likely additional controversial police shootings of African-Americans and the associated legal proceedings will continue to serve as drivers for violence against law enforcement."
Naturally, minority groups are insisting that the relatively new term "black identity extremists" is "racial profiling" and an example of racism at the FBI.
Read more
October 7, 2017 | Filed Under Warner Todd Huston | Comments Off on
---
My Home and Car Vandalized Because I'm a Conservative Writer

-By Warner Todd Huston

UPDATE: My son helped set up a GoFundMe campaign to help get another used car to replace the one destroyed.
Over the course of this year someone in my neighborhood has targeted me. At first I thought it was just random vandals as the attacks were penny-ante nonsense, but now I am pretty sure it is being done by someone who knows I am a conservative writer who has a body of work stretching back to 2001 and they are trying to intimidate me.
It started early this year when a flag was pulled off my flag staff and left ripped and in pieces on my lawn.
I replaced the flag imagining it was just local punks acting tough. Weeks later that new flag disappeared.
That's twice.
Then my garage door was egged.
That is three times.
Still, it was all small-ball stuff and I thought it could just be punks who don't have any underlying reason to attack me on a personal level.
But then something more specific occurred. On the night of July 1, the U.S. Army flag that I fly in honor of my son who is in the service was scorched and on it was written in marker "die dogs."
This was a bit more threatening and more specific than just mindless destruction. It seemed directly aimed at the U.S. military and me personally.
That incident added up to four times vandals struck my home. I made a police report after the flag burning just to be on the safe side.
Next, on September 24 another incident was perpetrated against my property, and this one had a specific message, too. Over night someone egged my garage door again but this time they also wrote "racist" on one of the metal panels.
Naturally, as a conservative writer, I write on subjects such as Islam and immigration. they are topics that would goad most liberals to call me such a name. I also have frequently had political yard signs in my yard for the more conservative candidates in my area. So, my home is well known (or at least easily known) as a place where a conservative Republican lives.
As to my writing, I've never tried to hide where I live nor written under kitschy Internet names. I have always written under my full, real name. It probably isn't too hard for someone to find me if they are serious enough about doing so.
At this point, with those two bits of graffiti I began to wonder, is someone was targeting me because of what I do for a living? So, I made a second police report after the garage door incident.
Thus far none of these incidents were really too major but they did show signs of coming faster and picking up in severity.
As an aside, I have no troubles with my immediate neighbors. In fact, our neighbors across the street had been on an extended visit to Mexico for the last several months and the neighbors right behind us just moved in and weren't even here for much of this vandalism. The other neighbors are two elderly neighbors and a recently arrived middle eastern family I haven't even really met. I have had no cross words with any of them.
But last night it went into high gear.
At about 1 AM or so on Saturday morning, I was awakened by a noise outside my home. I can't really say what the noise was as it woke me from a deep sleep. It was just a shout that awoke me. I looked at my window and saw what struck me as a strange light outside. So, I went to the front door…
And saw my car interior on fire…
The surface of my passenger seat was set aflame and the entire interior of the car destroyed. Fortunately it isn't a new car (it's a 1999 Oldsmobile 88). But unfortunately, because it is so old I never put it on comprehensive coverage leaving it only at liability coverage. So, insurance won't cover this destruction and I am now without a car.
Naturally the police became involved, but they say they won't classify it as arson because they don't have any evidence to show for it. A plastic pop bottle and cap was left inside by who ever did this. It smelled of gas to me.
Police wondered if I smoked in the car. I don't smoke cigarettes and only occasionally smoke a cigar but NEVER in a car. If you've ever smoked a cigar you know that doing so in a car is a messy, ashy endeavor. I don't do it. So, there is nothing that should have set my car on fire  7 hours after I last drove it. Also, it was the surface of the seats that went up in flames. Nothing electrical any where near the burn zone.
I firmly believe that this is an attack on me because of my writing.
This is the tolerant left in action. They are trying to intimidate me.
I will not be silenced.
Read more
October 5, 2017 | Filed Under Conservatives, Democrats/Leftists, Government, Liberals, Progressives, Warner Todd Huston | Comments Off on
---
Here are the Vast Differences Between a Conservative and a Liberal

-By Warner Todd Huston

People often wonder what are the differences between a conservative and a liberal. The simple fact of the matter is that the major difference is that conservatives wonder first what it is they are responsible for and can do to better their own lives, while liberals wonder first what everyone else should be doing for the liberal.

Here are some brief rules of thumb:
If a conservative sees a U.S. flag, his heart swells with pride.
If a liberal sees a U.S. flag, he feels shame.
 
If a conservative doesn't like guns, they don't buy them.
If a liberal doesn't like guns, then no one else should have one either.
 
If a conservative is a vegetarian, he won't eat meat.
If a liberal is, they want to ban all meat products for everyone.
September 26, 2017 | Filed Under 1st Amendment, Anti-Americanism, Constitution, Sports, Warner Todd Huston | Comments Off on
---
No, NFL, You DON'T Have an Unassailable 'Right' to Protest the National Anthem

-By Warner Todd Huston
There has been a lot of pious talk from these anti-American leftists who now seem to infest the National Football League who say that they "have a right" to protest the national anthem at the start of each NFL game. But the fact is they really don't.
Thanks to the sham that is America's liberal besotted system of miseducation, there is a lot of confusion about what our "rights" as Americans are. So, let's get this straight right now. You have no "right" to behave however you want at work. And if you DO behave however you want, you had better be prepared for consequences including being fired if your boss sees fit.
But, what of the First Amendment to the U.S. Constitution, you ask? Doesn't that "free speech" thingie give you a right to say whatever you want, whenever you want?
No, not really. At least, not in the way you might assume.
First we need to define what a "right" is. A right is something given to you by your creator, something no one can take away. It is, as the founders said, "inalienable," or it can't be alienated from or taken away from you.
However, a right also cannot impinge on someone else. This means that your rights must not require someone else to do something to "give" you your rights. This, for instance, is why healthcare cannot be a right. After all, if healthcare were a right, then a doctor or nurse would be required to treat you no matter what they want to do as individuals. So, if healthcare were a right, then you are necessarily taking away the freedom of choice from a healthcare provider because they would not be allowed to turn away from you or decide to treat you in a different way. Their rights as individuals would be eliminated in favor of your "right" to healthcare.
Since your right cannot force others to act, healthcare cannot be a right. Get it?
Now, let's get to the national anthem protests sweeping across the NFL.
Read more
September 21, 2017 | Filed Under Donald Trump, Fox News, Journalism, Media, Media Bias, NBC, Warner Todd Huston | Comments Off on
---
Pandering? Megyn Kelly Suddenly Says She Left Fox News Because of Trump

-By Warner Todd Huston
Megyn Kelly left Fox News this year with visions of NBC stardom in her eyes. But now, all of a sudden, she is saying she left Fox because of Donald Trump. Is this just pandering, of do you believe her?
Kelly appeared on the Ellen DeGeneres Show this week to pump her new NBC efforts, but she also made this "admission," The Daily Beast reported.
Kelly told DeGeneres what made her decide to leave her prominent gig at Fox News after 12 years and join NBC. She said that it wasn't until she got her own primetime show that she was asked to do "all political" coverage. "I was never a political person," Kelly said, adding that, "It became clear to me that it wasn't what I wanted to do."
She added…
Read more
September 20, 2017 | Filed Under Sports, Warner Todd Huston | Comments Off on
---
Famed 'Raging Bull' Boxer Jake LaMotta Dies at 95

-By Warner Todd Huston
Jake La Motta, the middleweight boxer profiled in the 1980 Robert Di Niro movie, "Raging Bull," died at 95 Wednesday.
The boxer became a household name in the 1940s over his battles in the ring with Sugar Ray Robinson, fighting Robinson six times but winning only once, according to The San Diego Tribune.
In their final bout, La Motta lost in the 13th round by a decision, but never went down to Robinson's flurry of punches, a fact of which La Motta was proud.
"Ya didn't put me down, Ray; ya didn't put me down!" La Motta crowed after the 1951 match.
The scrappy fighter almost beat Robinson in that last bout, but Robinson turned the tables and outlasted his opponent. "I just ran out of gas," La Motta later told the media. "It was my last barrage, I couldn't raise my arms."
La Motta later joked that he fought Sugar Ray Robinson so many times that he was surprised the experience didn't turn him diabetic.
As La Motta's boxing career began to wane he made a deal with organized crime figures to throw a fight to opponent Billy Fox in 1947.But the fight was badly staged and boxing authorities knew the fix was in. La Motta was suspended and fined for throwing the fight.
La Motta later admitted that the whole event was a fiasco.
Read more
September 11, 2017 | Filed Under 9/11, ISIS, Islam, Islamofascism, Jihad, Osama bin Ladden, Religion, Taliban, Terrorism, Warner Todd Huston | Comments Off on
---
Why We Must NEVER Forget the Outrage of 9/11!

-By Warner Todd Huston
It has been 13 years since that horrible day in 2001 when terrorism hit America with a vengeance. But many want to forget and pretend it never happened and we already have a generation of kinds just about to, or soon to enter into their teen years who can't remember what happened on September 11, 2001. It is up to us to keep the memory of that day alive lest we allow it to be repeated.
But how do we approach that remembrance? But looking at an empty word document sitting ready to be filled with my 9/11 remembrance finds words coming slowly and I find it so hard to start this piece.
But I realized why it is so hard for me to start this piece. I am still furious, feelings are still too raw, I still well up when I see video of the towers falling, my heart still stops when I see that heart-wrenching image of bodies falling from windows hundreds of feet in the air. I still get that dark feeling in the pit of my stomach, the same one I felt that morning in 2001.
It's all still too emotional to write a mere memorial. Words fail me.
Read more
September 11, 2017 | Filed Under Warner Todd Huston | Comments Off on
---
NEVER Forget Our Loss
August 28, 2017 | Filed Under Anti-Americanism, Antifa, Civil War, Democrats/Leftists, Education, Ethics, Government, History, Liberals, Redistricting, Warner Todd Huston | Comments Off on
---
Buffalo Soldiers: Will Liberals Attack The Statues to Famous Black Soldiers Who Killed Indians?

-By Warner Todd Huston
In their lust to destroy America's history, anti-American, Antifa fascists have been attacking Civil War statues, statues to our founders, and even statues to Revolutionary War heroes. In their ignorance, they imagine all these statues are black and white instances of evil. But to prove that history isn't just a black and white issue, there is the history of the black soldiers of the western armies who became famous killing American Indians. What will these idiots do with statues to the famed Buffalo Soldiers?
It all amounts to a very inconvenient history for these leftist, Antifa thugs.
These leftists think that all American history is evil, certainly. But they pretend that they are sticking up for minorities with their attacks on the tens of thousands of statues and memorials to various historical figures across the nation.
But there are many statues that might pose a particular problem to these disgusting "social justice warriors." One wonders what these slimeballs who think they are standing up for minorities are going to do with the tricky history of the Buffalo Soldiers?
There are many statues to the famous black soldiers who joined the U.S. Army to fight Indians in the great wild west. Comprising the 9th and 10th Cavalry and the 24th and 25th U.S. Infantry, regiments raised after the Civil War to keep the peace on the frontier.
Read more
August 26, 2017 | Filed Under Democrats/Leftists, Ethics, Liberals, Progressives, Sports, Warner Todd Huston | Comments Off on
---
Hate-Filled, Liberal Sports Writer Stephen Douglas Can't Even Wish a Trump Supporter a Wonderful Marriage

-By Warner Todd Huston
St. Louis Cardinals pitcher Sean Gilmartin is engaged to marry newly appointed Trump TV spokeswoman Kayleigh McEnany and apparently Stephen Douglas doesn't like it.
McEnany announced the engagement by showing her ring in a July 13 Twitter post.
Of course, showing again that liberalism destroys everything it touches, TheBigLead.com's Stephen Douglas had no interest in the announcement made weeks ago until this month when McEnany turned up as a new spokesman for the president on Trump's news videos on Facebook.
The hate Douglas has in his black little heart just shines through in his "story" on the matter.
In any case, here is the tweet McEnany first posted way back in July to celebrate the proposal.
They read you Cinderella you hoped it would come true That 1 day your Prince Charming would rescue u @GilmartinSean pic.twitter.com/IfRPWcn5bS

— Kayleigh McEnany (@kayleighmcenany) July 14, 2016
That belatedly sent Douglas off into a frenzy of snark to attack both the player and the Trump spokesperson — and by extension all conservatives — in an August 10 post where Douglas suddenly noticed the connection between the player and his intended.
Read more
August 23, 2017 | Filed Under Democrats/Leftists, Entertainment, ESPN, Journalism, Liberals, Media, Media Bias, Progressives, Race, Racism, Sports, Warner Todd Huston | Comments Off on
---
ESPN Pulls Asian University of Virginia Announcer Because His Name is Robert Lee

-By Warner Todd Huston
If this isn't the dumbest thing in the news today… According to reports, ESPN pulled an Asian American announcer off the William and Mary at University of Virginia college football game afraid he would enflame racial tensions because, like the famed Confederate General, his name is Robert Lee.
The story was first reported by Clay Travis of the popular sports website OutKickTheCoverage.com.
"To avoid offending left wing idiots," Travis wrote on August 22, "Robert Lee, the Asian college football announcer, not the Confederate General who died in 1870 and shares a name with him, was switched," with another announcer.
Travis cited "multiple Outkick fans inside ESPN," as his source for the story of announcer Lee's reassignment.
"Is there anything more pathetic than ESPN believing people would be offended by an Asian guy named Robert Lee sharing a name with Robert E. Lee and calling a football game?" Travis wrote.
Read more
August 22, 2017 | Filed Under Astronomy, Democrats/Leftists, Education, Ethics, Journalism, Liberals, Media, Media Bias, Progressives, Science, Solar, The Atlantic, Warner Todd Huston | Comments Off on
---
Atlantic Writer Claims Solar Eclipse is 'Racist'

-By Warner Todd Huston
Just ahead of this week's solar eclipse, a writer for The Atlantic implied that the solar system was "racist" because the path of the eclipse fell across areas of the country filled mostly with white people.
The August 18 piece entitled, "American Blackout," seems to have been presented without satiric intent and is tagged "science" — not humor — on the left-wing news magazine's website.
The piece, written by Brooklyn Law School professor Alive Ristroph, began saying that the path of the eclipse falls on white areas of the country, a fact that "presumably" doesn't prove that the solar system is racist.
On August 21, 2017, a total solar eclipse will arrive mid-morning on the coast of Oregon. It has been dubbed the Great American Eclipse, and along most of its path, there live almost no black people… Presumably, this is not explained by the implicit bias of the solar system.
Presumably? Is there doubt that "the solar system" does not have any sort of racial animus?
Still, proving that literally everything is "racism" to liberals, the author then brusquely brushes aside the obvious truth that the solar system is indifferent to human racial bias and claimed, "Still, an eclipse chaser is always tempted to believe that the skies are relaying a message."
Are they?
Read more
August 16, 2017 | Filed Under Antifa, Civil War, Democracy, Democrats/Leftists, Ethics, Government Corruption, History, Liberals, Progressives, Rights, Warner Todd Huston | Comments Off on
---
City of Baltimore Removes Four Confederate Statues Under Cover of Night

-By Warner Todd Huston
In a stealth purging of history, the city of Baltimore removed four Confederate statues from city property under cover of night early on Tuesday morning.
City crews began the destruction of the monuments just before midnight and finished by 5:30 AM, The Hill reported.
The city council quietly approved the removal late on Monday in a unanimous vote.
"It's done," Baltimore Mayor Catherine Pugh told the Baltimore Sun. "They needed to come down. My concern is for the safety and security of our people. We moved as quickly as we could."
"I did not want to endanger people in my own city," the African American mayor said. "I had begun discussions with contractors and so forth about how long it would take to remove them. I am a responsible person, so we moved as quickly as we could. "
The statues removed included a memorial to Supreme Court Justice Roger B. Taney, as well as Confederate Generals Robert E. Lee and Thomas "Stonewall" Jackson.
Read more
August 13, 2017 | Filed Under Anti-Americanism, Black Lives Matter, Congress, Crime, Democrats/Leftists, Ethics, Free Speech, Government Corruption, KKK, Liberals, Media Bias, Police, Progressives, Race, Racism, Rape, Senate, Warner Todd Huston | Comments Off on
---
Sorry, Liberals, You Don't Get to Have Moral Outrage Over Charlottesville Murder

-By Warner Todd Huston
A monster went to Charlottesville, Virginia, over the weekend and used his car to kill a pedestrian standing on the street. This criminal deserves the worst the law can do to him not to mention that his name should become a black mark in history. But, liberals don't deserve to use this creep as their focus for moral outrage or to use him as a weapon to attack "the right" because liberals wasted their moral authority by ignoring the many deaths and other outrages perpetrated by members of the Black Lives Matter and Occupy Wall Street movements.
After literally years, now, of liberals claiming people from "the right" are "dangerous," "bloodthirsty," "murderous," "violent," and any other label they care to use, the left finally got their monster. But on the way to this ONE guy "from the right" who committed murder, they've time and again ignored murderers when they came from within their own ranks.
Before we get to the left's wasted moral authority, though, we need to clear up so definitions.
There is factually no difference between Nazi-styled racists and the Black Lives Matter movement. Both are racist groups bent on separating their favored races from society and creating a segregated section for themselves. Both constantly spout hate against every race but their own. Both have been responsible for riots, property destruction, and deaths. In fact, BLM is guiltier of such things than any Nazi, Alt-Right, or white supremacist group. But they should be loathed equally, and both denounced as domestic terrorist groups.
Yet, the left will use this James Alex Fields, Jr., as a rallying point to claim that "the right" is dangerous and deserves to have their free speech curtailed.
First, we need to clear up this "the right," nonsense.
Read more
August 11, 2017 | Filed Under Sports, Warner Todd Huston | Comments Off on
---
Girls Softball Team Disqualified from Tournament for Social Media 'Middle Finger' Photo

-By Warner Todd Huston
A girl's softball team in Mechanicsville, Virginia, lost its spot in the Junior League World Series in Kirkland, Washington, this year after a team member posted a photo of some of the girls giving the finger to an opposing team.
The team banned from the tournament was Mechanicsville's Atlee junior softball team made up of girls between 12 and 14 years of age. Atlee lost its spot in the tournament despite apologizing for the untoward social media photo, the Washington Post reported.
The punishment was handed down after last Friday's game when six members of the Atlee team were seen giving an opposing team the finger in a photo posted to snapchat earlier that Friday afternoon.
After forcing the team to forfeit, Little League spokesman Kevin Fountain called the photo a violation of the league's rules of good sportsmanship and said the taunting was enough to cancel the girls' participation in the tournament.
Naturally, Atlee team manager Scott Currie lamented the league's decision and said officials went overboard.
Read more
August 4, 2017 | Filed Under Anti-Americanism, Environment, Warner Todd Huston | Comments Off on
---
Bees are Back: Liberal Environmental Doomsaying Proven Wrong… Again

-By Warner Todd Huston
For years leftist doomsayers in the envirowacko movement have been wringing hands that bees were dying off saying their demise would be the end of the world. But now the bee population is recovering and suddenly envirowackos are just shrugging.
Bees are a very important part of the world's ecology serving as a chief element in the pollination of plants. But for the better part of a decade bees have been suffering from a syndrome labeled Colony Collapse Disorder, a catastrophic malady that has been killing bees all across the continent.
Scientists still don't really know exactly what has been causing the bee mass die off, but one thing is sure, it would be a bad thing if the nation's bee population were to disappear.
Naturally, leftist envirowackos have said the bee problem is the end of days and have made a lot of noise abut how it is all because of corporate America and global warming. But, now it looks like the bee population is starting to recover. So, will the left apologize for their alarmism? Not a chance.
Read more
July 28, 2017 | Filed Under Anti-Americanism, Congress, Democrats/Leftists, Ethics, Government Corruption, Liberals, Progressives, Russia, Senate, Warner Todd Huston | Comments Off on
---
Senate Democrats Delay Witness In Russia Probe Who Would Have Implicated Liberal Operatives

-By Warner Todd Huston
After over a year of Democrats screaming from the rooftops that they want to get down to the truth about Russia, yesterday Senate Dems used a tricky Senate rule to delay the testimony of a key witness because his testimony would have likely implicated a bunch of Democrat operatives.
It looks like a political hatchet job is their real motive, not any search for the truth.
Breitbart News has the story:
Senate Democrats cut short a Senate Judiciary Committee hearing on Wednesday, delaying the widely-anticipated testimony of a witness who would have cast aspersion on the company responsible for creating the Trump dossier.

Using a parliamentary maneuver, Senate Democrats invoked a two-hour limit on the hearing before Bill Browder, CEO and co-founder of Hermitage Capital, could testify on how he was targeted by Fusion GPS and its co-founder Glenn Simpson, on behalf of Russian interests.
So, just what did this Fusion GPS do in this complicated story?
Read more
July 23, 2017 | Filed Under Anti-Americanism, Conservatives, Democrats/Leftists, Ethics, GOP, Government, Government Corruption, Journalism, Liberals, Media, Media Bias, Progressives, Republicans, Senate, Sports, Warner Todd Huston | Comments Off on
---
Left-Wing 'Esquire' Hit Piece on Curt Schilling Amazing for its Myopia

-By Warner Todd Huston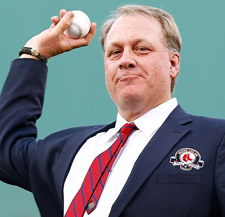 A hit piece on the conservative former Red Sox star Curt Schilling in Esquire magazine last month is amazing for its myopic liberalism. The piece conflates the opinion of left-wing sports writers to how "everyone" feels about Schilling, is incredible for its tone deafness, and exhibits a complete lack of introspection by the liberal writer about his own and the sports media's liberalism.
Written by former Al Jazeera America producer Timothy Bella, the long screed against Schilling is made up of paragraph after paragraph demeaning the star pitcher and sports commentator and seems utterly oblivious to the fact that what it says about its subject's demeanor can be said, only with reverse political ideology, about every foaming at the mouth liberal sports commentator working today. Introspection seems to be missing from Bella's repertoire.
There is certainly no mistaking how liberal, Al Jazeera employee Bella feels abut Schilling. He is "racist," "transphobic," "unrealistic," "right-wing," "offensive," "bitter," and maybe even a "Nazi." And that is just in the first few paragraphs.
Bella also writes the entire article as if his brand of extreme leftism is a middle of the road ideology.
Read more
July 16, 2017 | Filed Under BBC, Cable, Entertainment, TV, Warner Todd Huston | Comments Off on
---
A Likely Outcome for the New Female 'Doctor Who' (And it Probably Won't Be Good)

-By Warner Todd Huston
The BBC has announced that the next person hired to become "The Doctor" in one of England's longest running sci-fi TV shows will be Jodie Whittaker ("Broadchurch"). Yes, Jodie as in a woman. After over 50 years, the next Doctor will be a woman. In this day and age, this choice will present particular pitfalls and here is what I think will most likely happen. Hint: it ain't gonna be good.
First, I should say that I am not against the idea of a woman taking the role. In fact, they had a precursor of the concept over the last few seasons with the Missy/Master character where they had "The Master"regenerate into a woman (The Master is a rival — and quite mad — Time Lord to The Doctor). As far as I am concerned, the woman who filled the role of Missy (Michelle Gomez) did a fantastic turn as the last iteration of The Master. She was wacky, evil, and utterly delicious in the part.
So, I am not necessarily against a female Doctor. Let's just get that clear before the idiot liberals start calling me a sexist and all the other foolish name-calling they wallow in as a replacement for actual conversation.
But, my guess is, turning The Doctor into a woman won't be as successful as Missy/Master and it may not even be Jodie Whittaker's fault.
In fact, my guess is that the show will lose followers and will bottom out in the ratings, and may end up getting canceled if not at the end of Whittaker's run, maybe one more Doctor later. But, I am guessing that Whittaker will be called "the woman who killed 'Doctor Who'" for the rest of her life, no matter what else happens.
Let's put it this way: the potential for disaster is extremely high and it'll be the fault of social justice warriors, leftists, and brainless PC fans everywhere.
Read more
July 15, 2017 | Filed Under Anti-Americanism, CNN, France, Journalism, Liberals, Media, Media Bias, PCism, President, Progressives, Society/Culture, Warner Todd Huston | Comments Off on
---
THIS is How UN-American CNN Is: Anchor Mistakes Amer. Nat'l Anthem for French Nat'l Anthem

-By Warner Todd Huston

Showing how un-American CNN truly is, as President Trump wrapped up his visit to Europe on Thursday, he stood with French President Emmanuel Macron to hear each country's national anthems. But as the American anthem rang out, CNN's Poppy Harlow thought she heard the strains of the French anthem instead of the "Star Spangled Banner."

That's right CNN's anchor didn't even recognize our nation anthem.

As she blathered about other things she has no real knowledge about, the band struck up the American anthem and Harlow said, "Let's just listen in to the French national anthem for just a moment."

Trump put his hand over his heart — a visual cue to Harlow, at least, if she doesn't know what our national anthem sounds like.

Someone in the newsroom likely told her in her ear piece that it was the "Star Spangled Banner" playing, not the French "La Marseillaise."

Then she blurted out, that it was our anthem, not France's.

But the fact that CNN's anchor had no idea what the national anthem of her own country sounded like is telling.
Read more

July 7, 2017 | Filed Under Anti-Americanism, Bruce Rauner, Budget, Business, Chicago, Cook County, Democrats/Leftists, Earmarks, Economy/Finances, Ethics, Government, Government Corruption, House of Representatives, Illinois, Jobs, Liberals, Michael Madigan, Progressives, Property Taxes, Senate, Taxes, Warner Todd Huston | Comments Off on
---
Bankrupt Illinois Slams Citizens With 32% Income Tax Hike, More to Come

-By Warner Todd Huston
As the state of Illinois edges near becoming the first U.S. state to ever be rated junk bond status, the Democrat-controlled legislature of the bankrupt state of Illinois has just voted to slam its citizens with a hefty 32 percent hike in state income taxes.
After a series of delays as a legislature obviously embarrassed by its own actions dithered, the State House finally approved of the Senate's override of the governor's veto with a 71-42 vote burdening the state with a massive tax hike. It was a vote that saw ten of the state's Republican contingent abandon Republican values and join the Democrats in approval.
Thursday's vote permanently increases the state's personal income tax rate from 3.75 percent to 4.95 percent. It also raises the burden on businesses raising the rate from 5.9 percent to seven. It all amounts to a 32 percent hike for the average Illinoisan and a $5 billion tax hike overall.
The new tax hike all the more galling because Illinois already has the highest property taxes in the nation, a fact that often forces retirees out of their homes and fleeing to other states. This is also a situation not lost on the state's African American population, either. Illinois is witnessing a growing number of its African American citizens moving out of the state with Chicago and Cook County residents leaving at the fastest rate.
Read more
July 4, 2017 | Filed Under Alexander Hamilton, Ben Franklin, Declaration of Independence, Founders, George Washington, John Adams, Revolutionary War, Sam Adams, Thomas Jefferson, Warner Todd Huston | Comments Off on
---
John Adams' Reminiscences of the First Independence Day

-By Warner Todd Huston
John Adams was one of the truly indispensable men among our founding fathers. He was the man that wrote one of the first fully written out Constitutions in human history when he wrote the Constitution of Massachusetts. He wrote a seminal book on government that helped inform the founders of our nation, he was an ambassador to France and other European nations, he was our first vice president, our second president, and more.
In fact, Adams was at the center of one of the incidents that set the tone for our national character. When the Redcoats responsible for the Boston Massacre were put under arrest, John Adams stepped forward to represent the Redcoats in court. Many of his fellow patriots were amazed at this offer, some even incensed at Adams for doing so. But Adams said that the rule of law was far more important than merely making points with the home crowd and the Redcoats deserved to have competent representation.
Read more
July 4, 2017 | Filed Under Alexander Hamilton, Declaration of Independence, Founders, George Washington, History, Independence Day, James Madison, John Adams, Revolutionary War, Sam Adams, Warner Todd Huston | Comments Off on
---
Red Skelton's Most Stirring Pledge Of Allegiance

-By Warner Todd Huston
This Independence Day holiday is an excellent time to revisit one of Red Skelton's most endearing works: his recitation of the Pledge of Allegiance and what that pledge means.
Through the 40s, 50s, and 60s, Red Skelton was one of America's most revered funny men. He was everywhere in movies and all across the early TV. Skelton may be little known by today's newer generations, but he is someone we should never forget for his patriotism and clean humor.
He made quite a splash in 1969 with his personalized pledge of Allegiance.
You don't get patriotic entertainment like this anymore…
In the words of Red Skelton:
Read more
July 4, 2017 | Filed Under Alexander Hamilton, Ben Franklin, Declaration of Independence, Democracy, Founders, Government, History, Independence Day, James Madison, John Adams, Revolutionary War, Sam Adams, Thomas Jefferson, Warner Todd Huston | Comments Off on
---
241 Independence Days and Counting, But What Does it all Mean?

-By Warner Todd Huston
Today America enjoys the celebration of 241 years as a nation by noting the day we declared our independence from England. Sadly, that celebration has, for too many, become the "Fourth of July" holiday, a day of picnics, rote parades, "white sales," and for some a day off work. Of course, we should not and don't celebrate any "July Fourth" holiday. We celebrate Independence Day, the day we formally separated from our parent nation and took those first unsteady steps into the world as a nation of our own.
So, what is this Independence Day all about? Well, for one thing we celebrate the gifts that our Creator has given us. That's right, our Founding Fathers started this nation celebrating the gifts of life, liberty and the pursuit of happiness and those natural rights given to us by God, rights that no man or government can take away from us, rights no man can legitimately prevent us from observing.
Contrary to the God-averse America we have devolved into, the Declaration mentions God, the Creator, or the divine multiple times and the Founders rested their entire claim of liberty and freedom on the claim that no government can legitimately take away the natural rights that mankind should and must enjoy.
Read more
July 1, 2017 | Filed Under Anti-Americanism, Communism, Congress, Conservatives, Crime, Democrats/Leftists, Ethics, Government, Government Corruption, History, Homeland Security, Liberals, Progressives, Republicans, Security/Safety, Socialism, Warner Todd Huston | Comments Off on
---
History Shows That Most American Political Violence is Perpetrated by Leftists

-By Warner Todd Huston
After a Bernie Sanders campaign volunteer attempted to assassinate Republican members of Congress in Virginia, many on the left began insisting that "both sides" need to moderate their violent political rhetoric. But history proves that leftists are guilty of most of the politically-motivated violence in the U.S
Democrat volunteer James T. Hodgkinson opened fire as Republicans practiced for a charity baseball game, seriously wounding Rep. Steve Scalise (R-LA), on June 14, 2017. Immediately thereafter, the New York Times blamed Republican "violent rhetoric" for the Democrat shooter's actions. And as the nation took stock of Hodgkinson's actions, many voices also called for "both sides" to stop with the harsh political rhetoric. The conceit is that "both sides" are responsible for Hodgkinson's crime.
June 25, 2017 | Filed Under Democrats/Leftists, Ethics, Founders, Government Corruption, History, ISIS, Islam, Islamofascism, Jihad, Journalism, Liberals, Media, Media Bias, PCism, Progressives, Revolutionary War, Society/Culture, Terrorism, Thomas Jefferson, Warner Todd Huston, Washington Post, Western Civilization | Comments Off on
---
No, Fake News Media, Thomas Jefferson is NOT the 'First President to Have a Muslim Iftar Dinner'

-By Warner Todd Huston
The media is upset this weekend that President Donald Trump canceled the "White House Muslim Iftar Dinner tradition started by Thomas Jefferson." But the media is wrong in every respect. Thomas Jefferson never held any Iftar dinner and only three out of 45 presidents ever hosted one, so there is no such "tradition" to cancel.
Amy B. Wang of the Washington Post led the pack with this nonsense that Thomas Jefferson held the "first Iftar dinner" with a June 24 piece entitled, "Trump just ended a long tradition of celebrating Ramadan at the White House." (If you can't see the article at the Washington Post, it can be seen at the Greensboro News & Record.)
Once again the claim that Thomas Jefferson held the first Iftar dinner at the White House was trotted out by the Post's Wang. She recounted the time when the diplomatic envoy from the Bey of Tunis, Sidi Soliman Melli Melli, visited Washington during Ramadan in 1805.
Jefferson invited the envoy to the White House for dinner at 3:30 PM — the time most Washingtonians had dinner in those days. But after he sent the invitation he was told that Melli Melli could not partake of a meal until after sunset because of Ramadan. Thomas Jefferson was faced with two choices: cancel the dinner entirely or simply have the meal later in the evening at a time when his guest could attend. Being a good host and a decent person, Jefferson chose the latter.
But in fact, all Jefferson did was change the time of his meal. He had no intention of honoring Islam. Jefferson simply was not honoring the religion of "the Musselmen" — as he termed Muslims at the time — when he changed the time of the meal. Also, there is no evidence that Jefferson asked Melli Melli what sort of food a "Musselman" would eat, so no special food was prepared to suit a Muslim's religious needs. Jefferson neither inquired about religious accommodations nor was any made. All he did was move the time of the meal as a courtesy.
Further, Jefferson sent no letters containing proclamations about the meal being an Iftar dinner nor mentioning Islam, he never mentioned such honors in his private papers, and there is no record that he spoke to anyone about his intentions to honor the Muslim practice of an Iftar dinner.
But to the Post's Wang, that Jefferson had a dinner at all was somehow proof positive that he invented a "tradition" of some sort. And what was the "proof" she presented that it was in Iftar dinner? She quoted the words of liberal historian John Ragosta who gave the scintillating argument, "Yeah, it sounds to me like an Iftar dinner."
Wang went on to insist there has been a "modern tradition" of having an Iftar dinner at the White House. But in truth, only three presidents in all of American history ever held an Iftar dinner.
Bill Clinton held the first one. His dinner was politically motivated because at the time the growing Muslim-American community was leaning toward becoming a Republican constituency and Clinton was looking to peel Muslim voters away from the GOP.
George W. Bush followed Clinton's practice of holding Iftar dinners because he wanted to prove that the U.S. wasn't looking to go to war with all of Islam in the wake of the attacks on 9/11/2001 and the subsequent implementation of the war on terror. His celebration of Iftar was a diplomatic effort.
And, naturally, Barack Obama held them because he had a personal connection to Islam through his childhood growing up in Indonesia and being raised during that time as a Muslim.
But three presidents out of 45 does not make a "tradition."
Read more
June 17, 2017 | Filed Under Animal Rights, Animals, Humor, Illinois, Satire, Warner Todd Huston | Comments Off on
---
Illinois Democrat Sponsors Bill to Kill all White Puppies in State Because They Have White Privilege

-By Warner Todd Huston
Illinois Rep. Julie Stratin of Chicago's 11th District has introduced a bill to have all state shelters immediately euthanize dogs with predominantly white coats. Stratin says that white dogs represent too much white privilege and she wants to level the playing field for dark colored dogs, the Chicago Tribune Times reports.
Stratin's bill would ban white dogs from being sold in the state, though on objection from House Republicans, Stratin did add a clause to the bill stating that all white dogs currently living in the Land of Lincoln among private owners could live out their normal life spans and escape being euthanized.
The bill also sets up a pet owner's registry so that the state can track dog owners to make sure no new white dogs are brought into the state. And a waiting period of three days is set so that state inspectors can affirm that any new dog sold in the state has fur that is 50 percent or less white.
The bill sets up a new office of DoggyID and with inspector's jobs offering a starting salary of $75,000 a year with full union benefits.
"It's time that the brown and blacks puppies get much needed relief from this state," Stratin said on the floor of the House on Thursday. "White dogs in shelters continue to be adopted at higher rates than the minority dogs and as a compassionate society we should move to even the playing field. It's time to stop this gross white privilege!"
The bill will also fine pet owners $500 for a first time offense of buying a white dog and pet shops will be find $10,000 if they are found non-compliant with the new law.
Illinois Republican House Minority leader Jimmy Dunker praised the bill after successfully cutting its proposed budget from $10 million annually to only $4 million by raising fees for dog owner licenses.
"Illinois is a proud dog state and if we are to govern successfully we must reach not only into the Illinois House but the dog house," Dunker proudly said.
The bill is headed to the Illinois Senate and will likely be approved by next Thursday. From there it will head to Governor Bruce Runner's desk.
However, the bill has a murky future once it makes it to the governor. The state's chief executive said that he will only sign the bill if the economic impact on licensing for pet shops is cut in half, something that isn't likely in the Democrat-led government in Springfield. Read more
June 16, 2017 | Filed Under Democrats/Leftists, Ethics, Liberals, Progressives, Sports, Warner Todd Huston | Comments Off on
---
A Reply to ESPN's Jim Brady on the Network's Liberal Bias Problem

-By Warner Todd Huston

Recently ESPN's Jim Brady was unhappy with some o the things I have been writing at Breitbart Sports. He Tweeted a few questions at me demanding that I answer to his accusations. So, this is my reply to his pointed requests…
Over the past year, Breitbart Spots has been hitting cable sports network ESPN pretty hard over the question of its liberal bias. Or, as ESPN ombudsman Jim Brady recently said in a tweet aimed at this reporter, "beating that same dead horse."
Having had enough of that beating, on Wednesday Brady sent a pair of tweets needling Breitbart for our opinion on the matter. In his tweets, Brady insisted that he was misquoted over his comments in a December 1, 2016, article exploring the perceived liberal bias of the network entitled, "Inside and out, ESPN dealing with changing political dynamics."
Here are Brady's qualms about our coverage of the article:
Hey, @warnerthuston: Please cite the exact language where I said what you claim. Good luck with that. pic.twitter.com/yroSYlhTmi

— Jim Brady (@jimbrady) June 14, 2017
Let me help you out, @warnerthuston… Hope this helps, and you stop beating that same dead horse. pic.twitter.com/fQsYsMciZY

— Jim Brady (@jimbrady) June 14, 2017
First, I do want to say this: Perhaps I was too glib to state outright that Mr. Brady "reached the conclusion" that there was no liberal bias at ESPN. He most certainly did add some language accepting of the charge of bias. I can admit that I let my feelings about the totality of his piece overshadow his careful lip service to the bias problem. I must allow that he did cover his bases well in his piece last year.
Next, as I promised in my Twitter replies, I will recount his exact quotes, without being diluted by my commentary, to show where he did begrudgingly state that there is some issue with liberal bias at his network.
Read more
June 9, 2017 | Filed Under 2nd Amendment, Anti-Americanism, Cable, Constitution, Democrats/Leftists, Entertainment, Ethics, Government, Guns, Liberals, Progressives, TV, Warner Todd Huston | Comments Off on
---
Kim Kardashian Wants America's Guns Banned, But Not For Her Bodyguards

-By Warner Todd Huston
TV reality show star Kim Kardashian, the woman who is famous because someone released her sex tape, is now trying to wade into political debates, this time saying that she wants heavier restrictions on America's Second Amendment rights… but not for her armed bodyguards, of course.
In an attempt to prove that her large posterior isn't her only asset, Kardashian attempted to show that she understands the anti-gun debate with an all-caps message posted to her website.
As the Daily Caller's David Hookstead noted, "the message is crystal clear: rich and famous people should have the right to use guns to defend themselves, but it should be insanely hard for everybody else to get their hands on firearms."
After blathering for several all-caps paragraphs on gun violence, Kardashian got to the nub of her argument with the following: Read more
Next Page »
Social Networking
Help the Soldiers!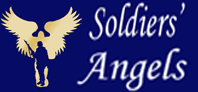 American Genius
Our Founding Ideas
---
"Governments are instituted among men,deriving their just powers from the consent of the governed." Declaration of Independence July 4, 1776
---
Recently Written
Featured Sites



What THEY Say:
Foreign News In English
Illini Alliance
Blogroll
Political Parties

Contact Us
Email Publius' Forum
Archives
Links
Other Blogs
MilBlogs
Religion

Gun Rights
Education
Radio Hosts