January 13, 2018 | Filed Under Anti-Americanism, Business, Capitalism, Conservatives, Democrats/Leftists, Economy/Finances, Ethics, GOP, Government, Government Corruption, Liberals, Progressives, Republicans, Taxes, Warner Todd Huston | Comments Off on
---
California and Illinois Rank as Worst States and People are Moving Out in Droves

-By Warner Todd Huston
More people left the deep blue, left-wing states of California and Illinois than any other state in 2017, according to U-Haul rental rankings released this month.
The worst five states everyone wants to leave includes one purple state and four deep blue, Democrat-run states while the top five states people are moving into are all very red, Republican states, the new ranking shows.
The U-Haul tracking of rented moving trucks and trailers identifies Texas as the number one state Americans are moving to with Florida, Arkansas, South Carolina, and Tennessee rounding out the top five most alluring states.
"The Dallas/Fort Worth area continues to grow. Due to the attractive tax incentives for corporations, large companies are flocking into the Dallas area: Toyota, Dr. Pepper, Exxon, T.I., etc. Housing development is booming everywhere in the Dallas/Fort Worth area," U-Haul's Debbie Morales said. "Everywhere you look, new businesses, homes and apartment/condo buildings are going up. There are plenty of things to do in Texas: the largest urban arts district in the nation, rodeos, the state fair/Cotton Bowl, and major professional sports teams. Also, the climate in Dallas is great if you like four distinct seasons. The economy is up as Dallas employment is at an all-time high. So why not move to Texas?"
The bottom five are telling, indeed. The worst state for out-migration is California. The most liberal state in the country is followed by liberal Illinois, Pennsylvania, the politically purple state of Michigan, and finally far left Massachusetts.
So, it is clear. Politically liberal blue states are losing citizens in droves to successful, low tax Republican red states.
Is it any surprise? Who wants to live in a failing, anti-American state like California or Illinois?
Read more
January 12, 2018 | Filed Under Anti-Americanism, Budget, Business, Capitalism, Democrats/Leftists, Economy/Finances, Government, Government Corruption, Liberals, Progressives, Socialism, Taxes, Warner Todd Huston, Washington | Comments Off on
---
Seattle Soda Tax Worst Case Showing How Liberals Hurt the Little Guy

-By Warner Todd Huston
Most Americans pay between $8 and $12 for a case of soda, depending on where you are and how much tax is levied upon the purchase. But not if you live in Seattle. Thanks to the left-wing city's new soda tax, residents of The Emerald City are now paying almost $20 a case for their soda fix. Who do you think this hurts the most? Right. The poor and middle classes.
The new tax went into effect on January 1 and the new cost is so outrageous that most stores are going to the expense of creating signs and posters to inform customers about why the prices of their sugared drinks have soared.
#seattle city #sodatax means an extra 35cents for a 20oz bottle.
extra 21cents for a 12oz can #komonews pic.twitter.com/24KnC8JOF8

— Suzanne Phan (@SuzannePhan) January 5, 2018
Not surprisingly, many regular shoppers in the city have already started making plans to either drive outside the city to get their sugared drinks, or to start giving it up altogether.
"We'll just go ahead and make the trip outside the city when we want to buy some," Seattle citizen Dennis Peterson told KOMO News.
So, what is the deal with this foolish tax? Naturally, the city's politicians think that the tax will bring in millions in new revenue. Time to pop the champaign corks because the gravy train is getting its steam on… if I can mix metaphors.
Read more
January 6, 2018 | Filed Under Anti-Americanism, Congress, Crime, Democrats/Leftists, Donald Trump, Ethics, FBI, GOP, Government Corruption, Liberals, President, Republicans, Russia, Warner Todd Huston | Comments Off on
---
Robert Mueller's Anti-Trump Grand Jury Slammed as a Biased 'Black Lives Matter Rally'

-By Warner Todd Huston
As each day passes, it increasingly appears that Special Counsel Robert Mueller's so-called "investigation" into the Democrats' claims that Trump "colluded" with Russia to affect the 2016 election is proving itself to be worse than a snipe hunt. But a recent report on the make up of Muller's grand jury adds to that perception.
If you thought that Special Counsel Robert Mueller's effort to destroy Donald Trump with his faux Russia probe was a partisan joke that was fixed from the beginning, the makeup of his "grand jury" will probably cinch your low opinion of his efforts.
Mueller has been relying on a grand jury that meets each Friday in Washington DC. It has handed Mueller indictments against Paul Manafort and George Papadopoulos, but neither indictment has had anything to do with Trump or any possible connections to Russia.
The federal grand jury that has been handing down indictments that thus far have had no connection at all to Russia or Trump appears to be a thoroughly biased operation, according to Page Six:
Read more
January 1, 2018 | Filed Under Budget, Donald Trump, Economy/Finances, Government, Government Corruption, Jobs, President, Republicans, Taxes, Warner Todd Huston | Comments Off on
---
Donald Trump Has Trimmed Thousands of Government Workers, But So Far it is Tens of Thousands Too Few

-By Warner Todd Huston
An article in the Washington Post cries that President Donald Trump has trimmed thousands of federal workers and cut federal budgets by millions. But let's hope that he will fire many tens of thousands more useless, expensive, unnecessary government workers before he is done.
So far, one year into his presidency, Donald Trump has trimmed some 16,000 federal workers, the Post says. He has done this by telling workers that there is a freeze on their positions, he has done this by budget cuts and lay offs, he has done this by not hiring replacements for retiring workers or workers that quit, and he has done this by letting government workers know that their gravy train has skidded to a halt causing many to quit for the private sector (or retire).
The president has also inculcated in his department heads a new era of accountability for the duties government workers perform. Trump has let it be known that merely sliding on assuming that their job is permanent regardless of performance is over. This has caused thousands to quit their jobs because they know they cannot show that they are useful workers turning out a necessary product.
Another way Trump has slowed the growth in government is that he hasn't taken advantage of the power to appoint dozens of top positions within government agencies. This has put a complete halt to more hiring. What usually happens when a new president comes to office is that he puts a load of friends and donors in these positions and then those people go on a hiring spree to put their friends and buddies into open or soon to open federal jobs.
Read more
December 25, 2017 | Filed Under Christmas, Warner Todd Huston | Comments Off on
---
Merry Christmas 2017: A Light Unto All Mankind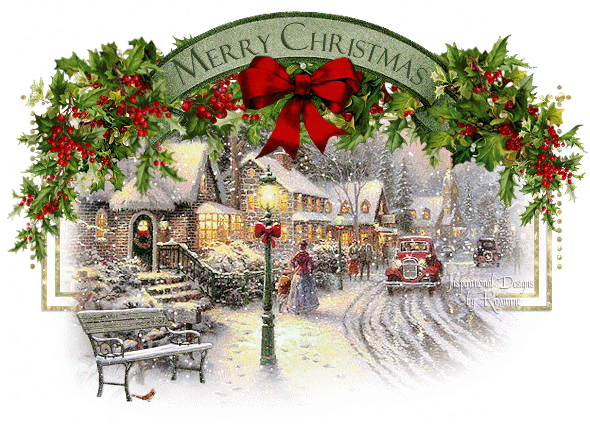 Merry Christmas, 2017
"And unto you a child is born." With that promise Earth was given the promise of a light unto all men, a light that will lead us to our salvation if only we choose to accept that path.
Even if you are not a Christian, even if you're not especially religious, if you claim another religion or none at all, the path that Christ walked when he was born into this world is a path from which we can all learn. It is one worthy of study and acceptance even if only as an example of the best way to live. Christ's path is, indeed, a philosophy worthy of consideration for it is one based on service to your fellows, love for all, and a suppression of one's selfishness in order to pursue a higher calling.
What could be a better path, even for the non-religious?
So, as we celebrate this Christmas Day, the day meant to memorialize the birth of Christ, and as we head into 2017 let us all strive to work harder to be of service to our fellows. Let us engage in those random acts of kindness that makes everyone's lives so much more fulfilling–not to mention easier. Let us remember to say thank you to those who have done something for us and let us offer our own actions for others without expecting immediate repayment.
Let's try and leave this place a bit better off than we found it.
I want to thank each and every one of you for having been such wonderfully loyal readers and for you folks that have only been recent visitors, may you find a home here for the upcoming days. We hope to give you a Christmas gift that never stops giving here at Publius Forum.
May God Bless you all and enjoy the day with your family and friends.
Merry Christmas and, if you don't visit again before the end of the year, may you have a Happy New Year
Yours,
Warner Todd Huston
Publisher, PubliusForum.com
December 25, 2017 | Filed Under Christmas, Warner Todd Huston | Comments Off on
---
VIDEO: Linus Tells Us the True Meaning of Christmas

So, what is the true meaning of Christmas? Linus knows…

December 25, 2017 | Filed Under Christmas, Ronald Reagan, Warner Todd Huston | Comments Off on
---
VIDEO: Christmas at The White House–Ronald Reagan Reads the Story of Christ to Children in 1982

In the inaugural broadcast of NBC's "Christmas in Washington," part of the program included then-President Ronald Reagan reading "A Solitary Life," a parable of the life of Jesus Christ, to children gathered at the White House.

After nearly 2,000 years, Jesus today is "the centerpiece of much of the human race," says President Reagan. All the armies, govrnments, and powers of this world have not affected the world in any way as powerfully as this "one solitary life," he explains…

Read more at CNSNews.com.

December 19, 2017 | Filed Under Budget, Business, Capitalism, Donald Trump, Economy/Finances, Jobs, Taxes, Warner Todd Huston | Comments Off on
---
Breaking: House Passes Historic Tax Relief Bill, But Real Story Is the 12 Republicans Who Voted Against It

Donald Trump is one step away from yet another major victory as the House of Representatives has passed the massive tax relief bill the president promised to pass on the campaign trail.

Here is the list of Republicans who voted "no" on the bill are as follows:
Dana Rohrabacher-CA-48
Darrell Issa-CA-49
Walter B. Jones-NC-3
Frank A. LoBiondo-NJ-2
Christopher H. Smith-NJ-4
Leonard Lance-NJ-7
Rodney Frelinghuysen-NJ-11
Lee Zeldin-NY-1
Peter T. King-NY-2
Dan Donovan-NY-11
John J. Faso-NY-19
Elise Stefanik-NY-21
See full report: Breaking: House Passes Historic Tax Relief Bill, But Real Story Is the 12 Republicans Who Voted Against It Read more
December 19, 2017 | Filed Under Christmas, Democrats/Leftists, Ethics, Holiday, Kwanzaa, Liberals, Progressives, Socialism, Warner Todd Huston | Comments Off on
---
The Fake Kwanzaa 'Holiday': A Scam Created by A Racist Con Man, Rapist And Torturer

-By Warner Todd Huston

Every year I post a piece about the shocking truth about the scam that is Kwanzaa. It is a racist holiday created by a rapist and torturer who has posed as a "professor." This year will be no exception.
Kwanzaa, the purported "African" holiday celebrated only in the United States, is the ultimate politically correct holiday. It is little observed, even by our own African American community, of course, but those that do celebrate it are wholly unaware that this faux holiday was created in 1965 by a man with a very troubled past. For Kwanzaa's creator, Maulana Karenga, has a violent, racist criminal record, and is even a rapist who was convicted of torturing his victims.
Each year we are treated to one gauzy, fluff piece after another about how great Kwanzaa is by one PC spewing columnist or the other. This year, for instance, a "scholar" who claims to study the "oppression" of blacks in America today insisted in a piece for the Associated Press that Kwanzaa is an "important" holiday that is a wondrous time for "communal self-affirmation." Then there was 2015's Dallas Morning News piece titled,"Look forward to Kwanzaa celebrations with storytelling, music and more." We even find such helpful sites as TeacherPlanet.com's, "Kwanzaa Resources for Teachers." And last year we got the happy talk from Illinois with City Plans Kwanzaa Celebration December 26. Yes, the world is filled with celebratory lionization of Kwanzaa.
But about a half dozen years ago, the Houston Chronicle got in the act with a piece by Leslie Casimir titled "Learning about Kwanzaa from the holiday's creator." This one, though, was a bit different than the usual how-great-is-Kwanzaa theme because this particular piece celebrated the inventor of the faux holiday, Maulana Karenga, himself. So, instead of merely celebrating the manufactured holiday, Casimir amazingly made a hero of the rapist, race monger and violent thug who created it! To Casimir, Kwanzaa creator "Maulana Karenga" was a hero.
Read more
December 19, 2017 | Filed Under Anti-Americanism, Capitalism, Conservatives, Donald Trump, Economy/Finances, Elections, GOP, House of Representatives, Jobs, Liberals, Policy, President, Republicans, Taxes, Warner Todd Huston | Comments Off on
---
Feel Good, Conservatives, You Are 100% Vindicated For Voting for Donald Trump

-By Warner Todd Huston
Only a year into his presidency, the Democrats and their lapdogs in the leftist media have declared President Donald Trump to be the worst president in history. Of course, we all know that Barack Obama and Jimmy Carter (you can add James Buchanan) have already earned that title. Still, though, as the media pounds you every day with its Trump Derangement Syndrome, you may feel a bit depressed as a Trump voter. Well, here are four big reasons why you have been vindicated for voting for Trump and why even if he doesn't do anything else he is already a great success.
Despite being in office only a year, President Donald J. Trump has had a string of important achievements, but it is the flavor of those successes that is remarkable. Considering that Trump always hovered around the political center — and sometimes the center-left — during his 50 years in the media spotlight, as president he has led a series of quite conservative campaigns. He's eliminated hundreds of Obama's destructive regulations, pumped up the economy, effected a directional change to the right in our court system, returned the country to a more U.S. focused foreign policy, and likely swung a tax cut (which appeared to be only days away at the writing of this article).
For conservatives, even if for the next four years Trump decides to just coast on his first year's achievements, he has already justified his election and earned your vote. But, all signs point to him continuing these campaigns as his presidency rolls onward, so if you are a conservative, you are must realize that you have been vindicated if you voted for the president.
Reason One: Trump the Regulation Cutter
When Barack Obama came to office, he promised to cut regulations. It was one of his first major lies as president. Indeed, the cost of his avalanche of regulations cost the country over $300 billion in just the first two years of his regime. His plans to swamp the nation with regulations was so extreme that in 2012 he refused to even submit his regulatory plans to Congress as is required by law because he knew it would shock the nation. And that was only two years after Obama promised to have the "most ethical administration in history."
Read more
December 13, 2017 | Filed Under Alabama, Congress, Democrats/Leftists, Elections, Government, House of Representatives, Liberals, Senate, Warner Todd Huston | Comments Off on
---
Congrats to 'Doug Moore': Texas Democrat Sheila Jackson Lee Doesn't Even Know Who Won in Alabama

-By Warner Todd Huston
Texas Congresscritter Sheila Jackson Lee has always been a one woman gaffe factory and last night she was at it again proving that she doesn't even know the main actors in the biggest political story of the month after she congratulated "Doug Moore" for winning the Alabama Senate election.
On December 12, Alabamans went to the polls and in a shocking upset elected Democrat Doug Jones to the U.S. Senate. Jones overcame a 20 point deficit to beat troubled Republican candidate Roy Moore to take the seat vacated by Trump's U.S. Attorney General, Jeff Sessions.
Apparently, Sheila Jackson Lee wanted to get in on sending congratulations to her fellow Democrat, but even though the Moore/Jones race was THE most talked about race in the entire country over the last few months, Lee didn't even know who the heck she was talking about.
It was a momentous win for the Democrat Party because no Democrat has won a seat there since 1992.
So, Democrats all across the country were crowing from the rooftops, to be sure.
Late on Election Day, Jackson Lee jumped to her Twitter account to congratulate Doug Jones for winning the election, but foolishly mashed up his name with Roy Moore's calling Jones "Doug Moore."
Naturally, as soon as her staffer saw how stupid she was, they deleted the tweet and replaced it with one containing the right name!
Read more
December 7, 2017 | Filed Under History, Warner Todd Huston, WWII | Comments Off on
---
Pearl Harbor: Dec. 7, 1941, A Day That Will 'Will Live in Infamy'
On Dec. 9th, 1941, the Japanese launched a sneak attack on our forces at Pearl Harbor, Hawaii. As a result, America formally joined the war against the Axis powers.
2,402 American servicemen were killed and 1,282 were wounded.
This is in memory of them.
December 1, 2017 | Filed Under Business, Capitalism, Chicago, Cook County, Cook County Board, Democrats/Leftists, Economy/Finances, Government, Government Corruption, Liberals, Money, Progressives, Taxes, Warner Todd Huston | Comments Off on
---
Tax Victory: Chicago/Cook County Soda Tax Canceled Starting Today

-By Warner Todd Huston
Over the last few days a western Cook County Walmart store hoisted a banner celebrating the end of the Cook County soda tax. The Walmart sign proves what a terrible idea this tax really was.
Months ago the county board for Cook, the county that boasts Chicago as its hub, levied a one cent per ounce tax on soda pop and sugared drinks. The tax was never popular. Even when it was passing the people were in the process of rising up against it and eventually the pressure got so bad that the board capitulated and announced that December 1 would mark the end of the tax.
The tax was set at a penny per ounce, so that was a hike of 20 cents per bottles of pop in a store cooler, 50 cents on a Double Gulp at 7-Eleven, and $2.88 on a case of pop at any Cook County store.
The tax was supposed to raise hundreds of millions of dollars for the county budget over the next few years, but it was revealed that the county expected $18 million in new tax revenue in the first month of the tax. But all officials really got was $300,000 because people either bought their pop in another county or stopped buying pop altogether. So, when ever you hear a government entity proclaim how much they will make in taxes with a new tax, know this is always a lie.
Think I am just blowing steam? We go back to the Walmart mentioned above. This Walmart in Streamwood, a far western city in Cook County, had posted this sign in the week leading up to the end of the tax:
Folks, let's realize what this sign really means. It means that Walmart felt it was worth the expenditure of a few hundred dollars to create this banner to alert customers that they can buy soda again without the odious tax.
Read more
November 30, 2017 | Filed Under Anti-Americanism, Sports, Warner Todd Huston | Comments Off on
---
Charles Barkley Calls Steve Bannon a 'White Separatist'

-By Warner Todd Huston
In comments attacking Alabama Republican Senate Candidate Roy Moore, former basketball great Charles Barkley called former presidential advisor Steven Bannon a "white separatist."
The former Philadelphia 76ers power forward waded into the Alabama Senate race insisting that the Republican candidate should never have gotten as far as he has, not because of the unproven accusations of sexual misconduct, but because he associated himself with the "white separatist" Bannon.
Barkley made his comments to the press before the November 25 Alabama-Auburn football game, according to USA Today.
"Roy Moore is running with Steve Bannon as his right-hand man, who is a white separatist," Barkley said on Saturday.
"I'm not even going to get into the women stuff," Barkley continued. "But the guy — how can you be a white separatist and represent all the constituents in your state? I mean, everybody is going crazy over this sexual allegations, but Roy Moore, to me, when he brought in Steve Bannon, should have been disqualified."
Read more
November 23, 2017 | Filed Under Thanksgiving, Warner Todd Huston | Comments Off on
---
Abraham Lincoln's 1863 Thanksgiving Proclamation
During the Civil War, both presidents, Lincoln and Jeff Davis, issued Thanksgiving Day proclamations and celebration of the holiday as we know it grew as a result.
We all know about the famed Pilgrims who feasted with the local Indians in 1621, but after that the holiday was only observed once in a while. When he was the general commanding the American forces during the Revolution, George Washington issued a Thanksgiving proclamation in December of 1777. After the war, in 1789, he did so once again. Then, as President, John Adams also issued proclamations for two of his four years in the highest office of the land. But after that it was more or less a forgotten idea.
It wasn't until 1863, in the midst of a great war, that President Lincoln revived the tradition. The northern president wasn't the only one to do this during the war, though. President Jefferson Davis had issued his Thanksgiving Day proclamation a year earlier, in 1862. Jefferson's idea of Thanksgiving was a bit different than the one we think of today. The southern President had declared that the south's observance would be a day of fasting and reflection, not feasting and revelry.
Of course, the holiday we are familiar with is connected to Lincoln's proclamation. But, apparently the proclamation was not all Lincoln's idea. It wasn't just the war that spurred Lincoln to issue his proclamation, but a letter from a woman named Sarah Hale that convinced him to do so. Hale, the writer of the poem now called "Mary Had A Little Lamb," had been trying to convince presidents to issue a Thanksgiving proclamation since 1846 and when Lincoln saw her letter he decided to follow her suggestion.
From there our formal national holiday was born.
President Abraham Lincoln's 1863 Thanksgiving Proclamation:
The year that is drawing toward its close has been filled with the blessings of fruitful fields and healthful skies. To these bounties, which are so constantly enjoyed that we are prone to forget the source from which they come, others have been added which are of so extraordinary a nature that they can not fail to penetrate and soften even the heart which is habitually insensible to the ever-watchful providence of Almighty God.
Read more
November 23, 2017 | Filed Under Founders, History, John Adams, Thanksgiving, Warner Todd Huston | Comments Off on
---
President John Adams Thanksgiving: A Proclamation Recommending a National Day of Humiliation, Fasting, and Prayer

Delivered March 6, 1799 by President John Adams
As no truth is more clearly taught in the Volume of Inspiration, nor any more fully demonstrated by the experience of all ages, than that a deep sense and a due acknowledgment of the governing providence of a Supreme Being and of the accountableness of men to Him as the searcher of hearts and righteous distributer of rewards and punishments are conducive equally to the happiness and rectitude of individuals and to the well-being of communities; as it is also most reasonable in itself that men who are made capable of social acts and relations, who owe their improvements to the social state, and who derive their enjoyments from it, should, as a society, make their acknowledgments of dependence and obligation to Him who hath endowed them with these capacities and elevated them in the scale of existence by these distinctions; as it is likewise a plain dictate of duty and a strong sentiment of nature that in circumstances of great urgency and seasons of imminent danger earnest and particular supplications should be made to Him who is able to defend or to destroy; as, moreover, the most precious interests of the people of the United States are still held in jeopardy by the hostile designs and insidious acts of a foreign nation, as well as by the dissemination among them of those principles, subversive of the foundations of all religious, moral, and social obligations, that have produced incalculable mischief and misery in other countries; and as, in fine, the observance of special seasons for public religious solemnities is happily calculated to avert the evils which we ought to deprecate and to excite to the performance of the duties which we ought to discharge by calling and fixing the attention of the people at large to the momentous truths already recited, by affording opportunity to teach and inculcate them by animating devotion and giving to it the character of a national act:
Read more
November 18, 2017 | Filed Under 2nd Amendment, Anti-Americanism, Congress, Constitution, Democrats/Leftists, Ethics, Government, Government Corruption, Gun Control, Guns, Law, Liberals, Progressives, Warner Todd Huston | Comments Off on
---
Gun-Grabbin Gabby Giffords Wants to Take Away Your… Muskets?

-By Warner Todd Huston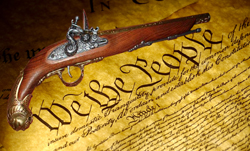 Former Congresswoman Gabby Giffords just gave us more proof that the left's real goal with "gun control" is nothing short of a total elimination of the Second Amendment and a ban on all guns.
One of the first things that liberals insist when discussing "common sense gun control" is that they only want to make America safe, not put an end to the Second Amendment. They piously proclaim themselves to be stewards of the Constitution and insist that they don't want to take your guns away from you.
Then there is their other claim, which the Second Amendment was written in an era where there are only muzzleloading muskets, so perhaps only muzzleloading guns are covered by the law of the land.
But they are liars. And Giffords just proved it.
Read more
November 11, 2017 | Filed Under Air Force, Army, Coast Guard, Conservatives, Constitution, Democracy, Ethics, GOP, Government, Marines, Military, National Guard, Navy, Pentagon, Veterans, Veterans Day, Veterans Day, Warner Todd Huston | Comments Off on
---
Veterans Day, 2017: This is Why Americans Love OUR Veterans

-By Warner Todd Huston
America is a singularly different nation where it concerns our military veterans. We love them. We even have a national holiday to honor them. This is not so in most of the rest of the world. Elsewhere military veterans are not so loved as they are here.
Is that because the United States is the Sparta of the world, loving war more than anything else? Hardly. In fact its because our soldiers bring peace wherever they go, not perpetual war.
In other countries, soldiers are usually the dregs of society, living off the people while at the same time lording over them with machine guns and violence.
In other countries the military is feared by both the people and the government because all too often the army is used to take power and steal away the government for its own aggrandizement. There is no accident that the word "coup" is one rarely spoken in the USA unless when viewing foreign news.
So, not in America. In the USA we respect our soldiers because they respect us as much as they respect the law.
When an American sees a soldier an American will feel pride, not fear. When an American hears that a fellow is a veteran, an American thanks that fellow for his service.
In other countries when people see soldiers they fear them, they loathe them. In other countries they don't want to sit near soldiers on public transportation, they avoid eye contact. Here we shake their hand and ask if they need anything.
So, from us to you, our dear military veterans, we thank you. We thank you for putting your lives on hold while serving us, while making sure we are safe and able to go about our business unafraid of danger, and for putting your own safety at risk.
Happy Veterans Day to you all.
Read more
October 17, 2017 | Filed Under Anti-Americanism, Comic Books, Democrats/Leftists, Entertainment, Ethics, Gays, Liberals, Progressives, Warner Todd Huston | Comments Off on
---
Dear Conservatives, Supergirl Thinks You're Stupid and She Doesn't Want You Watching Her Show

-By Warner Todd Huston
Last week the premiere episode of season three for the CW network's Supergirl debuted, and it had a very clear message for conservative viewers: you are stupid, and you should go away.
As season three kicked off were treated to an evil, sexist, capitalist, Trump-like real estate developer who hates poor people and told that only "morons" don't believe in global warming, all in a show that treats all white males like villains. Well, all but the one who is a geeky, tech guy who is afraid of his shadow, bad with girls, and uncomfortable in his own skin (Last season featured a white guy, of sorts, as Supergirl's needy boyfriend, but he was an alien, not a white human).
It is a long way from the easy-going, inoffensive, and fun show that debuted for a single season on CBS before moving to the CW.
The fingers in the eyes of conservative viewers began in the first minutes of the debut episode, "The Girl of Steel."
The episode opens in the midst of a battle between Supergirl (Melissa Benoist) and a bad guy. She defeats the bad man, of course, and saves her lesbian stepsister and her fiancée in the process.
Next, we are introduced to season three's big baddie who shows up in a meeting as evil capitalist real estate developer Morgan Edge (Adrian Pasdar). He is, of course, a capitalist "exploiter," we are told. During a meeting of city officials, Edge is accused of setting up a "development that would level the whole area and force people from their homes just to build high-rises for the wealthy." Of course. They later call him a "stubborn sexist" who has "all the charisma of a Michael Douglas movie from the 90s."
If you didn't catch that latter reference, it was yet another dig at white men. It referenced actor Michael Douglas' 1993 hit movie Falling Down, a film that cast him as a middle-aged, unemployed, white man who snapped and went on a psychotic shooting spree through downtown Los Angeles.
Read more
October 15, 2017 | Filed Under Anti-Americanism, Entertainment, Sports, Warner Todd Huston | Comments Off on
---
Nate Boyer, NFL Player and Army Veteran Who Helped Colin Kaepernick Take a Knee During Anthem, Pens 'Open Letter'

-By Warner Todd Huston
The former Army Special Forces veteran and NFL player who helped Colin Kaepernick devise his take-a-knee-styled national anthem protest penned an open letter pleading for Americans to "like each other" again.
Boyer, a former Green Berret who was signed by the 49ers as an undrafted free agent in May of 2015, drew ire from many of his Army compatriots by helping former San Francisco 49ers quarterback formulate his idea of kneeling during the anthem last year.
Last September, Kaepernick noted that he, "had a long conversation with Nate Boyer, who is a military vet." He added, "And we were talking to him about, 'How can we get the message back 'on track? And not take away from the military. … But keep the focus on what the issues really are.
"As we talked about it, we came up with taking a knee," Kaepernick concluded last year, "because there are issues that still need to be addressed. And it was also a way to try to show more respect to the men and women that fight for this country."
But the anthem protest inventor who turned free agent last year but was left unsigned for the 2017 season, also noted that he could never stand in honor of the flag and country.
Read more
October 14, 2017 | Filed Under Anti-Americanism, Black Lives Matter, Crime, Democrats/Leftists, DOD, DOJ, Ethics, Government Corruption, Hate Crimes, Homeland Security, Law, Liberals, NAACP, Police, President, Progressives, Race, Racism, The Law, Warner Todd Huston | Comments Off on
---
FBI Warns of Growing Domestic Terror Threat Posed by Black Extremist Groups

-By Warner Todd Huston
The Federal Bureau of Investigation is warning that the country faces an increasing level of threats from acts of domestic terror at the hands of a growing number of "black identity extremist" (BIE) groups.
The bombshell new report released by the FBI's counterterrorism division states that these groups are targeting police.
"[I]t is very likely BIEs proactively target police and openly identify and justify their actions with social-political agendas commensurate with their perceived injustices against African Americans," the report says, according to Fox News.
The report goes on to say that these BIE's began forming after the 2014 shooting of African American teenager Michael Brown in Ferguson, Missouri.
The report mentions that the Bureau began monitoring for threats after the Ferguson riots and in the intervening years have complied a long list of incidents to prove the threat is real. It also noted that these incidents of violence are "likely" to continue.
"It is very likely that BIEs' perceptions of unjust treatment of African-Americans and the perceived unchallenged illegitimate actions of law enforcement will inspire premeditated attacks against law enforcement over the next year," the paper said. "It is very likely additional controversial police shootings of African-Americans and the associated legal proceedings will continue to serve as drivers for violence against law enforcement."
Naturally, minority groups are insisting that the relatively new term "black identity extremists" is "racial profiling" and an example of racism at the FBI.
Read more
October 7, 2017 | Filed Under Warner Todd Huston | Comments Off on
---
My Home and Car Vandalized Because I'm a Conservative Writer

-By Warner Todd Huston

UPDATE: My son helped set up a GoFundMe campaign to help get another used car to replace the one destroyed.
Over the course of this year someone in my neighborhood has targeted me. At first I thought it was just random vandals as the attacks were penny-ante nonsense, but now I am pretty sure it is being done by someone who knows I am a conservative writer who has a body of work stretching back to 2001 and they are trying to intimidate me.
It started early this year when a flag was pulled off my flag staff and left ripped and in pieces on my lawn.
I replaced the flag imagining it was just local punks acting tough. Weeks later that new flag disappeared.
That's twice.
Then my garage door was egged.
That is three times.
Still, it was all small-ball stuff and I thought it could just be punks who don't have any underlying reason to attack me on a personal level.
But then something more specific occurred. On the night of July 1, the U.S. Army flag that I fly in honor of my son who is in the service was scorched and on it was written in marker "die dogs."
This was a bit more threatening and more specific than just mindless destruction. It seemed directly aimed at the U.S. military and me personally.
That incident added up to four times vandals struck my home. I made a police report after the flag burning just to be on the safe side.
Next, on September 24 another incident was perpetrated against my property, and this one had a specific message, too. Over night someone egged my garage door again but this time they also wrote "racist" on one of the metal panels.
Naturally, as a conservative writer, I write on subjects such as Islam and immigration. they are topics that would goad most liberals to call me such a name. I also have frequently had political yard signs in my yard for the more conservative candidates in my area. So, my home is well known (or at least easily known) as a place where a conservative Republican lives.
As to my writing, I've never tried to hide where I live nor written under kitschy Internet names. I have always written under my full, real name. It probably isn't too hard for someone to find me if they are serious enough about doing so.
At this point, with those two bits of graffiti I began to wonder, is someone was targeting me because of what I do for a living? So, I made a second police report after the garage door incident.
Thus far none of these incidents were really too major but they did show signs of coming faster and picking up in severity.
As an aside, I have no troubles with my immediate neighbors. In fact, our neighbors across the street had been on an extended visit to Mexico for the last several months and the neighbors right behind us just moved in and weren't even here for much of this vandalism. The other neighbors are two elderly neighbors and a recently arrived middle eastern family I haven't even really met. I have had no cross words with any of them.
But last night it went into high gear.
At about 1 AM or so on Saturday morning, I was awakened by a noise outside my home. I can't really say what the noise was as it woke me from a deep sleep. It was just a shout that awoke me. I looked at my window and saw what struck me as a strange light outside. So, I went to the front door…
And saw my car interior on fire…
The surface of my passenger seat was set aflame and the entire interior of the car destroyed. Fortunately it isn't a new car (it's a 1999 Oldsmobile 88). But unfortunately, because it is so old I never put it on comprehensive coverage leaving it only at liability coverage. So, insurance won't cover this destruction and I am now without a car.
Naturally the police became involved, but they say they won't classify it as arson because they don't have any evidence to show for it. A plastic pop bottle and cap was left inside by who ever did this. It smelled of gas to me.
Police wondered if I smoked in the car. I don't smoke cigarettes and only occasionally smoke a cigar but NEVER in a car. If you've ever smoked a cigar you know that doing so in a car is a messy, ashy endeavor. I don't do it. So, there is nothing that should have set my car on fire  7 hours after I last drove it. Also, it was the surface of the seats that went up in flames. Nothing electrical any where near the burn zone.
I firmly believe that this is an attack on me because of my writing.
This is the tolerant left in action. They are trying to intimidate me.
I will not be silenced.
UPDATE Oct. 19
Here is the first try at putting up a surveillance camera. This one looks over the area of most past activity. I plan to put more up soon. But I just wanted all you folks to see that I am making an attempt to begin trying to do what I can to put a stop to this. And as of October 19, no further attacks have occurred.
UPDATE Nov. 19
Over a month out and no repeat trouble since my car was burned. Maybe my camera and warning signs made them think twice, or maybe the car burning was their "brave" big finish. Either way, fingers crossed, no more trouble… which is a good thing.
Let me thank all those on the Internet who posted about this incident. Thanks in no order to Da Tech Guy, RightWingNews, Jeff Dunetz, CanadaFreePress, TruthRevolt, Onan Cocoa at Constitution.com, PJMedia, GraniteGrok, Illinois Review and a host of others.
But, I'd also like to say that this vandalism also shows how the media is sold out to the left. If I were a liberal blogger who had my car lit afire, my story would have been all over the media. I'd have been on every network TV show and I bet tens of thousands of dollars would have been raised to help me recover from the attack. But I am a conservative, so that means I got no coverage from the media.
Read more
October 5, 2017 | Filed Under Conservatives, Democrats/Leftists, Government, Liberals, Progressives, Warner Todd Huston | Comments Off on
---
Here are the Vast Differences Between a Conservative and a Liberal

-By Warner Todd Huston

People often wonder what are the differences between a conservative and a liberal. The simple fact of the matter is that the major difference is that conservatives wonder first what it is they are responsible for and can do to better their own lives, while liberals wonder first what everyone else should be doing for the liberal.

Here are some brief rules of thumb:
If a conservative sees a U.S. flag, his heart swells with pride.
If a liberal sees a U.S. flag, he feels shame.
 
If a conservative doesn't like guns, they don't buy them.
If a liberal doesn't like guns, then no one else should have one either.
 
If a conservative is a vegetarian, he won't eat meat.
If a liberal is, they want to ban all meat products for everyone.
September 26, 2017 | Filed Under 1st Amendment, Anti-Americanism, Constitution, Sports, Warner Todd Huston | Comments Off on
---
No, NFL, You DON'T Have an Unassailable 'Right' to Protest the National Anthem

-By Warner Todd Huston
There has been a lot of pious talk from these anti-American leftists who now seem to infest the National Football League who say that they "have a right" to protest the national anthem at the start of each NFL game. But the fact is they really don't.
Thanks to the sham that is America's liberal besotted system of miseducation, there is a lot of confusion about what our "rights" as Americans are. So, let's get this straight right now. You have no "right" to behave however you want at work. And if you DO behave however you want, you had better be prepared for consequences including being fired if your boss sees fit.
But, what of the First Amendment to the U.S. Constitution, you ask? Doesn't that "free speech" thingie give you a right to say whatever you want, whenever you want?
No, not really. At least, not in the way you might assume.
First we need to define what a "right" is. A right is something given to you by your creator, something no one can take away. It is, as the founders said, "inalienable," or it can't be alienated from or taken away from you.
However, a right also cannot impinge on someone else. This means that your rights must not require someone else to do something to "give" you your rights. This, for instance, is why healthcare cannot be a right. After all, if healthcare were a right, then a doctor or nurse would be required to treat you no matter what they want to do as individuals. So, if healthcare were a right, then you are necessarily taking away the freedom of choice from a healthcare provider because they would not be allowed to turn away from you or decide to treat you in a different way. Their rights as individuals would be eliminated in favor of your "right" to healthcare.
Since your right cannot force others to act, healthcare cannot be a right. Get it?
Now, let's get to the national anthem protests sweeping across the NFL.
Read more
September 21, 2017 | Filed Under Donald Trump, Fox News, Journalism, Media, Media Bias, NBC, Warner Todd Huston | Comments Off on
---
Pandering? Megyn Kelly Suddenly Says She Left Fox News Because of Trump

-By Warner Todd Huston
Megyn Kelly left Fox News this year with visions of NBC stardom in her eyes. But now, all of a sudden, she is saying she left Fox because of Donald Trump. Is this just pandering, of do you believe her?
Kelly appeared on the Ellen DeGeneres Show this week to pump her new NBC efforts, but she also made this "admission," The Daily Beast reported.
Kelly told DeGeneres what made her decide to leave her prominent gig at Fox News after 12 years and join NBC. She said that it wasn't until she got her own primetime show that she was asked to do "all political" coverage. "I was never a political person," Kelly said, adding that, "It became clear to me that it wasn't what I wanted to do."
She added…
Read more
September 20, 2017 | Filed Under Sports, Warner Todd Huston | Comments Off on
---
Famed 'Raging Bull' Boxer Jake LaMotta Dies at 95

-By Warner Todd Huston
Jake La Motta, the middleweight boxer profiled in the 1980 Robert Di Niro movie, "Raging Bull," died at 95 Wednesday.
The boxer became a household name in the 1940s over his battles in the ring with Sugar Ray Robinson, fighting Robinson six times but winning only once, according to The San Diego Tribune.
In their final bout, La Motta lost in the 13th round by a decision, but never went down to Robinson's flurry of punches, a fact of which La Motta was proud.
"Ya didn't put me down, Ray; ya didn't put me down!" La Motta crowed after the 1951 match.
The scrappy fighter almost beat Robinson in that last bout, but Robinson turned the tables and outlasted his opponent. "I just ran out of gas," La Motta later told the media. "It was my last barrage, I couldn't raise my arms."
La Motta later joked that he fought Sugar Ray Robinson so many times that he was surprised the experience didn't turn him diabetic.
As La Motta's boxing career began to wane he made a deal with organized crime figures to throw a fight to opponent Billy Fox in 1947.But the fight was badly staged and boxing authorities knew the fix was in. La Motta was suspended and fined for throwing the fight.
La Motta later admitted that the whole event was a fiasco.
Read more
September 11, 2017 | Filed Under 9/11, ISIS, Islam, Islamofascism, Jihad, Osama bin Ladden, Religion, Taliban, Terrorism, Warner Todd Huston | Comments Off on
---
Why We Must NEVER Forget the Outrage of 9/11!

-By Warner Todd Huston
It has been 13 years since that horrible day in 2001 when terrorism hit America with a vengeance. But many want to forget and pretend it never happened and we already have a generation of kinds just about to, or soon to enter into their teen years who can't remember what happened on September 11, 2001. It is up to us to keep the memory of that day alive lest we allow it to be repeated.
But how do we approach that remembrance? But looking at an empty word document sitting ready to be filled with my 9/11 remembrance finds words coming slowly and I find it so hard to start this piece.
But I realized why it is so hard for me to start this piece. I am still furious, feelings are still too raw, I still well up when I see video of the towers falling, my heart still stops when I see that heart-wrenching image of bodies falling from windows hundreds of feet in the air. I still get that dark feeling in the pit of my stomach, the same one I felt that morning in 2001.
It's all still too emotional to write a mere memorial. Words fail me.
Read more
September 11, 2017 | Filed Under Warner Todd Huston | Comments Off on
---
NEVER Forget Our Loss
August 28, 2017 | Filed Under Anti-Americanism, Antifa, Civil War, Democrats/Leftists, Education, Ethics, Government, History, Liberals, Redistricting, Warner Todd Huston | Comments Off on
---
Buffalo Soldiers: Will Liberals Attack The Statues to Famous Black Soldiers Who Killed Indians?

-By Warner Todd Huston
In their lust to destroy America's history, anti-American, Antifa fascists have been attacking Civil War statues, statues to our founders, and even statues to Revolutionary War heroes. In their ignorance, they imagine all these statues are black and white instances of evil. But to prove that history isn't just a black and white issue, there is the history of the black soldiers of the western armies who became famous killing American Indians. What will these idiots do with statues to the famed Buffalo Soldiers?
It all amounts to a very inconvenient history for these leftist, Antifa thugs.
These leftists think that all American history is evil, certainly. But they pretend that they are sticking up for minorities with their attacks on the tens of thousands of statues and memorials to various historical figures across the nation.
But there are many statues that might pose a particular problem to these disgusting "social justice warriors." One wonders what these slimeballs who think they are standing up for minorities are going to do with the tricky history of the Buffalo Soldiers?
There are many statues to the famous black soldiers who joined the U.S. Army to fight Indians in the great wild west. Comprising the 9th and 10th Cavalry and the 24th and 25th U.S. Infantry, regiments raised after the Civil War to keep the peace on the frontier.
Read more
August 26, 2017 | Filed Under Democrats/Leftists, Ethics, Liberals, Progressives, Sports, Warner Todd Huston | Comments Off on
---
Hate-Filled, Liberal Sports Writer Stephen Douglas Can't Even Wish a Trump Supporter a Wonderful Marriage

-By Warner Todd Huston
St. Louis Cardinals pitcher Sean Gilmartin is engaged to marry newly appointed Trump TV spokeswoman Kayleigh McEnany and apparently Stephen Douglas doesn't like it.
McEnany announced the engagement by showing her ring in a July 13 Twitter post.
Of course, showing again that liberalism destroys everything it touches, TheBigLead.com's Stephen Douglas had no interest in the announcement made weeks ago until this month when McEnany turned up as a new spokesman for the president on Trump's news videos on Facebook.
The hate Douglas has in his black little heart just shines through in his "story" on the matter.
In any case, here is the tweet McEnany first posted way back in July to celebrate the proposal.
They read you Cinderella you hoped it would come true That 1 day your Prince Charming would rescue u @GilmartinSean pic.twitter.com/IfRPWcn5bS

— Kayleigh McEnany (@kayleighmcenany) July 14, 2016
That belatedly sent Douglas off into a frenzy of snark to attack both the player and the Trump spokesperson — and by extension all conservatives — in an August 10 post where Douglas suddenly noticed the connection between the player and his intended.
Read more
Next Page »
Social Networking
Help the Soldiers!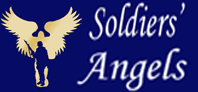 American Genius
Our Founding Ideas
---
"Governments are instituted among men,deriving their just powers from the consent of the governed." Declaration of Independence July 4, 1776
---
Recently Written
Featured Sites



What THEY Say:
Foreign News In English
Illini Alliance
Blogroll
Political Parties

Contact Us
Email Publius' Forum
Archives
Links
Other Blogs
MilBlogs
Religion

Gun Rights
Education
Radio Hosts