February 3, 2015 | Filed Under Amnesty, Anti-Americanism, Barack Obama, Crime, Democrats/Leftists, DREAM Act, Ethics, Government Corruption, Hispanics, Immigration/Immigrants, La Raza, Liberals, Mexico, President, Progressives, Race, Racism, Warner Todd Huston | Comments Off on
---
Obama's Wave of Illegals Also Bring a Wave of Violent and Petty Crimes

-By Warner Todd Huston
When Obama threw open the southern border and advertised is South and Central American countries to tell foreigners that anyone who came to the US illegally would be given amnesty, he also threw open our back door to a wave of your conventional criminals such as rapists, murderers, thieves, and drug dealers.
That is exactly what has happened, too. According to new reports crime by illegals has exploded all across the country (as especially in the south west). A list compiled by the federal government reveals criminal convictions that were won against 1,000 of the 36,007 foreign criminals who were released out into our country by officials in 2013.
"The 1,000 criminals' convictions," The Daily Caller wrote, "included 196 drunk-driving charges and 57 other driving offenses, 88 theft, 69 burglary and 24 larceny charges, 26 assault charges and 35 charges of battery, 178 drug charges, two rape charges and at least four auto thefts."
Read more
January 9, 2015 | Filed Under 1st Amendment, Amnesty, Anti-Americanism, California, Censorship, Constitution, Crime, Democrats/Leftists, Ethics, Free Speech, Freedom, Government, Government Corruption, Hispanics, Immigration/Immigrants, Islam, Islamofascism, Journalism, Koran, La Raza, Liberals, Liberty, Media, Newspapers, PCism, President, Progressives, Race, Society/Culture, Terrorism, Warner Todd Huston, Western Civilization | Comments Off on
---
Illegal Alien Activists in California One Step Away from French Newspaper Terrorists

-By Warner Todd Huston
With their vandalism of offices of the Santa Barbara News-Press this week, activists for illegal immigrants in California have proven themselves to be but a single step away from being just like the terrorists who killed 12 members of a French newspaper.
The media has been filled with news of the attack by Muslim terrorists on the offices of the left-wing French satirical newspaper Charlie Hebdo in which 12 staffers of the paper were killed. The Muslims attacked the paper and murdered the publication's staffers because the Muslims felt that the paper had committed blasphemy against Islam.
Now, a newspaper in California has been attacked by illegal alien activists because it dares to use the word "illegal" to describe the criminals who have broken our laws to come into the United States.
Read more
May 29, 2013 | Filed Under Anti-Americanism, Barack Obama, Democrats/Leftists, Ethics, Government, Hispanics, La Raza, Liberals, PCism, President, Progressives, Race, Racism, Society/Culture, Warner Todd Huston | 1 Comment
-By Warner Todd Huston
The federal government's Office of Personnel Management (OPM) has partnered with La Raza–a group widely believed to be racist–to encourage more Hispanics to apply for higher position within the government.
La Raza, whose name translates to "The Race," will sponsor a workshop to help members fill jobs in the Senior Executive Services (SES). These are special management positions with salaries often exceeding $200,000 in cash and benefits annually.
A public notice from OPM makes the partnership official.
The National Council of La Raza (NCLR) [The Race] is hosting a series of leadership development workshops geared towards Federal employees on July 23, 2013, in New Orleans, LA. These workshops are a part of the 2013 NCLR Annual Conference from July 20-23, 2013. The workshop topics on July 23rd will include an overview of the Senior Executive Service (SES) and instruction on how to prepare and apply for a SES position.
OPM also notes that current federal employees can get paid to attend the workshop hosted by the race-based, Hispanic group.
Read more
Social Networking
Help the Soldiers!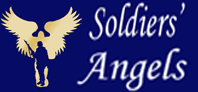 American Genius
Our Founding Ideas
---
"Governments are instituted among men,deriving their just powers from the consent of the governed." Declaration of Independence July 4, 1776
---
Recently Written
Featured Sites



What THEY Say:
Foreign News In English
Illini Alliance
Blogroll
Political Parties

Contact Us
Email Publius' Forum
Archives
Links
Other Blogs
MilBlogs
Religion

Gun Rights
Education
Radio Hosts