October 3, 2014 | Filed Under 1st Amendment, Anti-Americanism, Arkansas, Business, Capitalism, Constitution, Democrats/Leftists, Economy/Finances, Ethics, Government Corruption, Guns, Islam, Islamofascism, Jihad, Liberals, Progressives, Religion, Security/Safety, Sharia, Terrorism, Warner Todd Huston | Comments Off on
---
Arkansas Shooting Range Owner Declares Business 'Muslim-Free Zone'

-By Warner Todd Huston
The owner of an Arkansas gun range has announced that no Muslims are welcome at her shooting range because Islam "demands" that Muslims kill non-believers.
Jan Morgan, the owner of the Hot Springs, Arkansas-based Gun Cave Indoor Shooting Range has said in a long post that she sees no reason why she has to open her business to people that want to kill her.
Read more
April 1, 2014 | Filed Under Anti-Americanism, Arkansas, Bill of Rights, Children, Common Core Curriculum, Constitution, Democrats/Leftists, Education, Ethics, Government Corruption, Liberals, Public School, Warner Todd Huston | Comments Off on
---
Common Core Worksheet Tells Kids to Chose 2 Amendments to Remove from Constitution

-By Warner Todd Huston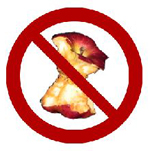 Controversy has erupted over a Common Core team assignment at a middle school in Arkansas requiring students to decide which two amendments to remove from the Bill of Rights in the U.S. Constitution.
The assignment from the Bryant School District in Bryant, Ark., titled an "Assessment over The Bill of Rights," tasked kids with deciding which two amendments in the Bill of Rights have become "outdated," or have outlived their usefulness and should be removed from the law of the land.
The worksheet presents kids with the premise that there "has been a lot of controversy lately surrounding the War on Terror" and that many Americans feel the Patriot Act is a threat to our privacy and liberty while others feel it helps protect us. Therefore, the worksheet notes, the "government of the United States" has "determined that [The Bill of Rights] is outdated."

Click on image to see a larger image of the worksheet
Students are then informed that they have been appointed as a member of the "National Revised Bill of Rights Task Force" and they need to decide which amendments should be eliminated to modify the Constitution to better fit into a new era of massive government surveillance.
Read more
May 26, 2013 | Filed Under 2nd Amendment, Anti-Americanism, Arkansas, Barack Obama, Constitution, Democrats/Leftists, Elections, Ethics, Gun Control, Guns, Liberals, New York, New York City, PCism, President, Progressives, Regulation, Senate, Society/Culture, Warner Todd Huston | Comments Off on
---
Mayor Bloomberg's Anti-Gun Group Launches Ad Campaign Against Senator Mark Pryor

-By Warner Todd Huston
Living up to his promise to attack even Democrats that he deems insufficiently anti-gun, New York Mayor Michael Bloomberg has announced an ad buy to criticize Arkansas' Democrat Senator Mark Pryor.
Pryor, who will be running for a third term in 2014, recently voted against the Toomey-Manchin anti-gun bill drawing the ire of Bloomberg and his Mayors Against Illegal Guns group.
Bloomberg's group has announced a $350 thousand buy for a two-week campaign.
The video ad features former Democratic staffer Angela Bradford-Barnes mourning the loss of Democrat Party chairman Bill Gwatney who was shot to death in 2008 as he worked at party headquarters in Little Rock.
No motive for the shooting was ever determined by police.
In the anti-Pryor ad, Angela Bradford-Barnes mentions Gwatney's murder and then says that she was "disappointed when Mark Pryor voted against comprehensive background checks."
Read more
May 20, 2013 | Filed Under Arkansas, Budget, Crime, Democrats/Leftists, Ethics, Liberals, Progressives, Taxes, Warner Todd Huston | Comments Off on
---
Arkansas' Democrat State Treasurer Arrested for Extortion

-By Warner Todd Huston
On Saturday the FBI arrested two-term Arkansas State Treasurer Martha Shoffner (D, Newport) on charges of "extortion under color of official right," a violation of the Hobbs Act.
Shoffner has been under scrutiny in Arkansas for a seemingly unexplainable investment she made of state funds. After a legislative audit last year it came to light that in 2011 her office sold 11 bonds that hadn't matured and then bought similar bonds from the same brokers, resulting in a loss of more than $58,000 of the state's money.
Republicans have been clamoring for her resignation for sometime over this failed investment strategy.
In December of 2012, state authorities decided to hand over their investigation to federal authorities once it appeared that, along with the failed investing practices, Shoffner had also converted campaign funds to her personal use.
Read more
April 25, 2013 | Filed Under Anti-Americanism, Arkansas, Boston, Congress, Crime, Democrats/Leftists, Ethics, Government, Islam, Islamofascism, Jihad, Liberals, Patriot Act, President, Progressives, Sharia, Terrorism, Warner Todd Huston | Comments Off on
---
VIDEO: Rep. Tom Cotton Slams Obama Administration's Failed Counterterrorism Efforts

As Rep. Cotton points out: 5 Jihadists have reached their targets since Obama took office. During Bush's post 9/11 term NOT ONE terrorist reached his target inside the USA.

Tom Cotton is a Republican Congressman from Arkansas.

April 20, 2013 | Filed Under Arkansas, Campaign Finance, Conservatives, Elections, GOP, House of Representatives, Republicans, Warner Todd Huston | Comments Off on
---
Arkansas' Rep. Tom Cotton Raises $525K in First Quarter

-By Warner Todd Huston
Freshman Congressman Tom Cotton (R, AR) has announced that he's already raised $525,000 in the first quarter of the year, quite a haul for this young Congressman from Dardanelle, Arkansas.
"The campaign has over $560,000 cash on hand and no debt," Cotton's campaign said in a statement. "As I keep my campaign promises to promote economic opportunity for all, fight wasteful spending, and defend America against all enemies, I'm grateful for the continued generosity and confidence of my supporters," Rep. Cotton said.
Tom Cotton was elected to Arkansas' 4th District after five-term Rep. Mike Ross retired. He won office in 2012 and is now serving his first term.
Read more
May 3, 2012 | Filed Under Anti-Americanism, Arkansas, Communism, Constitution, Democrats/Leftists, Ethics, Liberals, Nanny State, Socialism, Warner Todd Huston | Comments Off on
---
Grease is the Word for 'Emergency' Increase in Government Powers

-By Warner Todd Huston
Democrat State Representative Kathy Webb of Arkansas is so alarmed that she says she needs "emergency powers" to make sure her stupid, thoughtless citizens do the right thing. Nanny Webb, you see, is upset at sink grease and wants those nitwit citizens to make sure they don't wash it down their sink drains and she wants to use the iron boot heel of government to make sure they obey her will.
James Taylor, the writer not the singer, of Forbes magazine tells us of Nanny Webb who wants "to declare an emergency" over the offending goop, noting that "Frying hamburgers is now The People's Business of the Highest Order" in the razorback's state. Webb has introduced a bill to make sure her serfs toe her line.
Webb's bill claims food grease presents an emergency risk of sewer overflows that threatens the environment. "It is in the public interest to establish a Fat, Oil, and Grease Advisory Committee to study the recommended measures to better ensure that the collection, transportation, disposal, and recycling of fat, oil, and grease are done in a manner that is protective of the environment," reads the bill.
Oh, but this isn't just a bill meant to punish the stupid, stupid people. It's also a jobs bill. Why, 14 of Webb's closest pals will get a nice cushy state job on the 14 member panel she intends to create with her new law, not to mention the "adequate staff and facilities" she wants to afford them… at the expense of those stupid, grease-dumping taxpayers, of course.
Read more
November 16, 2010 | Filed Under Arkansas, Budget, Liberals, Taxes, Truth in Accounting, Warner Todd Huston | Comments Off on
---
True Arkansas Taxpayer Burden is $2.47 BILLION

From the Institute for Truth in Accounting…

Arkansas's "Financial State of the State"

Chicago (November 15, 2010) — Today, the Institute for Truth in Accounting released Arkansas Financial "State of the State." After an intensive review of the state's 2009 audited financial report, the Institute determined the state is in a precarious financial position because it does not have the funds available to pay more than $2.4 billion of the state's commitments as they come due. Each taxpayer's share of this financial burden equals $3,300.

Arkansas law requires a balanced state budget. "If governors and legislatures had truly balanced the state's budget, no taxpayer's financial burden would exist," said Sheila Weinberg, founder and CEO of the Institute for Truth in Accounting (IFTA). She continued, "A state budget is not balanced if past costs, including those for employees' retirement benefits, are pushed into the future."
Read more

June 10, 2010 | Filed Under AFL-CIO, Arkansas, Capitalism, Congress, Democrats/Leftists, Elections, Government, House of Representatives, Liberals, Pensions, SEIU, Senate, Unions, Warner Todd Huston | Comments Off on
---
Unions 'Flushed $10 Million Down the Toilet' in June Primary

-By Warner Todd Huston

Ben Smith of Politico is reporting that an administration insider told him that unions just wasted millions of dollars on a forlorn hope in the Arkansas primary in an attempt to beat Democrat Blanche Lincoln.
"Organized labor just flushed $10 million of their members' money down the toilet on a pointless exercise," the official said. "If even half that total had been well-targeted and applied in key House races across this country, that could have made a real difference in November."
Big Labor — like the SEIU and the AFL-CIO — threw millions of dollars into the Arkansas campaign of Bill Halter in an attempt to chastise Democratic Senator Blanche Lincoln because she had yet to vote "yes" on the Employee Free Choice Act (EFCA), a union friendly bill they've been panting after for several years.
Read more
Social Networking
Help the Soldiers!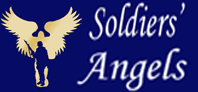 American Genius
Our Founding Ideas
---
"Governments are instituted among men,deriving their just powers from the consent of the governed." Declaration of Independence July 4, 1776
---
Recently Written
Featured Sites



What THEY Say:
Foreign News In English
Illini Alliance
Blogroll
Political Parties

Contact Us
Email Publius' Forum
Archives
Links
Other Blogs
MilBlogs
Religion

Gun Rights
Education
Radio Hosts