December 21, 2012 | Filed Under ABC, Crime, Delaware, Democrats/Leftists, Ethics, Farming, Liberals, Media, Progressives, Warner Todd Huston | Comments Off on
---
ABC News Sam Donaldson Arrested for Drunk Driving

-By Warner Todd Huston
ABC News political correspondent Sam Donaldson was recently arrested by police in Lewes, Delaware for driving under the influence.
Lewes Police Chief Jeff Horvath reports that Donaldson, 77, was pulled over on the evening of December 1 and failed a field sobriety test. He was charged then released.
Chief Horvath notes that the ABC anchor was cooperative throughout the incident.
Donaldson is a Virginia resident and will have to return to Delaware for his impending court date.
Read more
April 2, 2011 | Filed Under Chris Slavens, Constitution, Delaware, Democracy, Democrats/Leftists, Freedom, Government, Liberals, Liberty | Comments Off on
---
Operation March Sadness

-By Chris Slavens

It's not every day that state employees are caught on video threatening, lying to, and blatantly stealing from innocent citizens—but that's exactly what happened on March 25 in a quiet neighborhood in Claymont, Delaware.

With the help of the Delaware State Police, a horde of Delaware Department of Transportation (DelDOT) workers rumbled through two subdivisions early Friday morning, uprooting street-side basketball hoops with a front-end loader and roughly piling them into a dump truck. Operation March Sadness, as it has been nicknamed by outraged locals, was the state's response to the complaints of a neighborhood grouch, who felt that games of street ball were hazardous to children and drivers alike.

Melissa McCafferty, who lives in a peaceful cul-de-sac, scrambled up her kids' basketball pole to protest its removal. After unsuccessfully trying to persuade her to come down, and, she claims, threatening to tear the pole down with her on it, the crew moved on. But as her husband, John, was being interviewed by a reporter for the News Journal, the posse returned. The video of the resulting confrontation, posted on YouTube.com, immediately went viral.
Read more

March 30, 2011 | Filed Under 2nd Amendment, Constitution, Delaware, Democrats/Leftists, Ethics, Freedom, Government, Law, Liberty, Property Rights, Regulation, Rights, Warner Todd Huston | 2 Comments

-By Warner Todd Huston
This is the nanny state we've built. In Delaware you are not allowed to own a basketball hoop in front of your home and if you have the gall to erect one anyway, why the state's stormtroopers will come to your home with thousands of dollars worth of cops, trucks, and personnel to steal your poll and backboard. I suppose the kindly state overlords of Delaware would rather kids be sitting in their homes playing video games where they belong, eh?
The video depicts Delaware Department of Transportation crews escorted by state police tearing down basketball hoops in the early morning in two neighborhoods in Claymont. One family engaged in a bit of civil disobedience and stood in the way of the dark overlords of Delaware, the "First State."
Delaware used to be called "The Blue Hen" state, too. Perhaps that should be changed to the "Mother Hen State."
In this case the hoop "violated" Chapter 5 of the highways, roads and bridges statutes. Because, you know, basketball hoops are dire threats to the safety of the good people of Delaware.
I have two words for the good folks of Delaware: Second Amendment.
Read more
December 29, 2010 | Filed Under Campaign Finance, Crime, Delaware, Elections, GOP, Government, Republicans, Senate, Warner Todd Huston | Comments Off on
---
Christine O'Donnell Responds to Rumors of Investigations

-By Warner Todd Huston
Word has run like wildfire through the Internet that former GOP Senate candidate for Delaware, Christine O'Donnell, is under investigation for misuse of campaign funds. O'Donnell flatly refutes the claims and says that these rumors were started by operatives of the establishment of both parties in Delaware, rumors meant to prevent her from ever running for office again.
In an email to supporters, O'Donnell and her staffers said that claims she is under investigation are nothing but "unfounded rumors" and she has not been contacted by officials about an investigation. She also vowed to fully cooperate if authorities do contact her.
O'Donnell's campaign manager, Matt Moran, claims that the rumors were started by a disgruntled former campaign staffer and pushed by "the George Soros-funded CREW" organization in an attempt to "intimidate and threaten Christine, even after the election."
O'Donnell herself added:
Read more
October 1, 2010 | Filed Under Congress, Delaware, Elections, GOP, Government, House of Representatives, Republicans, Selwyn Duke | Comments Off on
---
Analyzing Extremism: O'Donnell vs. Coons

-By Selwyn Duke

Unlike for most Americans, the Delaware senatorial primary was not my first introduction to Christine O'Donnell. I remembered her from as far back as approximately two decades ago, making appearances on shows such as "Politically Incorrect." So when I heard about her supposed "extremist views," I had to wonder if I was overlooking something. It's hard to forget such a pretty face, but did I fail to recollect some strange aspect of her ideology?

So I did a Google search and quickly found criticism of her at the Huffington Compost. "What better source for getting the dirt, real and imagined, on a Tea Party candidate?" I thought. Yet I figured I knew what I'd find, and I was right. Had she ever proclaimed herself a Marxist? No, that was her opponent, Chris Coons. Had she ever belonged to a socialist party? No, that was Barack Obama in the 1990s. Did she once advocate forced abortions and sterilization? No, that was the president's "science czar," John Holdren. Had she headed up an organization that promoted "fisting" for 14-year-olds and books featuring sex acts between pre-schoolers? No, while Obama's "Safe Schools Czar" Kevin Jennings did do that, O'Donnell's sin is far different:
Read more

September 14, 2010 | Filed Under Delaware, Elections, Fox News, GOP, Government, Karl Rove, Media, Republicans, Warner Todd Huston | Comments Off on
---
The Veracity of Karl Rove's Political Analysis is Suddenly Suspect

-By Warner Todd Huston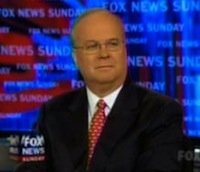 During Delaware's primary night Karl Rove was one of the analysts that sat with Sean Hannity on Fox News hashing out the results of the polls in several states. During his comments on Delaware's winning candidate Christine O'Donnell, Rove eviscerated her as a loser even as she had just won the primary.
Rove claimed that O'Donnell is "nutty" and came straight out saying that O'Donnell cannot win the election in November.
Now, Rove is certainly entitled to his opinion and if he truly believes that O'Donnell cannot win in the general, then he should feel free to say so and we should accept it as such. But in this case we have a problem believing that Rove's analysis is simply his honest opinion when we find out from The Freedomist that Rove was trying to cut a pre-primary deal to help Mike Castle to win the primary.
Read more
August 11, 2010 | Filed Under Congress, Delaware, Democrats/Leftists, Elections, Government, Liberals, President, Warner Todd Huston | Comments Off on
---
It's Come to This: Democrat Bashes Obama/Pelosi In Campaign Ad

-By Warner Todd Huston

Recently the L.A. Times reported that the White House warned Democrat incumbents to avoid talking about the Party's "accomplishments" as they campaign for office this year.
In an effort coordinated with the White House, congressional leaders are urging Democrats to focus less on bragging about what they have done — a landmark healthcare law, a sweeping overhaul of Wall Street regulation and other far-reaching policy changes — and more on efforts to fix the economy and on the perils of Republican control of Congress.
It's probably a very good idea for Democrats to avoid talking about their failed economic "accomplishments," their unpopular Obamacare policy "accomplishments," and their confusing and growth-stifling banking regulation "accomplishments," not to mention their "accomplishment" of keeping us at an unemployment rate hovering around 10%.
But I don't think the White House actually wanted Democrats to campaign against President Obama and Democrat Speaker of the House Nancy Pelosi. Someone might have wanted to mention that to Indiana's 2nd District incumbent Democrat Congressman Joe Donnelly.
Donnelly felt the need to tell his constituents that he works for them and not those darned ol' Washington insiders. And as he sternly told his voters this fact, his ad displays a photo including Speaker Pelosi and President Obama!
Just last March Donnelly was given the opportunity to deliver the Democratic weekly Radio Address. After that ad one suspects that his privileges might be revoked.
Read more
August 10, 2010 | Filed Under AFL-CIO, AFSCME, Budget, Business, Delaware, Democrats/Leftists, Economy/Finances, Elections, Government, Liberals, Public Employees Unions, Taxes, Teachers Unions, Unions, Warner Todd Huston | 4 Comments
-By Warner Todd Huston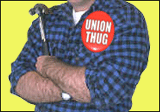 Pay close attention, Delaware. Your Congressman, Mike Castle, just voted for the $26.1 billion union bailout. Castle was one of only two Republicans to vote yes on this bloated union pay off (the other was Louisiana's Cao).
On a 247 to 161 vote, the House passed the $26.1 billion Education Jobs and Medicaid Assistance Act. Democrats claimed that it would "save" the jobs of teachers, police and firemen across the country. In truth this is just a union payoff.
AFL-CIO union chief Richard Trumka was thrilled with Tuesday afternoon's vote. "Today's vote means that hundreds of thousands of teachers, firefighters and public safety officers will keep their jobs," Trumka claimed. "It will prevent layoffs and provide aid to struggling state and local governments so that critical services aren't cut … With today's vote, House Republicans showed they value Wall Street and tax cuts for the rich over teachers, police and firefighters. This is yet another example in the laundry list of anti-jobs votes they've taken."
Why the states needed this new money is hard to understand. They still have $30 billion in the last teachers bailout that has yet to be allocated. Well, maybe it isn't so hard to understand when you realize that unions will be the biggest recipient of this money and we are just ahead of an election. Now Democrats can tout their payoff to said unions to pander for votes.
In fact, it is obvious that this was a union payoff in another way. The House was already on recess for the Summer when the American Federation of State, County and Municipal Employees (AFSCME) pushed Speaker Pelosi to reconvene the House in order to push this massive payoff.
In return, the unions promised to kick their campaigning for Democrats into high gear in the coming months.
No, this wasn't much of a back-room, sweetheart deal between pliant Democrats and grasping unions, was it?
So come on, Delaware, vote ChristineO'Donnell in November. Let's get rid of the corrupt bargains for which Mike Castle is famous.
Rep. Michelle Bachman had a few words about this raw deal today, too…
May 6, 2010 | Filed Under Barack Obama, Delaware, Democrats/Leftists, Elections, GOP, Government, Joe Biden, Liberals, Nancy Pelosi, President, Republicans, Warner Todd Huston | 4 Comments
-By Warner Todd Huston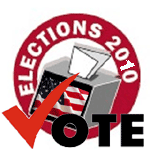 Rasmussen is reporting that GOP candidate Mark Kirk is currently leading Democrat Alexi "the Mob Banker" Giannoulias in the race for Barack Obama's Illinois Senate seat but his isn't the only one.
Kirk now attracts 46% support in Illinois' race for the U.S. Senate, up from 41% in early April. Support for Giannoulias is at 38%, virtually unchanged from the previous survey but down from March, when he earned 44% of the vote. Five percent (5%) currently support some other candidate, and 12% are undecided.
Ouchie. Do you think it would be possible for a Republican (even one as liberal as Mark Kirk) to beat the Democrat's official replacement offered for Obama's Illinois seat? If a Republican took the president's old senate seat, this would be momentous.
And maybe the GOP could hope for a hat trick — or better — of Demo smack downs.
Read more
Social Networking
Help the Soldiers!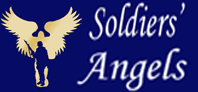 American Genius
Our Founding Ideas
---
"Governments are instituted among men,deriving their just powers from the consent of the governed." Declaration of Independence July 4, 1776
---
Recently Written
Featured Sites



What THEY Say:
Foreign News In English
Illini Alliance
Blogroll
Political Parties

Contact Us
Email Publius' Forum
Archives
Links
Other Blogs
MilBlogs
Religion

Gun Rights
Education
Radio Hosts