September 2, 2014 | Filed Under Alaska, Anti-Americanism, Barack Obama, Budget, Business, Capitalism, Chicago, Connecticut, Democrats/Leftists, Economy/Finances, Entitlements, Ethics, Government, Government Corruption, Hawaii, Illinois, Illinois State Government, Jobs, Liberals, Massachusetts, Montana, Nanny State, Pat Quinn, Pensions, Policy, President, Progressives, Regulation, South Dakota, Taxes, Transparency, Truth in Accounting, Unions, Utah, Warner Todd Huston, Wyoming | Comments Off on
---
Illinois a 'Sinkhole State': Rates Second Worst for Liability Per Taxpayer

-By Warner Todd Huston
Obama's Illinois perennially ranks at the very bottom of every statistic that marks a successful state and a new report on America's "sinkhole states" finds that Illinois again ranks at the very bottom this time for how much state debt each citizen is saddled with.
The statistics gathered by the excellent Chicago-based budget watchdog group Truth In Accounting calculated how much state debt–obligations like pensions, healthcare plans for retirees, etc–each citizen would have to pay to retire the debt in a lump sum.
The group has dubbed the worst states as "America's Sinkhole States."
Truth In Accounting found that Connecticut is the worst state in the union with each citizens owing 48 thousand dollars per citizen to retire the debt. But coming in a close second is the state of Illinois with a whopping 43 thousand dollars per citizen in debt.
Read more
December 24, 2013 | Filed Under Anti-Americanism, Barack Obama, Budget, Business, Constitution, Democrats/Leftists, Economy/Finances, Entitlements, Ethics, Government, Government Corruption, Hawaii, Health, Insurance, Liberals, Obamacare, Policy, President, Progressives, Taxes, Warner Todd Huston | Comments Off on
---
Smoke And Mirrors: Obama Pretends to Sign Up For Obamacare

-By Warner Todd Huston
On Monday, December 23, the White House tried to make "news" by claiming that President Obama "signed up" for Obamacre. Only, the truth is it was just a lame publicity stunt. Obama did not sing up for anything.
White House officials announced that on Monday Obama "signed up" for his own signature–and massively failed–healthcare system.
On Monday afternoon, April Ryan, the White House Correspondent and Washington Bureau Chief for American Urban Radio Networks, was all excited to Tweet that "President Obama signed up for insurance and selected the Bronze plan for health insurance over the weekend while on vacation."
This, of course, was the propaganda that the White House fed their lapdog mediot. The truth is, Obama himself was not involved in signing up for anything. He is on vacation in Hawaii. It was the White House propaganda office that did it for him as a way to get the nation talking about Obamacare as the hours wind down until the so-called sign up deadline arrives.
Read more
August 4, 2013 | Filed Under Budget, Crime, Democrats/Leftists, Ethics, Hawaii, Homeless, Liberals, Progressives, Regulation, Taxes, Warner Todd Huston | Comments Off on
---
Hawaii Lawmakers Want to Buy One-Way Tickets Off the Island for Homeless

-By Warner Todd Huston
"Dear homeless, you have been voted off the island." That is what some Hawaii lawmakers are saying with a plan to allocate state funds to buy one-way tickets off the Island for the state's homeless population. It is two Democrats sponsoring the program, too.
Now, wait… two Democrats are sponsoring legislation to ship the homeless off the island? Yep. So, doesn't that break the claim that only the left cares about the homeless. Yep.
It's all a case of NIMBY, not in my back yard. Oh, these Democrats love the homeless… when they are someone else's problem.
The "Return To Home" program will give any homeless person a one-way ticket back to the contiguous United States if they can show that someone will take them in.
Lawmakers have funded the program with $100,000 each year for three years. It was created by Democrat state Rep. John Mizuno, the vice speaker of the House of reps.
Read more
February 6, 2013 | Filed Under 2nd Amendment, Anti-Americanism, Constitution, Democrats/Leftists, Entertainment, Ethics, Government, Gun Control, Guns, Hawaii, Liberals, Media, Progressives, Regulation, States Rights, TV, Warner Todd Huston | Comments Off on
---
Hawaii Five-O's Anti-Gun Tirade

-By Warner Todd Huston
On the Monday's broadcast of the long awaited remake of a popular 1970s era episode of Hawaii Five-O, one of the main characters went on a rant against "gun nuts" and the lack of both strict regulations and a pervasive, privacy-invading registration process. But later in the show the same character was apologetic over not having a warrant to review records of owners of post office boxes because it is an invasion of their right to privacy.
The episode, titled "Hookman," is a remake of the 1973 fan favorite from the original Jack Lord series and featured a double amputee who lost his hands in the commission of a crime decades ago who then went on a campaign of revenge against members of the Hawaii Police Department that put him in jail.
But this year's remake was not a carbon copy of the original as, unlike the 1973 episode, in this version there was time enough for one of the characters to go on a tirade against guns, gun laws and gun owners.
In the original episode, one of the clues left by the killer was a rifle with a golden plaque affixed to it bearing the name of the policeman slain by the killer. In the new one, however, the clue was a rifle shell casing with the name engraved on it. In the original, Jack Lord's Officer McGarrett went to a plaque-maker's shop to try and find out to whom the proprietor sold the item. In the remake, the team went to a local gun shop to try and chase down the shell casing. This alteration in the original script specifically set today's character up for his anti-gun rant.
Read more
January 25, 2011 | Filed Under Budget, Democrats/Leftists, Economy/Finances, Government, Hawaii, Liberals, Taxes, Truth in Accounting, Warner Todd Huston | Comments Off on
---
Truth in Accounting Issues: Hawaii's 'Financial State of the State' – True Tax Burden $18.2 Billion

From the Institute for Truth in Accounting…

Chicago (November 29, 2010) Today, the Institute for Truth in Accounting released Hawaii's "Financial State of the State." After an intensive review of the State's 2009 audited financial report the Institute determined the State is in a precarious financial position because it does not have the funds available to pay for almost $18.2 billion of the State's commitments as they come due. Each taxpayer's share of this financial burden equals $39,600.

Hawaii state law requires a balanced budget. "If governors and legislatures had truly balanced the state's budget, no taxpayer's financial burden would exist," said Sheila Weinberg, founder and CEO of the Institute for Truth in Accounting (IFTA). She continued, "A state budget is not balanced if past costs, including those for employees' retirement benefits, are pushed into the future."
Read more

November 30, 2010 | Filed Under Budget, Democrats/Leftists, Government, Grassroot Hawaii, Hawaii, Liberals, Taxes, Warner Todd Huston | Comments Off on
---
New Hawaii Government Transparency Website Debuts

-By Warner Todd Huston
The Grassroot Institute of Hawaii is starting a new effort to spotlight wasteful government spending in the Aloha State and one of the central parts of this program is a new website that the group promises will, "revolutionize government accountability in Hawaii by revealing waste, fraud, and abuse of taxpayer dollars at the state and local level."
The new site can be seen at hawaiisunshine.org.
The site, that was unveiled to the public Nov. 30th, exposes line item details for more than $12 billion in state spending and transfers since 2008. GRIH filed hundreds of open records requests to procure spending data from nearly every state agency, and has placed it online in an easily searchable database, for free use by interested citizens.
Read more
February 26, 2010 | Filed Under Elections, GOP, Government, Hawaii, Republicans, Warner Todd Huston | Comments Off on
---
On May 22 Charles Djou Could Take Hawaii For Republicans!

-By Warner Todd Huston
Incumbent Democrat Neil Abercrombie of Hawaii's first district is expected to resign his seat in Congress in order to make a run at Hawaii's gubernatorial seat. That leaves his House seat open and it is looking as if the Republicans have a good chance to win it with the candidacy of Honolulu City Councilman Charles Djou.
A special election is now set for May 22 to fill Abercrombie's seat.
If Charles Djou can win this seat it will be one more slight to Democrats because Hawaii's District One is Barack Obama's old hometown on the Islands.
Read more
Social Networking
Help the Soldiers!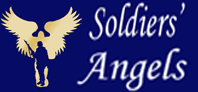 American Genius
Our Founding Ideas
---
"Governments are instituted among men,deriving their just powers from the consent of the governed." Declaration of Independence July 4, 1776
---
Recently Written
Featured Sites



What THEY Say:
Foreign News In English
Illini Alliance
Blogroll
Political Parties

Contact Us
Email Publius' Forum
Archives
Links
Other Blogs
MilBlogs
Religion

Gun Rights
Education
Radio Hosts