February 14, 2013 | Filed Under 2nd Amendment, Anti-Americanism, Constitution, Democrats/Leftists, Ethics, Government, Corruption, Gun Control, Guns, Liberals, Maryland, President, Progressives, Warner Todd Huston | 1 Comment
-By Warner Todd Huston
Maryland Gov. Martin O'Malley seems to have used his power as Governor to utilize the personal emails of hundreds of Marylanders holding hunting licenses in order to push his anti-gun agenda.
Patrick Shomo, the president of the pro-gun rights organization Maryland Shall Issue, told The Washington Times that Governor O'Malley is "tapping the state's Department of Natural Resources database for hunting licenses" in order to gain access to the addresses.
Marylanders that hold state hunting licenses received an email from Gov. O'Malley on February 7 that was ostensibly informing them about the state's hunting news. At the end of the message, though, O'Malley suddenly pivoted to an anti-gun message.
"I also want to take this opportunity to address you directly about the proposal we recently introduced to reduce gun violence," O'Malley wrote. "Our goal is to enact common sense proposals to keep guns out of the hands of dangerous criminals, and to try to reduce the risk of a mass shooting like the one that occurred in Newtown. Let me be clear: We are committed to protecting hunters and their traditions. That's why we specifically carved out shotguns and rifles from the licensing requirements of our bill."
Of course, O'Malley's bill is based on banning guns on cosmetic appearances, not actual mechanical factors. In fact, many guns currently used for hunting and target shooting can be altered to look like the sort of weapons that O'Malley thinks should be banned. The line is blurrier than O'Malley claimed in his email.
Shomo felt that the purpose of the Governor's email was to cleave Maryland's gun owners into two camps.
"They are not fooled. They know that he is trying to split the herd for now, and hunters know better than any others what happens to those split from the herd," Shomo said.
As Emily Miller points out, Gov. O'Malley has an uphill battle to enact his gun grab. Marylanders are supporters of their Second Amendment rights. 83 percent believe in their right to self-protection and citizens are against the idea of government deciding which guns are allowed and which aren't by a 50-39 margin.
____________
"The only end of writing is to enable the reader better to enjoy life, or better to endure it."
–Samuel Johnson
Warner Todd Huston is a Chicago based freelance writer. He has been writing opinion editorials and social criticism since early 2001 and before that he wrote articles on U.S. history for several small American magazines. His political columns are featured on many websites such as Andrew Breitbart's BigGovernment.com, BigHollywood.com, and BigJournalism.com, as well as RightWingNews.com, RightPundits.com, CanadaFreePress.com, StoptheACLU.com, AmericanDaily.com, among many, many others. Mr. Huston is also endlessly amused that one of his articles formed the basis of an article in Germany's Der Spiegel Magazine in 2008.
For a full bio, please CLICK HERE.
September 14, 2012 | Filed Under Children, Crime, Democrats/Leftists, Ethics, Journalism, Liberals, Maryland, Media Bias, Newspapers, PCism, Progressives, Society/Culture, Warner Todd Huston, Western Civilization | Comments Off
-By Warner Todd Huston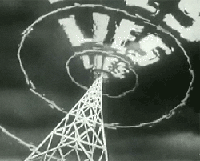 The Baltimore Sun published a story this month revealing sympathy for a man being prosecuted for having passed the AIDS virus to a 13-year-old Maryland boy. Not sympathy for having done this horrid deed, of course, but sympathy for, in the Sun's opinion, his being "over charged" by state prosecutors for the separate crime of knowingly passing the virus to the child, a felony under state law.
The 36-year-old man, one Steven Douglas Podles, contacted the boy through a gay hook-up phone ap called "Grindr." He blithely claimed that all users of the ap are "supposed" to be 18, so he assumed the boy was of age. Regardless the state has charged him with a series of sex crimes including a little-used law that criminalizes the passing of the AIDS virus to unaware victims.
33 states, including Maryland, have made transmission of the HIV virus a crime and some defendants have been charged with attempted murder based on such statutes.
The Sun's piece is mostly an excoriation of the whole idea of making it a crime to purposefully pass the HIV virus to unsuspecting partners.
Read more
September 12, 2012 | Filed Under Campaign Finance, Democrats/Leftists, Elections, Ethics, Government, Corruption, Liberals, Maryland, Warner Todd Huston | 1 Comment
-By Warner Todd Huston
Here on the 11th Anniversary of the attacks that took some 3,000 American lives on September 11th, 2001, a pair of Maryland State Democrats are throwing fundraisers. If that isn't bad enough, one of them even said it is "patriotic" to hold a fundraiser on the anniversary of the day we were so brutally attacked.
Jon Cardin, a member of the Maryland House of Delegates (like the House of Representatives), was defiant upon claims that holding a fundraiser on 9/11 was at least a bit gauche. He replied to critics saying it was actually a patriotic thing to do.
"I don't think it's inappropriate, and we have a lot of patriotic things that we do, and one of them is getting involved in political action in the political world, and it's an opportunity to really get together and also have sort of a very important conversation about improving our country and our state. Sept. 11 should be a day that we do that like every other day."
So, the anniversary of 9/11 should be "like every other day."
Read more
June 15, 2012 | Filed Under 2nd Amendment, Constitution, Ethics, Government, Government, Corruption, Liberals, Maryland, Warner Todd Huston | Comments Off
-By Warner Todd Huston

A young Maryland boy named Joshua Eisner, 14, committed suicide early in June. He used a reproduction civil war era black powder rifle to do it. Now his father is launching an ill-advised and unnecessary drive to force more gun laws on Marylanders, pushing an idea he wants called "Joshua's law."
According to his obituary, young Joshua was interested in music and history, the latter being why he owned the old-style firearm. News reports say that he left no note explaining his actions, but that authorities classified his death as a suicide.
Read more
March 15, 2012 | Filed Under Capitalism, Congress, Crony Capitalism, Economy/Finances, Elections, GOP, Government, House of Representatives, Maryland, Republicans, Stimulus, Taxes, Warner Todd Huston | Comments Off
-By Warner Todd Huston
One of the last in my Challenger Series of interviews with congressional candidates is Glenn Morton who is running for the 5th CD in Maryland.
Mr. Morton is passionate, especially about how bad Obamacare is. In fact, Morton says he wasn't all that political until Obamacare came about. Being an insurance man he came to realize just how bad this law was. The more he looked into it the worse it got.
In any case, here was our conversation at CPAC this year…
February 28, 2012 | Filed Under Congress, Conservatives, Elections, GOP, Maryland, Republicans, Senate | Comments Off
-By Warner Todd Huston
More in my Challenger Series of videos taken at this year's CPAC. Today we have Dan Bongino who is running for the U.S. Senate for Maryland.
Bongino is a former Secret Service agent with two graduate degrees and a firm grounding in conservative ideals. When we spoke he seemed an eloquent spokesman for conservative principle.
Apparently the ignorati of the left have something to fear in Bongino as last November when he and his campaign staff were attending the Maryland GOP convention he found that his car and the cars of his staffers were vandalized with their tires flattened.
Bongino is most activated by the spiraling debt that Democrats have dragged this country into, but he also deftly addressed some of my foreign policy questions.
Dan Bongino is another solid new comer for the GOP.
Read more
August 3, 2011 | Filed Under 1st Amendment, Blogging, Civil Rights, Computers, Constitution, Democrats/Leftists, Elections, Ethics, Free Speech, Government, Government, Corruption, Inernet, Liberals, Maryland, Technology, The Law, Warner Todd Huston | Comments Off
-By Warner Todd Huston
Examiner blogger Adam Meister was doing what bloggers do, namely posting the info that "journalists" refuse to write about. In this case, back in March, Meister found that a Baltimore Councilwoman was living in a different district than she claimed she was living in. As a result, the politician tried to sue the blogger for his posts.
City Councilwoman Belinda Conaway filed a lawsuit demanding an idiotic $21 million in damages for Meister's expose of her true primary residence. But this week Conaway abruptly dropped her suit against the blogger.
Through public records, blogger Meister discovered that Conaway lives in Randallstown and not Baltimore, the city she was elected to represent. Conaway has, though, claimed she lives in an extended-family household in Baltimore.
Meister disputed Councilwoman Conaway's claim and he posted tax information where Conaway claimed for tax purposes that Randallstown, not Baltimore, was her primary residence.
Read more
June 28, 2011 | Filed Under Anti-Americanism, Crime, Democrats/Leftists, DREAM Act, Education, Elections, Ethics, Government, Government, Corruption, Immigration/Immigrants, Liberals, Maryland, Mexico, Regulation, Taxes, The Law, Vote Fraud, Warner Todd Huston | Comments Off
-By Warner Todd Huston

Thanks to SB167/HB470, Maryland is yet another U.S. State attempting to reward illegal immigrants with free or cut rate in-state university educations all at the detriment to the real citizens of the state — and all without the direct vote of the people. But this state version of the DREAM Act has resulted in some other attempted skullduggery, mainly violations of the state's voting laws.
Here is what happened. Two Maryland legislators, Senator Victor Ramirez and Delegate Sheila Hixson of St. George's County, introduced the bill in question that gave illegals in-state tuition to the state's colleges – in other words, illegals will be taking the place of actual citizens at the state's colleges. Even as the bill became law, the people of Maryland were not too happy with the whole thing. So, in time-honored fashion, the people of Maryland took up petitions to try and have a voice about being rid of this rewarding of illegals.
As it happens the citizens against this Maryland version of the DREAM Act didn't just collect the requisite 18,579 (or so) petition signatures, they collected 40,000! This made the supporters of illegal immigrants suddenly all upset, as you can imagine, and here is where the lawbreaking came in.
Read more
May 15, 2011 | Filed Under Anti-Americanism, Children, Democrats/Leftists, Education, Ethics, Government, Government, Corruption, Law, Liberals, Maryland, Massachusetts, Nanny State, Warner Todd Huston | Comments Off
-By Warner Todd Huston

PCism is for idiots. It really is just that simple. It's bad enough when you find it in the private sector with silliness such as sensitivity training. But at least there, adults can just ignore the stupidity and carry on. When it comes to PC indoctrination of our impressionable kids, well that is another matter and one not so easy to just laugh off.
Unfortunately, the disease of liberal PCism is so pervasive in our schools that we could do a story every single day on the newest outrageous display of liberal lunacy masquerading as education. Today, I'll relate two of them.
Story One: Old Glory Not so Glorious…
Read more
October 27, 2010 | Filed Under Budget, Congress, Democrats/Leftists, Elections, GOP, Government, Government, Corruption, House of Representatives, James Simpson, Liberals, Maryland, President, Republicans, Senate, Taxes | Comments Off
-By James Simpson
Maryland has long been considered one of the bluest of blue states. But with anti-Democrat fever running red hot, that is rapidly changing. There are competitive races everywhere. Thirty-year incumbent House Majority Leader Steny Hoyer is facing a stiff challenge from Republican Charles Lollar in Maryland's 5th District. In Maryland's 3rd, veteran Marine fighter pilot, Republican Jim Wilhelm, is challenging legacy Democratic Congressman John Sarbanes, son of longtime Senator Paul Sarbanes and former Republican Governor Bob Ehrlich is giving corrupt, pathologically dishonest Governor Martin O'Malley—the Boy Blunder—a run for his money.
But another race has flown completely under the radar up to now. Conservative businessman Frank Mirabile has mounted a powerful challenge to radical liberal 7th District incumbent, Elijah Cummings. Maryland's 7th encompasses largely rural Howard County, part of suburban Baltimore County and western Baltimore City.
October 21, 2010 | Filed Under Associated Press, Democrats/Leftists, Elections, Government, Journalism, Law, Maryland, Media, Media Bias, Vote Fraud, Warner Todd Huston | 4 Comments
-By Warner Todd Huston
(This post read on-air by Rush Limbaugh on Oct. 22, 2010)
Here is an interesting question that I have for the Associated Press. The AP has a story from October 21 that features the news that Democrats in Maryland are turning out in bigger numbers for early voting than Republicans. But according to the Maryland State Board of Elections, early voting in the Old Line State isn't supposed to start until October 22.
Of the early voting stats in its Oct. 21 report AP says (my bold):
While it's impossible to tell for whom people are voting, so far more Democrats than Republicans are casting ballots in Iowa, Maryland, North Carolina, Louisiana and Nevada's heavily Democratic Clark County, which supplied two-thirds of the state's voters in 2008.
But according to the Maryland State Board of Elections (my bold again):
For the general election, early voting centers will be open starting Friday October 22, 2010 through Thursday, October 28, 2010, except for Sunday, October 24th when early voting centers are closed.
So, what gives? How is it that AP knows the future and is reporting on early voting in Maryland, saying it is high for Democrats, when early voting isn't even supposed to start until the day after the report came out?
Could someone explain to me what I'm missing?
Read more
September 13, 2010 | Filed Under ACORN, Anita MonCrief, Immigration/Immigrants, Maryland | Comments Off
-By Anita MonCrief
Tuesday, September 14th is primary day here in Maryland. Campaign signs litter roadways and volunteers greet commuters as they idle at traffic lights in Prince George's County. One hot button issue that should be on the mind of Maryland voters is immigration. As the number of illegal immigrants continue to rise in Maryland and the economy further spirals downward, voters in Maryland face tough decisions.
Adding to the immigration debate is an organization that has caused outrage and controversy over its mission and programs. CASA de Maryland, also know as the Central American Solidarity Association deserves national attention for it's programs that target day laborers in Montgomery County, Maryland.
The Background
From Wikipedia (emphasis mine):
"CASA was founded in 1985 in the basement of the Takoma Park Presbyterian Church by concerned U.S. citizens and Central American immigrants. It has since expanded its scope. It is affiliate organization of the National Council of La Raza. It has received funding from a variety of sources, including a two-year grant funding operations in Baltimore from George Soros' Open Society Institute. CASA of Maryland is also a founding member of the National Capital Immigration Coalition ("NCIC") which promotes "comprehensive immigration reform".[5] Other funding sources include the Annie E. Casey Foundation and United Way. They are a member of the National Day Laborer Organizing Network. CASA also has received $1.5 million from CITGO, the state-owned Venezuelan petroleum products corporation.

CASA operates five day labor centers throughout the state, with public and private funding, three in Montgomery County, where its efforts have been the center of controversy. There is both significant support, and significant opposition, to their efforts to provide central sites where contractors can pick up day-laborers…."
Judicial Watch has documents here on the day labor centers.
Read more
February 10, 2010 | Filed Under Anti-Americanism, Budget, Capitalism, Democrats/Leftists, Economy/Finances, Elections, Free Trade, Jobs, Liberals, Maryland, Taxes, Teachers Unions, Warner Todd Huston | Comments Off
-By Warner Todd Huston

We all know the drill, right? Unions curry favor with compliant politicians, the unions then donate campaign cash to them hoping for political favors later down the line. Yes, that's the drill… unless you are the Montgomery County, Maryland teachers union. See, in that case candidates are expected to pay the union for its favors, not the other way 'round, apparently.
As the Washington Post says, this upside down relationship "distorts and perverts the political process." Folks, if even the left-wing Washington Post understands that unions are bad for our democracy, you have to know things have gotten horribly out of hand.
In some unusually harsh language, the WP takes after these union thugs big time:
Read more
Social Networking
Help the Soldiers!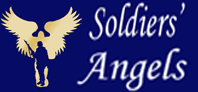 American Genius
Our Founding Ideas
---
"Governments are instituted among men,deriving their just powers from the consent of the governed." Declaration of Independence July 4, 1776
---
Recently Written
Featured Sites



What THEY Say:
Foreign News In English
Illini Alliance
Blogroll
Political Parties

Contact Us
Email Publius' Forum
Archives
Links
Other Blogs
MilBlogs
Religion

Gun Rights
Education
Radio Hosts