March 9, 2015 | Filed Under Anti-Americanism, Children, Common Core Curriculum, Democrats/Leftists, Education, Ethics, Government Corruption, Liberals, New Hampshire, Progressives, Public School, Warner Todd Huston | Comments Off on
---
NH Scholar Admits He Crafted State Common Core Standards to Attack White People

-By Warner Todd Huston
A scholar in New Hampshire has admitted that he helped develop the state's Common Core testing standards in order to attack the "white privilege" of the state's white population. His goal was to knock white people down a few pegs in the Granite State.
Patricia L. Dickson reports that Dr. David Pook, a professor at Granite State College and chair of the history department the Derryfield School in Manchester, New Hampshire, admitted to an audience at an event at New Hampshire Institute of Politics that he had a goal that was far different than education when he helped write the state standards.
The reason why I helped write the standards and the reason why I am here today is that as a white male in society I am given a lot of privilege that I didn't earn[.]
Amusingly, Derryfield, the very school Prof Pook works for, feels that the standards are inferior and will not use them!
Regardless, this is yet another example of how our schools are used for extremist, left-wing social engineering instead of education. "Teachers" like Pook want to use our schools as a means to indoctrinate kids with anti-American, left-wing garbage. And don't be fooled. This guy may be one of the few who openly admits that Common Core is meant to undermine the US, but he isn't alone in that goal.
Sadly, these creeps are succeeding in undermining our system of education and aiding in tearing down the United States.
Read more
January 2, 2015 | Filed Under 1st Amendment, Anti-Americanism, Censorship, Children, Constitution, Courts, Crime, Democrats/Leftists, Education, Ethics, Family, Free Speech, Freedom, Government, Government Corruption, Law, Liberals, New Hampshire, Progressives, Public School, Warner Todd Huston | Comments Off on
---
Case Dismissed Against Father Arrested for Questioning Daughter's School Assignment

-By Warner Todd Huston
Back in May a father upset that his 14-year-old daughter was given a sexually explicit reading assignment at school was arrested for daring to confront the school board over the book. Now, the father's case has been dismissed by a judge who was shocked at the arrest and said it was a "chilling" example of the unconstitutional quashing of the father's right of free speech.
On May 6, parent William Baer attended a school board meeting in Gilford, New Hampshire where he expressed his unhappiness that his 14-year-old daughter was assigned the book "Nineteen Minutes," a book that contains sexually explicit and violent content.
In one part of the book, for example, a teenaged girl is raped by a drunken boy. The violence and the explicit nature of the passage made the father question the assignment.
Read more
July 10, 2014 | Filed Under Budget, Business, Conservatives, Democrats/Leftists, Economy/Finances, Ethics, Financial Reform, GOP, Government, Government Corruption, Liberals, Nanny State, New Hampshire, Progressives, Republicans, Taxes, Tea Party, Warner Todd Huston | Comments Off on
---
Defiant: New Hampshire GOP Establishment Gov. Candidate Calls Tea Partiers 'Teabaggers'

-By Warner Todd Huston
New Hampshire GOP establishment has foisted Walt Havenstein on the state as the Republican candidate for Governor. But, typical of these establishment types, it seems that they have more contempt for people on their own side than they do for the real enemy; the Democrats. Havenstein, for instance, calls you Tea Partiers the disgusting name "teabaggers." Not only that but he refuses to apologize for his slander.
Havenstein was recorded on video calling members of the Tea Party "teabaggers" at talk he gave a few years ago at the University of Maryland's Robert H. Smith School of Business.
Now, one might note that this speech was a few years ago, sure. Maybe Havenstein has changed his mind, maybe he was just trying to be "funny," maybe he really doesn't hate conservatives?
Read more
March 11, 2013 | Filed Under Budget, Democrats/Leftists, Economy/Finances, Ethics, Government, Liberals, New Hampshire, Progressives, Taxes, Warner Todd Huston | Comments Off on
---
NH Dem. Says Gov't Employees are Like 'Our Children'

-By Warner Todd Huston
The rap on Democrats is that they fully misunderstand what the relationship should be between citizen and government. Many claim Democrats think government should be mommy and daddy to us all. Well, one New Hampshire Democrat revealed that this is exactly what she thinks.
At a Belknap County budget meeting in the first week of March, NH State Representative Ruth Gulick decided she needed to speak up during the discussion about the budget where it concerns cutting costs with county employees.
During the open discussion on the cost cutting, Gulick said that there should be fewer cuts in county employee's pay because the county is like the employee's parents and we wouldn't "short our kids" would we?
Here is exactly what Rep. Gulick said:
Read more
January 4, 2013 | Filed Under Anti-Americanism, Conservatives, Constitution, Democrats/Leftists, Elections, Ethics, GOP, Government, House of Representatives, Liberals, New Hampshire, Progressives, Warner Todd Huston | Comments Off on
---
New Hampshire Legislator: We Need to 'Restrict Freedoms' of Conservatives

-By Warner Todd Huston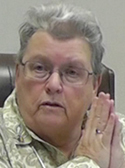 A New Hampshire legislator wants her constituents to know that she feels conservatives are the "single biggest threat" her state faces today and she wants to use her powers to legislate to "pass measures that will restrict" the freedoms of Granite State conservatives.
In a blog post made last month on the left-wing site Blue Hampshire, 3rd District State Representative, Democrat Cynthia Chase advised her fellow legislators to use their positions to make New Hampshire less welcoming to any conservative or libertarian planning on moving to her state not to mention those already in residence.
For those unaware, a conservative project of sorts has been underway in New Hampshire since 2001. The idea is that Americans of conservative ideals are to move to New Hampshire, gather in communities, run for office, and work to drive the state toward libertarianism and conservatism. It is called the "Free State Project" and adherents are called "Free Staters."
Read more
October 26, 2012 | Filed Under Elections, GOP, Government, Mitt Romney, New Hampshire, Paul Ryan, President, Republicans, Warner Todd Huston | Comments Off on
---
New Hampshire Going… Romney?

-By Warner Todd Huston
In keeping with the "Mittmentum" that we are seeing in many states and swing states across the country, New Hampshire is for the first time looking more like a lovely purple color tinged heavily in red with polls showing Mitt Romney topping President Obama there for the first time.
With less than two weeks to go, historically blue New Hampshire is showing a 50% Romney to 48% Obama result in Rasmussen's latest polling. Rasmussen has shown a steady move forward for Romney for some time. In October, Rasmussen had NH at 48-48 and in June Obama was up 48% to Romney's 43%.
In recent history New Hampshire has since 1992 gone mostly for Democrats for President. Obama won New Hampshire in 2008. Dem. John Kerry also won the state in 2004. Though Bush won by a sparse 1.2 percent in 2000, the state was back to blue in 1996 and 92 when it went for Clinton, twice.
Read more
October 18, 2012 | Filed Under Budget, Democrats/Leftists, Economy/Finances, Elections, Ethics, Government, Journalism, Liberals, Media, Media Bias, New Hampshire, PBS, Progressives, Taxes, Warner Todd Huston | Comments Off on
---
Softening The Blow: NPR Edits Word 'Tax' Out of Democrat Debate Performance

-By Warner Todd Huston
Voters do not like taxes. So, National Public Radio in New Hampshire seems to have thought it would be nice to help Maggie Hassan, the Democrat candidate for Governor, by doing a little editing work to take the word "tax" out of one of her answers at a recent candidates debate. The radio folks claimed it was a "mistake," but eliminating the word sure does tend to soften the blow of her policy ideas.
The September 19 debate featured Republican candidate Ovide Lamontagne and Democrat candidate Maggie Hassan both vying to take the seat being vacated by sitting Governor John Lynch. The edited remark concerns Hassan's answer to a question about a state program called the Regional Greenhouse Gas Initiative (RGGI), another left-wing cap and trade-style boondoggle.
In the actual debate, Lamontagne and Hassan were asked if they would keep the RGGI program. Unsurprisingly, the Republican said no, he'd put an end to it. Just as unsurprisingly, Hassan, the Democrat, said she'd keep it. (My bold for emphasis)
I was proud to be a sponsor of that tax, eh, the energy efficiency program because it has saved businesses millions and millions of dollars and created over 400 jobs.
Now this is exactly how Hassan answers in the video of the debate that Hew Hampshire NPR posted.
NH NPR, however, decided to replay the audio of the debate several more times after the September 19 event. In so doing, the taxpayer-supported radio folks did some selective editing to the program in order to get it down to more air-able timing.
Read more
June 11, 2011 | Filed Under Conservatives, Elections, Frank Salvato, GOP, Government, Iowa, New Hampshire, President, Republicans, South Carolina, Texas | Comments Off on
---
Choosing Our Own Candidate, What a Concept

-By Frank Salvato

As we approach the true beginning of the 2012 election cycle, the Republican slate of candidates is starting to take shape. Many among those who count themselves as Republicans hold great hope that 2012 will bring to an end a four year reign of irresponsible spending on social engineering issues that – if not by design, almost certainly on purpose – has led our country to a place of fiscal insolvency, national insecurity and diminished stature around the world. But regardless of who finally rounds out the slate of Conservative, Constitutionalist, Libertarian-leaning and Republican candidates in the official Republican field, we are still hobbled by a primary election process that frontloads the results to the Democrat and Progressive advantage.

Each year, the many candidates that vie for a position on the slates of the challenging parties to the incumbent party spend a great amount of time in the states of Iowa and New Hampshire. This reality includes any potential Republican and/or Conservative candidates, and yes there is a difference. But this reality, the reality of the cyclical trek to these two states begs a question, exclusively for those who stand opposed to the expansion of government, the decline of the Constitution and American sovereignty, and the advancement of Progressivism:

Why do Conservatives vying for the GOP nomination subject themselves, the party and the GOP constituency to the results, before all others, from two states that have traditionally voted for the Democrat in a majority of the presidential contests of the 20th and 21st Centuries? How does that divine the best candidate for the Republican Party?
Read more

June 2, 2011 | Filed Under Barack Obama, Elections, GOP, Government, Mitt Romney, New Hampshire, President, Warner Todd Huston | Comments Off on
---
Mitt Romney Announced Today — My Coverage

-By Warner Todd Huston

Today I listened live to and live Tweeted Mitt Romney's announcement for his next run for the GOP nomination to become president of the United States…

Read the rest at RightPundits.com.

January 15, 2011 | Filed Under Anti-Americanism, Censorship, Liberals, New Hampshire, Radio, Talk Radio, Warner Todd Huston | Comments Off on
---
Petty RI Gov. Bans Talk Radio Appearances for State Workers

-By Warner Todd Huston
Lincoln Chafee was the bane of conservative talk radio when he was the RINO Senator from Rhode Island. Now that he is a newly minted "independent" and has become the Governor of the Ocean State, Chafee is in a position to take his revenge on the medium. And boy has this petty man used his power to do just that by banning his state employees from talking to talk radio.
Chafee has revealed some pretty warped logic to sustain his ban on talk radio, too. Through his spokesman, Chaffe said that he won't go on talk radio because the medium is "ratings-driven, for-profit programming," and that he doesn't want his employees going on for the same reason.
Read more
January 14, 2011 | Filed Under GOP, Government, New Hampshire, Republicans, Tea Party, Warner Todd Huston | 1 Comment
-By Warner Todd Huston
And so it begins. Now that the 2010 midterms are done and the Tea Party has shown itself to be a real political force, the GOP establishment is making plans to undermine Tea Party power and reassert its own RINO, country club control of the party. It's happening in New Hampshire, anyway, as it seems as if outgoing NH Republican Party Chairman John Sununu is engaging in a whisper campaign against Tea Party backed Jack Kimball who is vying to become the next GOP chairman for the Granite State.
According to New Hampshireite Skip Murphy of GraniteGrok blog, Sununu is telling people that he'll only support the next iteration of the state central committee unless he is "confident that the State Committee has assembled a team that is capable of effectively managing the organization."
Worse he is personally calling voting members and warning them off Kimball.
Read more
October 4, 2010 | Filed Under Democrats/Leftists, Elections, Government, Liberals, New Hampshire, Sex Offenders/Rape, Warner Todd Huston | Comments Off on
---
NH Gov. Lynch Pushed for Prison Reform, Now Convicted, Repeat Sex Offender Let go Years Early

-By Warner Todd Huston

A sex offender with multiple convictions and years added to his sentence for not meeting behavior requirements is having his jail time wiped out and is being released early due to a prison "reform" (SB 500) that New Hampshire Democrat Governor John Lynch championed as a cost cutting measure.

Governor Lynch is running for re-election claiming that New Hampshire is safer. That would be news to the several teenaged girls that Michael Seibel molested over the last several years as he is let out years earlier than they expected.

The story is reported by the Conway Daily Sun. The Daily Sun, though, is a by subscription only, so I'll have to cite redhampshire.com for a reference.
Read more

August 3, 2010 | Filed Under Associated Press, Business, Capitalism, CNN, Democrats/Leftists, Economy/Finances, Free Trade, Government, History, Journalism, Labor Law, Liberals, Media, Media Bias, New Hampshire, NPR, Regulation, Taxes, Unemployment, Warner Todd Huston | Comments Off on
---
Down Economy: America's 'Oldest Family Farm' Up For Sale

-By Warner Todd Huston
In a sign of these dismal times, the oldest family farm in America is up for sale because its owners just cannot survive this down economy. After 378 years of contiguous family ownership and operation, the Tuttle family of Dover, New Hampshire is selling its 134-acre farm.
Founded in 1632 by John Tuttle fresh off the boat from the Old World, the Tuttle family farm has moved on with the times, improved and changed to continue operating. But, at long last, this economy is too much for them to bear.
Curiously, the Associated Press worked very hard to downplay the economic side of this argument in its coverage and instead played up the fact that the Tuttles are aging and have decided to discourage their own sons from taking up the family business. The APs story also turned the focus away from the bad economy and toward blaming WalMart and the "growth of supermarket chains."
Read more
January 8, 2010 | Filed Under 2nd Amendment, Congress, Conservatives, Constitution, Crime, Democracy, Democrats/Leftists, Federalism, Founders, Guns, Liberals, New Hampshire, Patriotism, Republicans, Society/Culture, State Government, States Rights, Supreme Court, The Law, Warner Todd Huston | Comments Off on
---
New Hampshire Makes to Outlaw Federal Agents?

-By Warner Todd Huston

Imagine a state law that says that any federal agent that comes into said state and runs afoul of a new state law should be considered a felon! Well, that is what New Hampshire is about to do if HB1285 passes during the coming 2010 legislative session.
HB1285 is another one of those laws that exempts all firearms and firearms accessories that are made in a state from certain federal restrictions if they remain in that state. Several states have made attempts to implement these 10th Amendment laws and New Hampshire intends to be one of the next to do so.
Thus far Montana and Tennessee have passed their own firearms freedom acts and thirteen or so other states have introduced or are introducing laws that exempts local firearms industries and accessories as well as in-state firearms owners from overweening federal gun banning laws.
Read more
Social Networking
Help the Soldiers!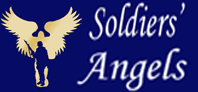 American Genius
Our Founding Ideas
---
"Governments are instituted among men,deriving their just powers from the consent of the governed." Declaration of Independence July 4, 1776
---
Recently Written
Featured Sites



What THEY Say:
Foreign News In English
Illini Alliance
Blogroll
Political Parties

Contact Us
Email Publius' Forum
Archives
Links
Other Blogs
MilBlogs
Religion

Gun Rights
Education
Radio Hosts