June 16, 2014 | Filed Under Anti-Americanism, Budget, Business, California, Capitalism, Connecticut, Democrats/Leftists, Economy/Finances, Ethics, Free Trade, Government, Government Corruption, Idaho, Illinois, Jobs, Liberals, Louisiana, New York, Progressives, Rhode Island, Taxes, Unemployment, Utah, Virginia, Warner Todd Huston | Comments Off on
---
Illinois Ranks as 'Worst' For Small Businesses

-By Warner Todd Huston
Once again Illinois and California are neck-and-neck in the calculations for the worst of the worst U.S. states, this time in a measure of how friendly the states are for the growth of small businesses.
Earlier this month thumbtack.com released its third annual survey of the climate for small businesses exploring such ratings as the overall friendliness of the state to small businesses, the ease of starting a business, regulations, ease of hiring new employees, taxes, and other criteria.
The poll was conducted among over 12,000 small business owners across the country.
The survey, held in conjunction with the Kauffman Foundation, found that the worst states for small businesses were California, Rhode Island and Illinois, all of which got a Thumbtack "F" rating. The next worst were Connecticut and New Jersey, both of which received a "D" grading.
Illinois has descended in its rating each of the three years that the survey has been conducted having earned a "D+" in 2012, a "D" in 2013, and an "F" in 2014.
Read more
May 21, 2014 | Filed Under Anti-Americanism, Children, Democrats/Leftists, Education, Ethics, Government, Government Corruption, Liberals, Progressives, Public School, Rhode Island, Warner Todd Huston | Comments Off on
---
Middle School Cancels 'Honors' Night Because it Hurts Feeeeelings

-By Warner Todd Huston
A middle school in Rhode Island had canceled its night meant to honor students who achieved excellent grades because officials felt that the annual honors ceremony would hurt the self esteem of those more stupid kids who didn't get top grades.
Parents whose children attend the Archie R. Cole Middle School in East Greenwhich, RI, were sent an email this week telling them that the annual honors night was canceled because administrators were wringing their liberal hands over the "exclusive nature" of the ceremony.
"Members of the school community have long expressed concerns related to the exclusive nature of Honors Night," the email began.
The school wanted to eliminate a special night to honor kids with high grades or excellence in extra curricular activities and instead have individual, smaller ceremonies based within the events, teams or classes where the kids excelled. This would have eliminated the greater recognition of the high achievers and served to create more understated, less public displays of recognition. In other words, the school-wide platform of recognition would be eliminated replaced by quieter recognition that would not hurt the dumb kids' feelings.
Read more
June 17, 2010 | Filed Under Anti-Americanism, Anti-War, Army, Children, Education, Government, Guns, Islamofascism, Military, Patriotism, Rhode Island, Terrorism, Warner Todd Huston | Comments Off on
---
2-Inch-Tall Army Soldiers Gets School Kid Reprimanded

-By Warner Todd Huston

A policy of no tolerance for weapons got an 8-year-old boy in trouble at his Rhode Island grade school this week. The boy brought in nearly a dozen M-14 Army rifles to his Tiogue School in Coventry, R.I. grade school and was chastised by the principal for the outrage.
How did he get all those assault rifles into the school you might ask? Why he did it by gluing seven or so of his 2-inch-tall green army soldier toys to his camo colored ball cap for "make a crazy hat" day at school. That's right, a few green army man toys were enough to trip the poor child up in this foolish school's "no weapons" policy. (Photo credit, WPRI.com)
Seriously. No weapons includes 2-inch-tall army soldier toys holding teeny, tiny representations of army rifles. 2-inch-tall army soldier toys are enough to get a kid sent in shame to the principal's office and threatened with sterner action.
Read more
June 15, 2010 | Filed Under ACORN, Anita MonCrief, Barack Obama, California, Democrats/Leftists, Judges, Liberals, Politicians, Rhode Island | Comments Off on
---
Did Jack McConnell Lie About ACORN During His Confirmation Hearing?

– By Anita MonCrief

The ACORN apologists over at Media Matters were hard at work last week as they took time to once again whitewash or ignore the truth in order to protect ACORN. Even though Media Matters claims that my article titled "Radical Judicial Nominee Jack McConnell's Disturbing ACORN Connections" is "nothing new" and the connections I drew in the article "between ACORN and progressives" are "even weaker than previous conservative attacks," Media Matters apparently felt a need to try to refute it. Why write about "nothing new"?

Unfortunately for Media Matters, its arguments only work as long as its readers are content with ignoring key facts about ACORN and its role in politics, elections and government itself.

As stated in my previous article posted at many websites, including BigGovernment.com, there are several disturbing connections involving Jack McConnell, the lead paint litigation, and ACORN. Keeping in mind that this is the same "news organization" that still insists that ACORN's alter ego Project Vote was totally separate from ACORN when Barack Obama worked for them, I will let ACORN's own words explain its involvement in the Sherwin-Williams California case. The excerpt below is from page 59 of an ACORN report available here (click to enlarge).
Why would Media Matters ignore ACORN's own words? For the same reason it tries to dismiss my article as a conservative attempt to use ACORN as the "boogeyman." By omitting the fact that I worked for ACORN and testified against ACORN/Project Vote in 2008, Media Matters hopes to downplay the significance of my knowledge of ACORN's inner workings and its relationships with others.
Read more
June 2, 2010 | Filed Under ACORN, Anita MonCrief, Barack Obama, GOP, Judges, Liberals, Politicians, President, Republicans, Rhode Island, Uncategorized | Comments Off on
---
Radical Judicial Nominee Jack McConnell's Disturbing ACORN Connections

– By Anita MonCrief

"If you make a mess, you have to help clean it up", John "Jack" McConnell said in his opening statement in a case that would have lasting and costly effects. From the looks of things McConnell and his friends may need a mop because there is a trail of corruption originating from Rhode Island that has spread to DC and polluted the country. McConnell's nomination for the Rhode Island's federal court reeks of backroom deals and paybacks.
"President Barack Obama nominated Jack McConnell in March for a spot on the U.S. District Court in Rhode Island. He was recommended by the state's two senators, Democrats Jack Reed and Sheldon Whitehouse."
The Heritage Foundation explains McConnell's background:
"Another of McConnell 's claims to fame is the lead paint litigation in Rhode Island and Wisconsin. In Rhode Island, McConnell's law firm shopped a lawsuit against the former makers of lead paint to Whitehouse, when the latter was that state's Attorney General. Whitehouse's successor ratified a decision that Whitehouse made and contracted out the state's power to sue in the public interest to McConnell's law firm. In the lawsuit, which McConnell considers one of his most significant, the state sought an order directing the companies to abate lead pigment in all buildings in Rhode Island that were accessible to children on the ground that the buildings were a 'public nuisance.'

The Rhode Island Supreme Court recognized that lead poisoning was a serious public health problem, but declined to play the role of the legislature and create a new cause of action to address it, as McConnell 's lawsuit wanted it to do."
Have angry mob, will travel
Naturally, when there is an opportunity to exploit the situation, attack business, and make some money, ACORN is not far behind. As so called leaders in the 'social justice' movement, ACORN was active in lead paint initiative early on. Whether it was state and local grants or lucrative partnerships, ACORN was ready to sign on. In the case of Rhode Island, ACORN formed an alliance with an organization called the Childhood Lead Action Project (CLAP). CLAP was instrumental in pushing the litigation in Ohio and joined with ACORN to file an amicus brief on behalf of McConnell's case.
Read more
February 16, 2010 | Filed Under Budget, Democrats/Leftists, Liberals, Rhode Island, Taxes, Teachers Unions, Warner Todd Huston | 1 Comment
-By Warner Todd Huston

I don't expect this to stick. I fully expect some left-wing, paid off judge to come to the aid of these union thugs. But… in Central Falls, Rhode Island School Superintendent Frances Gallo has fired an entire high school's worth of teachers and administrators over a labor dispute.
Central Falls High School is situated in one of the poorest sections of Rhode Island yet the teachers there make between $72 and $78 thousand per year, far above the mean income of the area. The school is also performing dismally.
So, Superintendent Gallo told teachers that they would have to work perhaps twenty-five minutes more per day and help tutor the students. Naturally the un-caring teachers union refused — proving once again that education and the kids are not of interest to a union.
The union wouldn't budge so Super Gallo just fired them all. Now THAT is some funny stuff right there! Good for Super Gallo.
Read more
Social Networking
Help the Soldiers!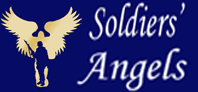 American Genius
Our Founding Ideas
---
"Governments are instituted among men,deriving their just powers from the consent of the governed." Declaration of Independence July 4, 1776
---
Recently Written
Featured Sites



What THEY Say:
Foreign News In English
Illini Alliance
Blogroll
Political Parties

Contact Us
Email Publius' Forum
Archives
Links
Other Blogs
MilBlogs
Religion

Gun Rights
Education
Radio Hosts