June 27, 2015 | Filed Under ACLU, Anti-Americanism, Civil Rights Act, Civil War, Courts, Democrats/Leftists, Ethics, History, Humor, Law, Liberals, Nikki Haley, Progressives, South Carolina, Warner Todd Huston | Comments Off on
---
In Strike Against Racism S.C. Gov. Nikki Haley Has Banned Cotton Balls in South Carolina

-By Warner Todd Huston
Fresh off her PR victory of calling for the end of Confederate history, this weekend South Carolina Gov. Nikki Haley called for the removal of cotton balls from the her state citing the long history of racism the product represents.
"Today we are here in a moment of unity in our state without ill will to say it is time to remove cotton balls from our state," said the Republican Governor, the state's first non-white governor, while flanked by a diverse group of South Carolina politicians.
"These balls, while an integral part of our past, do not represent the future of our great state," Haley said. "We need to eliminate not just cotton balls, but all cotton products from our good state because of the racist history cotton has to a tiny, activist portion of our citizenry."
Proponents said that lifting cotton balls from store shelves reminds African Americans too much of "pickin' cotton," and the constant reminder of tags in clothing that tell buyers that an item is made of cotton is racist.
Read more
November 22, 2013 | Filed Under Anti-Americanism, Atheism, Bible, Children, Christianity, Constitution, Democrats/Leftists, Education, Ethics, Government Corruption, Liberals, PCism, Religion, Society/Culture, South Carolina, Warner Todd Huston, Western Civilization | Comments Off on
---
Atheists Force School to Cancel Christmas Toy Drive Because: Religion

-By Warner Todd Huston
A school in South Carolina has been forced to cancel its annual toy collection drive for the charity Operation Christmas Child by atheists who claim that the event is "religious" and therefore should not be allowed.
For the past three years East Point Academy in West Columbia, S.C., has been participating in the toy drive for needy children. But this year the school has had to cancel their participation because an atheist group sent a letter to the school threatening to sue over the false "separation of church and state" issue.
School principal, Renee Mathews, is flabbergasted by the absurd letter saying that the only "religious" part of the toy drive is the word "Christmas" in its title. Otherwise there is not a single mention of religion in anything concerning the event. It's just a toy drive for needy kids.
Read more
August 28, 2013 | Filed Under Anti-Americanism, Business, Constitution, Crime, Race, Racism, South Carolina, Warner Todd Huston | Comments Off on
---
25 African Americans Denied Service at S.C. Restaurant Because Patrons Were Afraid of Them

-By Warner Todd Huston

A family of African Americans were denied service in a South Carolina restaurant because a white patron was intimidated and afraid of them, so says a report by WSC Channel 5 TV.

On of those denied service was Michael Brown who complained to the corporate office of Wild Wings Cafe after he was told by the manager of the chain's Charleston store that she wasn't going to serve them. He didn't feel he got satisfaction so he took to the Wild Wings Facebook page with a post.

Michael Brown Denied Service in Charleston, S.C.
The Facebook complaint read:
Read more
May 7, 2013 | Filed Under Congress, Conservatives, Democrats/Leftists, Elections, GOP, House of Representatives, Liberals, Progressives, South Carolina, Warner Todd Huston | Comments Off on
---
Infidelity Advocates Ashley Madison Uses Mark Sanford on Billboard Ad

-By Warner Todd Huston
Hook up site AshleyMadison.com is again courting controversy after debuting a new billboard campaign south of Columbia, South Carolina, that uses a photo of ex Governor Mark Sanford to sell its tryst-arranging services.
The ad appears on Interstate 26, 25 miles below South Carolina's state capital, Columbia, and takes up two, stacked billboards. The top billboard reads "Next time use…" next to a photo of Gov. Sanford. The one below reads "AshleyMadison.com to find your 'running mate.'" The lower billboard also features the website's slogan, "Life is short. Have an affair."
The site's CEO, Noel Biderman, claims that he hopes his billboards will lead to more acceptance for adultery and cheating and lead to less criticism for those who indulge such behavior.
"We are trying to get people to distinguish between capability, and what goes on in the bedroom," Biderman said. "There are few voices speaking on behalf of those who are unfaithful. Once we found out [Sanford] was back in business, that's the story we want to attach ourselves to. We believe careers shouldn't be lost because you choose not to sustain monogamy."
Sanford drew criticism in 2009 for an extramarital affair that eventually drove him from the Governor's office. Now, Ex-Governor Sanford is now running for Congress in South Carolina. His campaign has not released a statement on the billboards.
Read more
February 4, 2013 | Filed Under ABC, Anti-Americanism, CBS, Democrats/Leftists, Elections, Ethics, GOP, Government, Journalism, Liberals, Massachusetts, Media, Media Bias, NBC, Progressives, Senate, South Carolina, TV, Warner Todd Huston | Comments Off on
---
ABC Ignores Tim Scott's Senate Appointment in Dec., By Jan. Hails Mo Cowan's as 'History'

-By Warner Todd Huston
In December, ABC's World News saw no news at all in the historic appointment of African American Tim Scott to the Senate in South Carolina. No mention was made of it during the broadcast.
Only a month later, though, the same program suddenly hailed African American William "Mo" Cowan's appointment to the Senate as history making.
When Republican Tim Scott was appointed to fill retiring Senator Jim DeMint's Senate seat he became the first African American from South Carolina to be sent to the Senate since 1881. Further, when he took his seat he was the only black Senator from either party in Washington D.C. But despite all these notable historic facts, ABC's World News never mentioned Scott's appointment.
However, this month when the Governor of Massachusetts appointed African American, Democrat Mo Cowan to finish out John Kerry's term, ABC suddenly found it to be a moment worthy of coverage.
Read more
May 22, 2012 | Filed Under AFL-CIO, Anti-Americanism, Democrats/Leftists, Ethics, Liberals, Nikki Haley, South Carolina, Unions, Warner Todd Huston | 16 Comments
-By Warner Todd Huston
Here we have another union thug acting out a desire for violence. This time it's Donna Dewitt, the President of the South Carolina AFL-CIO (a grand title for a chief thug, eh?), using a baseball bat to smack a piñata sporting the face of S.C. Gov. Nikki Haley on it.
Now, imagine, folks, if these were Republicans using a ball bat on an effigy of a Democrat Gov. — and a female one at that. This story would be the story of the day all over the news and would go on for weeks at a time. We'd never hear the end of it from the Old Media.
Democrats do it… and crickets.
In fact, if this was a video of Republicans doing such a thing, the GOP candidate for president would be tarred with their actions. Right now we'd be hearing calls from every last Democrat, every last member of the media (but I repeat myself) for Governor Mitt Romney to disavow this violence.
Again. Democrats do it…. and crickets.
Read more
April 6, 2012 | Filed Under Anti-Americanism, Free Speech, Freedom, Liberals, Patriotism, South Carolina, The Law, Warner Todd Huston | Comments Off on
---
Property Renter Forced to Remove U.S. Flag and POW/MIA Flag from Premises

-By Warner Todd Huston
A bar in Charleston, South Carolina has been forced by the company that owns the property upon which the business sits to remove an American flag and the popular black flag that honors Vietnam POWs and MIAs that the bar manager had raised months ago.
Imagine in this day and age when we have soldiers in harm's way in foreign lands this property management company is so unpatriotic like this!
In October of last year Hope and Marty Young, owners of the Chucktown Tavern, were asked by local military vets to raise the flags in honor of veterans. The flags have flown there ever since.
But in March the Youngs were abruptly told by landlords Beach Management to remove the flags presumably after another tenant complained about noise and other minor annoyances caused by the bar during an outdoor event held there.
Read more
December 23, 2011 | Filed Under Associated Press, Barack Obama, Crime, Democrats/Leftists, Ethics, Immigration/Immigrants, Journalism, Judges, Law, Liberals, Media, Media Bias, Regulation, South Carolina, The New York Times, Warner Todd Huston | Comments Off on
---
Media Forgets to Mention S. C. Immigration Law-Blocking Judge is Obama Appointee

-By Warner Todd Huston
One of the Old Media's favorite ways of attempting to hide the ideological track of a story is to somehow forget to mention to which party someone in the news hails or owes fealty to. In this case it is what they don't report that misleads. This week we find a classic what-they-don't-say story concerning the judge that blocked sections of South Carolina's new immigration law.
For those unaware, U.S. District Judge Richard Gergel temporarily blocked segments of South Carolina's new immigration laws because he claimed that some of its provisions impinged on federal prerogatives, things over which the state has no jurisdiction.
The South Carolina law was opposed in court by Obama's left-wing, activist Department of Justice headed by Eric "Fast And Furious" Holder and a gaggle of civil rights groups and Judge Gergel agreed with these attackers issuing an injunction to stop implementation of the provisions in question.
The Old Media reported a lot of details in the story, of course. We learned all about who opposed the provisions, who scoffed at the injunction, in what District Judge Gergel hailed, and in some of the reports we even get to hear what Republican South Carolina Governor Nikki Haley had to say about it all. But one thing few of these news outlets seemed to report might help readers understand the decision better.
Judge Richard Mark Gergel is an Obama appointee.
Read more
June 20, 2011 | Filed Under Barack Obama, Budget, Business, Capitalism, Congress, Democrats/Leftists, Economy/Finances, Ethics, Free Trade, Freedom, GOP, Government, House of Representatives, Jobs, Labor Law, Liberals, Nanny State, NLRB, North Carolina, President, Regulation, Republicans, Right To Work, South Carolina, States Rights, Taxes, Unions, Warner Todd Huston, Washington, Washington D.C. | Comments Off on
---
South Carolina Worker Sues Federal Gov't Over Possible Loss of His Job

-By Warner Todd Huston
Barack Obama's interference in the business operations of Boeing new Dreamliner manufacturing project will likely cause thousands of workers in South Carolina to lose their jobs. Because of this, one Palmetto State worker is suing the federal government for its part in his probable future job loss.
This is a story about Obama's status as the top bought-and-paid-for union hack in the country and how he is attempting to use his powers to wield regulations as a tool to punish an American business for wanting to open a new manufacturing plant in South Carolina all because the president feels that a union will be hurt in the process of the creation of thousands of new jobs.
As it happens, airplane manufacturer Boeing wants to open a new manufacturing plant in South Carolina for its new Dreamliner plane because the manufacturer had been having so many union-caused troubles in its Washington State plant.
Read more
June 11, 2011 | Filed Under Conservatives, Elections, Frank Salvato, GOP, Government, Iowa, New Hampshire, President, Republicans, South Carolina, Texas | Comments Off on
---
Choosing Our Own Candidate, What a Concept

-By Frank Salvato

As we approach the true beginning of the 2012 election cycle, the Republican slate of candidates is starting to take shape. Many among those who count themselves as Republicans hold great hope that 2012 will bring to an end a four year reign of irresponsible spending on social engineering issues that – if not by design, almost certainly on purpose – has led our country to a place of fiscal insolvency, national insecurity and diminished stature around the world. But regardless of who finally rounds out the slate of Conservative, Constitutionalist, Libertarian-leaning and Republican candidates in the official Republican field, we are still hobbled by a primary election process that frontloads the results to the Democrat and Progressive advantage.

Each year, the many candidates that vie for a position on the slates of the challenging parties to the incumbent party spend a great amount of time in the states of Iowa and New Hampshire. This reality includes any potential Republican and/or Conservative candidates, and yes there is a difference. But this reality, the reality of the cyclical trek to these two states begs a question, exclusively for those who stand opposed to the expansion of government, the decline of the Constitution and American sovereignty, and the advancement of Progressivism:

Why do Conservatives vying for the GOP nomination subject themselves, the party and the GOP constituency to the results, before all others, from two states that have traditionally voted for the Democrat in a majority of the presidential contests of the 20th and 21st Centuries? How does that divine the best candidate for the Republican Party?
Read more

January 19, 2011 | Filed Under Arizona, Barack Obama, Budget, Capitalism, Card Check, Congress, Democracy, Democrats/Leftists, DOL, Government, Jobs, Liberals, Nanny State, NLRB, President, Public Employees Unions, Regulation, Right To Work, South Carolina, South Dakota, Taxes, Unions, Utah, Warner Todd Huston | 1 Comment

-By Warner Todd Huston
Barack Obama has given more payoffs, sweetheart deals, and new favorable regulations to Big Labor than any president in history. They should love him for his incredible largess. Next, in his never ending quest to harm the business community, defy the will of the voters, and give his pals in Big Labor paybacks, Obama's National Labor Relations Board (NLRB) — a federal labor regulatory agency — is about to sue any state that dares attempt to protect the right of workers to have secret ballots in their workplace elections. The states have made the mistake of sponsoring worker's ballot protection laws.
Recently the NLRB announced its intentions to sue Arizona, South Carolina, South Dakota and Utah because those states had the gal to implement constitutional amendments to their state constitutions guaranteeing that workers have a right to a secret ballot in union elections.
With this the Obama administration is moving to deny workers their right to a secret ballot, a right that has been sacrosanct in democracies for hundreds if not thousands of years. Why does Barack Obama want to take away the right to a secret ballot? Because his union pals don't want workers to feel safe voting against a union.
Read more
January 3, 2011 | Filed Under Anti-Americanism, Budget, Cap and Trade, Congress, Constitution, Democrats/Leftists, Elections, Environment, GOP, Government, House of Representatives, Law, Liberals, Republicans, South Carolina, Taxes, Tea Party, Warner Todd Huston | 2 Comments
-By Warner Todd Huston
Outgoing Republican Representative from South Carolina Bob Inglis is not going off into forced retirement quietly. No, Ol' Bobby wants us all to know that the nation has failed him. He and his soft-spinned, middle of the road, week-kneed sort of Republican has been roughly handled by real conservatives and its just not fair, apparently.
You see, quite despite what the voters all across the country said last November — not to mention his own constituents — we were all just too stupid to understand that his sort of "credible conservative" is what's really needed today and he insists that he's the man that can bring real Republican ideas to Washington. Too bad the voters in his district disagreed with Mr. Hard loser.
Read more
August 13, 2010 | Filed Under Crime, Democrats/Leftists, Elections, Government, Liberals, Senate, South Carolina, Warner Todd Huston | Comments Off on
---
BREAKING: SC Democrat Senate Candidate Indicted on Felony Obscenity Charge

-By Warner Todd Huston
Oh-noes… the Democrats may have thought they had a "quirky" candidate running for Senate in South Carolina in the person of one Alvin Greene. But I doubt they thought they were about to have a candidate indicted on felony obscenity charges. This is, however, what they've ended up with regardless
On August 12, a grand jury handed down an indictment of Alvin Greene over a November incident that happened on the campus of the University of South Carolina.
Greene was arrested in November after authorities say he approached a student in a University of South Carolina computer lab, showed her obscene photos online, then talked about going to her dorm room.
I suppose you have to hand it to Greene. He's a Democrat in a hurry. After all, most Democrats have the good sense to wait until they are elected before getting indicted. THIS guy is ahead of the usual Democrat curve!
Read more
Social Networking
Help the Soldiers!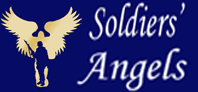 American Genius
Our Founding Ideas
---
"Governments are instituted among men,deriving their just powers from the consent of the governed." Declaration of Independence July 4, 1776
---
Recently Written
Featured Sites



What THEY Say:
Foreign News In English
Illini Alliance
Blogroll
Political Parties

Contact Us
Email Publius' Forum
Archives
Links
Other Blogs
MilBlogs
Religion

Gun Rights
Education
Radio Hosts